Harvard Law students who have served in the various branches of the Armed Forces represent a diverse range of backgrounds and experiences, but all have at least one thing in common: a profound dedication to serving the nation.
---
In the fall of 2010, Brad Carney '24 couldn't stand what he saw in the mirror.
Depressed and friendless after leaving the U.S. Army, Carney was wasting his days on the couch in his dingy apartment in North Carolina, bingeing on Netflix, eating junk food, and regretting his life but with no plan for turning it around.
A native of the Midwest from a middle-class family, Carney had joined the Army after flunking out of college — twice. When he was 19, his frustrated parents kicked him out of the house, and Carney spent a month living out of his car at a gas station, begging for food. When Army recruiters promised he could be in the military in two weeks and offered him a bonus to boot, Carney enlisted. After basic and advanced training in Ft. Sill, Oklahoma, Carney became a member of the 82nd Airborne Division, an elite corps that specializes in parachute assault operations.
When his unit deployed to Iraq in 2009, Carney helped train Iraqi soldiers in the use of mortars and other artillery. Nine months later, when they returned stateside, Carney signed up for a pre-training program for Ranger School, an elite military leadership program. Ranger School, he explains, "is like having HLS on your resume."
After two days, he quit.
---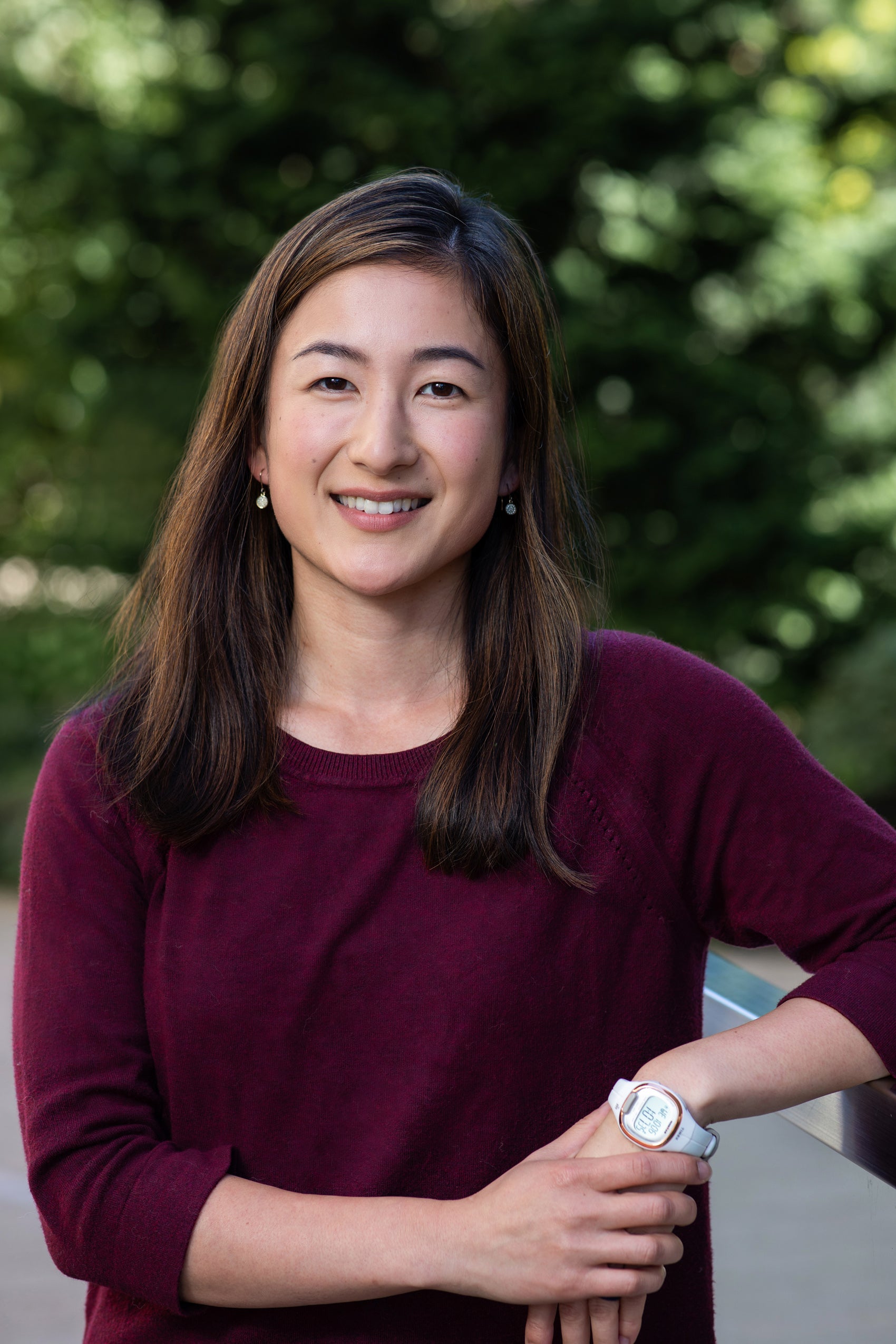 Kristi L. Tanaka '24 is very aware that she is one of the first military veterans some of her Harvard Law School classmates have ever met.
"A lot of civilians don't have a connection to people who have served," says Tanaka, a 2015 graduate of the U.S. Air Force Academy who served for five years as a military intelligence officer. "A classmate of mine said her only real interaction with anyone in the service was when she went to get a COVID vaccine and the National Guard administered their shots."
At the academy, where Tanaka led student organizations that focused on strengthening civil-military relationships, she came to believe that the best approach is to build personal relationships. "I'm more and more aware that my sharing my experience with my classmates and other civilians may be their only experience interacting with someone in the military," says Tanaka. "If I graduate helping one person better understand the military and how national security issues inform that perspective, I will be happy."
"People are definitely curious. I'm grateful to be able to share my experiences with them," says Tanaka, whose many unusual accomplishments include being a military freefall parachutist and a graduate of the grueling Air Force survival school, which teaches how to stay alive in alone in the wilderness with no food or water. "People ask me, 'What is it like to be a woman in the military, or a minority in the military?' A lot of times I forget I'm also representing those groups when I talk to them, so it's kind of special to be able to do so."
---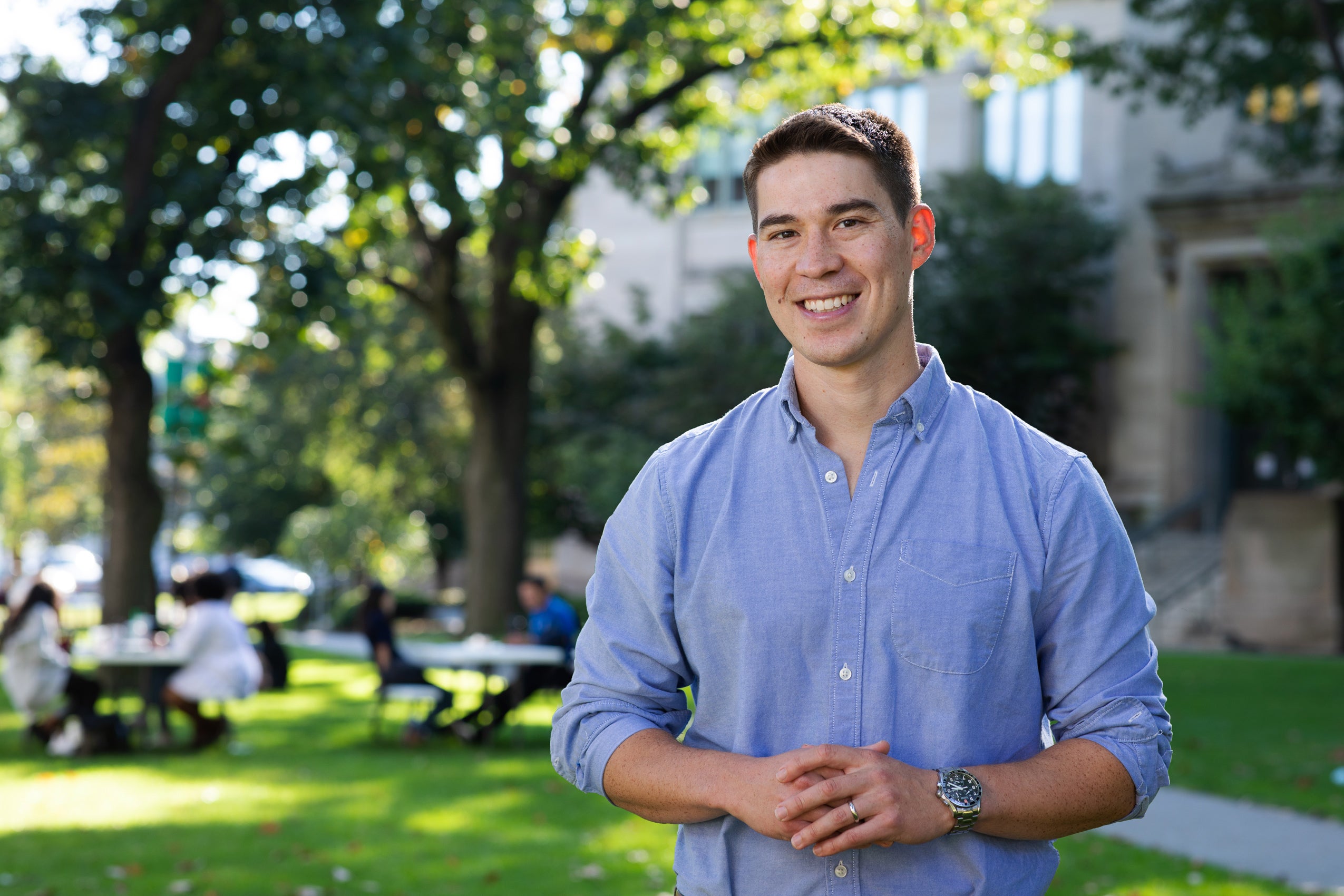 As is the case for many U.S. Marines, Nathan Lowry '24 has strong feelings about the withdrawal of American military forces from Afghanistan this summer after 20 years of combat. Did the Biden administration do the right thing?
"It's a tough one," says Lowry, who served five-and-a-half years in the Marines as a ground intelligence officer, including a ten-month deployment to Afghanistan in 2017–18. "When those Marines died in the suicide bombing" — 11 Marines and two other service members were killed August 26 in Kabul, in one of the deadliest attacks of the war — "it was tough on most Marines I know. Some of them deployed three or four times. I didn't have to make the sacrifice they did, going once and being at the tail end of the war but it was still very tough to see."
Instead of a total withdrawal, "I think a small contingent [of U.S. military] would have provided enough of a supporting role to deter some of the events that ended up happening," says Lowry. "There's been a big focus on over-the-horizon targeting where we can keep an eye on ISIS-K and Al Qaeda even though there are no assets there, so I don't think it would have been that big of a marginal cost to leave a small footprint" of military in place.
He sighs and repeats, "It's a really tough one, frankly."
---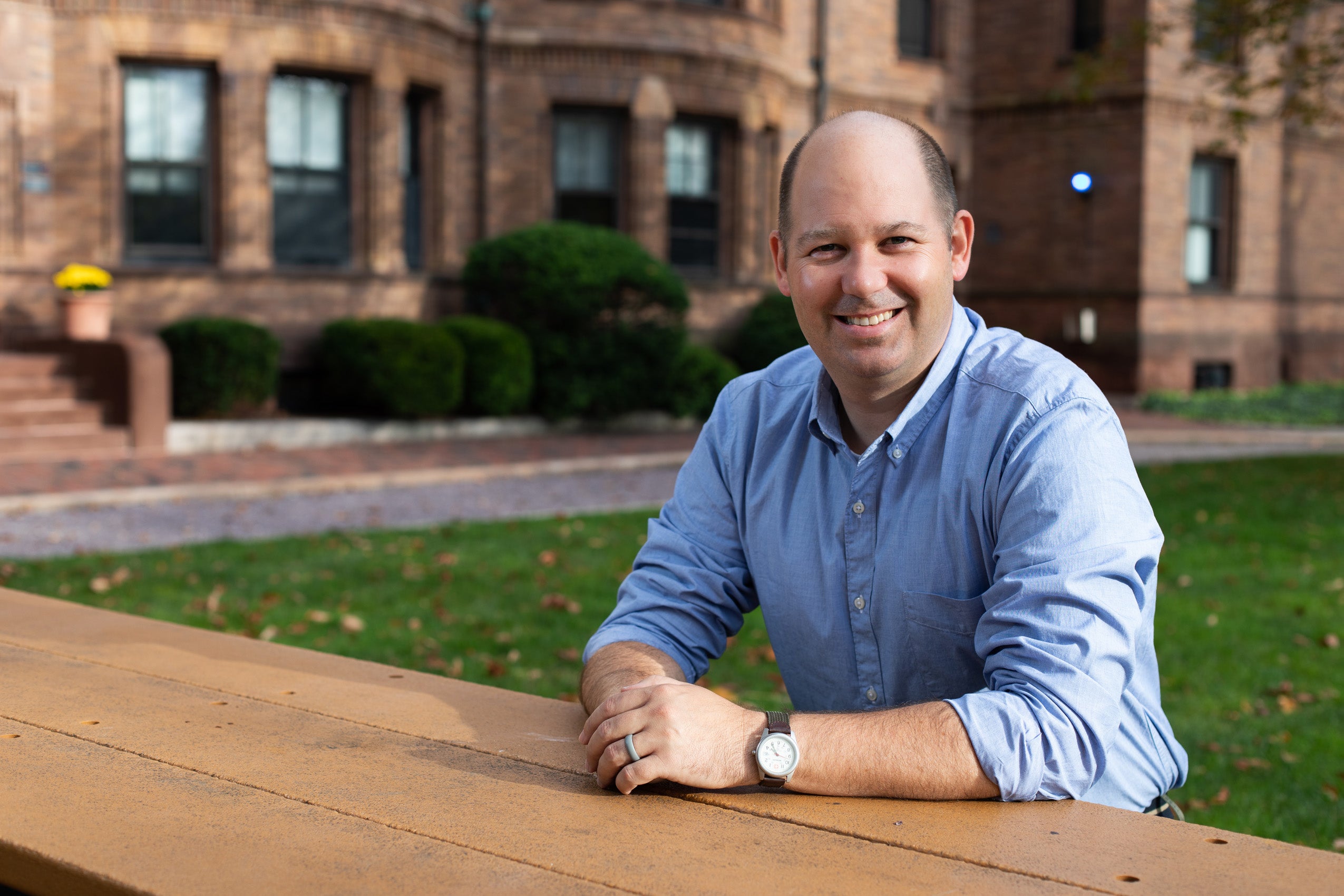 Growing up in a family of police officers in Sayreville, New Jersey, Lieutenant Commander Shawn Brennan LL.M. '22 never dreamed that he would find himself serving in the Navy's Judge Advocate General Corps. He also never thought he would have the luxury to dedicate himself to his studies full-time. This year he is finally able to do so — at Harvard — courtesy of the Naval Postgraduate School's civilian institutions program.
The first in his family to attend college, Brennan had always expected to follow his uncles into law enforcement. Hoping to satisfy the requirements to join the New Jersey State Police, he enrolled in a criminal justice program at the John Jay College of Criminal Justice in New York. To fund his studies, he worked two jobs: as a security guard on the night shift at a hospital emergency room, and on weekends and for special events as a police officer in Sayreville. When he was unable to get a full-time state police job, he took an internship as a driver and aide to his local congressman, Frank Pallone, Jr.