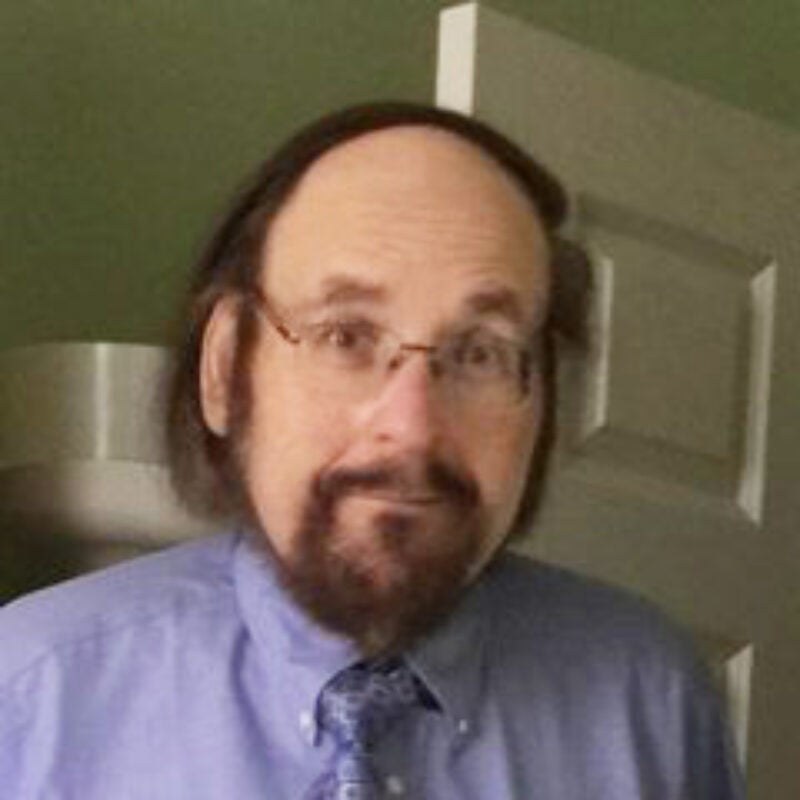 The first time Harvard Law School Professor Louis Kaplow and Harvard Law School Lecturer David Cope co-taught "Analytical Methods for Lawyers," it was in the then recently renovated Vorenberg classroom in Langdell Hall.
One day, Cope, who helped create the course, came to class with a complete copy of Harvard's contract for the Langdell renovation — from scope of work, to design documents, to the payment schedule and subcontractor agreements, to insurance and warranty information — a total of five pounds of documentation.
"The assemblage made for quite a show when teaching the course and provided our students a vivid depiction of the dizzying complexity that underlies many of the abstractions they are studying," said Kaplow.
Cope, who taught at Harvard Law School for more than 20 years, died in a house fire on January 26, 2021.
Cope's enthusiastic preparation of teaching materials, his constant refinement of his teaching approach, and his renowned devotion to his students are just some of the many qualities he will be remembered for by his colleagues and former students.
"David's warmth, sparkle, disarming openness, and intellectual depth were unmatched," said Kaplow, the Finn M. W. Caspersen and Household International Professor of Law and Economics.
"David was a dedicated teacher and a highly talented scholar," said John F. Manning '85, the Morgan and Helen Chu Dean and Professor of Law at Harvard Law School. "His passing is a devastating loss for our community and for his family."
Cope joined HLS as a lecturer on law in 2002, after having served as a teaching assistant and course consultant for "Analytical Methods for Lawyers." With Kaplow, Steve Shavell, Howell Jackson, and W. Kip Viscusi, he was a key contributor and served as principal editor of "Analytical Methods for Lawyers," a casebook focused on a range of critical skills students need to be effective lawyers and counselors. He also wrote "Fundamentals of Statistical Analysis," a primer for law students and lawyers with no background in statistics, designed to enable them to understand and critique statistical methods and their applications to real world problems and disputes.
"He was an extraordinarily learned person, a serious intellect, a lover of music, and a fantastic teacher," said Shavell, the Samuel R. Rosenthal Professor of Law and Economics at Harvard Law School.
Jackson, who taught several joint classes with Cope and worked with him on several editions of "Analytical Methods for Lawyers," described Cope as an "extravagantly generous colleague, who was, in equal measures, insightful, humble and delightful."
"He was extraordinarily well read across multiple disciplines and deeply committed to intellectual engagement," said Jackson. "His milieu was the lecture hall and his favored medium a conversation after class."
Cope began his career at Harvard as a teaching assistant in economics at Harvard College in the early 1990s, after having taught philosophy at the University of Chicago and having served as a teaching associate at the University of California Berkeley, where he co-taught a seminar on heuristics and bias in human cognition.
In 1992, he designed and co-taught a seminar at HLS, "The Persuasive Power of Moral Argument," which explored the philosophical and psychological foundations of moral attitudes. He also briefly served, from 1992 to 1996, as an adjunct lecturer at Harvard Kennedy School, where he helped design courses in the formal methodology of policy analysis and organizational design.
At Harvard Law School, in addition to teaching "Analytical Methods," Cope taught "Fundamentals of Statistical Analysis," "Cost Benefit Analysis," "The Regulation and Allocation of Risk," and "Law and Psychology: The Emotions," a seminar he most recently led last fall.
His wife, Sandra Badin '05, described Cope as incomparably brilliant, yet remarkably self-effacing. "He had such a wealth and depth of knowledge across so many different fields, both inside and outside the academy. He was a Renaissance man in the truest sense, and the most generous soul I've ever met."
The couple first met at Harvard College's Quincy House, where he was a senior common room member and she was a pre-law tutor. Badin, who was then simultaneously pursuing a Ph.D. at Columbia, recalls Cope asking her a question related to her dissertation topic. "I remember being completely blown away by the question and the fact that nobody who was supposed to be advising me on my thesis had ever asked me that question. It was so central, so important, and I had no idea how to answer it. I remember thinking, 'Who is this guy?'" she said. "From then on, I just wanted to talk to him every chance I got."
Growing up in Chicago, Cope skipped several grades, enrolling at Reed College in Oregon at the age of 16. He earned a B.S. in mathematics at Reed and went on to complete coursework for a Ph.D. in philosophy at the University of Chicago and for a Ph.D. in psychology at the University of California at Berkeley, where he also earned his J.D. in 1987.
Earlier in his career, he did radio dramas and travelled the country as a stage actor, performing works by Shakespeare, Shaw, and Brecht, among many other. A musician and composer, he played over a dozen musical instruments, and composed music for plays while at the University of Chicago and for operas at Harvard, where he was a longtime orchestra member for the Harvard-Radcliffe Gilbert and Sullivan Players.
Jeannette Leopold '18, who took "Analytical Methods" and "Cost Benefit Analysis" with Cope, said meeting with him every week — and talking philosophy, culture, and politics as he supervised her third-year paper — was the highlight of her law school experience. "He was very generous with his time. He really went above and beyond."
As a teacher, she said, Cope really liked making students think and he tried hard to help them get at the root of why they believe what they believe. "He really wanted us to see the ways that we were making assumptions that we thought were based in logic were actually based in emotion."
Leopold, now an associate at WilmerHale, said Cope's insistence that lawyers embrace math and take a critical approach came to mind just last week when she noticed a calculation in an expert's report. "My first thought was, 'It's probably right,' but then I actually remembered what Professor Cope used to tell us, and I worked on it, and doubled checked it, and it turned out the calculation was wrong."
"His presence, wisdom, and mischievous humor were a gift to our students and his colleagues," said Kaplow. "I sorely miss him."