When threatened in court by the leader of a death squad known for killing its victims with chainsaws, Brazilian prosecutor Raquel Ferreira Dodge was undeterred.
Today what comes closest to unnerving the LL.M. student is not the memory of the threats but the possibility that they could have stopped her from seeking justice.
That's been her job for nearly 20 years at Brazil's Ministério Público Federal. Its prosecutors are charged with defending and advocating for society and protecting minorities through criminal prosecution and civil action. The office enjoys a rare independence (admittance is through rigorous public exams, and prosecutors receive lifetime appointments), which has allowed its attorneys to take on powerful individuals and to represent victims against a culture of impunity.
Dodge has brought criminal cases against state representatives with ties to organized crime. She's led crackdowns on wealthy landowners holding workers in a state of modern slavery—despite criticism from politicians, including the head of Brazil's House of Representatives (who himself was later charged with forced labor). But first there was the case of Hildebrando Pascoal.
A former colonel of the military police in the small western state of Acre, for years Pascoal controlled the region, ordering police officers to torture and murder—with chainsaws and acid—and bringing cocaine into the country from neighboring Bolivia—by the truckload. In 1998, he was elected to Congress in Brasilia, where official immunity shielded him from prosecution.
But on Sept. 22, 1999, after an internal committee had begun to expose his crimes, Pascoal was expelled from Congress. That same day, Dodge and two other prosecutors were assigned to the case. Because of their legal maneuvering, by the next morning, before he could flee the country, Pascoal was arrested, and Dodge began one of the most intense periods in her life.
Because they believed Pascoal's grip made the local police incapable of investigating, she and her two colleagues left their homes in Brasilia and spent the greater part of the next eight months working the remote state. They scoured newspaper archives as well as reports of human rights groups that had been quietly documenting local murders. After months spent in the humblest lodgings, where they hoped Pascoal's connections in the area would not find them, Dodge and her colleagues were able to piece together enough evidence to charge the former congressman with six federal crimes, including tax evasion, international drug trafficking and homicide.
But Dodge knew Pascoal had been tried before. In state court he'd been accused of the murder of his mother's doctor. Plenty of people saw it—he shot the surgeon in the head while he was operating on a patient—but Pascoal's powers of intimidation were such that he was acquitted.
To get people to testify, Dodge and her colleagues were the first to use the country's recently established federal witness protection program.
And to incarcerate Pascoal and the 53 others who were charged on related crimes, Dodge and the other prosecutors got the country's first federal prison built. In the past, state inmates had been released to commit murders at Pascoal's behest for which they had alibis as solid as prison doors.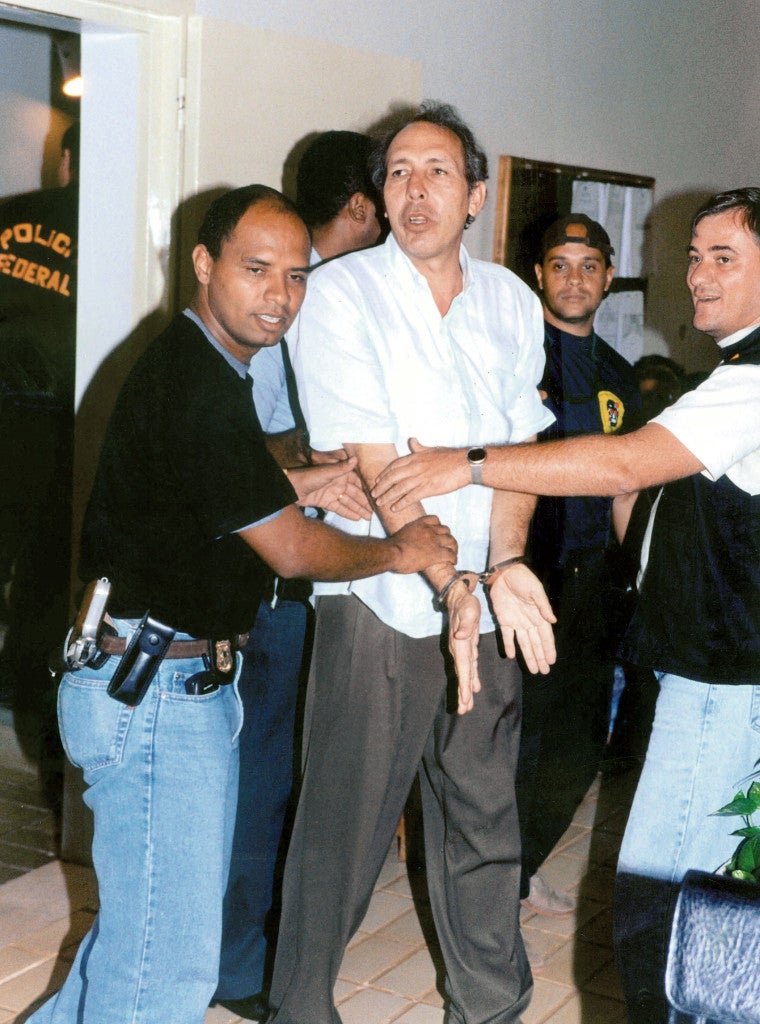 As the trial proceeded, Pascoal repeatedly made death threats against the prosecutors and judge and "even the chickens of the persons involved in the trial," Dodge recalled.
Dodge's family—including her father, a retired judge and federal prosecutor himself—worried for her, though she would not worry for herself. The mother of two (still breast-feeding her younger child during the investigation), she knew even some of her colleagues believed she should be excused from the case.
Dodge was determined not to quit, in part—she recalled with visible emotion—precisely because she is a woman, and the equal treatment she received on the job was so precious and hard-won.
And under the well-intentioned advice, she heard the assumption, shared by the nation: Pascoal would never be convicted.
The final phase of his trial was completed days before Dodge spoke with the Bulletin (the first time she'd been interviewed about the case). Altogether, Pascoal was sentenced to more than 100 years in prison. "We won everything," she said.
But Dodge is driven by the idea of how much more there is to do. After a fellowship at the HLS Human Rights Program and this year's coursework, she is opening her mind to new ways to challenge the status quo. As she considers the relationship between crime and the staggering inequality in Brazil, she believes fighting for equal access to education may be her next tack. "I have this feeling life is short, and we have to do something important."