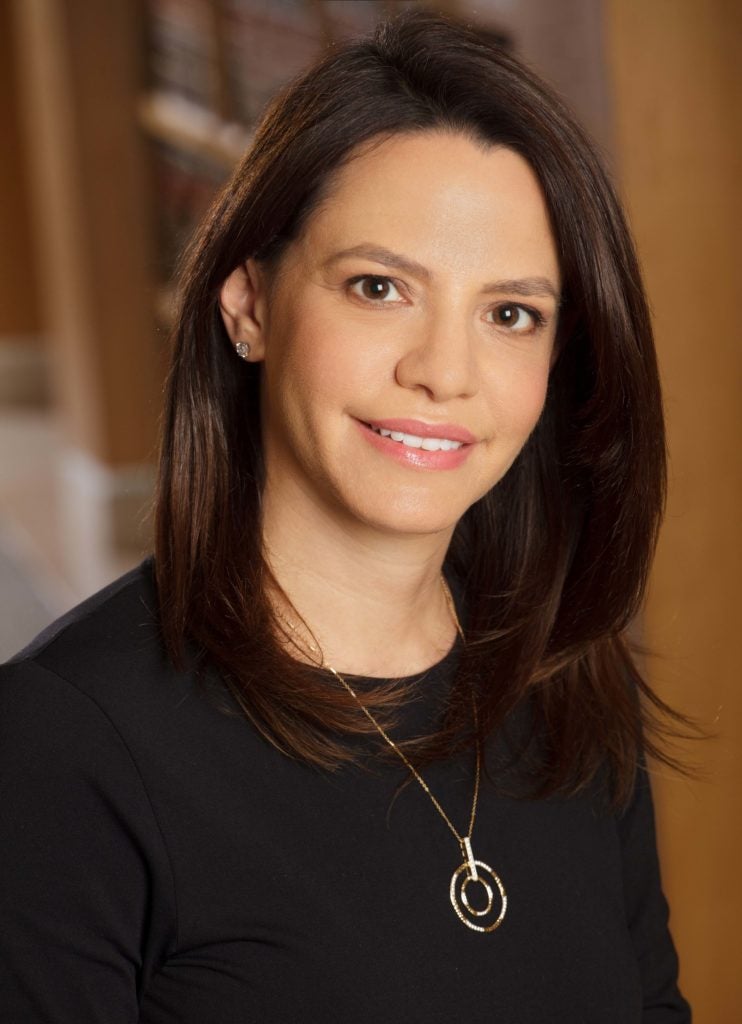 As Hollywood comes together this weekend to commemorate the 93rd annual Academy Awards, Harvard Law Today asked entertainment law expert Tara Kole '03, a lecturer at Harvard Law School and a partner at Gang, Tyre, Ramer, Brown & Passman, to discuss the pandemic's effect on the industry, the state of diversity in filmmaking, and what the current trajectory portends for the future.
Harvard Law Today: The pandemic completely upended the movie industry. What do you anticipate will be the lasting impacts?
It's hard to predict at this point what the impact will be. Early in the pandemic, everyone was developing COVID-friendly content — smaller projects that could shoot in one or two locations, with minimal contact and small crews. That has changed quickly. As Hollywood began to implement COVID protocols and ramp up production, film and television studios seemed to move back toward bigger-budget fare.
In terms of the creative, I think the hardest hit will actually end up being the smaller, independent films. The biggest impact COVID has had on our business is the ability to obtain insurance at a reasonable price. So, while the studios and streamers with deep pockets can afford to take risks, smaller independent producers have struggled with how to produce films without the backstop of robust insurance policies. That will recover as the pandemic ends, but I would imagine there will be a dearth of independent films in the marketplace over the next couple of years, while there will be a glut of big-budget films, including many that were produced pre-pandemic and have yet to be released.
HLT: As consumers have grown accustomed to viewing first-run movies in their homes and getting Academy Award-caliber content from streaming services, are we at the precipice of a major shift in terms of how people consume films?
I'm not sure about that. I think there have been films that have been successful on streaming sites, including animated films like Pixar's "Soul," and a number of the major Oscar contenders this year. That being said, I'm not convinced that viewers are as enthusiastic about consuming tent-pole films at home. If you look at the last couple of weekends, between Universal's release of "Nobody," and Warner Bros.' release of "Godzilla vs. Kong," people are making their way back to theaters. I anticipate that post-pandemic, people will be looking for in-person, event-type experiences. There will, of course, continue to be streaming films that succeed, but I think the pandemic has just accelerated a trend that was already underway: content is no longer one-size-fits-all. Certain films will make sense as theatrical releases; others will be more likely to find their audience via streaming. I'm hopeful that means an expansion of content to fill the various available outlets. Viewers will have more content to choose from, and more ways to watch that content.
HLT: Will streaming force fundamental shifts in compensation models and contracts for actors? What need do you see for the entertainment industry to evolve with these platforms?
As the television model has shifted from 22-episode year-round seasons, the compensation model has shifted for both actors and television writers/executive producers. The old model simply no longer fit, and the studios have, for the most part, begun to accept that per-episode compensation on a 6-episode show needs to be higher than on a show that guaranteed 22 episodes per season – particularly when 6 episodes can actually take a year to produce. I think that acceptance has been propelled not only by the realities of the business model, but also the influx of film actors to television, and the rise of superstar showrunners, who continue to set and re-set the market.
HLT: The level of sophistication in terms of both video editing and storytelling from young content creators in non-traditional mediums like TikTok and YouTube is constantly growing and pushing boundaries. What role do you see these platforms having on the film industry and entertainment in general as this cohort of creators and consumers come of age?
The story of our business has always been the same: the medium changes, but talent prevails. TikTok and YouTube are just new platforms for creativity. They are both a source for developing new talent that will cross over into more traditional film and television, as well as legitimate platforms competing for viewership.
HLT: For the first time, more than one female director has been nominated in the best director category. Prior to that, there had only been five women nominated and only one winner in the history of the Academy Awards. You serve on the Board of Directors of Women In Film (WIF). How are female directors faring in terms of getting their projects produced and recognized?
I do think there has been progress, but we have a long way to go. The Oscar nominations are encouraging, but I'm also loathe to pat ourselves on the back over evidence that is anecdotal. The true test will be what things look like over time, and not just for individual signifiers like the Oscars, but also for what the long-term career trajectories look like for female and diverse filmmakers. Are they directing big budget films? Do they have access to capital to build out production companies? That is how filmmakers accrue power in our industry over time.
I think that organizations like WIF have been important to the progress that has been made, in terms of mentorship, community building, and advocacy work. But WIF has been doing this work for nearly 50 years, and it feels like only recently that people have really begun to understand the importance of gender parity and diversity in front of and behind the camera. Ultimately, film and television — whether intentionally political or not — creates culture. For better or worse, it is the main way that most people experience cultures and lifestyles outside of their own. Certainly, that was my experience growing up. And if we don't diversify the perspectives of those creating content, we limit culture.
HLT: You also serve on the advisory council for Film2Future, a nonprofit, professional-level filmmaking program for under-served teenagers in Los Angeles. How important is it to the future of the film industry to create these programs that expand access from a young age and help to empower more diverse content creators?
The work of organizations like Film2Future is incredibly important, because it helps create a pipeline of diverse voices. Our students start with us as early as 14 and work with us sometimes until well into college. Part of our program includes placing students in internships, and eventually into jobs in the film industry. Our goal is to open up the film and television business to our students, to demystify a world that can feel incredibly closed-off to anyone outside of it. But more important, I think we are actually providing a huge benefit to our industry, which, at the end of the day, runs on the fuel of talent. Talent is rare, and our students are immensely talented and driven. When we open up new pipelines, we access new and important voices that drive our industry.
---
WATCH: HLS in the Movies
From the iconic scenes of Professor Kingsfield in "The Paper Chase" to scenes from "Love Story," "The Firm" and "On the Basis of Sex", Harvard Law School has played a part in many popular movies over the years.
Here's a look at seven of the many movies which feature Harvard Law and some fun trivia.