As 1Ls, LL.M.s, and Transfer Students begin to settle in, Harvard Law Today has taken a moment to compile a brief but comprehensive glossary of terms that we hope will enable all newcomers to become better familiar with Harvard Law School and its environs. Whether leaf-peeping is your thing, or you fancy putting your feet up by the fire, or if you are simply eager to take advantage of the vast resources available at the largest academic law library in the world, we've got you covered — from A-Z.
---
Ames Moot Court Competition: Harvard Law School's Ames Moot Court Competition has been one of the most prestigious competitions for appellate brief writing and advocacy for more than a century. Each year, teams of students compete in multiple levels of competition to secure a place in the final round, where they present their arguments before an esteemed panel of some of the nation's top judges (often including a Supreme Court justice). Who will win best brief and best team this year?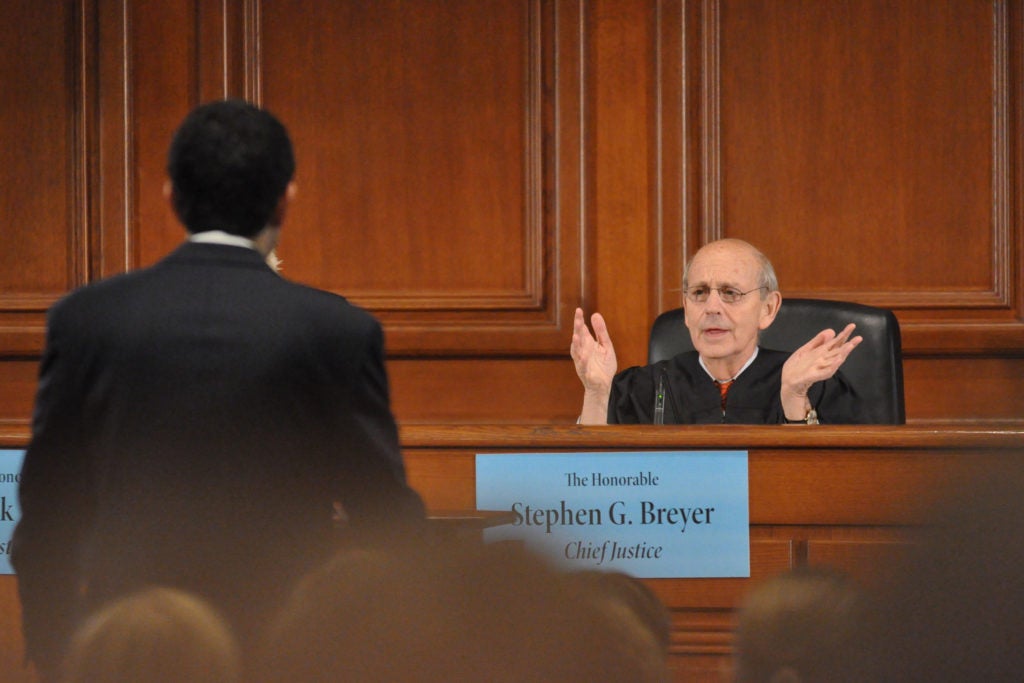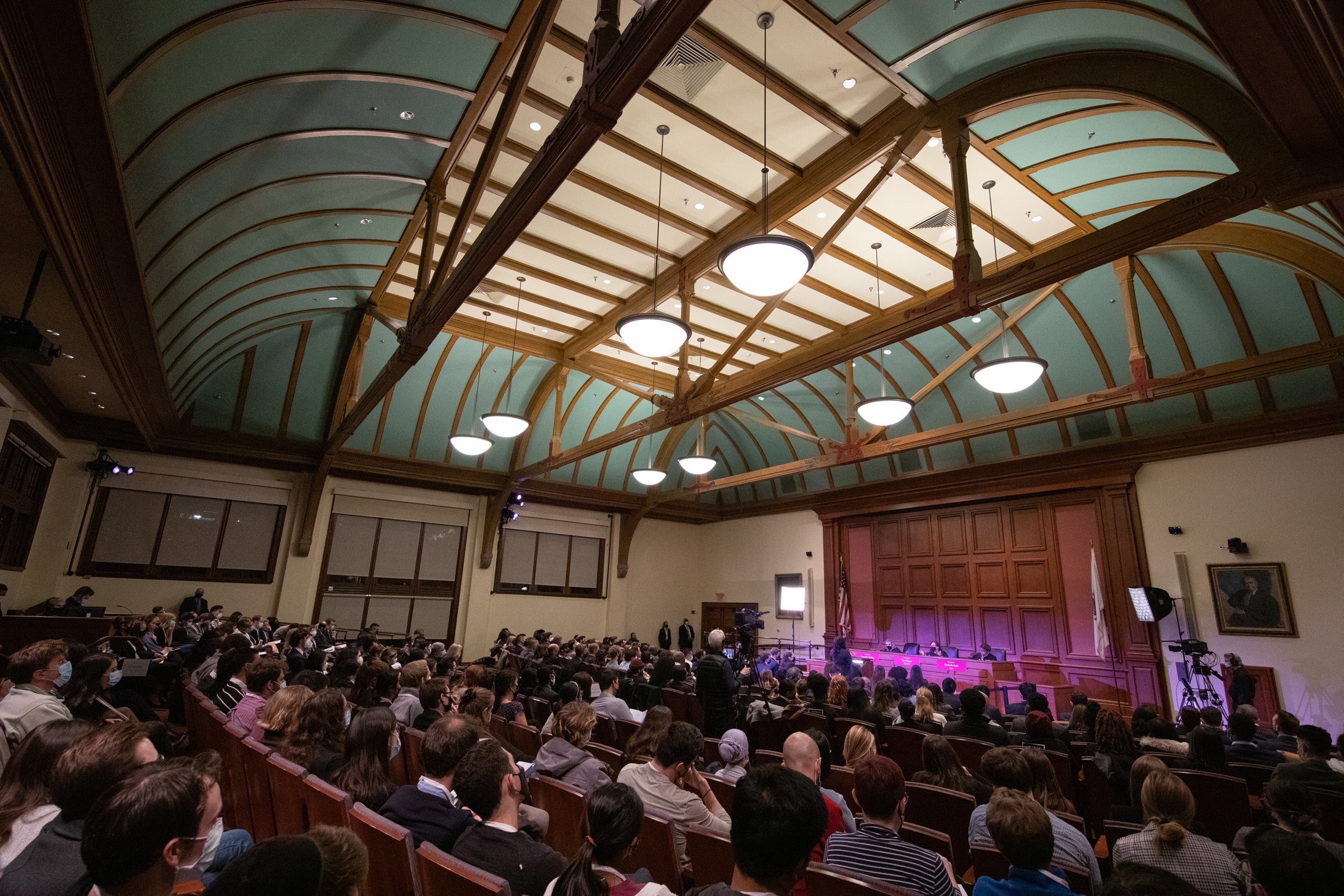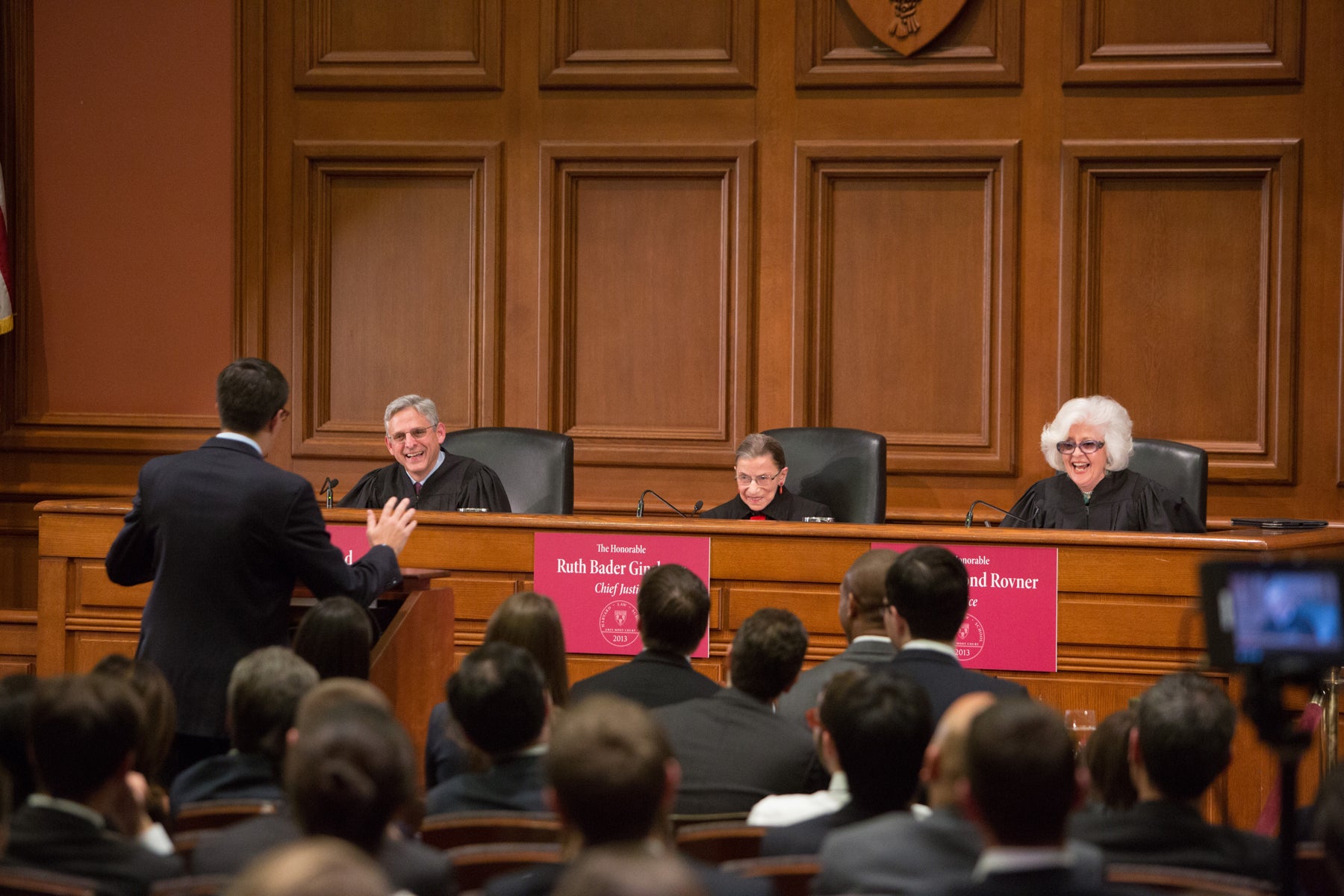 Belinda Sutton Quadrangle: Read a book, study, or take a moment to reflect in this beautiful courtyard, located adjacent to Harkness Commons. The quadrangle is named in commemoration of Belinda Sutton, a woman formerly enslaved on the estate of Isaac Royall Jr., whose donation to the Harvard College in the late 18th century established the first Harvard professorship of law. Sutton lodged a historic legal petition with the Massachusetts General Court to claim her rightful support from the Royall estate after her emancipation. The quadrangle will soon be home to a commemorative installation honoring Sutton and other enslaved people.
Caspersen Student Center: This light-filled haven of the Wasserstein Hall, Caspersen Student Center, and the Clinical Wing (WCC) building provides plenty of places for students to relax, study, and meet at all times of the year. On a chilly day, gather by one of the cozy fireplaces. Or visit the Hark (also known as the Harkness), where you'll find a café and community room for solo or group study sessions.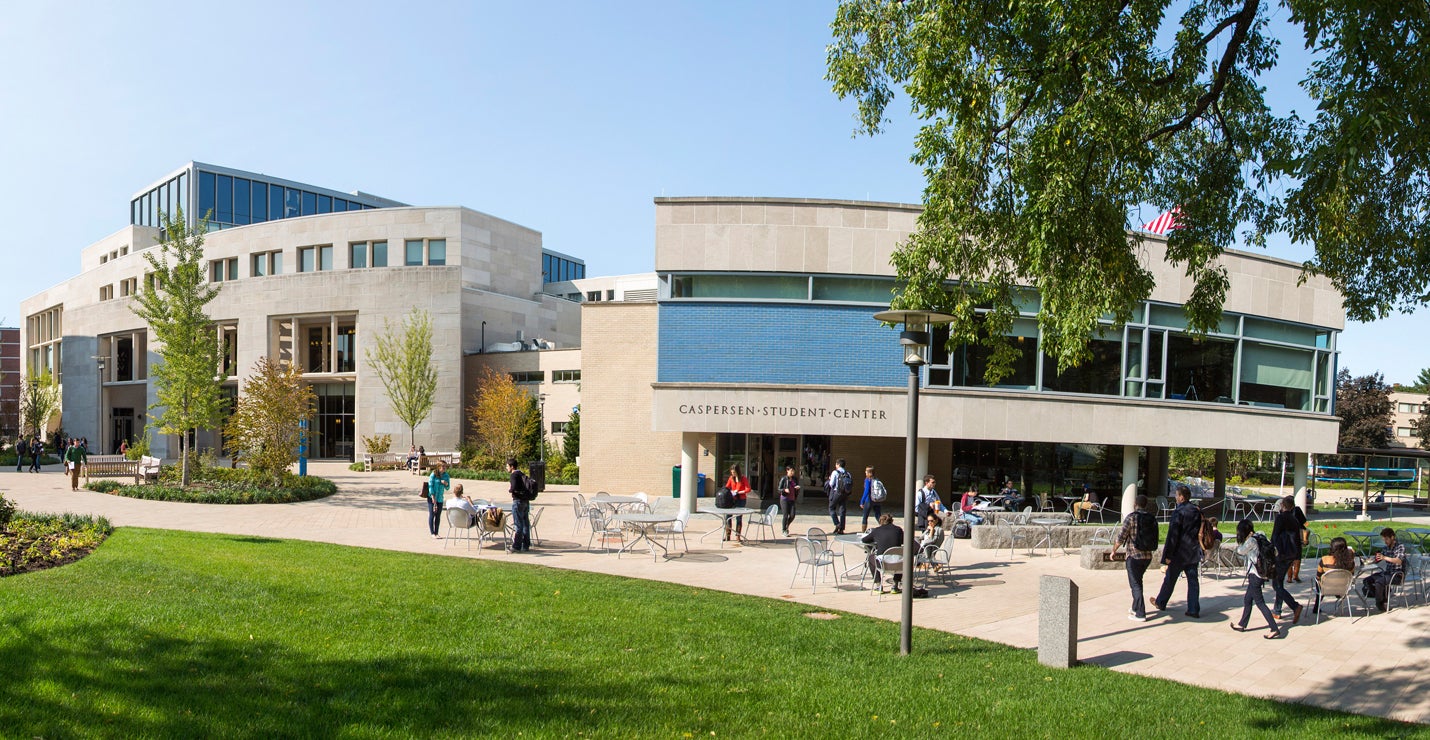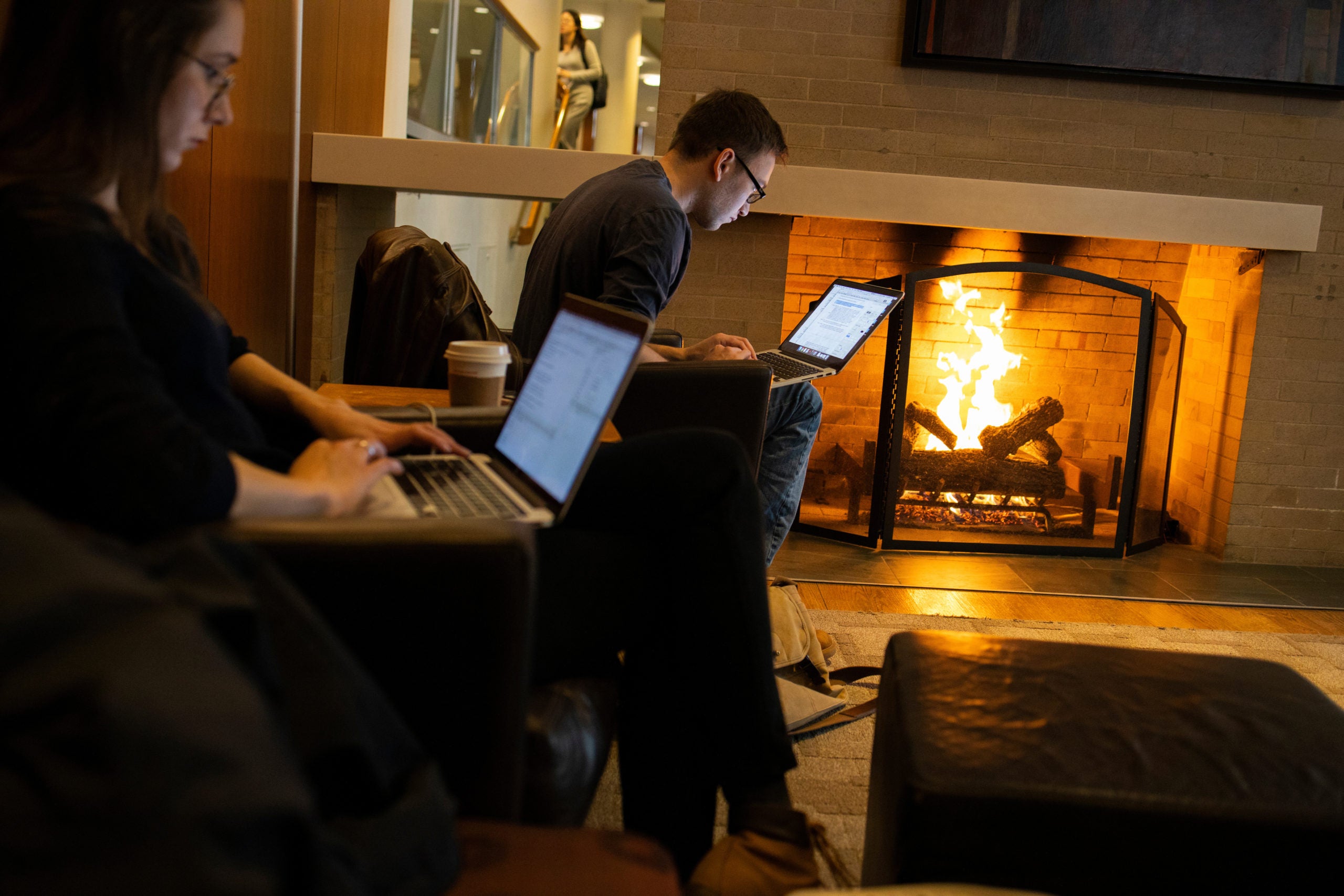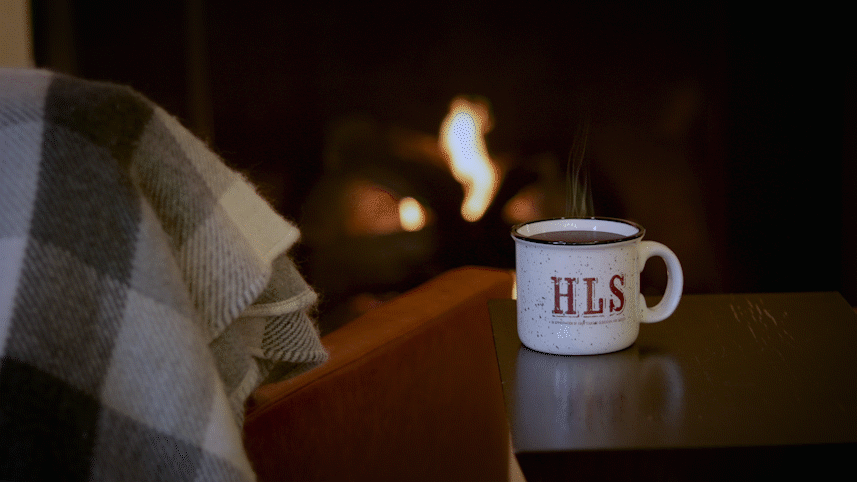 Dean of Students: The Dean of Students Office, located on the third floor of Wasserstein Hall, provides a central hub for support during your time at Harvard Law. Led by Dean of Students Stephen L. Ball '10, DOS promotes the well-being of students and works collaboratively with other student services offices to provide support for a range of circumstances and help students make the most of their time at HLS.
Exercise: Don't forget to make time for yourself while in law school. The Hemenway Gym, located next to Hastings Hall, offers strength training and cardio workout equipment, fitness classes, and basketball and squash courts. For more fitness amenities, head to the Malkin Athletic Center, at 39 Holyoke Street, which has a 25-yard pool for lap swimming (and a second, smaller one for aerobics), three weight rooms, a cycling studio, and a three-court gym floor. If you prefer to walk, bike, or run outdoors, check out the beautiful Charles River with a mixed-use path on both the Cambridge and Boston side of the river.
Fall in New England: New to New England? Fall is one of the best times to enjoy Cambridge, Boston, and all the region has to offer. With cooler temperatures, an abundance of deciduous trees perfect for leaf peeping, and plenty of land and sea to explore, you can find out for yourself why some locals insist that there is no autumn like a New England autumn.
Gropius Complex: One of the first examples of modernist architecture on Harvard's campus was the Gropius Complex (officially known as the Harvard Graduate Center) of residence halls, designed by Walter Gropius, the founder of the legendary Bauhaus design collective, and completed in 1950. Gropius also commissioned other Bauhaus artists to create site-specific works that may be found across HLS's campus, including World Tree by Richard Lippold, located in Belinda Sutton Quadrangle.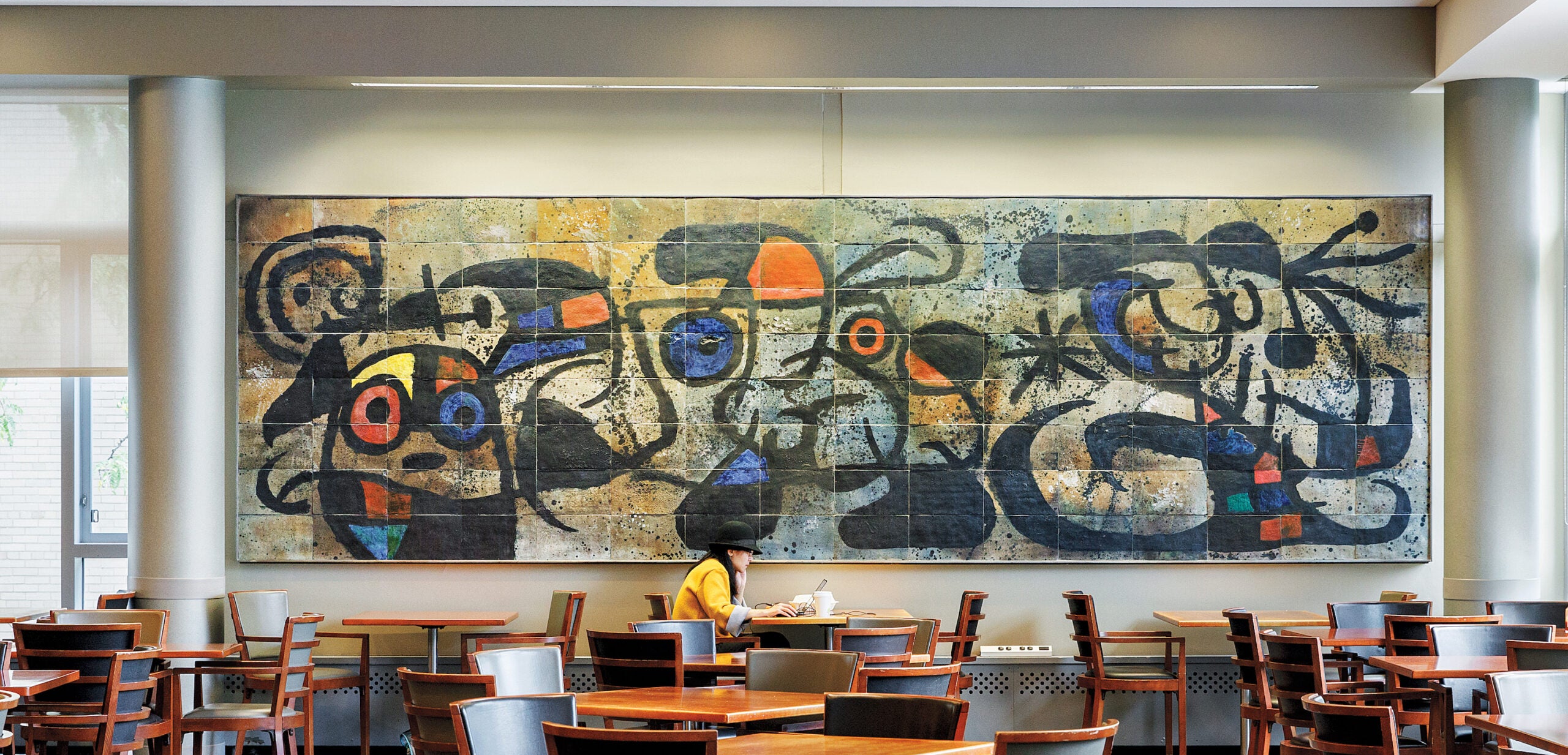 Harvard Square: In legendary Harvard Square, you will find all the amenities you need, from the historic Harvard Book Store, to clothing and shoe stores, to restaurants and bars. The latter includes Grendel's Den, which coincidentally was the site of a famous Supreme Court decision involving the First Amendment. Or visit the Old Burying Ground, first opened in 1636, where professors and Harvard College presidents were buried alongside soldiers from the Revolutionary War and enslaved people.
Icicles: Winter in Cambridge is nothing to fear. In fact, it is often a time of great beauty, one tailor-made for both quiet reflection and raucous gatherings with friends and family. Don some snow pants and go sledding in Danehy Park, or head up to New Hampshire or Vermont for some excellent ski slopes. Or simply admire the icicles hanging from the eaves of the WCC from the warmth of one of its fireplaces.
J-Term: January Term — or J-Term, in Harvard parlance — is a university-wide three-week period just before spring semester in which you will have opportunities for learning and development beyond your typical course offerings. If you are a first-year J.D. student, you will take an experiential learning course designed to explore what it's like to practice law in different settings.
Kumble Plaza: On a beautiful day, consider taking your books and your lunch out to this gathering spot with tables and chairs, located between Pound Hall and the WCC, where you can say hello to passing friends or people watch to your heart's content.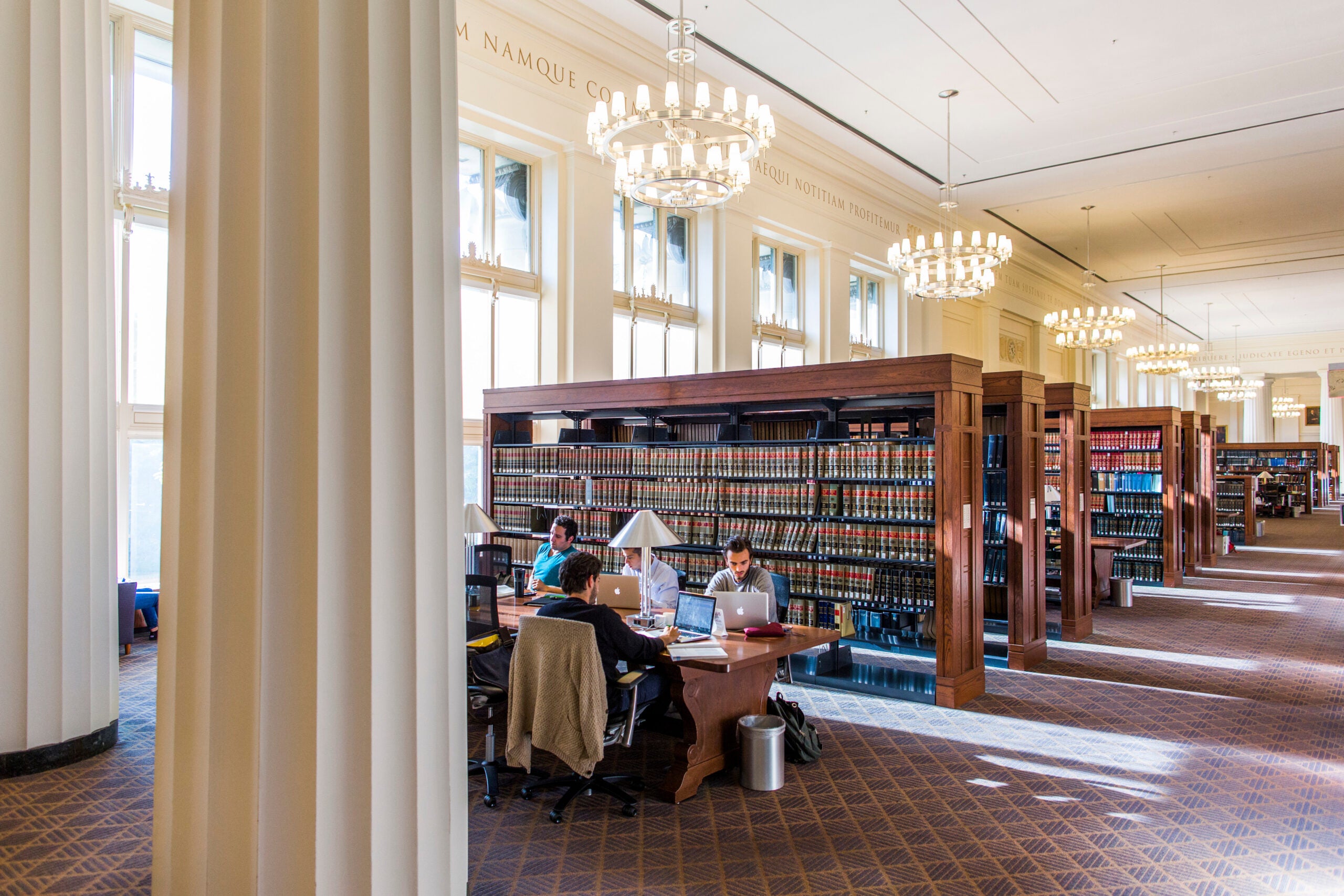 Langdell Hall, home of the Harvard Law School Library: We don't mean to brag, but the Harvard Law Library is the largest academic law library in the world, so be sure to stop in and take advantages of the vast resources on offer, including many interesting, and sometimes spooky, historical and special collections. Reserve a group workspace, play chess on the third floor, or study in the super quiet fourth floor reading room.
Movies: You have likely heard of "Legally Blonde" and the main character Elle Woods's quest to attend Harvard Law, but did you know our school was also a star of the 1973 movie "The Paper Chase," based on a book written by 1970 HLS graduate John Jay Osborn? Since then, we have had a few other Oscar-worthy roles, too. Mr. DeMille, we're ready for our close-up.
New shield: In August 2021, Harvard Law introduced its new shield, which was researched and developed under the guidance of a working group of faculty, students, alumni, and staff led by Professor Annette Gordon-Reed '84. The new design features the words "veritas, lex et iustitia," or truth, law and justice.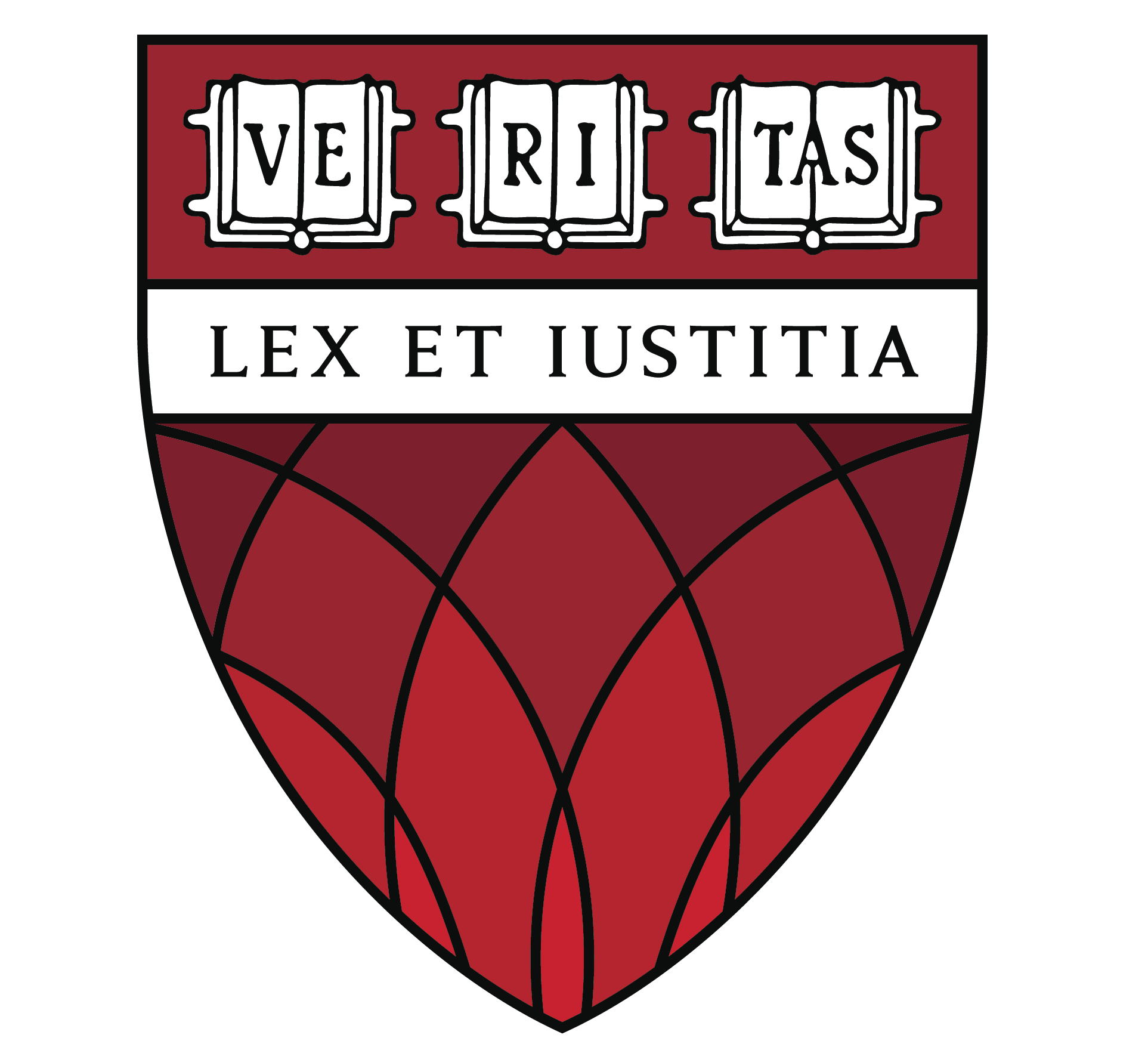 Organizations: With a multitude of student organizations and journals to join, from the Harvard Law Review to the Black Law Students Association to the Space Law Society, Texas Club, and even a group for beer lovers, there are countless places for Harvard Law students to find community on campus.
Pro bono programs and clinics: With access to 36 in-house and externship clinics, and 11 student practice organizations, Harvard Law students do incredible work – and a lot of it. Eighty-eight percent of the Class of 2022 participated in at least one clinic, with students contributing more than 378,000 pro bono hours last year.
Quotes: Need some law-related inspiration? Check out the wall of historic legal quotations that grace the second floor of the WCC, outside Milstein East. These sayings, which span Socrates to Nelson Mandela, were chosen to reflect the evolution, meaning, and purpose of the law, and to remind us why we do the important work we do for our clients, society, and world.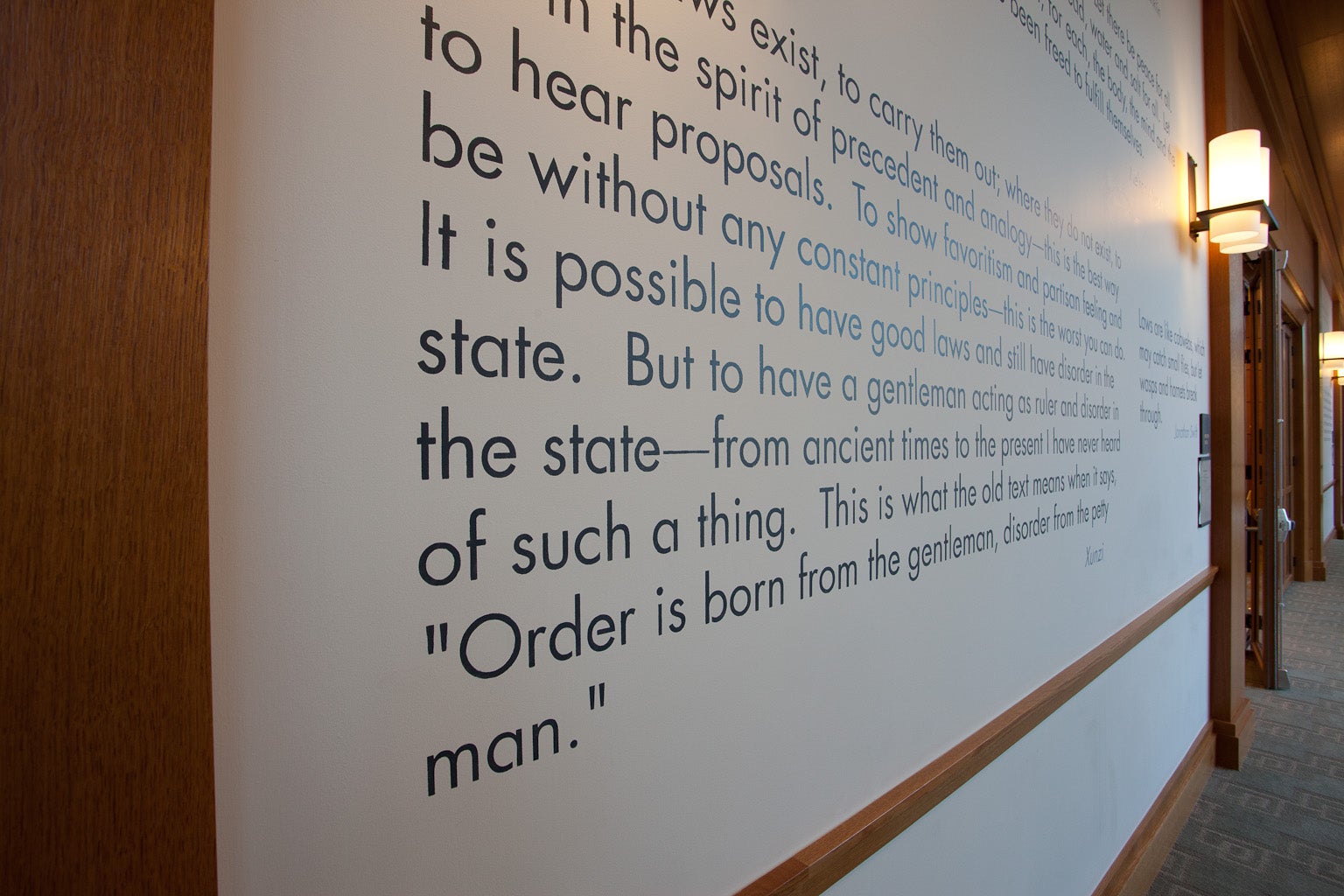 Red Sox: It is no secret that we love our sports here in Boston. That includes the Red Sox, who play in historic Fenway Park, built in 1912 and still beloved by baseball enthusiasts everywhere. We know your sports loyalties may lie elsewhere (particularly you, Yankees fans), but could we convince you to don a Rafael Devers or Xander Bogaerts jersey for one game, just to see what the fuss is all about?
Sculptures on campus: We may be a law school, but art connoisseurs will not be disappointed at the extent and variety of sculptures, paintings, and reliefs on view across our campus. There is Josef Albers' brick relief "America" in the Caspersen Center, a Joan Miró ceramic mural in the dining room, and a statue of Harvard professor and Supreme Court justice Joseph Story, sculpted by his son, William Wetmore Story, in the lobby of the Harvard Law Library, to name a few. The library also has an excellent collection of art and visual materials for your viewing pleasure.
Turkeys: And rabbits, and squirrels — oh my! Harvard Law's campus is a wonderful place to observe urban flora and fauna. Just as humans love our verdant campus, so too do various creatures of the land and sky. It's not uncommon to see a hefty Thanksgiving table-worthy turkey pecking at the ground next to a skittish baby rabbit, all while hearing the screech of red-tailed hawks circling above.
Underground tunnels: Did you know there is a way to navigate Harvard Law's campus without ever leaving a building? If it is raining or snowing, or you simply want to indulge your inner vampire and avoid the outdoors, you can still get to your classrooms or dining services through a vast network of tunnels that connect HLS buildings. There are also some surprises down there, like a collection of movie posters on display, and snack vending machines for desperate times.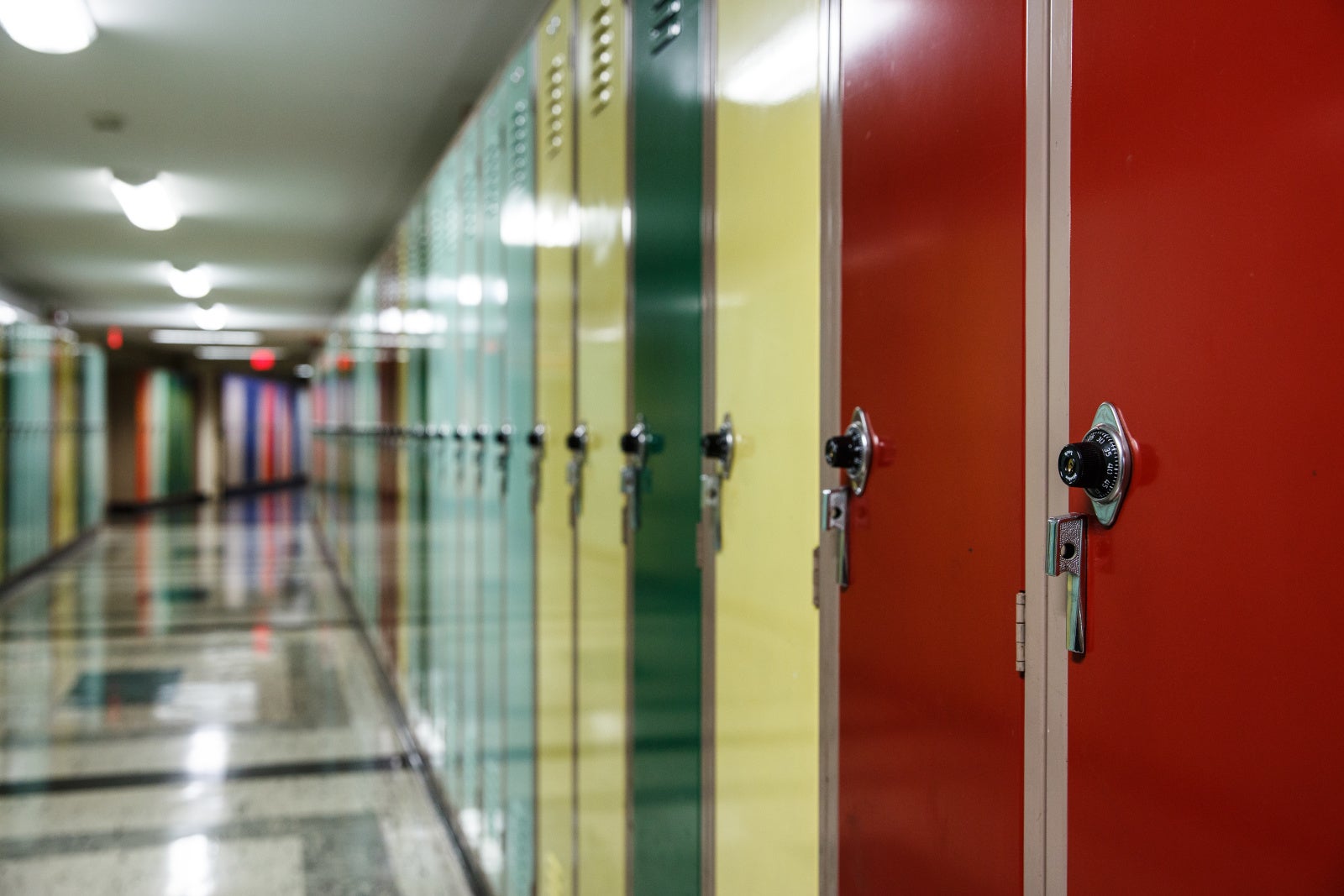 Variety: One of Harvard Law's biggest strengths is its size. It's small enough that you will find your community, but expansive enough that you can explore hundreds of educational and social opportunities, from student organizations and journals, to clinics and SPOs, to courses on everything from black letter law to emerging subjects like space law or cyber law.
Wasserstein Hall: Some of Harvard Law's newest classrooms are located in the WCC, which opened in 2012. Wasserstein's state-of-the-art classrooms were created to maximize discussion, teamwork, and creativity, and accommodate a variety of teaching methods and student needs. Wasserstein is also the home of administrative offices for student services, including the Registrar's Office, the Cressey Student Financial Services Suite, the Bernard Koteen Office of Public Interest Advising, the Office of Career Services, the Graduate Program, and the J.D. Admissions Office.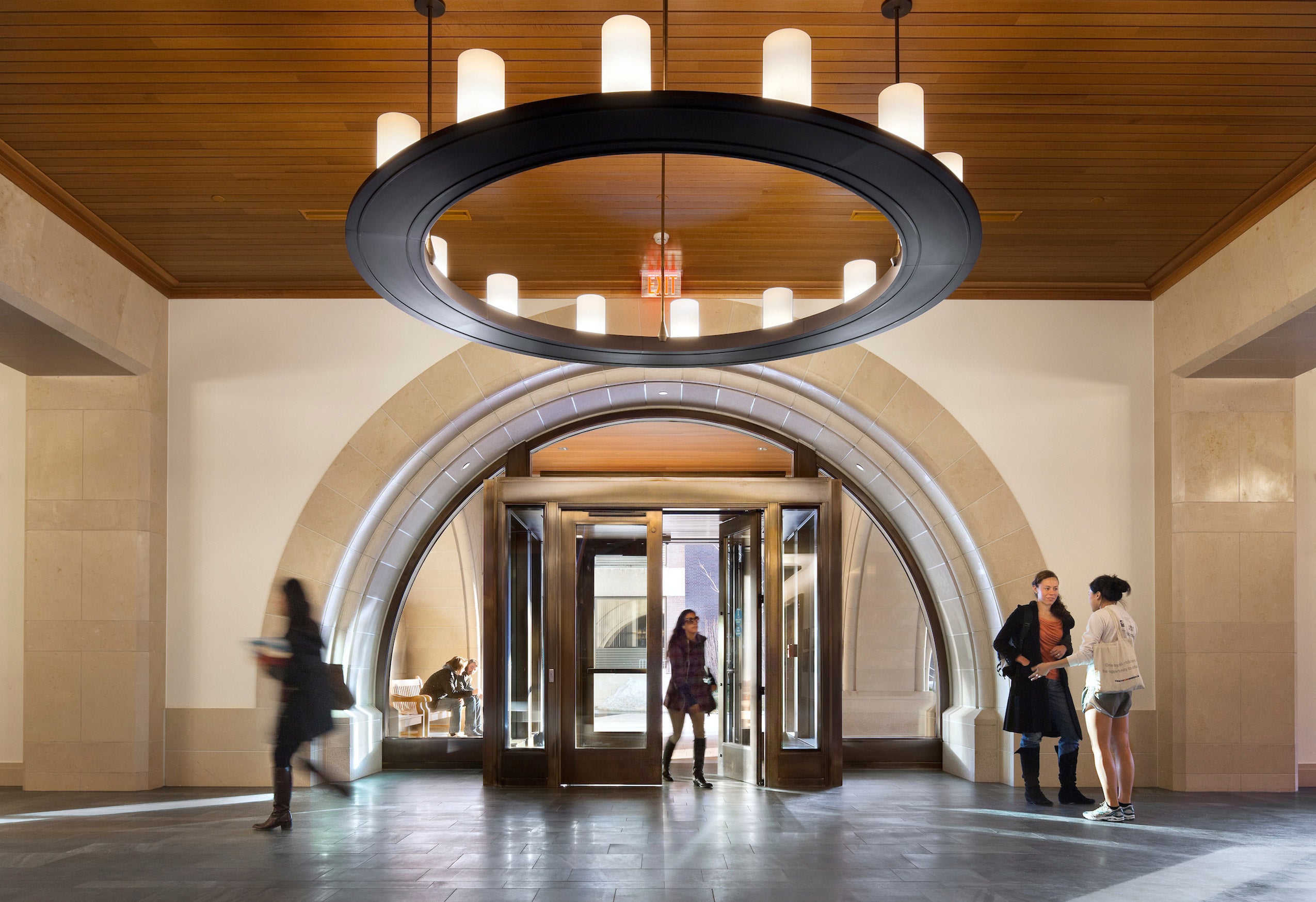 XOXO: We love the HLS "love bench," located outside of the newly renovated Reginald F. Lewis building, home of the Berkman Klein Center for Internet & Society. The bench's inscription tells the brief and mysterious story of an anonymous HLS alum and their sweetheart: "On January 17, 1985, not far from this spot, two people met and fell in love."
You: You are a critical part of the Harvard Law community. You build upon generations of Harvard Law students and graduates who have shaped the law, who have made a difference for their clients and the world, and who have changed the course of history. You are the future.
Zero-L: Harvard Law is dedicated to your success, even before you set foot on campus. Zero-L, launched in 2019, is an online pre-matriculation course initiated by HLS Dean John F. Manning '85, to ensure that all incoming students, whatever their backgrounds and previous areas of study, start with the foundational knowledge that will enable them to thrive. A self-paced course with optional comprehension checks, Zero-L is taught by leading Harvard faculty members and covers fundamental elements of the law.