"American Rebels: How the Hancock, Adams, and Quincy Families Fanned the Flames of Revolution," by Nina Sankovitch '87 (St. Martin's Press)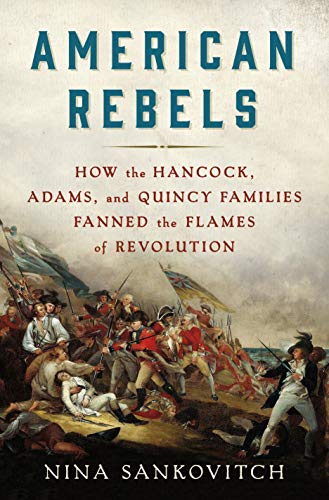 The roots of a revolution sprung from a small village in Braintree, Massachusetts, as Sankovitch details in the journey of John Hancock, John Adams, Josiah Quincy Jr., Abigail Smith Adams and Dorothy Quincy Hancock through childhood friendship to the signing of the Declaration of Independence. Beginning with the death of the Rev. John Hancock in 1744 (father of the then 7-year-old John Hancock), the book shows how the friends rebelled against British control over the colonies, with in-depth accounts of their education as children and of their roles in landmark events such as the Boston Massacre and the Battles of Lexington and Concord.
---
"Dare to Speak: Defending Free Speech for All," by Suzanne Nossel '96 (Dey Street Books)
The CEO of PEN America, an organization dedicated to protecting free expression, Nossel advocates principles that would uphold free speech and address the challenges that unwelcome speech can bring. With sections on speaking, listening, and debating questions of free speech and policies related to it, the book guides readers on how to be conscientious with their own language and on facing language they find hateful. She also explains the legal limits on free speech while counseling against further government controls. Free speech is the foundation for all other rights, she argues, and safeguarding it promotes tolerance, reduces violence, and facilitates social progress.
---
"Eva and Otto: Resistance, Refugees, and Love in the Time of Hitler," by Tom Pfister '73, Kathy Pfister and Peter Pfister (Purdue University Press)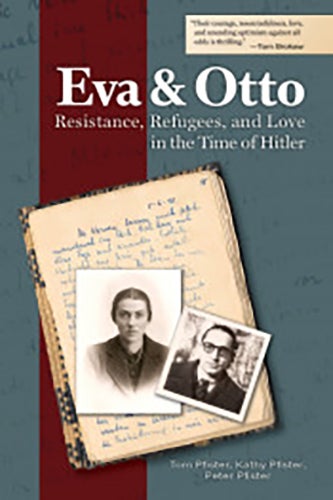 In this intimate and epic account of resistance against fascism in war-torn Europe, the two protagonists, Eva and Otto, are brave and dogged and romantic—they are also the authors' parents. The book is based largely on the couple's diaries and correspondence covering their years of anti-Nazi work before and after Hitler assumed power, Eva's internment by the French following the German blitzkrieg toward Paris, and Otto's capture and imprisonment by the Nazis. It also details their separate escapes to America, Eva's efforts to rescue other refugees (with the help of Eleanor Roosevelt), their secret work with the OSS, and the relationship of love and mutual respect that helped them survive.
---
"Franklin & Washington: The Founding Partnership," by Edward J. Larson '79 (William Morrow)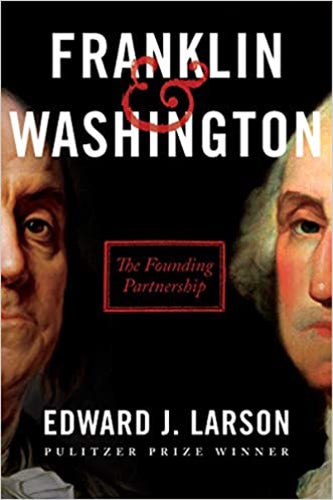 Much has been written about George Washington and Benjamin Franklin separately, but the Pulitzer Prize-winning historian and professor at Pepperdine University focuses in his new book on how the partnership of the longtime friends shaped America's founding. Larson shows how they cooperated and coordinated during the American Revolution, with Franklin leading diplomatic efforts in Europe while Washington commanded the Continental Army. He also details how they worked together and brought credibility to the Constitutional Convention. In exploring the links between them, writes Larson, he found that "each man became more understandable in light of the other."
---
"The Great Democracy: How to Fix Our Politics, Unrig the Economy, and Unite America," by Ganesh Sitaraman '08 (Basic Books)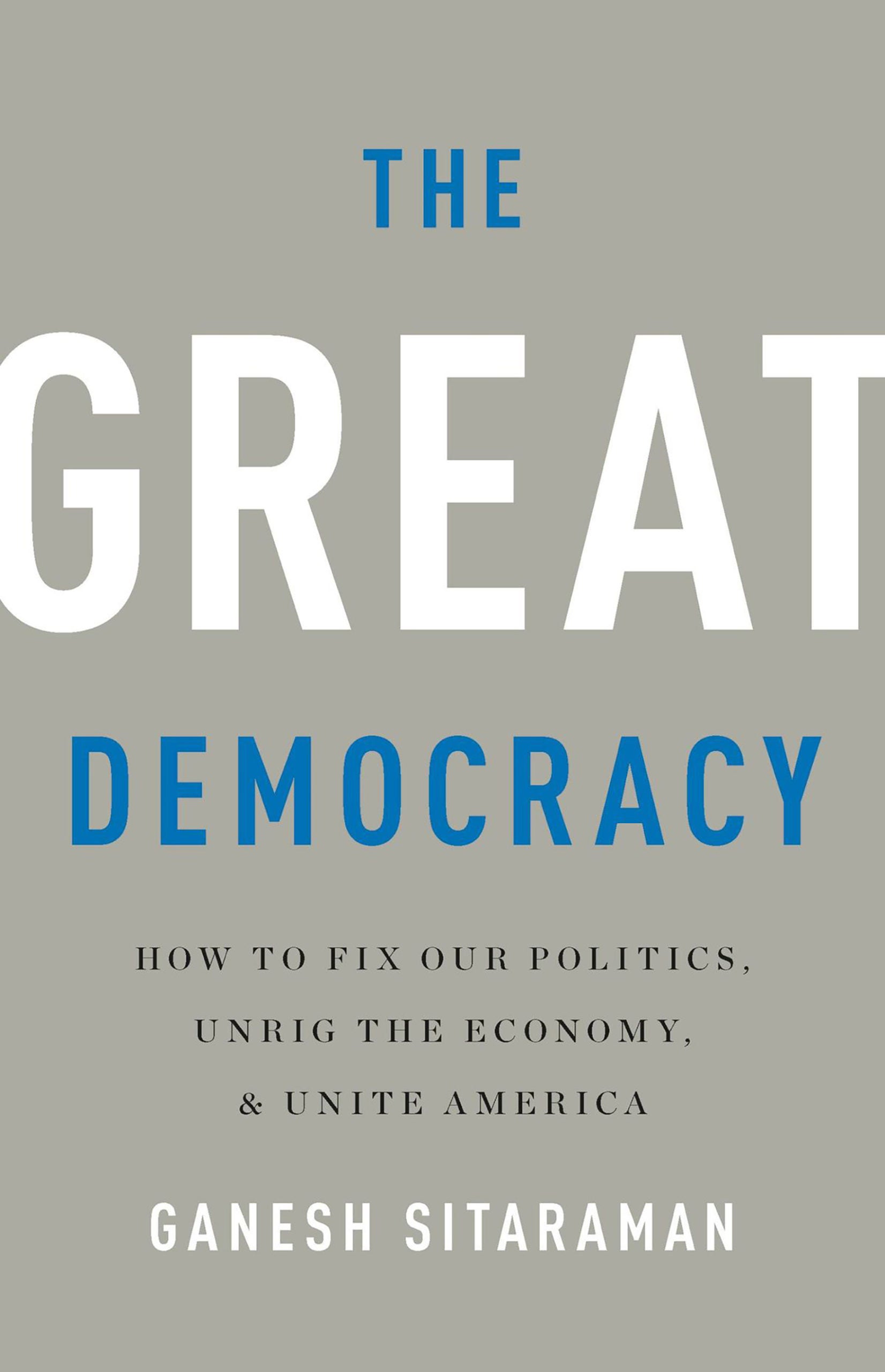 A professor at Vanderbilt Law School who served as senior counsel to HLS professor emerita Sen. Elizabeth Warren, Sitaraman theorizes that we now stand on the cusp of a new era in America. It's one, he writes, that could lead to a "nationalist oligarchy" that would focus on protecting the interests of the rich and connected. He details his preferred alternative, a great democracy that emphasizes government responsive to popular will and expanded economic opportunity. The book begins with an examination of the current era of neoliberalism, which prioritizes free markets and individualism, and, he contends, is in its last throes because of burgeoning social fracturing and its failure to maintain economic stability. A great democracy can arise, he writes, through a willingness to play political hardball, courageous leadership, grassroots organizing, and using policy to build power.
---
"Hill Women: Finding Family and a Way Forward in the Appalachian Mountains," by Cassie Chambers '15 (Ballantine Books)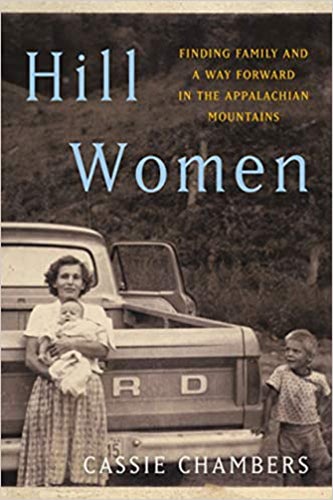 While telling her own story of growing up in one of the most economically disadvantaged places in America and becoming an unlikely Yale College and Harvard Law graduate, the author also tells the story of the women who helped make her success possible. They are women like her mother, aunt, and grandmother, who cared and sacrificed for others, and demonstrated resilience and resourcefulness. Inspired by her experience representing clients through the Harvard Legal Aid Bureau, Chambers returned to her home state of Kentucky to work on behalf of domestic violence survivors. "I owed a debt of gratitude to the mountains, to the values and the people who had forged me," she writes.
---
"Sharenthood: Why We Should Think before We Talk about Our Kids Online," by Leah A. Plunkett '06 (MIT Press)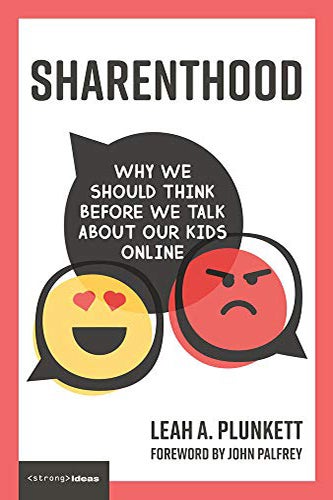 Professor Leah Plunkett of the University of New Hampshire School of Law, informed by her previous work as a legal aid lawyer representing minors, examines how the ways in which people use technology can "play an underappreciated yet outsized role in determining youths' digital dossier, as well as their life prospects. …" She highlights examples of "sharenting" (parents digitally sharing private information about a child) through social media and commercial use, and the problems it causes. Plunkett also considers ways to protect children, including a "digital curfew" to regulate youths' online use, and recommends that parents communicate with children directly about choices they have made that affect them.