"Pembroke: A Rural, Black Community on the Illinois Dunes," by Dave Baron '09 (Southern Illinois University)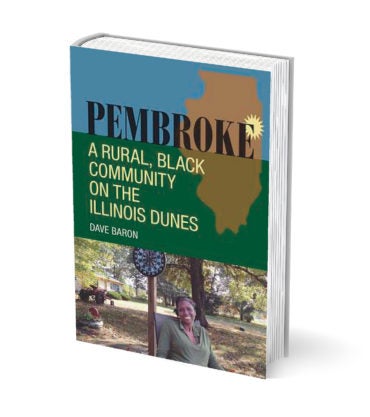 Based on most outsiders' standards, Pembroke is an anomaly, Baron notes: rural and Midwestern yet also black and poor. The author, a litigator for the city of Chicago, affectionately portrays a place he visited with a teen church group from his hometown less than 20 miles away and where he later immersed himself for three months to research its people and history. Pembroke, where many black Southerners traveled during the Great Migration as an alternative to the big city of Chicago, has faced poverty, isolation, poor infrastructure, poor soil quality and racial prejudice. But despite those obstacles, Baron writes, "Where one might expect a ghost town, Pembroke endures."
---
"My Father and Atticus Finch: A Lawyer's Fight for Justice in 1930s Alabama," by Joseph Madison Beck '68 (Norton)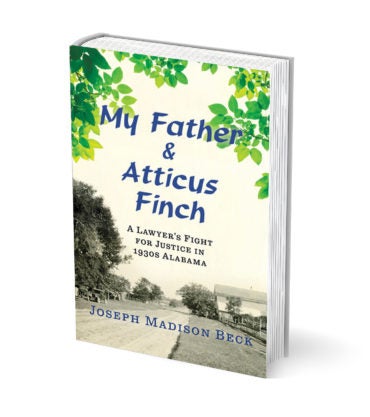 When Harper Lee was 12 years old in Alabama, a highly publicized trial took place in the state involving a white lawyer defending a black man accused of raping a young white woman. Of course, the parallels to Lee's beloved novel, "To Kill a Mockingbird," are unmistakable. The lawyer was Foster Beck, who is the subject of his son Joseph's new book. Although Lee wrote to Joseph that she didn't recall the trial, his true story of his father's struggle to seek justice against all odds shares similar themes and insights into the racial tenor of the times. Beck, who drew upon his father's recollections and transcripts of a trial that occurred five years before he was born, depicts a case featuring a doctor who testified that the alleged rape victim was a virgin, a defiant defendant who insisted on testifying on his own behalf against his lawyer's wishes, and an all-white jury that delivered a swift verdict of death. In addition to detailing the legal maneuverings, including an unsuccessful appeal, Beck paints a portrait of the pre-civil-rights-era South and of his family, including his grandfather, who tried to talk Foster out of taking the case. His father, Beck writes, was a man of courage and conviction, just like the fictional Atticus Finch.
---
"Empire of the Fund: The Way We Save Now," by William A. Birdthistle '99 (Oxford)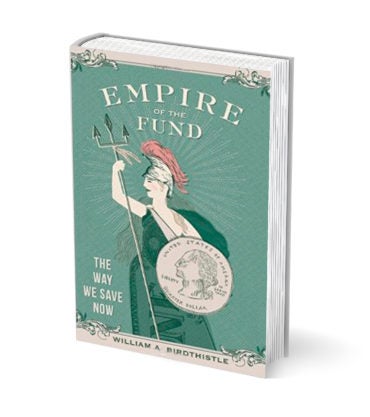 When today's retirees were young, their retiring elders typically enjoyed the benefits of a pension with a guaranteed return until death. Now retirees live in a very different financial world in which they'll rely on personal investment accounts. Birdthistle, a professor at Chicago-Kent College of Law, delves into the ramifications of this change, including the dangers of the most common retirement investment, mutual funds, such as high fees that drag down savings. He offers advice on how to safeguard retirement savings and touts a less expensive option that pools assets.
---
"The Ugly," by Alexander Boldizar '99 (Brooklyn Arts Press)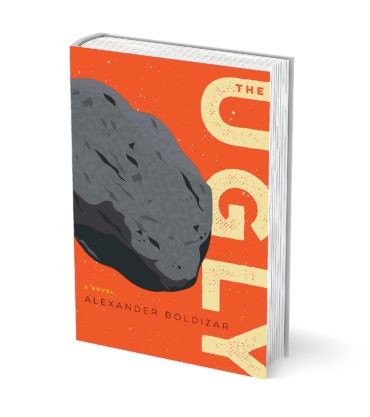 In the tradition of novels such as "The Paper Chase," this story is set at Harvard Law School—at least parts of it are. Where it breaks the mold is when it comes to its protagonist, a 300-pound mountain man from Siberia whose tribal homeland is stolen by an American lawyer and who, in order to restore his people's land and honor, must travel to HLS to "learn how to throw words instead of boulders." HLS Professor Alan Stone writes: "Boldizar has opened a door into the parallel universe of myth. Out of it has stepped a modern day Beowulf."
---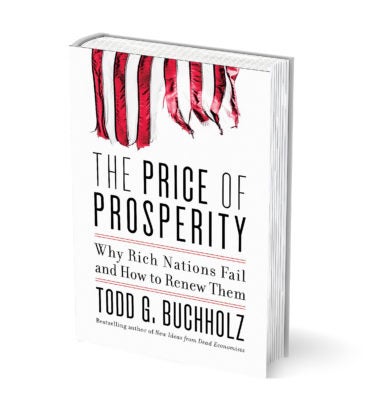 "The Price of Prosperity: Why Rich Nations Fail and How to Renew Them," by Todd G. Buchholz '86 (Harper)
It's a common and dangerous mistake, according to Buchholz, to believe that rich nations are invulnerable to collapse. Indeed, he details historical examples that show the failure of great powers from the Ming dynasty to the Ottoman Empire. The author, a former White House director of economic policy, points to five forces that can derail rich nations: falling birthrates, globalized trade, rising debt loads, an eroding work ethic and a lack of patriotism. To prevent decline, he proposes a "Patriotist Manifesto" centered around building character and creating community.
---
"The Purse and the Sword: The Trials of Israel's Legal Revolution," by Daniel Friedmann LL.M. '71 (Oxford)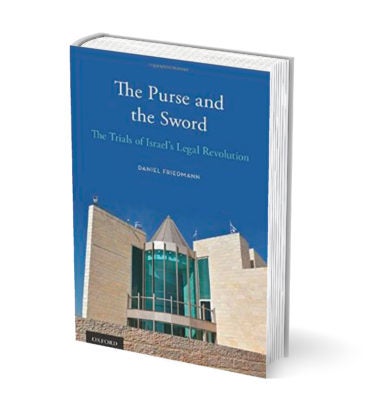 When Israel became an independent nation in 1948, law played a "modest, if not marginal, role," writes the author. Today, the legal system has grown so powerful in the country that "it threatens to take over the other branches of government." Friedmann, a professor of law at Tel Aviv University who served as minister of justice of Israel, offers a comprehensive look at the evolution of the country's legal regime, including the increasingly powerful Supreme Court, as well as how political events and conflicts have influenced legal developments.
---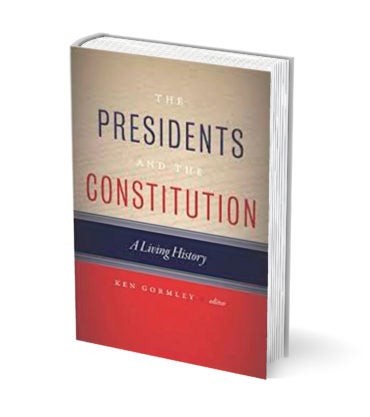 "The Presidents and the Constitution: A Living History," edited by Ken Gormley '80 (New York University)
Gormley notes that the Constitution is surprisingly vague about the powers of the U.S. presidency; "the executive branch," he writes, "was left intentionally incomplete." Therefore, presidents themselves and historical circumstances have shaped the powers of the office. The chapters in the volume, written by scholars, journalists, and judges, explore how each U.S. president has interfaced with the Constitution and subsequently shaped future presidential power. Gormley, president of Duquesne University and former dean and law professor there, draws connections from different presidencies and eras on such issues as impeachment, executive privilege, and foreign affairs to show both the commonalities and the continuing evolution of the office.
---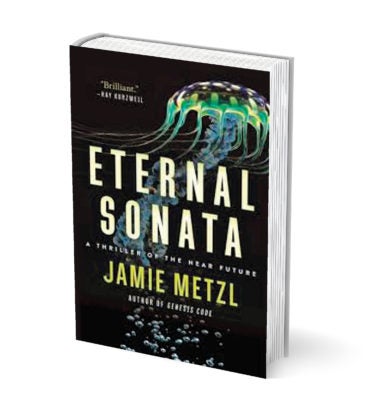 "Eternal Sonata: A Thriller of the Near Future," by Jamie Metzl '97 (Arcade)
In his new novel, Metzl imagines a quest for the ultimate scientific breakthrough: immortality. The race for eternal life is marked by the murders of scientists, which are investigated by a reporter who is himself threatened. HLS Professor Emeritus Alan Dershowitz praises the book for its "brilliant insights on science, philosophy, politics, and human relations." The author is a senior fellow of the Atlantic Council who has served in the U.S. National Security Council and the State Department.
---
"American Heiress: The Wild Saga of the Kidnapping, Crimes and Trial of Patty Hearst," by Jeffrey Toobin '86 (Doubleday)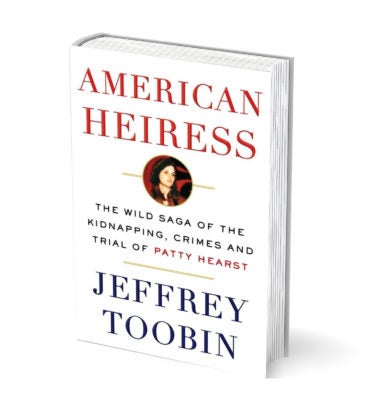 New Yorker magazine writer and best-selling author Toobin presents a comprehensive portrait of Hearst's 1974 kidnapping by the Symbionese Liberation Army and her later apparent complicity in its criminal activities—as well as the wider story of how her experience reflected and shaped the culture. The author, who conducted more than 100 interviews and drew on myriad legal and investigative files (Hearst herself did not cooperate with him), offers surprising details on the well-known case, including how her conviction turned on a Mexican monkey charm and how the 1978 Jim Jones cult murders influenced her early release. Ultimately, he writes, Hearst, just like her grandfather William Randolph Hearst, was able to "shape the perception of reality."
---
The End of the Story

Joshua Rubenstein, a major gifts officer at HLS, details the final months of Stalin's life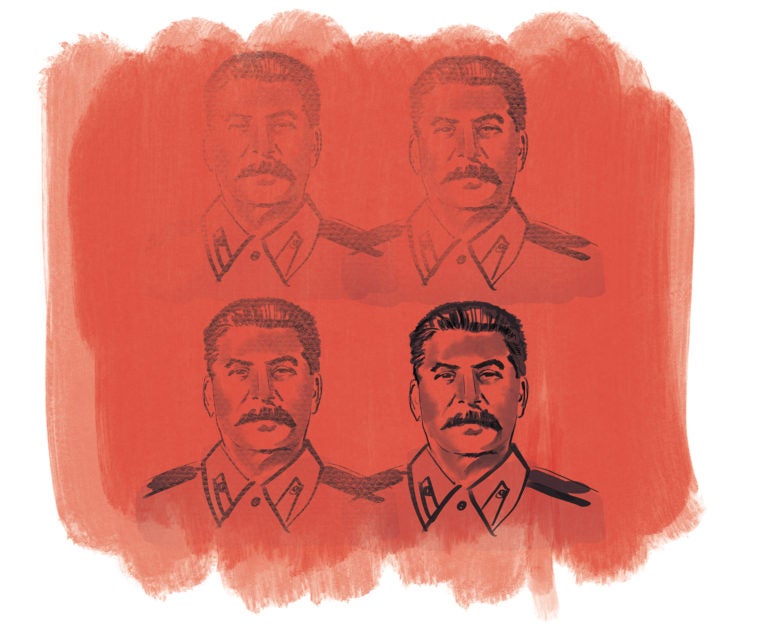 Joseph Stalin lay dying in March 1953, his body decimated by the effects of a stroke. But as Joshua Rubenstein demonstrates in his new book, "The Last Days of Stalin" (Yale), the Soviet leader remained a fearsome power in the time immediately before his death and influenced the nation for decades beyond it. The book includes information about Stalin's death that differs from official accounts, his widening campaign against Soviet Jewry and his plans to challenge the new administration of President Dwight Eisenhower. Stalin's death led to some softening in the Soviet regime. But Rubenstein, a Harvard Law School staff member who has a separate career as an author of books on the Soviet era, notes that the ideology the dictator so brutally enforced remained in place for decades.