In addition to Janet Halley, HLS has appointed five new professors to the faculty, the largest addition of new faculty members during Robert Clark's deanship, which began in 1989. In a previously announced appointment, William Stuntz, a criminal law specialist from the University of Virginia School of Law, has received a lateral appointment to professorship; the other four are new appointments to assistant professorships.
The appointments took effect on July 1 and will increase the size of the permanent faculty to 80, an all-time high.
"Our six new appointments do more than reduce the ratio of students to faculty, though this is a very significant result in itself," said Alan Ray, assistant dean for Academic Affairs. "They also diversify our curricular and research portfolios in the established fields of criminal law, disability law, legal history, and voting rights by adding new methodological or subject-matter foci. At the same time, they strengthen our faculty in the important emerging or interdisciplinary legal domains of cyberlaw and sexuality and the law. And they represent absolutely the best junior and senior scholars in their respective fields. Although each, of course, was separately considered for appointment, the collective effect of their appointments on the Law School community has been extremely positive. Each has already begun to earn a reputation as a fine colleague and good citizen of the School."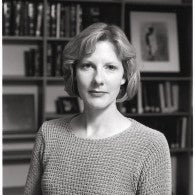 The new assistant professors are:
Voting rights law specialist Heather Gerken, an associate at Jenner & Block in Washington, D.C. Her practice has included election law, constitutional law, civil rights litigation, and telecommunications cases, including Adker v. HUD (class action on behalf of 10,000 African Americans seeking to desegregate Dade County's public housing system).

Cyberlaw specialist Jonathan Zittrain '95, cofounder and executive director of the Berkman Center for Internet and Society at Harvard Law School.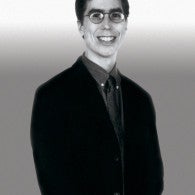 Legal historian Kenneth Mack '91, a specialist in the history of African American civil rights lawyers. He is a Ph.D. candidate in history at Princeton University. Mack's publications include "Law, Society, Identity and the Making of the Jim Crow South: Travel and Segregation on Tennessee Railroads, 1875–1905," 24 Law and Social Inquiry 377 (Spring 1999) and a case note on "Legality of Divestment Statutes," 103 Harvard Law Review 817 (1990).

Disability law specialist Samuel Bagenstos '93, who has worked as an attorney in the Appellate Section of the Civil Rights Division of the U.S. Department of Justice. While with the Justice Department, he focused on voting rights and disability rights but worked on a range of civil rights issues, including hate crimes, clinic access, employment discrimination, fair housing, race-conscious remedies, and the rights of institutionalized persons.
HLS also saw the departure of a member of its faculty, as cyberlaw specialist Lawrence Lessig accepted a job at Stanford Law School. Lessig, the Berkman Professor for Entrepreneurial Legal Studies, joined the faculty of HLS in 1997.