The graffiti started appearing in mid-February: "Aba Lavichè!" spray-painted in red or black on the walls surrounding the pretty gingerbread houses in my neighborhood, on abandoned buildings downtown and all along the main residential thoroughfare. Aba means "down with" in Haitian Creole—I'd seen it before, usually preceding the name of some senator or political figure alleged to be a dilè dwog (drug dealer) or volè (thief).
But who was Lavichè?
I asked our NGO's driver, Manès, who was accustomed to my obsession with graffiti in Port-au-Prince, as we bounced along downtown's potholed streets in the organization's wreck of a car. Manès is a news junkie, possessed with an exquisite command of the facts—or at least an overarching theory—and as my Creole had improved, he'd been my first stop for information and man-on-the-street spin. But Manès only laughed at me. "Lavichè pa moun, cheri," he said: Lavichè isn't a person. Suddenly I understood. Lavi chè was Creole for la vie chère—the high cost of living. I should have realized. Rising prices for gas, basic foodstuffs and school fees had been the talk since I'd arrived last August to work for a small NGO that does human-rights law.
In April, demonstrations brought hyperkinetic Port-au-Prince to a standstill. Protesters tried to storm the National Palace, threw rocks at cars, and ransacked gas stations, restaurants and, improbably, money-transfer agencies. At least six people died, including a U.N. peacekeeper. Many Port-au-Prince residents, even those struggling to cope with rising food prices, refused to participate; the demonstrations had neither the people power nor the disciplined nonviolence of previous mass movements, and some Haitian observers suggested that the protests had been orchestrated by elites trying to overthrow the government. (Indeed, Prime Minister Jacques-Édouard Alexis was forced to resign.) Still, even those who sat out the demonstrations sympathized, and the outpouring reflected what I'd been hearing from Haitians all year: They are being priced out of the market for survival.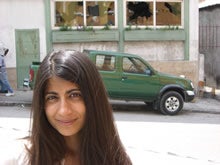 The protests pointed up a difficult question that our organization, like many human-rights law shops in poor countries, faces every day: Of what use is the law in advocating for the rights of the impoverished? It's not only that the judiciary here is dysfunctional—beset by corruption, incompetence, unconstitutional judicial appointments and a lack of resources. It's that, in general, the law offers little relief to the poor. To be sure, national and international legal systems can establish and protect civil and political rights—the rights to organize, to express beliefs, to vote, to participate in political life. But economic and social rights—like the rights to food, primary education and health—remain the neglected stepchildren of the human rights movement. Much international jurisprudence tells us these rights are not justiciable, and the very phrase "economic and social rights" raises hackles (and heckles) even in some quarters of the international human-rights community.
In part, that's because courts are reluctant to weigh in on policy matters. But it's also because legal systems were designed by the powerful to protect themselves and their own. Redistributive aims are not a priority.
To be sure, Haitians cherish their civil and political rights. Theirs is the only nation born of a successful slave revolt, the world's first black republic and the Western Hemisphere's second independent state. Inheritors of that legacy cast out the brutal 29-year-long dictatorship of the Duvaliers in 1986. From 2004 to 2006, they fought in courts, in the media and through organizing against an unelected interim government that illegally imprisoned and killed Haitians affiliated with Lavalas, the party of the ousted president, Jean-Bertrand Aristide. And many Haitians are well-versed in the due process violations wrought on our clients—in particular, two Lavalas leaders who were imprisoned on trumped-up charges during the interim regime. They're out of jail now, but the charges against them are still in force, functioning as a kind of warning not to return to politics.
But as hard as Haitians fight for their political and civil rights, the daily struggle is for survival. The protests amply demonstrated that. Our organization is working to reframe education and health as rights issues—matters of justice, not handouts or luck—and, we hope, to convince a court to judicialize them. Our plans sometimes seem quixotic, and in my most skeptical moments, I suspect that my most meaningful work against "Lavi chè" is paying a decent salary to the woman who cleans my apartment. Still, I am certain it is worth trying.