With a nod to its historic past and a look ahead to its future, Harvard Law School has formally launched the Campaign for the Third Century, which seeks to raise $305 million in support of students and faculty, clinical education, new and innovative research, and the continued enhancement of the Law School campus. The Campaign, which will coincide with the Law School's upcoming Bicentennial in 2017, is part of Harvard University's $6.5 billion campaign, which will run until 2018.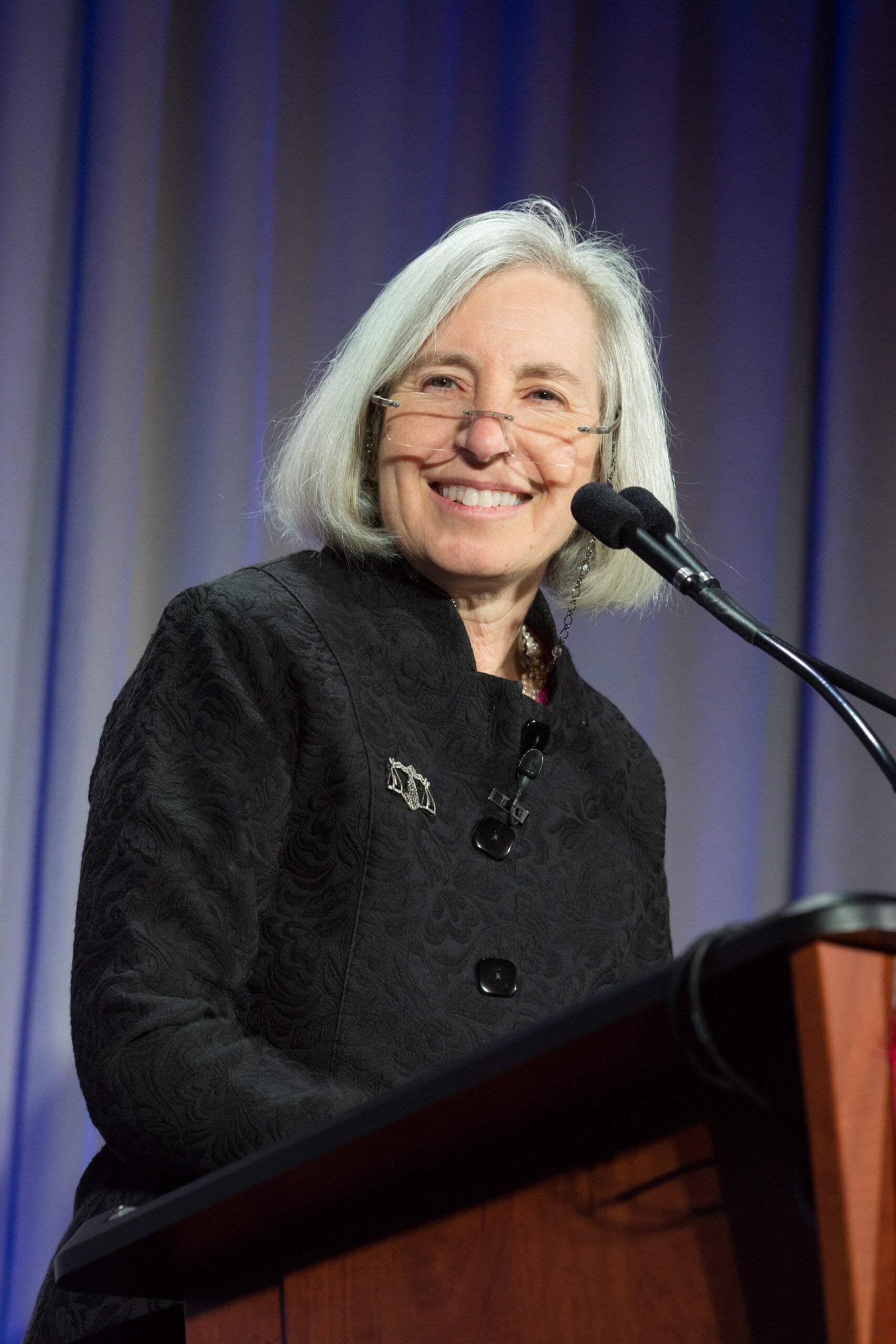 On Friday, October 23, as more than 600 alumni and guests gathered on campus for the Law School's Fall Reunion Weekend, they joined Harvard President Drew Gilpin Faust, Dean Martha Minow, donors, faculty members, and other distinguished guests at a Gala Celebration to mark the official launch of the Campaign.
"We need the Law School and the extraordinary leaders it creates," said Faust. "We need the clarity it brings to confusing and divisive times. We need its capacity to civilize, and lawyers wise in their calling. Tonight, we launch the Campaign for Harvard Law School because we know what it can do. We know what it must do, for a new generation. Never has the challenge felt more urgent."
Minow reminded Campaign guests that Harvard Law School — a "start-up" in 1817 — has a long tradition of innovation, memorable teaching, public service, outstanding scholarship, and the recruitment of exceptional students, but must always continue to ask hard questions.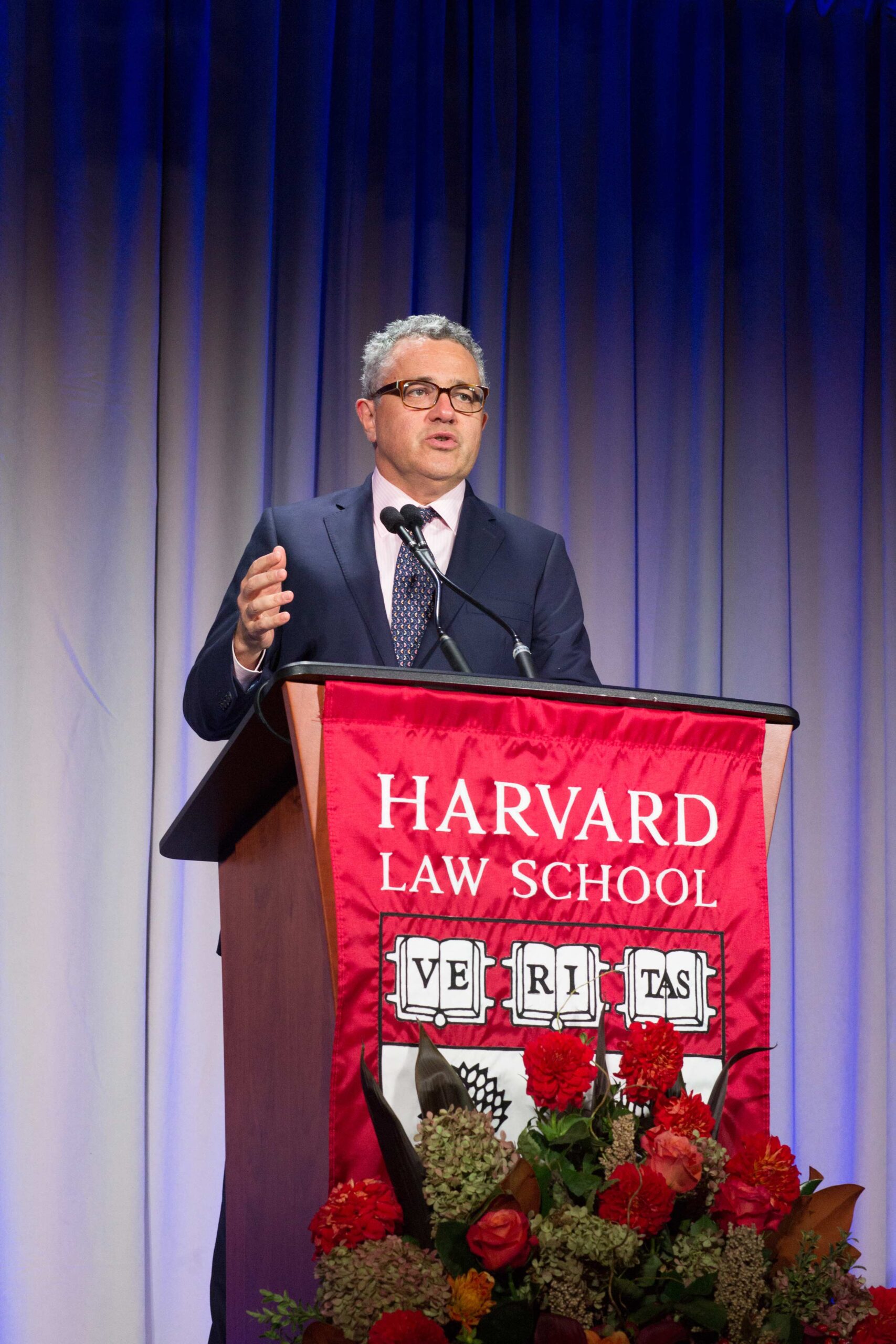 Lawyers "find ways to accommodate competing interests and to resolve conflicts," Minow said. "We repair the boat of the law at sea, and even find ways to design a new ship while already on the voyage. That agility of mind and enterprising spirit inform the legal education we offer here," she noted. "We recruit, educate and guide the next generation of leaders — for this country and for the world. Harvard Law School will play a vital role in changing how we teach, learn, and lead, imagining and realizing solutions to the hardest problems. With your help, Harvard Law School is ready."
The Campaign will enable the Law School to expand student financial aid (80 percent of HLS students receive assistance) and support for graduates working in the public sector. It will provide even greater opportunities for clinical education, including new clinical professorships. It will also enhance efforts to recruit and support professors of practice with highly valued experience as practitioners, and tenured professors in a broad range of fields. Additional priorities include more support for the Law School's innovative research programs, and continuing enhancements to the campus and the student experience.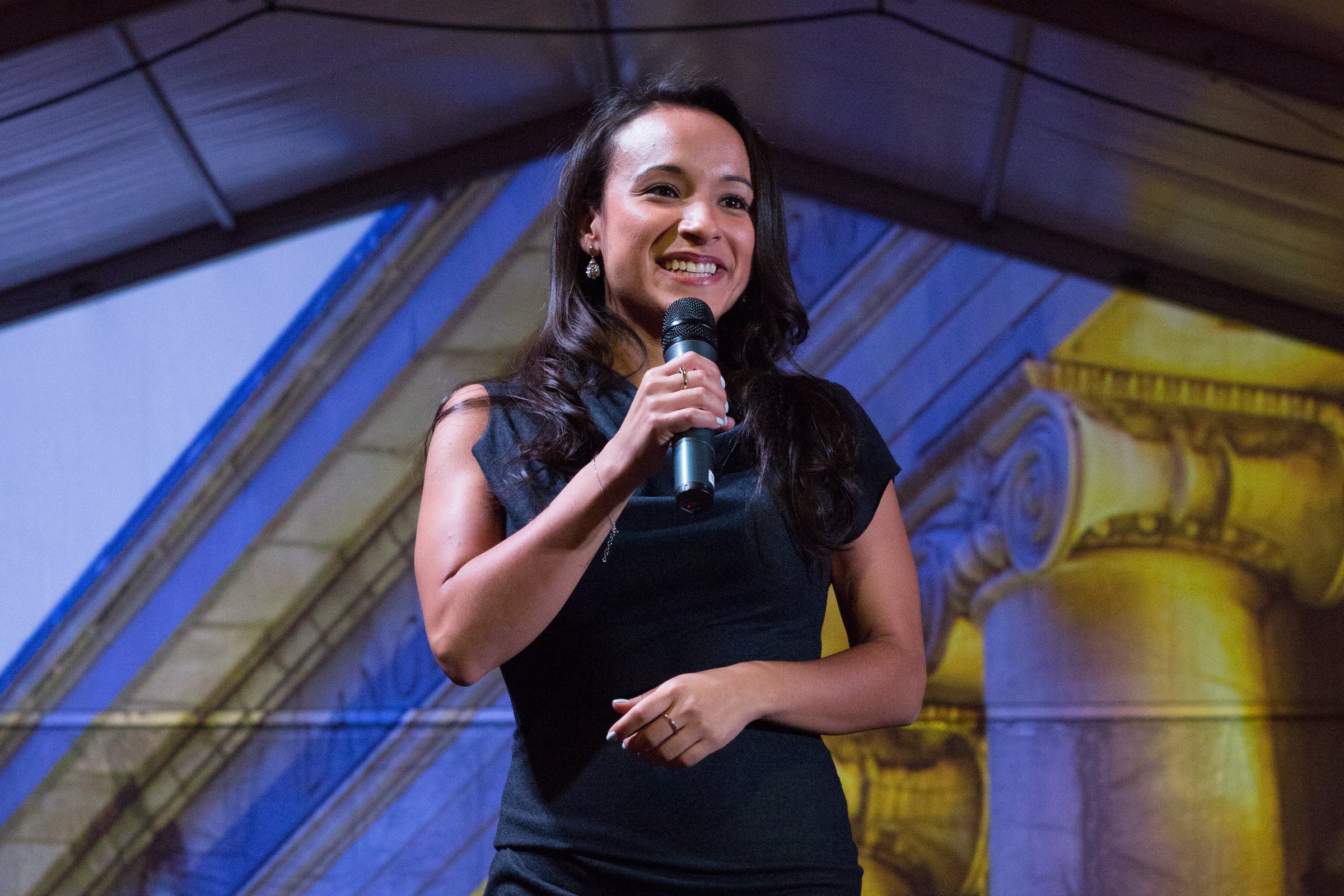 During the program, author and award-winning legal analyst Jeffrey Toobin '86 introduced members of the HLS community who spoke about the Harvard Law School experience past, present and future. Bianca Tylek '16, a current student, shared the deeply moving story of her path to the Law School, where she has been able to explore her passionate interest in corrections reform, and expressed her gratitude for the guidance she received from a dedicated advisor and the scholarship funds that made it possible for her to study at HLS. Next, Professor Jonathan Zittrain '95, whose love for all things digital "clicked" during his days as a law student, discussed how these interests have deepened in his teaching and his work with the Berkman Center for Internet & Society and the Law School Library.
John Jay Osborn, Jr. '70 and his daughter Meredith Osborn '06 captivated Campaign guests as they reflected on three very different Harvard Law Schools — his, hers, and the fictional one dominated by Professor Charles Kingsfield in Mr. Osborn's iconic novel, The Paper Chase. In the late 1960s, with student strikes and sit-ins, "the University as a whole was in turmoil," John Osborn recalled. "The students in the Law School began, for the first time, to ask some basic questions. In doing that, we started an evolution that led from my law school to yours." He shared fond memories of professors who influenced his own law teaching, and others who introduced new kinds of teaching for the generation that followed. Then Meredith asked her father why he set The Paper Chase, which is essentially a love story, at Harvard Law School. "Think about it! It's a romantic place," he insisted. "The Treasure Room! The Red Set! The first light snowfall on the lawn in front of Langdell, at twilight. And those tall windows set between those columns and the light shining out on that snow. Harvard Law School is full of romance!"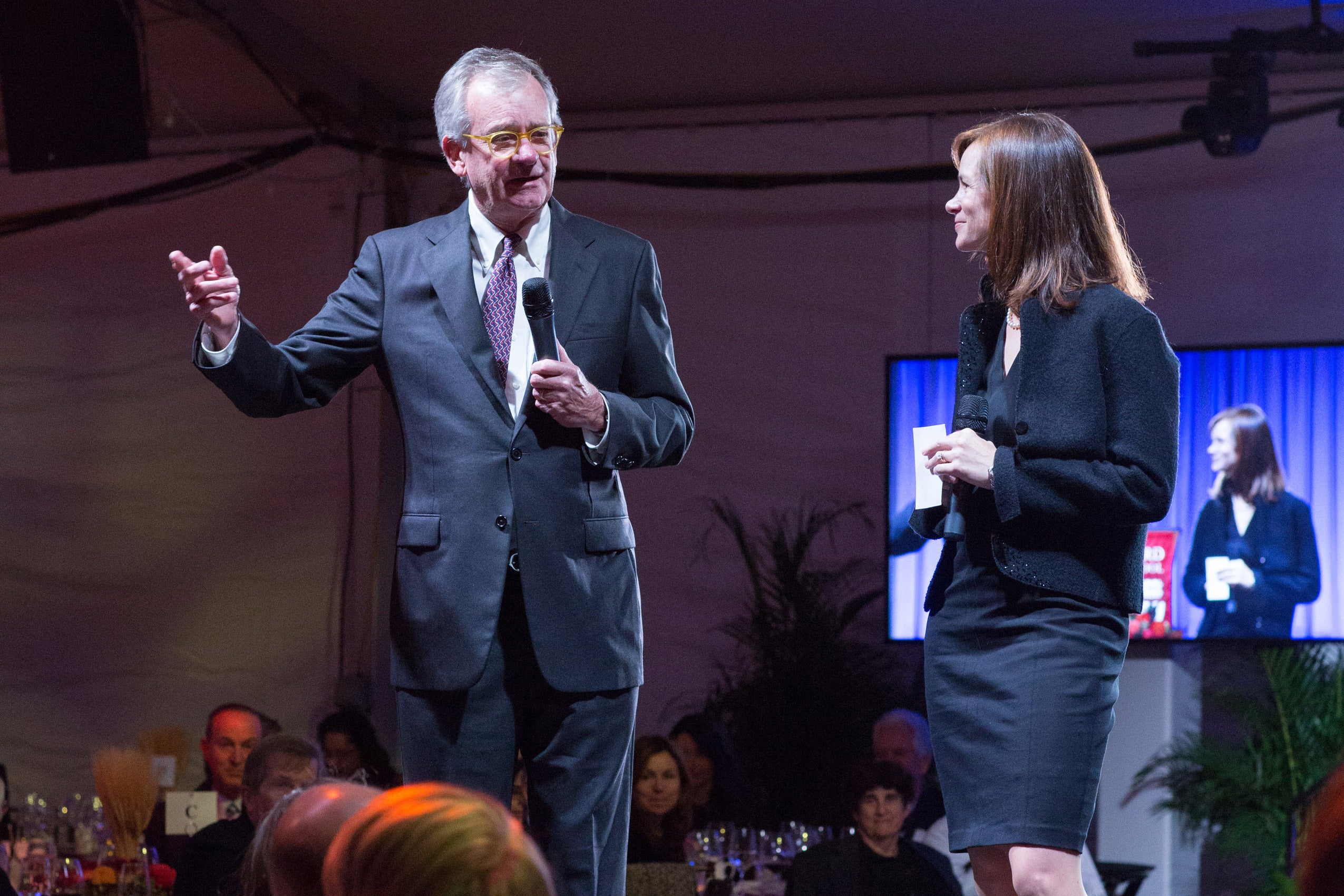 Meredith Osborn, currently an Assistant U.S. Attorney in San Francisco, noted that her own experiences, three decades later, were equally exciting, with a strong law firm job market and inspiring teachers who became great friends. "For students who came with a mission to change the world, it was pretty exciting too," she added. "HLS gave us the tools to start making change while we were at the Law School, and after law school we felt that we had the support to actually begin to live our ideals."
The evolution that John Osborn described is ongoing. The student experience of today is marked by collaboration among students and also between students and faculty, and emphasizes team-based problem-solving, innovation, and hands-on clinical work. Today, faculty and students work together in myriad ways – for example, teaching copyright in an online course for the world, or devising practical solutions to social problems through a new course on systemic justice, or helping local families avoid foreclosure and eviction from their homes.
Said James A. Attwood, Jr. JD/MBA '84, who serves with Morgan Chu '76 and Adebayo Ogunlesi JD/MBA '79 as a co-chair of the Campaign: "Your response during the silent phase of this Campaign has been tremendous. Our goal for the Campaign for the Third Century is $305 million. To date, through your generosity and engagement, we have raised $241 million dollars, or 79% of our goal." Attwood also reminded alumni of the ongoing importance of the HLS Annual Fund and other unrestricted giving, noting that these gifts provide Dean Minow with flexibility to meet pressing needs and seize new opportunities.
Minow offered special thanks to a number of key donors whose support enabled the Campaign to get off to a flying start: Jim Attwood and Leslie Williams '84; Lloyd Blankfein '78 and Laura Blankfein; Morgan Chu and Helen Chu; William T. Coleman, Jr. '43 and Lovida Coleman; Dan A. Emmett '64; Steven Klinsky '81 and Maureen Klinsky; and Sumner Redstone '47.
The Dean then announced that Michael R. Klein LL.M. '67 had made the largest gift to this new Campaign to date: $15 million to support the Berkman Center for Internet & Society. "This gift ensures that Harvard Law School will remain at the forefront of problem-solving as we confront and take advantage of the global and digital future," Minow said. The Center will be known as the Berkman-Klein Center for Internet & Society.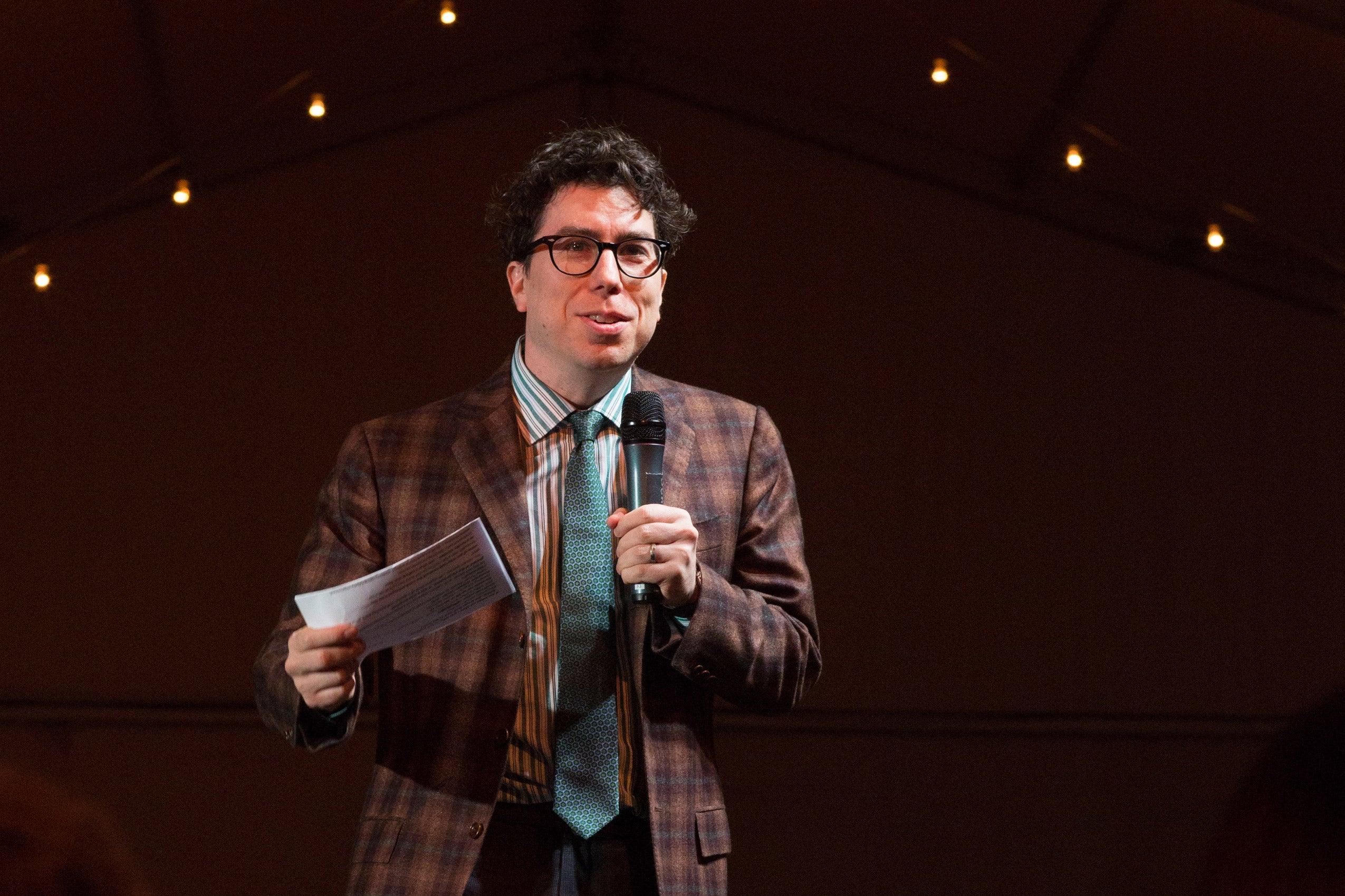 Earlier in the day, five HLS faculty members shared their innovative research at "HLS Thinks Big," a panel discussion moderated by Minow. The panelists included Randall L. Kennedy, Michael R. Klein Professor of Law, on "From Protest to Law: Triumphs and Defeats of the Civil Rights Revolution"; Mark J. Roe '75, David Berg Professor of Law, on "Short-termism in Financial Markets: How Real, How Serious?"; Annette Gordon-Reed '84, Charles Warren Professor of American Legal History, Carol K. Pforzheimer Professor at the Radcliffe Institute for Advanced Study, and Professor of History, Faculty of Arts & Sciences, on "Defending Black Citizenship"; Susan Crawford, John A. Reilly Clinical Professor of Law, on "Large as Life" (musings on the post-fiber digital world); and I. Glenn Cohen '03, Professor of Law and Faculty Director of the Petrie-Flom Center for Health Law Policy, Biotechnology & Bioethics, on "Health Law and Medical Ethics in a Globalized World."