A few weeks ago, Harvard Law faculty and staff shared some of their favorite places to explore in Cambridge and Boston. Now, with a busy fall semester in full swing, HLS students might prefer to find a spot to read, study, relax – even stargaze – a little closer to home. Here, a few additional members of HLS' faculty and staff tell Harvard Law Today about their most-loved spots around Harvard's campus – the secret nooks and crannies that make learning here so magical.
---
Susannah Barton Tobin '04, Ezra Ripley Thayer Senior Lecturer on Law
I especially love the Bradstreet Gate in Harvard Yard (directly across from the Science Center). It's dedicated to Anne Dudley Bradstreet, the first published poet of the American colonies, and commemorates the anniversary of women students first living in the Yard.

---
My favorite place is a new one — all the outdoor seating outside Langdell and Wasserstein halls! It is such a delight to walk through there on my way to class or lunch and bump into tons of my students, both current and former.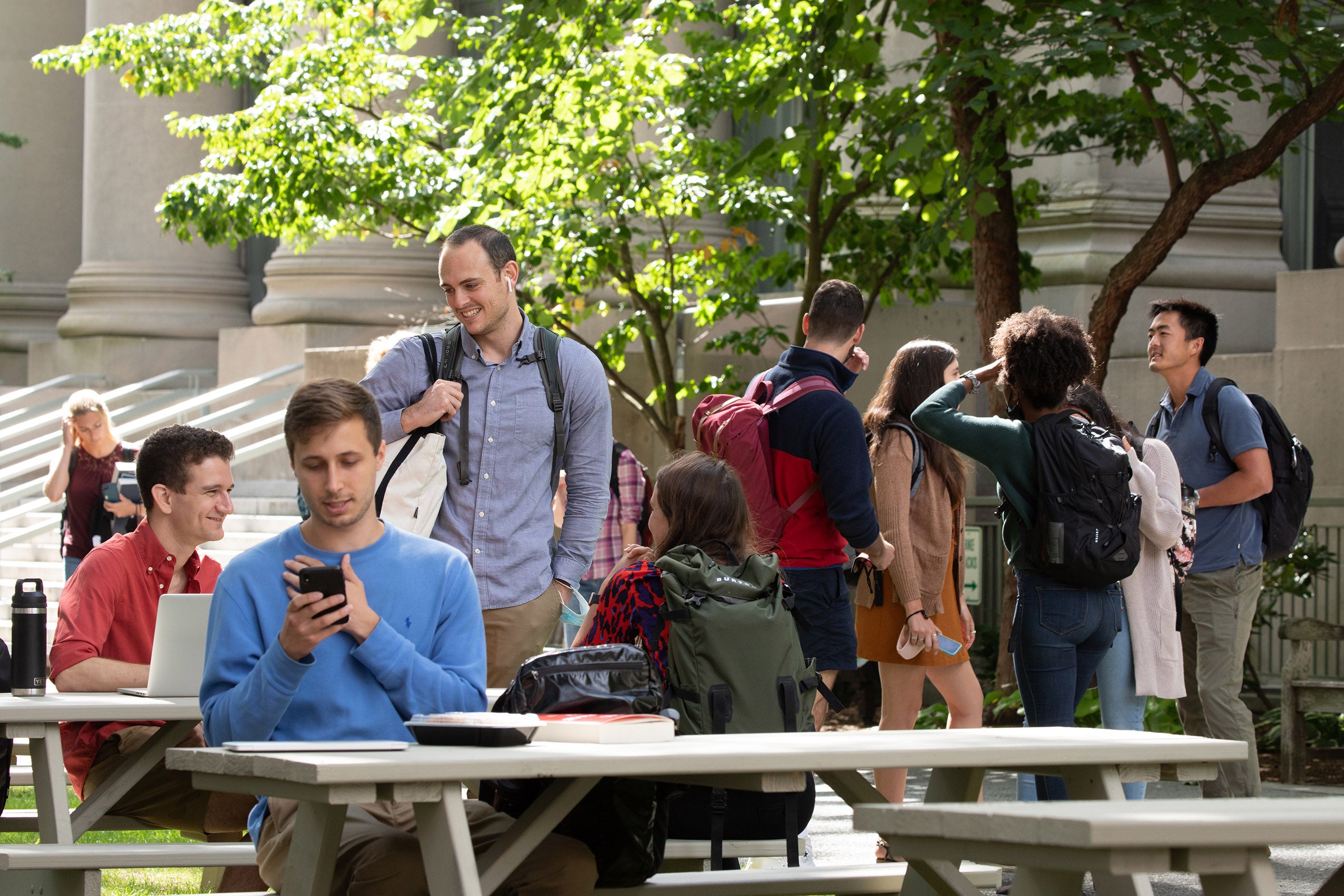 ---
Cassie Filios, communications and project administrator, Office of Career Services
I love to wander around campus and learn about Harvard history through our buildings. A few favorite buildings include the Gropius Complex, the Carpenter Center, and particularly, the Harvard Art Museums. The museum renovation is an impressive blending of old and new that brings Harvard's art collection under one roof. Check out the courtyard and notice how the structure lines are continuous from old to new.

---
Edgar Filho, program administrator for student affairs, Dean of Students Office
I love the Harvard Museum of Natural History with the famous glass flowers, dinosaurs, meteorites, and also access to the Peabody Museum as well.
I was also very impressed with the history behind the Widener Library and the underground levels to visit it. You certainly can get lost there if you don't have a map. It is fascinating.
The walk from the Quincy Courtyard to the John W. Weeks Footbridge is a nice one!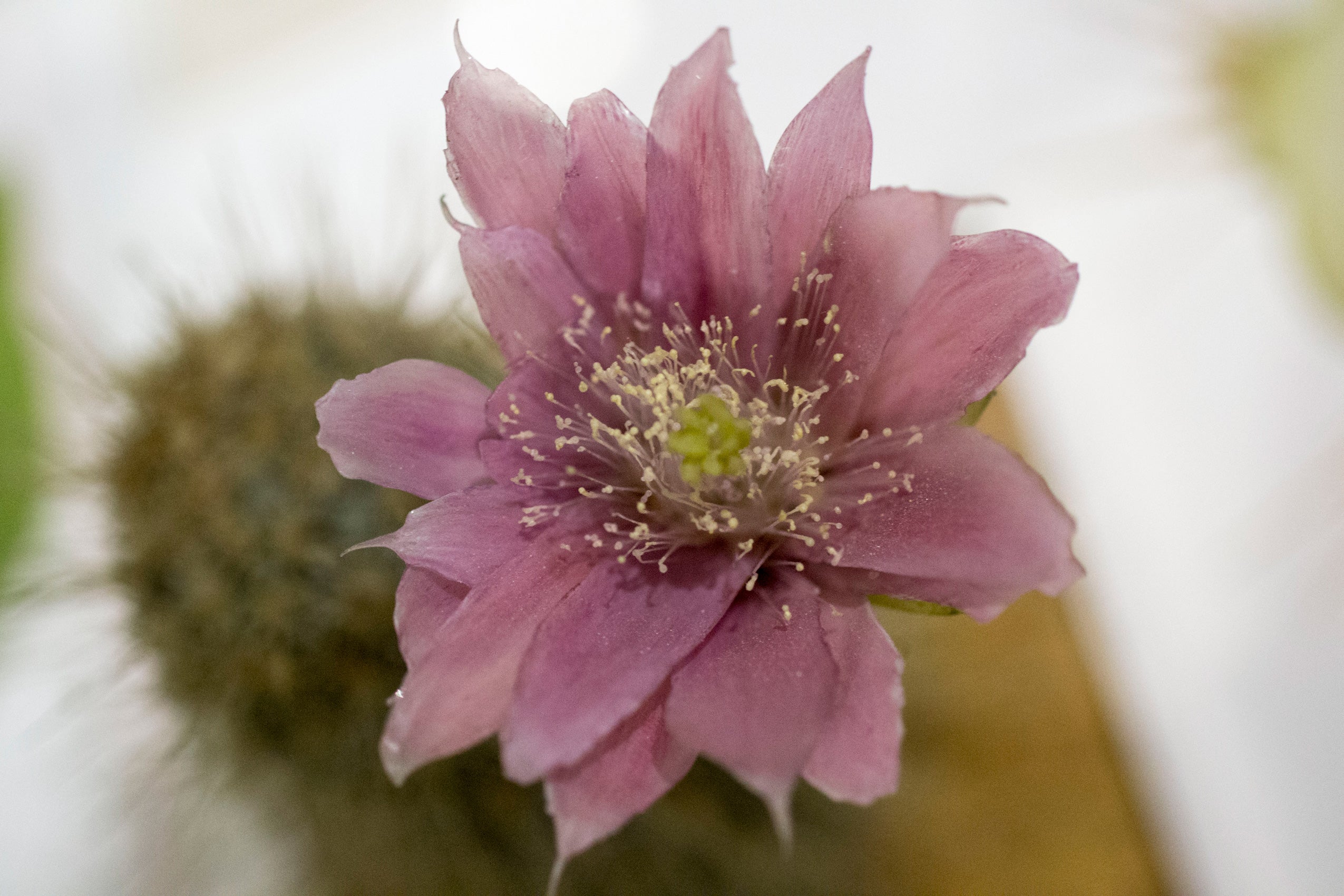 ---
Annette Gordon-Reed '84, Carl M. Loeb University Professor
The Harvard University music department has practice rooms with pianos that I like to use during the week.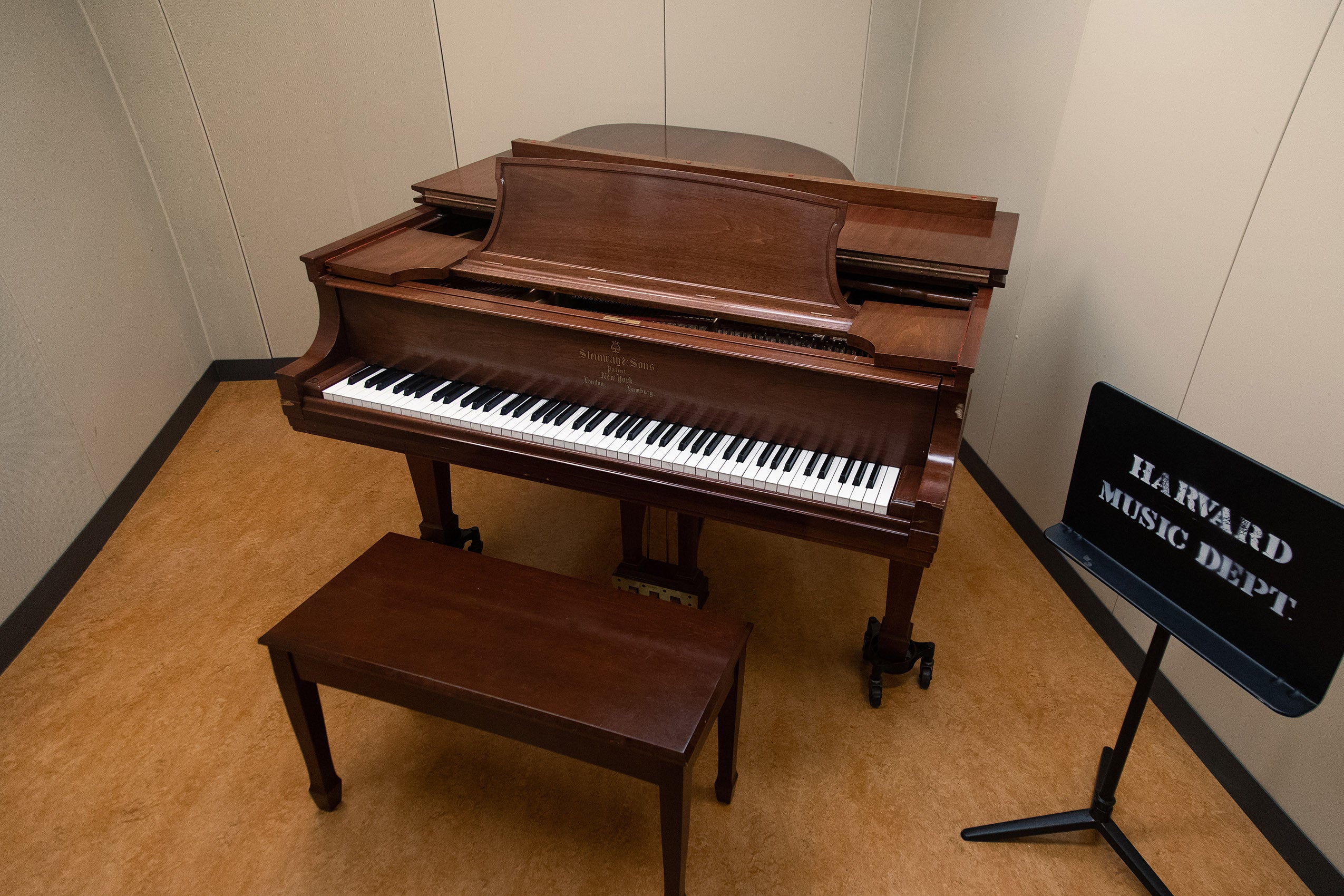 ---
Kristi Jobson '12, assistant dean for admissions
The fireplace tucked away in the Hark Café. It's a great place for an intimate conversation and right near the Hark piano. Hopefully one of your fellow students will play.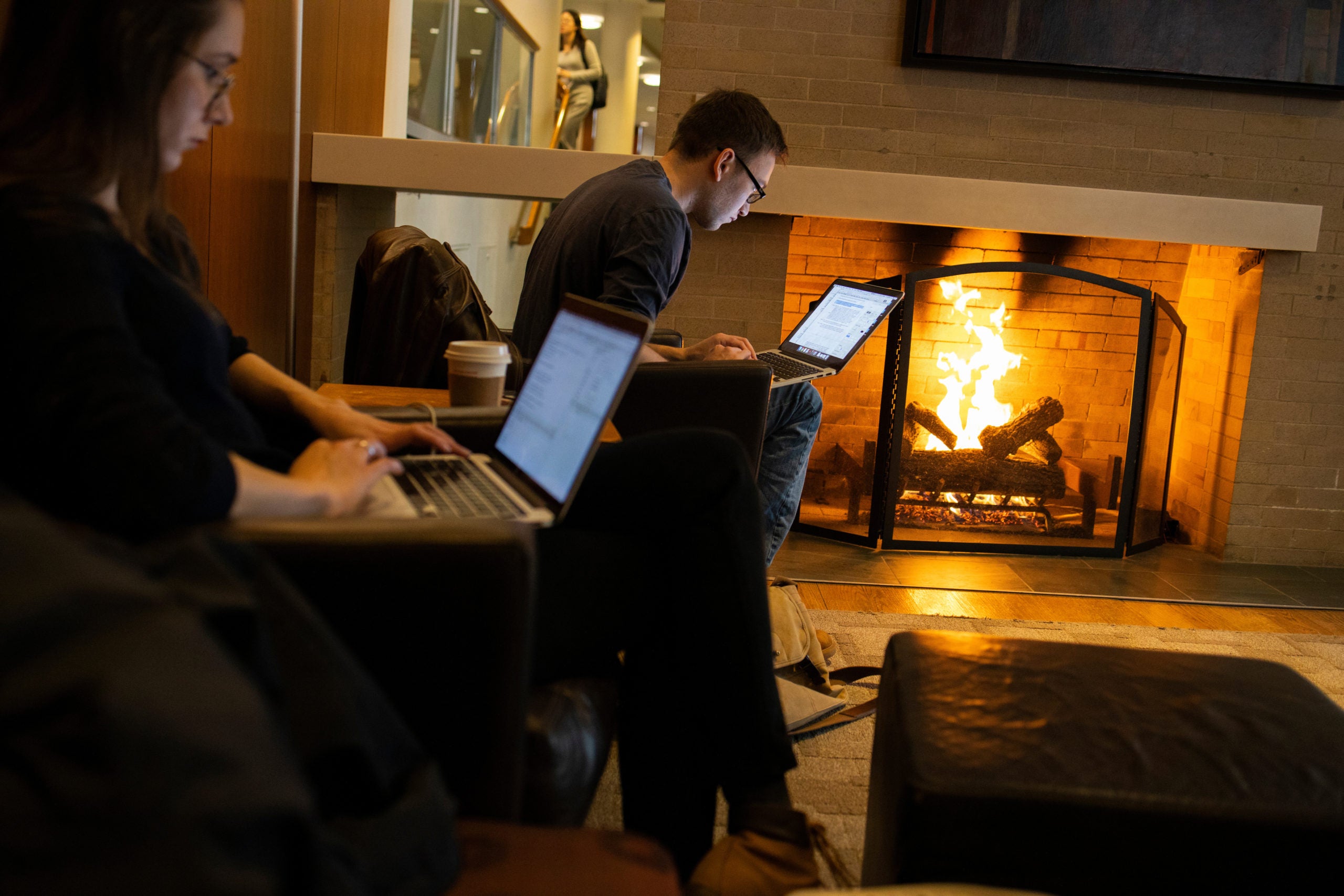 ---
Caroline McCallum, registration and exams administrator, Office of the Registrar
I think my favorite is Cambridge Common. It's a lovely area to walk, during any season, or to find a seat and read or just try and not look at a screen for five minutes. With that said, it's also a lovely place to sit and look at your phone, which is often what I end up doing.

---
Nefyn Meissner, associate director of J.D. admissions
Aside from the bustle of the WCC Pub at HLS or the tourist-filled paths of the Yard, my favorite place on campus is the pop-up farmer's market on the Science Center Plaza. It's a neat, if intermittent, melding of the University and Cambridge-area communities. The tamales and fresh-cut flowers add a lot to the experience, too.
---
Intisar A. Rabb, professor of law and director, Program in Islamic Law
One of the places that is off the beaten track but well worth visiting, especially if you can get the lunar timing right, is the Harvard Observatory (part of the Harvard Center for Astrophysics). From the rooftop of this building, you can see the constellations as if they're close enough to touch, catch the splendor of the full moon, and witness other secrets of the universe as they are gradually revealed through scientific discovery (and regular night-time events to observe and discuss them). Their mission, a "continued pursuit to reveal the unknown in our Universe," helps keep things in perspective as we contemplate the moral universe and justice through law.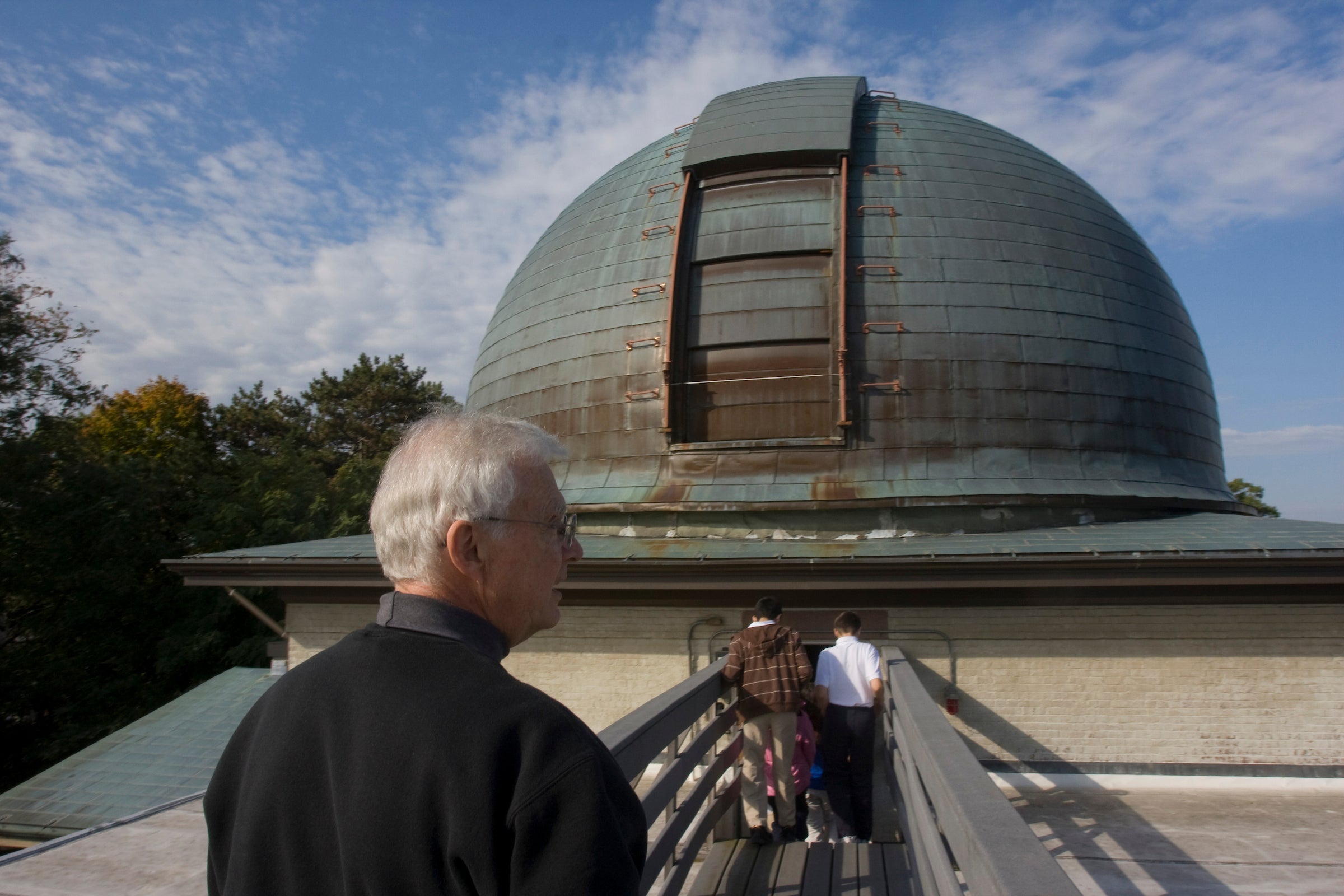 ---
Lesley Schoenfeld, public services and visual collections administrator, Historical and Special Collections, Harvard Law Library
A great Harvard resource that everyone should know about is the David S. Rosenthal Center for Wellness and Health Promotion. I have been getting massages there for years and it has done so much for my work/life balance. You can schedule a 20-minute chair massage, as well as longer table massage sessions.