Forty years ago, the position of general counsel—even within U.S. companies—was not a particularly important one, notes HLS Professor David Wilkins '80, director of the Program on the Legal Profession, which works to bridge the gap between the academy and the world of practice. But beginning in the 1970s, and accelerating into the '80s and '90s, the GC role changed dramatically, "so that it has become, in my view, the most important position in the legal profession, particularly in the corporate legal world," Wilkins says.
Until recently, that model remained uniquely American. Even in the 1990s, according to Wilkins, "in Europe or the U.K., you did not find the same caliber of people becoming GC, and they didn't have the same level of control over the company's legal expenditures, and they certainly weren't considered a key part of the management team."
The American paradigm has now gone global. Over roughly the past decade, British and other European companies have hired sophisticated lawyers who have taken a leading role. "They are becoming, like American GC, key drivers of change in the profession, pushing for everything from new kinds of billing arrangements to diversity and public service, serving on key committees in the corporate structure, and becoming leaders in the bar," Wilkins says.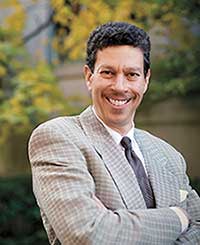 And now, as part of PLP's Globalization, Lawyers, and Emerging Economies project, Wilkins is leading a team investigating the changing role of general counsel in China, Brazil, India and other emerging economies. Thus far, they have interviewed more than 100 general counsel in these countries, and are sending out a major survey to others, examining six markers they consider hallmarks of the GC model in the U.S.
"Our preliminary conclusion is there is definitely a movement in the [U.S.] direction that's happening in the emerging economies of the world," Wilkins says, although he predicts significant differences between the role of GC in the U.S. and their role in other jurisdictions, even the U.K. and elsewhere in Europe. For example, in many areas of the world, many large companies are controlled by families; in others, there is a much larger number of state-owned or -influenced enterprises, which may affect the GC role.
"But there's no doubt GC are increasingly important in these [emerging economies]," Wilkins says, "in part because U.S. and Western companies which have operations there are bringing their model of the GC with them."