In January 2010, Martha Minow, then the new dean of Harvard Law School, taught a seminar examining the Office of the Prosecutor of the International Criminal Court. Bolstering that effort was her co-teacher, Alex Whiting, who later that year would begin a three-year tenure at the ICC, managing first investigations and then prosecutions for the office. The other co-teacher was the ICC's first chief prosecutor, Luis Moreno-Ocampo.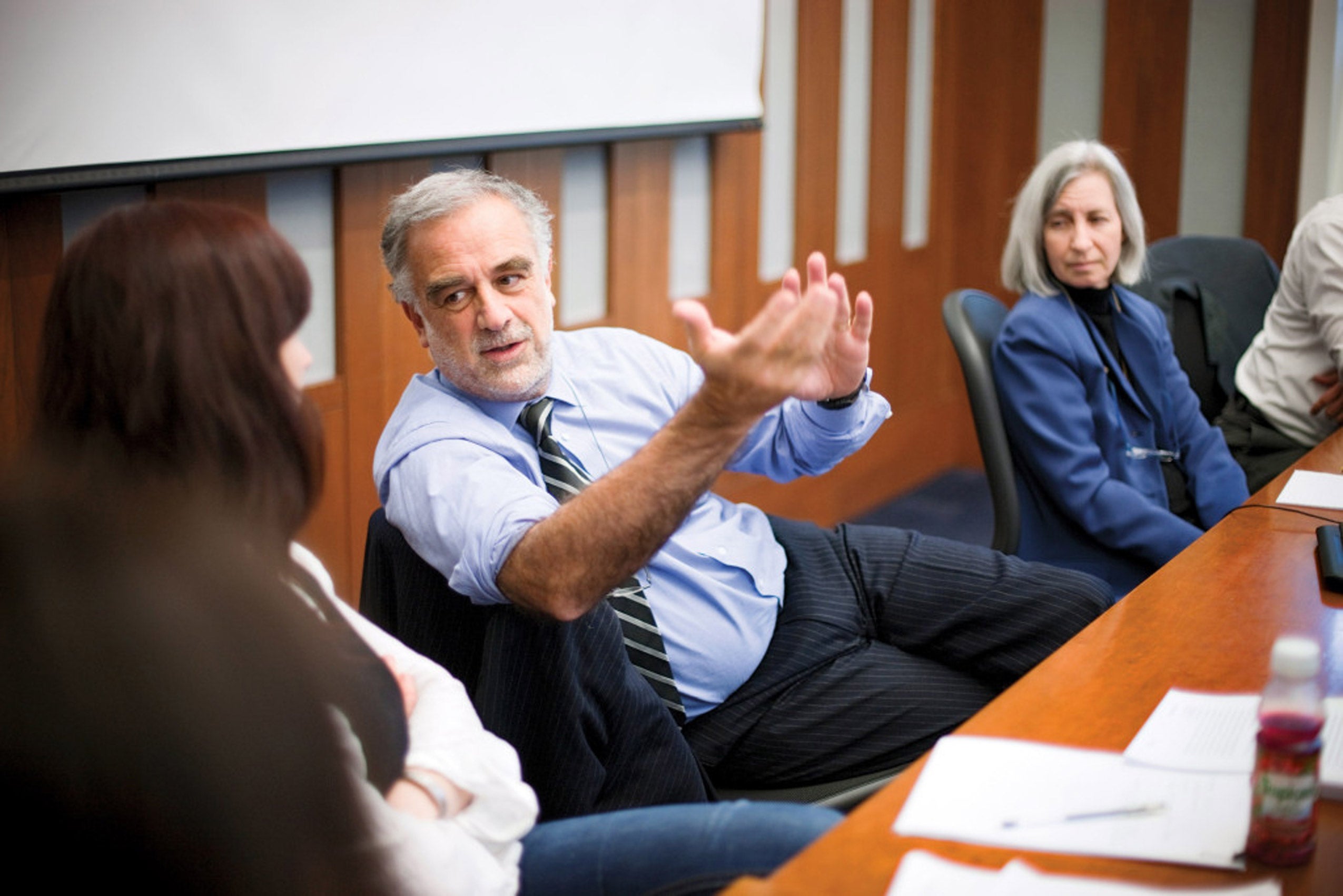 The seminar kicked off a sustained effort to understand the challenges and opportunities a prosecutor faces in the international justice arena. It offered the prosecutor a "lab" to examine and assess the role and operations of the brand-new office at the brand-new international court. Moreno-Ocampo shared draft and published policies for the office, for analysis by students and by a range of HLS professors, as well as others directly involved in the international legal process. To further advance that work, Minow and Whiting, a professor of practice at HLS, along with C. Cora True-Frost LL.M. '06, an associate professor at Syracuse University College of Law who worked for the U.N., have edited and contributed to a new book, "The First Global Prosecutor: Promise and Constraints."
Featuring a prologue by Moreno-Ocampo, the book offers the perspectives of academics and practitioners in the field on the limitations and potential of the first permanent office for global prosecution of war crimes and crimes against humanity. Whiting, who also previously served as senior trial attorney at the International Criminal Tribunal for the former Yugoslavia, considers investigations at the ICC and ways the prosecution could bring "stronger, better-supported cases," such as an increased focus on witness security measures. True-Frost explores the relationship between the prosecutor and the U.N. Security Council. Minow writes about the possible role for the ICC prosecutor to help member states adopt and evaluate efforts to enhance education about conflict prevention and resolution. Other chapters are written by experts on war crimes, international tribunals, criminal justice reform and international law. Writing together, the editors praise Moreno-Ocampo for finding ways to turn institutional constraints—such as no power to subpoena evidence or make arrests—into collaborations with member states, but also caution that he and his successor, Fatou Bensouda, face ongoing questions about whether the Office of the Prosecutor—and the ICC itself—will become marginalized or instead truly advance protection for people all over the world.