HLS library exhibit highlights the papers of Professor Paul Freund, 1908-1992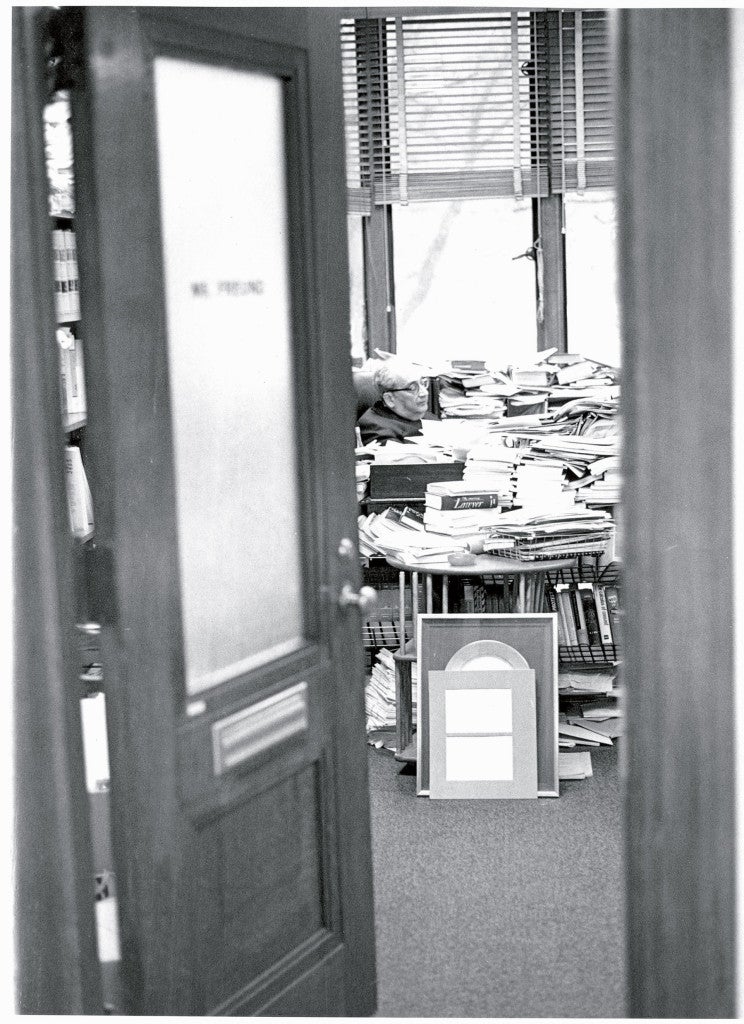 Paper abounded in Professor Paul Freund's office; the stacks left only a narrow path to his desk. Those who strayed from the route left footprints on the papers that had spilled to the floor.
The stacks grew over the course of his 37 years at HLS. A leading authority on constitutional law and the Supreme Court, Freund '31 S.J.D. '32 began teaching at the law school in 1939. Earlier, as a government lawyer, he worked on New Deal cases being brought before the Supreme Court by the Roosevelt administration. Over the course of his long career, his interests ventured beyond constitutional law and included such topics as medical ethics and Electoral College reform.
Selected materials (including a few items with footprints) from the 249-box Paul A. Freund Papers collection were recently highlighted in the HLS library exhibit "Balancing the Truth: Paul Freund, 1908-1992."
"The law and the nation have been most fortunate to have Paul Freund as a thinker and as a poet of the law," said Professor Laurence Tribe '66 at the opening of the exhibit, noting his former teacher and colleague's "gentle erudite wisdom and his wise and genuine erudition."