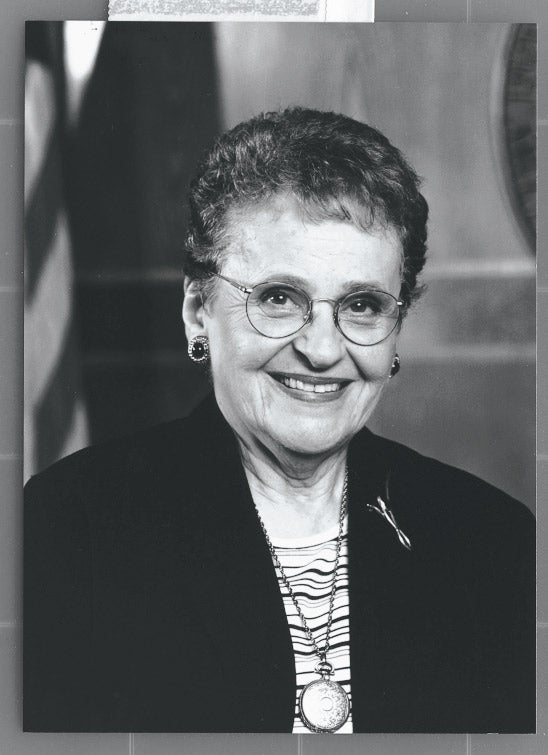 Frederica Brenneman '53, a member of the first Harvard Law School class to include women, went on to a long career in the Connecticut judiciary focused on child welfare. She was the inspiration for the television show "Judging Amy." Brenneman died March 15, 2021.
In 1967, Brenneman was appointed to Connecticut's Juvenile Court, becoming only the second female judge in the state's history. At the time, she and her husband, Russell L. Brenneman Jr. '53, had three young children. "I didn't know anything about court work or juveniles except my own," she said in a Harvard Law Today video. "But it turned out to be a perfect fit."
Over the course of her long career (which included serving as a judge on the state's Superior Court), she specialized in abuse and neglect cases, pushed for stronger legal protections for children, shaped clear statewide protocols and case law, trained innumerable judges, and educated caseworkers, attorneys, and parents on court procedure. She also educated the public. She served as adviser on "Judging Amy" from 1999 to 2005, the television drama she co-created with her daughter, Amy Brenneman, who played the title role.
Read Frederica Brenneman's obituary in the Hartford Courant.