Every summer, the Chayes International Public Service Fellowships provide a group of HLS students with the opportunity to spend eight weeks working with governmental or non-governmental organizations concerned with issues of an international scope or relevant to countries in transition. In keeping with the Fellowship's mandate, almost all of their placements take place abroad.
Inevitably, the coronavirus pandemic has led to many changes. In addition to adjusting to remote learning and settling into new living situations, the 2020 Chayes Fellows have all found it necessary to re-examine their summer plans, consider alternatives, and find ways to still engage in substantive legal work with an international focus.
This summer, 24 Chayes Fellows will undertake placements with organizations in a dozen countries. A few of them could be on-site, while almost all will work remotely; for some, their projects will proceed almost as planned, while others will undertake very different ones. As the Fellows begin their work over the next few weeks, the opportunities they have created seem as promising as ever.
Chetna Beriwala '22, who is from India, has been sheltering in Cambridge; she will spend the summer at Greater Boston Legal Services, providing direct client services to asylum seekers and participating in advocacy efforts. Krupa Patel, a J.D./Ph.D. candidate, is at home in Chicago; she will work remotely with Rights Watch (UK), an NGO based in London (soon to be renamed Rights and Security International) that focuses on ensuring that national security measures taken by states are compliant with international and human rights law. (Their comments have been edited for length and clarity.)
---
Before the pandemic took hold, what were your plans and goals for this summer?
Chetna Beriwala: I initially applied to the Chayes program because I wanted to try something new. I have had a lot of experience working with refugees and asylum seekers, so this time I wanted to do something related to international development.
Krupa Patel: I had already received an offer to work at Rights Watch. I wanted to focus on human rights, at a small NGO, where I could work closely with my supervisor. I had read a positive evaluation of this placement by Hayley Evans '19 [at Rights Watch as a 2017 Chayes Fellow, and now a legal and policy officer there].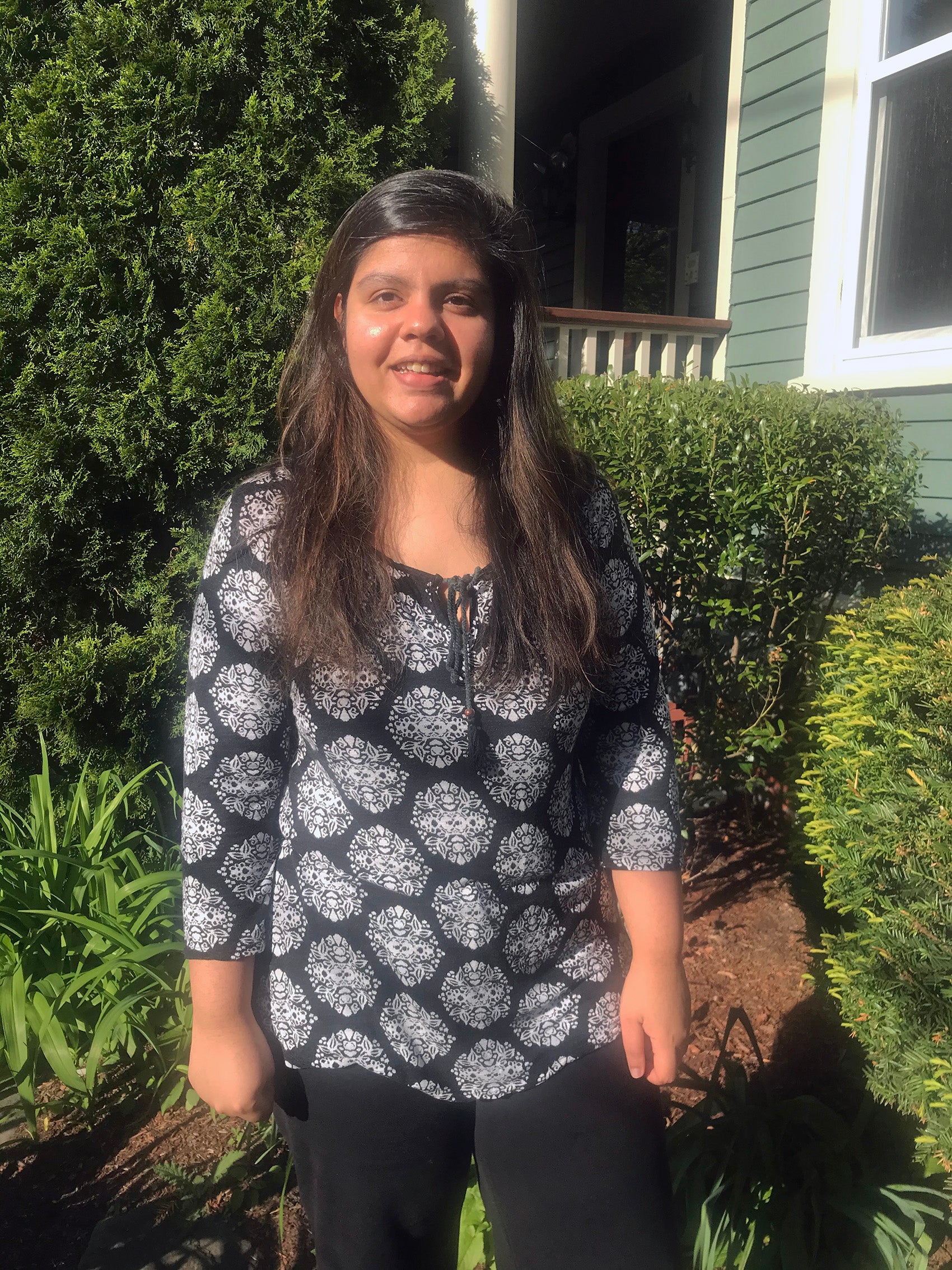 How did you regroup?
Beriwala: I was already broadening my search to include organizations in South America, in case I could still travel there. I was happy to go where the work was — but it became increasingly clear that I wasn't going to be able to go overseas.
In this placement, I can do some policy and advocacy work while using my skills to help clients. This work is especially important in the wake of the COVID-19 outbreak. At first, GBLS was really hoping that I could be there in person, but they were open to the possibility of my working remotely. They were already doing this with students in HLS clinics, so it wasn't a totally new idea.
What we've focused on is making the work I'm going to do more international. For example, their lawyers often need to understand how international asylum laws affect domestic law; also, when they are preparing briefs, they're often researching country conditions for where the asylum seeker comes from, to show a credible fear of persecution. So I hope to help them with this kind of research and writing, along with identifying future sources of information in the form of NGOs and local actors.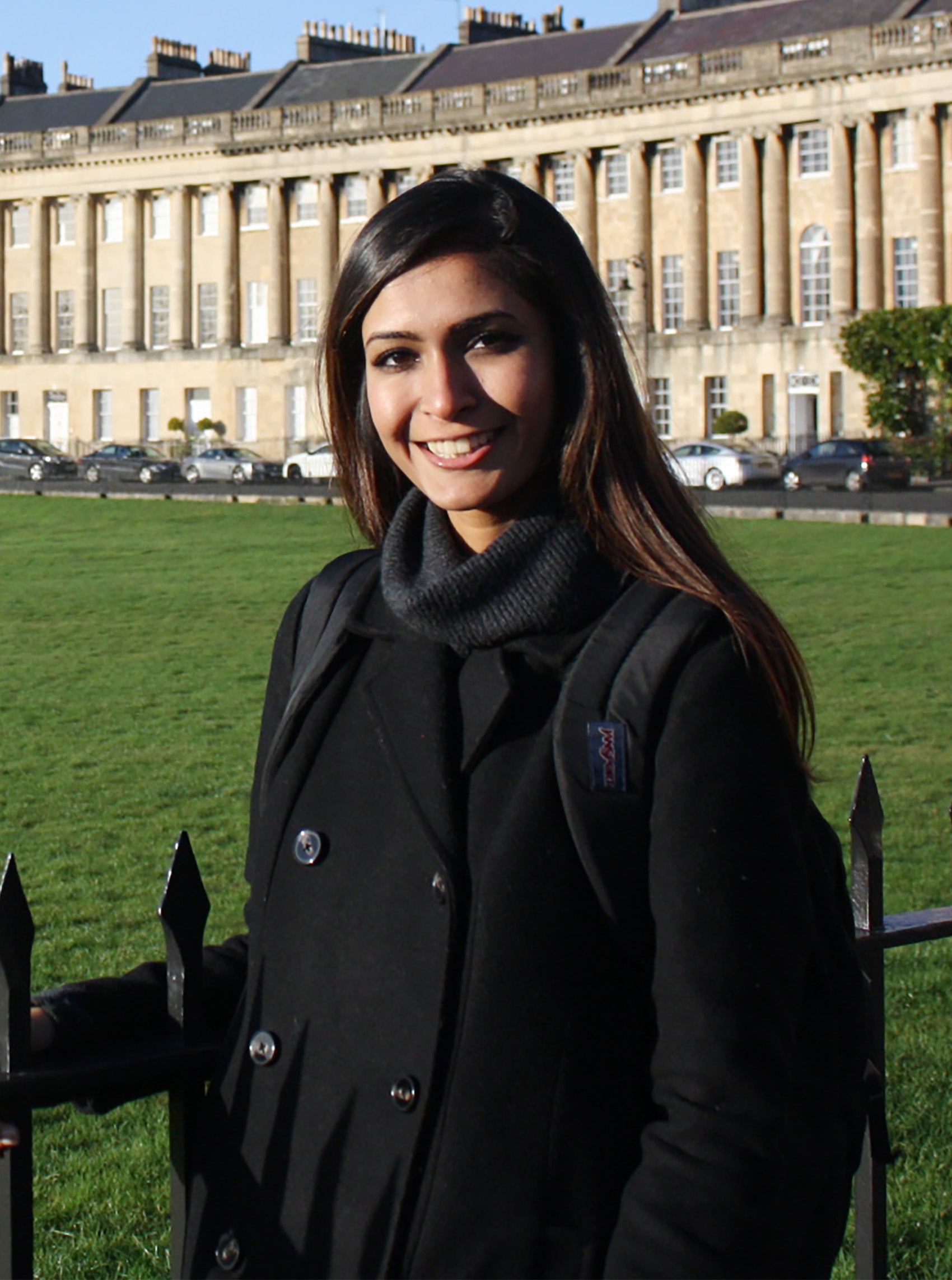 Patel: Hayley assured me that I would be able to work remotely and that my projects could proceed as planned. One of Rights Watch (UK)'s ongoing initiatives focuses on repatriating ISIS-affiliated women and children from detention camps in northeastern Syria. Another is research and advocacy concerning gender and counterterrorism in Europe. They've also added a new project, where we'll examine the immediate impact of countries' responses to COVID-19 on human rights.
Are you anticipating any challenges?
Beriwala: I'm used to having clients come into the office; it feels like more of a connection. You're able to read their cues better, or know when to stop asking questions. That connection is so important, for you to have an effective dialog, and for them to share their story with you. So having a screen between you, especially when an interpreter is involved, might add barriers. I think it's going to be a process of seeing how other people do it.
Patel: The only sacrifice is not being in the office with the team, and experiencing what it's like to work in a small NGO. I'll still get a sense of that, but it will be different.
How does your placement fit in with your goals and plans?
Beriwala: I'm looking forward to learning more about the processes of the legal system. One of the things I've discussed with my supervisor is being able to go to court with the GBLS attorneys, to see how cross-examinations are done and how court proceedings unfold. I hope that can still happen, because it would give me access to the legal system in a whole new way.
Patel: I'm really excited about putting the public international law that I studied this semester to work; I realized when I was studying for the final how much I loved it. I'm also completing a Ph.D., working on political philosophy, so I want to see the practical barriers in the real world, and how different human rights frameworks fit together, or don't. What are the political obstacles to achieving the fulfillment of certain human rights? I'm also interested in exploring whether I want to go into practice or academia, because I'm equally passionate about both.
---
The Chayes International Public Service Fellowships are dedicated to the memory of Professor Abram Chayes '49, who taught at Harvard Law School for more than 40 years. Professor Chayes was a leading authority on international law, and throughout his career, as a lawyer, arbitrator and legal advisor, he took on notable cases arising from military and paramilitary activities in Nicaragua, boundary disputes in Africa, and the genocide in Kosovo, among many others.