Cases of mistaken identity, camaraderie, a healthy dose of competition: what is it like to attend Harvard Law School with a sibling? What if that brother or sister is an identical twin?
As the Harvard Law community finishes classes and exams, and many prepare for festive family gatherings, Harvard Law Today caught up with two pairs of identical twins on campus to find out what life is like with a double.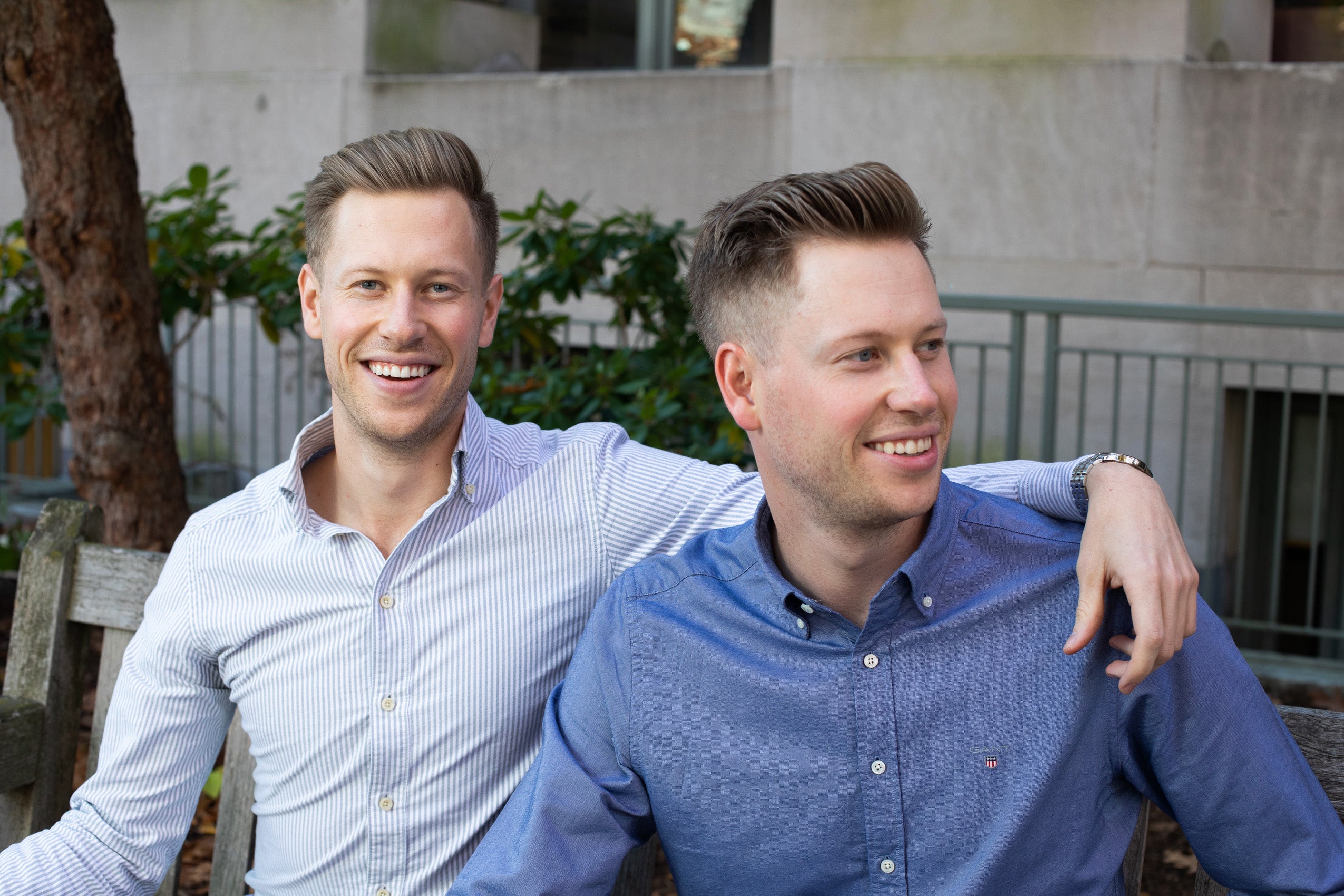 Sebastian and William Edin
For the first few weeks of the fall semester, things were a little confusing for acquaintances of William Edin '22 and Sebastian Edin '23.
Sebastian, a second-year student, was joining his brother William, a 3L, on campus for the first time – having spent his initial year at Harvard Law School learning remotely. The problem, the brothers say, is that because William had started before him at law school – and because they are in different class years – many people had no idea that there were two of them.
It could be awkward.
"Especially with the masks, there have been countless times that people have come up to me say, 'Hey what's up?' thinking I'm William," says Sebastian. "Most of the time I just try to act like I know them, but the look on my face gives me away."
"So many people have come up to me and asked, 'Why were you such a jerk to me the other day?'" jokes William. "Actually, not since we were little kids have people mistaken us as much as they have done this last semester."
Growing up, Sebastian says, "We would always show up to a place at the same time, so people knew from the get-go that we are twins. But not this time."
The Edins are from Sigtuna, Sweden, a small town near Stockholm. Both talented tennis players, William and Sebastian were recruited together to play for Idaho State University's Division I team. The pair then spent four years pursuing degrees in economics while traveling the world for competitions.
After they graduated, their paths diverged for a time. During their last year of college, William needed surgery on his shoulder, which gave him one more year of eligibility to play tennis while he earned his M.B.A. Meanwhile, Sebastian went to work for a health start-up in Salt Lake City.
Seeking a new challenge, William decided to apply for law school. When he began at Harvard Law in 2019, he says, it was a strange – but welcome – opportunity to be in a new place by himself and "stretch my wings." "I was all alone my 1L year," he says. But not for too long, because Sebastian was admitted to Harvard Law one year later.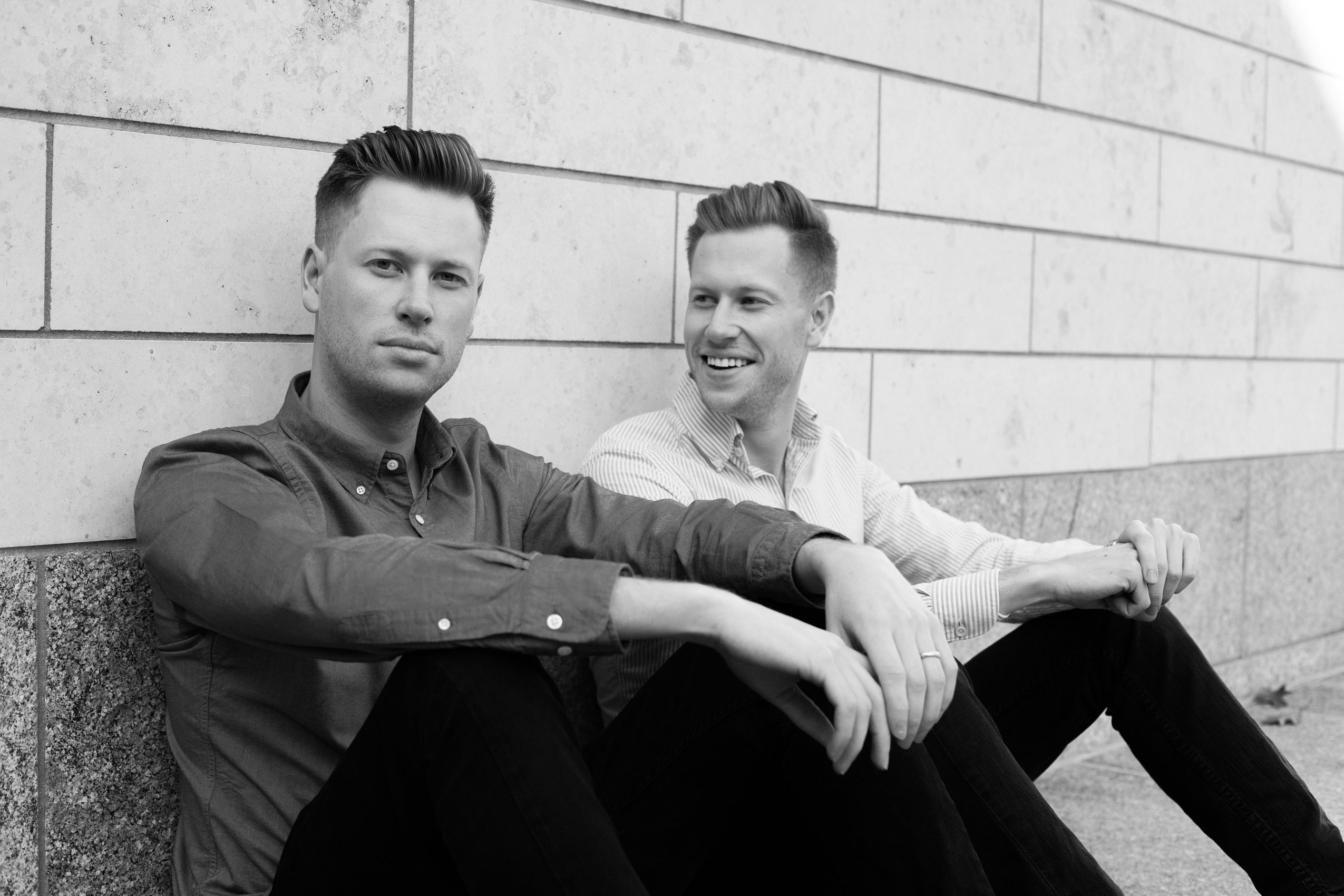 As students at HLS, the brothers have pursued complementary paths. Sebastian is the vice president of sponsorships and partnerships for the Harvard Committee on Sports and Entertainment Law, and a senior articles editor for the Harvard Journal of Sports and Entertainment Law. William worked on the Harvard International Law Journal and received a Chayes International Public Service Fellowship in 2020 to work for the United Nations. Both say they plan to move to New York to work for law firms after graduation, and are excited to see where their careers take them.
For now, the brothers appreciate the chance to be in the same place again. Sebastian says it has been helpful having someone to turn to for advice, questions about classes, or even where to find things on campus. "I think my benefit has been greater than William's," he says.
***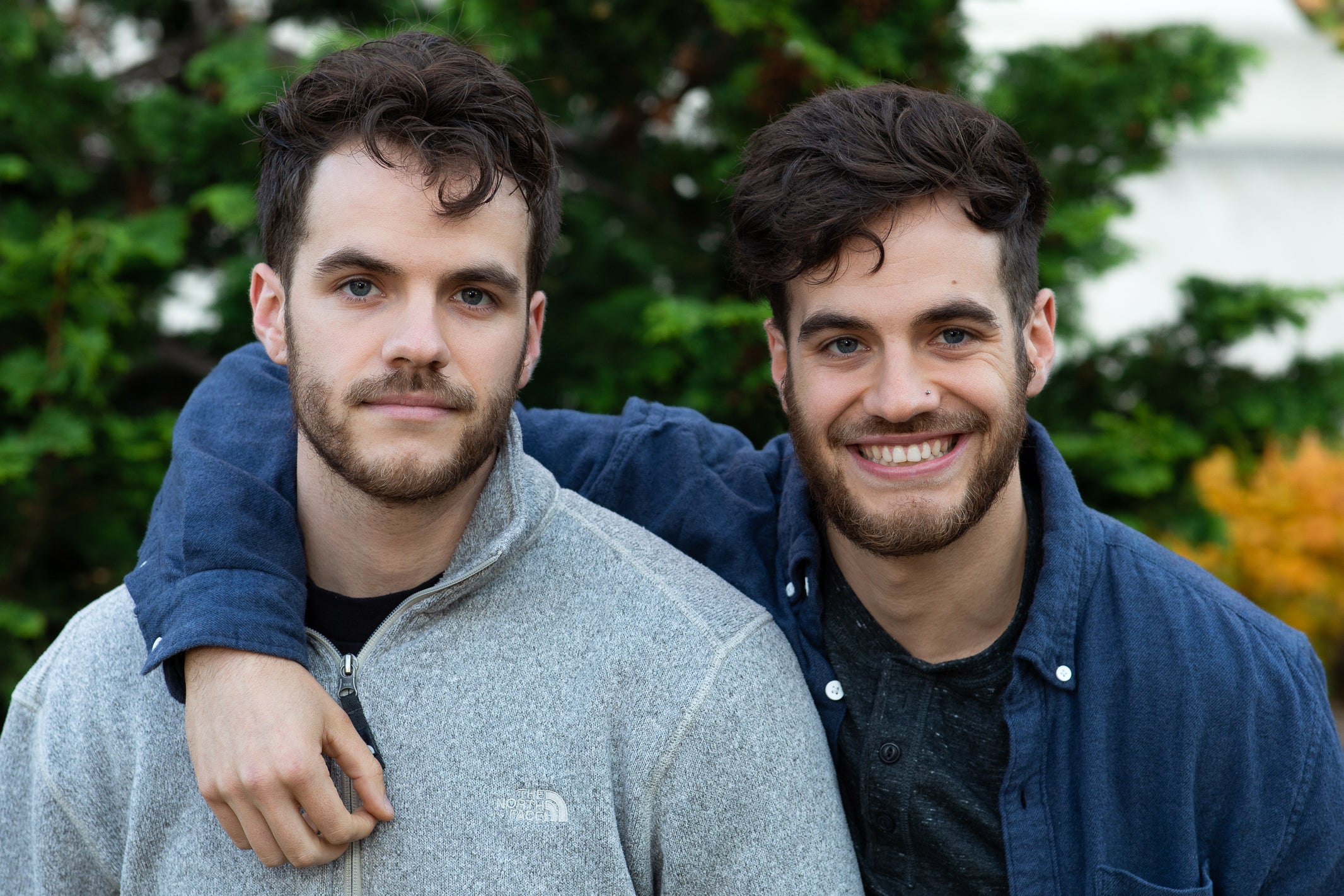 Jason and Kevin Vazquez
As labor rights activists and future labor lawyers, Jason Vazquez '23 and Kevin Vazquez '23 are taking many of the same classes and active in some of the same organizations at Harvard Law School. Yet true to their belief in collective action, the brothers are more interested in cooperation than competition.
Originally from Sunbury, Ohio, Jason and Kevin attended Ohio State University, where they pursued degrees in history. As undergraduates, they also worked 20-30 hours a week in restaurants and other low-wage service positions to help pay for school. These experiences, they say, began to shape their understanding of the relationships between labor and broader social issues.
"As anybody who has worked in the food industry knows, it's very tough work, very exploitative, a lot of suffering," says Jason. "Just seeing that imbalance of power in the workplace, seeing how mistreated and exploited our coworkers were, feeling ourselves abused and underpaid, began to open our eyes to these deeper questions about poverty and inequality in our society."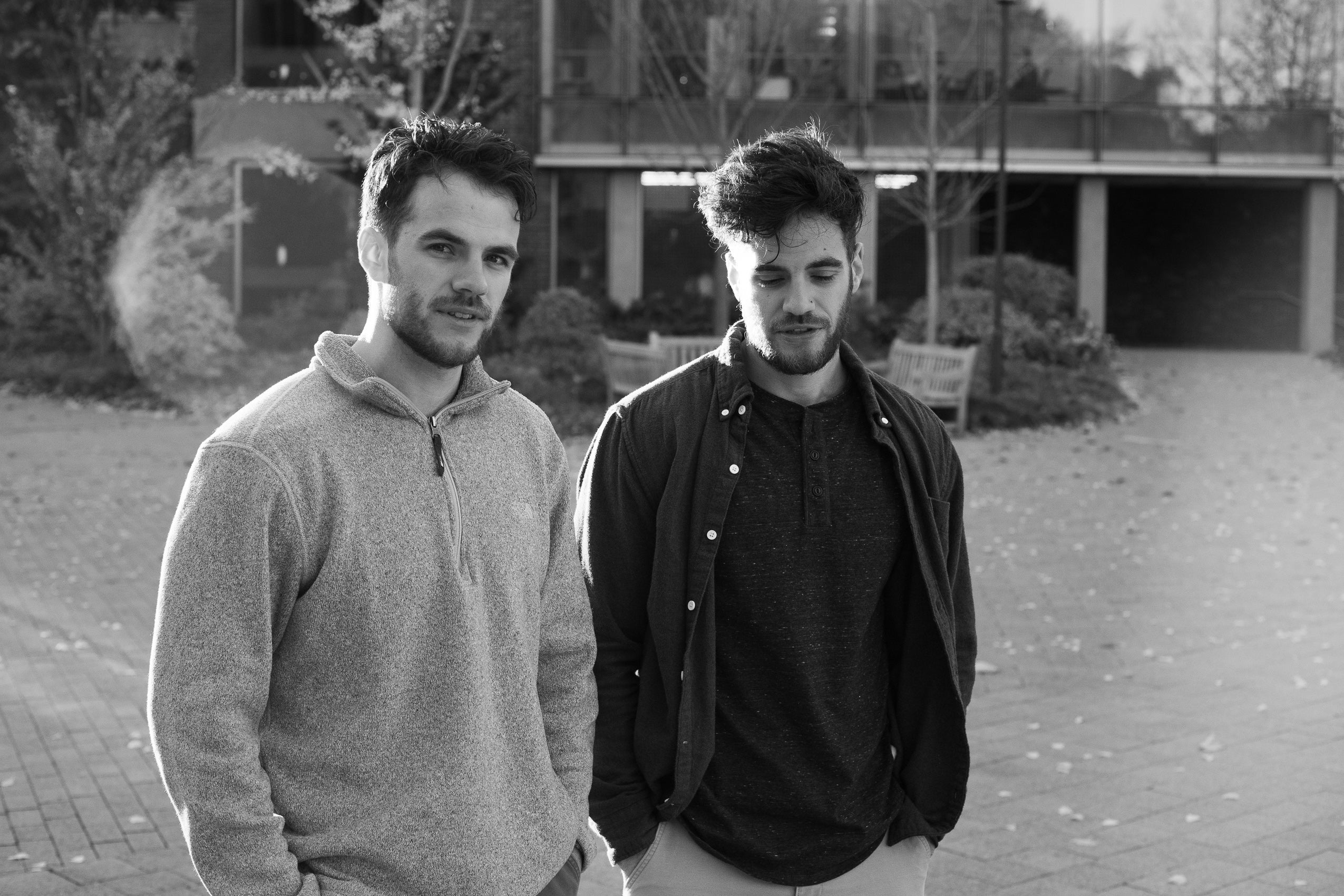 After graduation, the brothers worked as substitute teachers, and were active in the Bernie Sanders presidential campaign. But they both knew they wanted to have a greater impact. "We came to law school, to Harvard specifically, because we're both interested in studying labor law and the labor movement, labor unions," says Kevin. "Harvard is a great place to do that, because it has a very strong labor law program. That drew us here."
"We're both very passionate about the labor movement, very passionate about empowering people," adds Jason.
Today, as second-year students, the brothers are active in the Harvard Legal Aid Bureau's wage and hour practice area, and both received a Peggy Browning Fellowship to pursue summer internships in workers' rights last year. They each hope to work as in-house or general counsel for a labor union in the future.
Their interests, admits Kevin, are often aligned. "We build off of one other. In that sense, it is no coincidence that we have very similar interests and goals, because we develop them together, in conversation with one another."
"We don't try to do everything together," agrees Jason. "We are passionate about the same things, which is the byproduct of living together and seeing the world the same way. We ended up being in the same place doing the same thing, and we have kind of embraced that. It is what it is – we don't fight it."
But while the two share the same professional goals, they say they have different friend groups, and often "spend our day-to-day, our free time, doing different things," says Jason.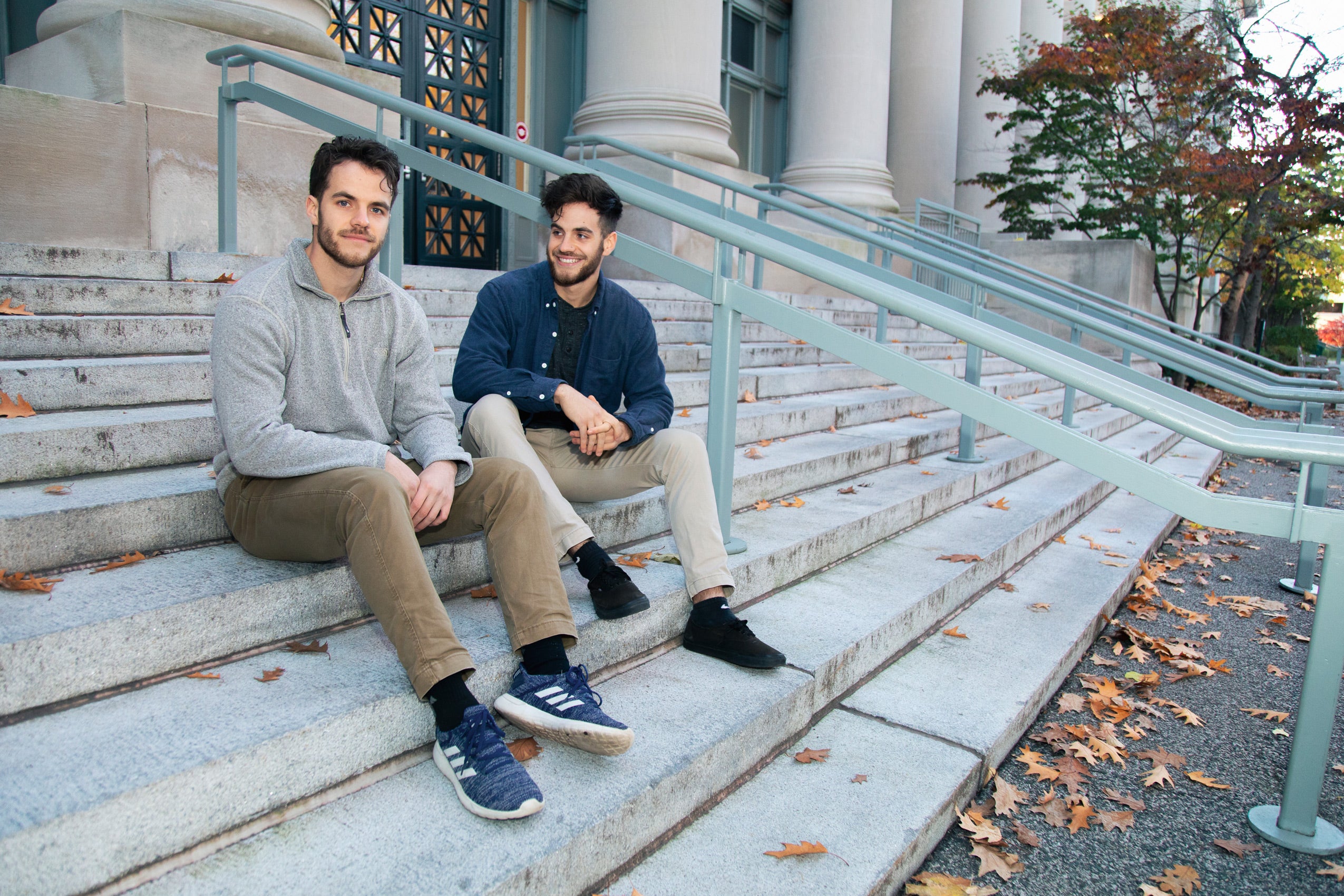 Ultimately, the brothers say they are grateful to have one another to turn to for advice or encouragement – and solidarity. "I think at this point, we have really embraced the positives [of being twins]," says Jason. "We just sort of accept who we are, and lean into it, and enjoy being able to keep each other company and push each other and be there for each other."