This summer's sequence of police killings of Black people, protests, and calls for reforms have highlighted in the eyes of many across the United States the deep flaws in our country's centuries-long pursuit of racial justice and equality. A new year-long lecture series organized by Professors Randall Kennedy and Annette Gordon-Reed '84, "Racial Equality?," aims to address some of these acute issues with a wider lens that investigates both the paths to—and potential manifestations of—racial equality.
"We wanted to focus on different ideas of racial equality," said Kennedy in his introduction to the series, noting that lecturers would be coming to the events with "strong ideas" designed to provoke "vigorous discussion."
In the opening talk of the series, "After Abolition," Georgetown Law Professor Allegra McLeod illuminated some of the ideas that have fueled recent multiracial movements for racial justice.
Many, she said, seek to untangle and confront the "interlocking oppressive regimes" of economic, environmental, and penal injustice that are linked to racial inequality. When such systems have been dismantled, they can then be "rebuil[t] with justice, truth, and [a focus on] honoring indigeneity."
McLeod referred to the activists and thinkers in these movements as "contemporary abolitionists." She argued that "abolition was only partly realized following the Civil War and passage of the 13th amendment." Today's activists seek "the abolition of white supremacy [and] racialized hierarchy in order to build a new order predicated on genuine, material equality and inclusion."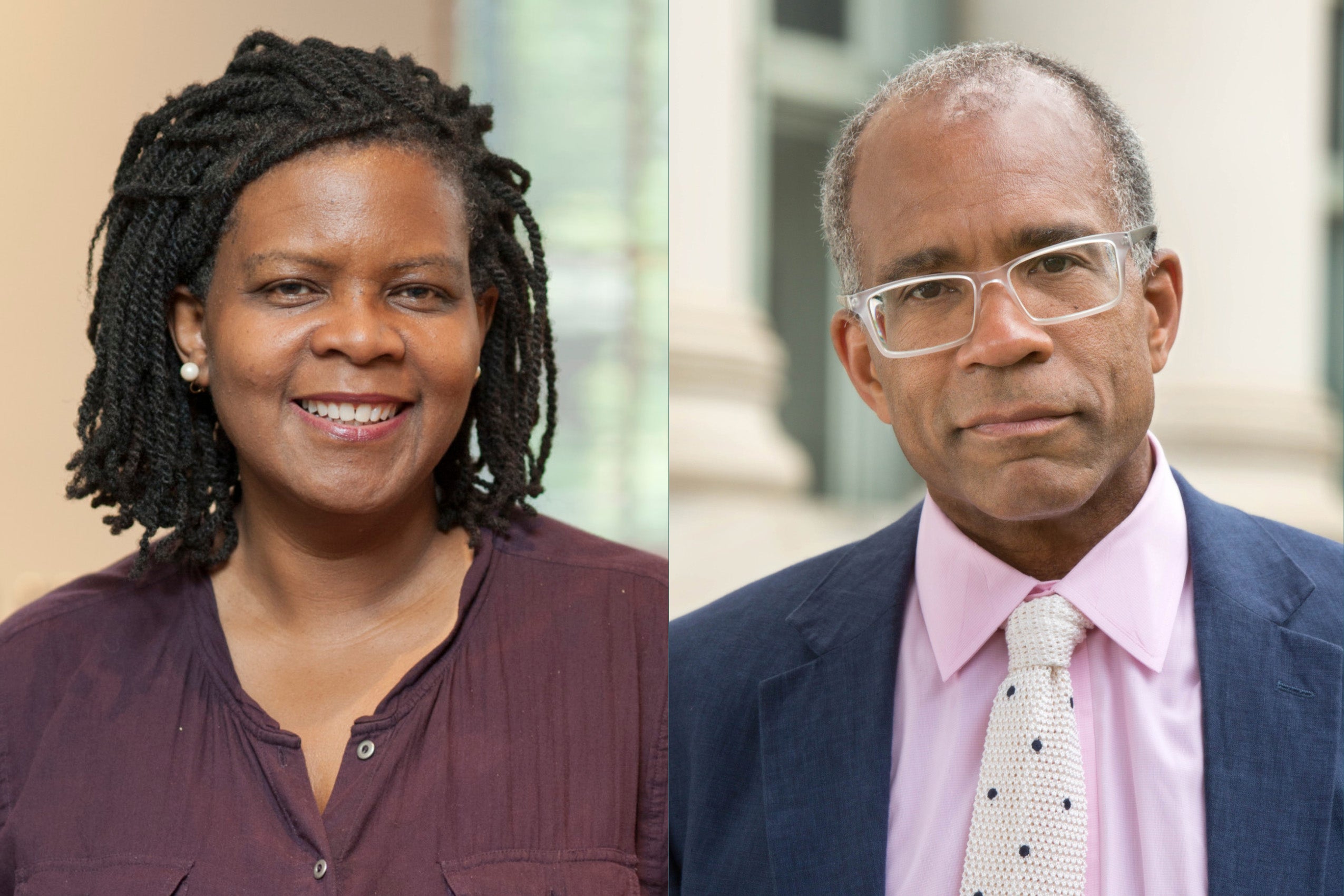 McLeod pointed to the BREATHE Act as one ambitious embodiment of this vision. The wide-ranging federal legislative proposal was developed by a coalition of Black organizations known as the Movement for Black Lives, and contains an array of intertwined initiatives.
Among its components is a "divest and invest" framework that calls for divestment from law enforcement and defense spending, paired with incentives to invest in non-punitive approaches to public safety.
The act also emphasizes the importance of creating clean, renewable energy. The proposal is a response to research showing significant racial disparities in pollution exposure. "The [act's] focus on environmental justice," said McLeod, "reflects the growing awareness that environmental justice is a core part of racial justice."
It also recommends "mechanisms that would ensure a more just distribution of economic and political power" through the public financing of elections and a commitment to study reparations proposals.
The proposed federal legislation is sponsored by Representatives Rashida Tlaib and Ayana Pressley. And while it may face a difficult path forward, McLeod says the bill "creates political room for the articulation of commitments that might otherwise be unimaginable to unspeakable."
McLeod notes that ideas embedded in the bill have been enacted in some cities and communities. The divest-and-invest framework, for example, has been used in Los Angeles. This past summer, the Los Angeles City Council cut the Los Angeles Police Department budget by $150 million. A portion of those divested funds will support services for Black and Latinx communities.
A second organization McLeod highlighted as one that supports the intersection of racial, economic, and climate justice is Mijente, which focuses on the Latinx and Chicanx communities.
Its policy platform, published in 2018, aims to end immigration enforcement as it currently exists because of what it calls the devastating effects on vulnerable migrants and longtime U.S. residents. Mijente asserts that the labor of these groups is often exploited and that they are affected by climate change–related droughts.
These critiques share commonalities with other movements for justice, McLeod said. "Like the Movement for Black Lives, Mijente is connecting its struggle for immigration justice to racial justice and to other, related vectors of oppression," she said.
McLeod also called attention to the "Red Deal," a climate plan that builds on the Green New Deal and that was written by a broad coalition of indigenous people who refer to themselves as the "Red Nation." Pairing climate justice with racial justice, they demand divestment from fossil fuels as well as a move away from prisons and excessive policing.
The Red Deal further proposes that the funds from such a divestment be used to support a broad range of initiatives, including housing, health care, education, green jobs, and the fight against climate change. In the Red Deal, "racial justice is conceptualized as requiring a confrontation with … multiple interrelated systems, dismantling them in favor of building other, more just systems," McCleod said.
These three conceptions of greater racial justice, McLeod said, identify "the interrelated root causes of racial inequality," including exploitative labor, ecological catastrophes, and legal systems that impose brutal penalties on marginalized people. They seek a better future through ambitious but concrete steps, some of which have already been realized in recent months, McLeod pointed out.
If these movements have not yet fully achieved their goals, said McLeod, they have nonetheless "expanded our imagination. They've reshaped the landscape of what's politically speakable, and in so doing, have begun to make other worlds possible."