This summer, nine HLS students, selected as Chayes International Public Service Fellows, worked with organizations based in as many countries. (Due to travel restrictions necessitated by COVID-19, the fellows conducted their work remotely.) Established in 2001 and dedicated to the memory of HLS Professor Abram Chayes '49, this program provides students with the opportunity to spend eight weeks during the summer working with governmental or non-governmental organizations concerned with issues of an international scope or relevant to countries in transition. This year, the fellows focused on areas ranging from violations of international law during the Armenian conflict to multilateral financing for economic development and sustainability in Asia, among others. The profiles that follow highlight the experiences of three of the 2021 Chayes Fellows.
---
Kit Lea Cheang '23
TRIAL International, Bosnia and Herzegovina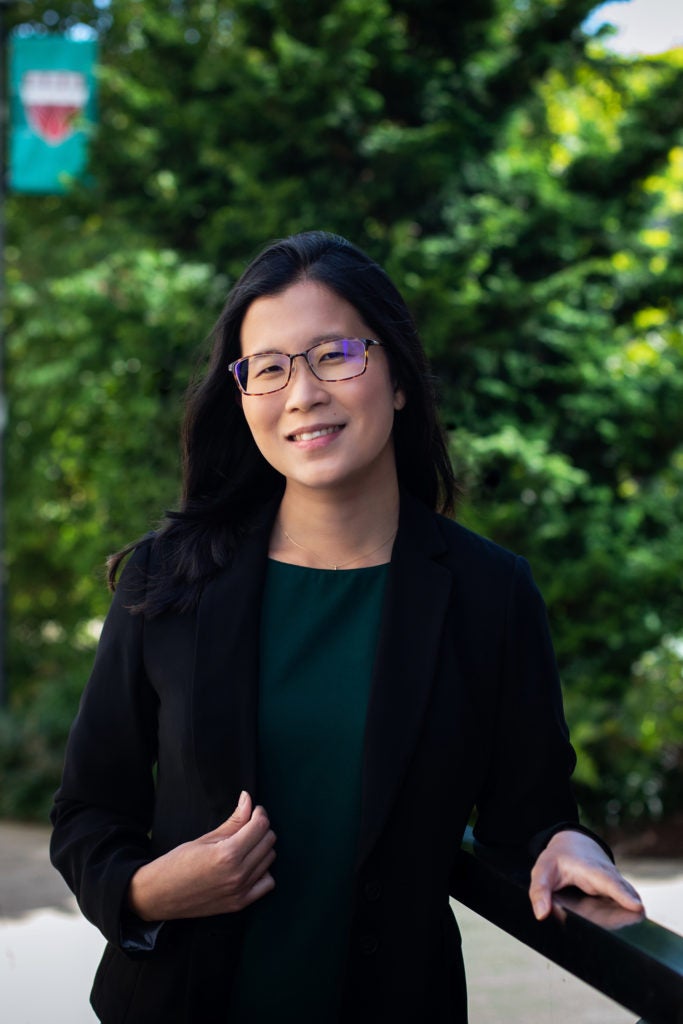 After college, where she volunteered with her school's refugee project, Kit Lea Cheang '23 spent a year as a foreign service officer with Singapore's Ministry of Foreign Affairs. "My team worked on issues of international security: chemical weapons, nuclear issues, even outer space. The highlight of my time there was representing Singapore in The Hague at the Conference of the States Parties to the Chemical Weapons Convention," Cheang observes. "Working in diplomacy sparked my interest in international law, especially public international law. I really enjoyed representing Singapore but I also craved working on issues that I really cared about, going beyond just my country's stance."
Cheang wanted her 1L summer to be a "geographically and culturally diverse work experience," and she saw a placement in Europe as a good way to accomplish this. In addition to expanding her horizons, her internship with the Bosnia and Herzegovina office of TRIAL International, an NGO that works to hold perpetrators of crimes against humanity accountable and help victims obtain justice and reparation, has allowed her to explore her growing interest in international human rights.
It was her interview with Lamija Tiro, the NGO's legal adviser in Bosnia and Herzegovina, that led Cheang to choose TRIAL International for her placement. "I was so compelled by how passionate she was about her cause, which was representing survivors of sexual violence from the Bosnian war. There was so much meticulousness about ways to meet the needs of these survivors, and how on a day-to-day basis [the NGO is] adopting advocacy and legal approaches that serve those needs."
For Cheang, "the project I undertook that really stands out — the one I found so meaningful — was on the role of public apologies as a form of reparation. The wider context is that in 2019, the U.N. Committee Against Torture issued a decision, essentially compelling Bosnia and Herzegovina to apologize to a sexual violence survivor and more broadly to establish a reparations scheme for the tens of thousands of sexual violence survivors from the Bosnian War."
In her research, Cheang examined U.N. documents, international court decisions, government press releases, news reports, and a wide range of scholarship in the fields of international law, international relations, political science, sociology, and psychology.
"My role was to do a deep dive into the best and worst practices from across the world, looking at how governments have apologized, or failed to apologize, for war crimes, wrongful conduct, or discrimination," she explains. The case studies she examined ranged from Chile's apology for atrocities committed under General Pinochet's rule to Canada's apology for its Indian Residential School system and to South Africa's apology for apartheid.
"It seems so complicated but I think the takeaways were remarkably simple: the apology should be sincere. Sincerity might mean issuing the apology in a forum that matches the gravity of the crime, not just mentioning it in a press conference. It's also really important that the apology is consistent — if a head of state is apologizing for conduct in one forum, they shouldn't be disclaiming the apology or making excuses in another."
"The notion of compelling is very different in a treaty than in a local court, and countries don't always follow up. That's where an organization like TRIAL International comes in — they advocate for the government to take certain steps," she adds. Her research is being used as part of TRIAL International's ongoing efforts to implement the provisions of the U.N. decision.
During her placement, Cheang honed her research skills, learning how "to navigate resources and get a sense of what the big issues are," and improving her ability to write in a practical and effective manner. The experience "also gave me a lot of courage for my next summer, and for my work after law school. As a lawyer, you're always working with new issues, new facts, and new areas of law, and I think this summer has given me confidence to approach these new challenges."
The summer as a Chayes Fellow, she added, "has definitely increased my interest in working with vulnerable communities, something I was always interested in doing with my legal career." She will be working with Policy Team of the Harvard Immigration Project, a student practice organization, and plans to explore more facets of domestic and international human rights through coursework and clinics.
---
Joan Josiah '23
Platform to Protect Whistleblowers in Africa, France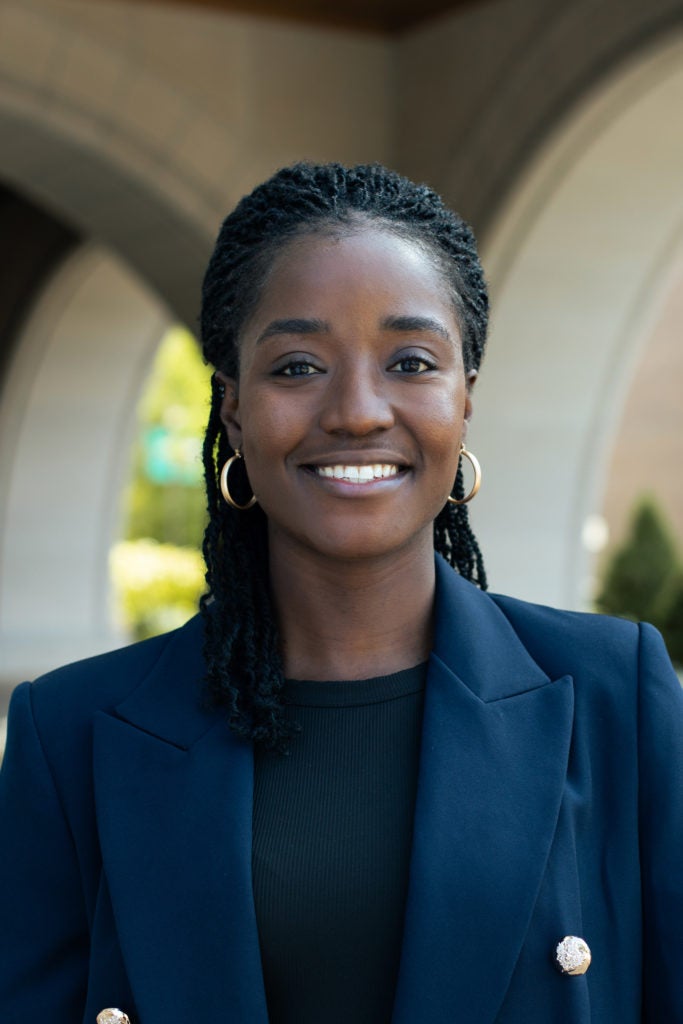 "Growing up in an African country, you get to see a lot of things that don't work," Joan Josiah '23 observes. "I was born and raised in Ghana, and everyone was very aware of its inefficient and corrupt justice system. That's always been something that I wanted to work on and work against."
Josiah saw her 1L summer as an early opportunity to gain experience in addressing the harms caused by dysfunctional political, legal and economic institutions, and a more realistic view of the challenges and possibilities that she might encounter. Given her background, she was also interested in working in or with African countries.
As a child, Josiah recalls watching a widely popular series of TV documentaries made by Anas Aremeyaw Anas, a Ghanaian investigative journalist who would go undercover to expose corruption, even though it seemed unlikely that the perpetrators would ever be brought to justice. "I think that even as a child I understood the limitations of the justice system, and wanted to fight the bad guys. Of course, it's a lot more complicated, but wanting to do something about that is what brought me to law school."
In keeping with her focus on Africa, Josiah spent the summer with La Plateforme de Protection des Lanceurs d'Alerte en Afrique (PPLAAF) — in English, the Platform to Protect Whistleblowers in Africa — an NGO, based in France, that provides legal assistance to whistleblowers in African countries and advocates for strong legal rights and protection for them. (She was happy to find out, she adds, that PPLAAF has worked with Anas.)
Her work, in part, involved assisting with the intake of new cases. Josiah participated in calls with clients to gather information and available evidence, but the bulk of her work consisted of research — in the media, on websites and in legal databases — to corroborate the information that was provided, to identify possible shortcomings in the case, and to look for case law that could be applied. Josiah worked with HLS librarians, before and during the summer, who shared ideas on how to think about her cases, helped ensure that she had access to the resources she needed, and suggested articles and other materials that might be helpful.
In one instance, the NGO received new evidence in an anti-money-laundering case, and wanted to explore bringing it under U.S. jurisdiction as part of their litigation strategy. In her legal research, Josiah drew on concepts from her civil procedure course. "It was good to see that what I'd learned so far could be useful in a situation that seemed so far removed."
Josiah appreciated learning how to interview a client for investigative purposes, and how to prepare for the interview. She strengthened her language skills as well, reading documents in French and translating materials into English.
Josiah also updated a country report on Ghana, part of a series that PPLAAF publishes on whistleblower laws in 19 countries. For this project, she interviewed activists about the challenges they face in implementing Ghana's whistleblower protection act, as well as a representative from the U.S. Department of State who had written an earlier report about the law and put her in touch with other people she could talk to. "This time, we wanted perspectives from people who have actually worked with the law," she explains. One striking conclusion was that although, in theory, Ghana's act — "near perfect on paper" — provides for a fund to provide compensation for whistleblowers, and incentivizes them to come forward, the fund has never been set up, likely because no one government agency has been appointed to implement and oversee it.
Looking back, Josiah found the anti-money-laundering case fascinating. "It seemed like a puzzle, trying to identify the conspiracy and linking things together," she notes. At HLS, she hopes to take courses on criminal procedure and white collar crime, to add to what she learned this summer, and to continue engaging with international law by doing independent research with a professor or during a Winter Term abroad.
Josiah plans to practice corporate law after graduation, at least at first, but made it a point during the law school's Early Interview Program to look for a firm with an anti-corruption or white collar crime practice for her 2L summer. She will be working with a law firm in London, and welcomes the chance to continue exploring the laws of another country while she is there.
---
Apsara Iyer '23
TRANSFORM, The Netherlands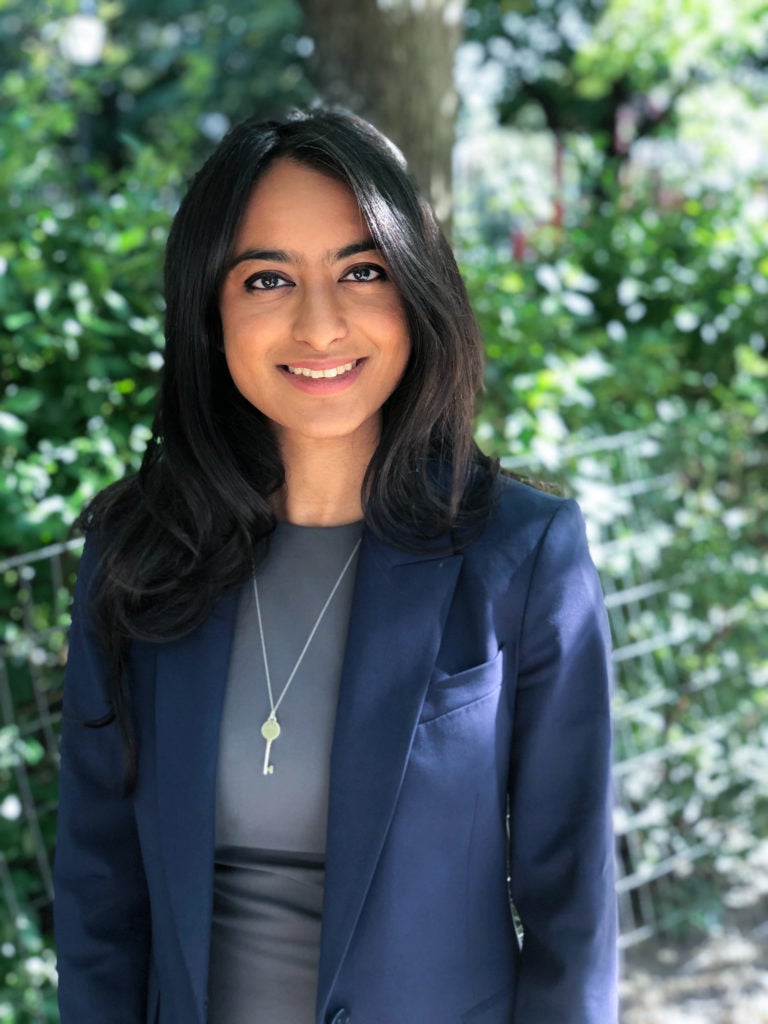 TRANSFORM is a research project, based at Maastricht University in the Netherlands, that studies objects — antiquities, collectable wildlife, and fossils — that are trafficked and the networks that people form around them. For Apsara Iyer '23, "spending a whole summer focusing on issues of cultural heritage just felt like such a great way to bring together some of the things I had been doing before law school with what I was doing in my first year."
Iyer traces her interest in archaeology and the ancient peoples of Latin America as far back as childhood, when she enjoyed reading books about the Incas. In college, she undertook research, and fieldwork in Peru and India, on the concept that there are objects of such immense sacred or sentimental value that people will not put a monetary value on them, exploring whether the antiquities discovered at heritage sites fit into this class of object.
Later, after earning an MPhil at Oxford, she joined the Antiquities Trafficking Unit of the Manhattan District Attorney's Office, where she analyzed and processed evidence for grand jury investigations into stolen cultural property and coordinated with federal and foreign law enforcement and diplomatic representatives on criminal investigations.
"The work that TRANSFORM is doing was just so on point," Iyer notes. "I started by thinking about this at a state level — how a criminal framework could operate to protect antiquities — and then I was able to zoom out and think about this on a federal or international level, and how all these pieces fit together."
During her summer with TRANSFORM, Iyer contributed to a chapter in a new casebook on cultural heritage and law by researching the statute of limitations under U.S. law. It's an issue with international ramifications. "Often there is a very long lapse between the fact of the theft and the identification of a piece in a collection or a museum. If you have a work of art on display for a period of time, and no one has brought a claim against it, the person asserted to be the lawful owner loses their right to come forward" — a defense, under the doctrine known as laches, that U.S. federal courts are beginning to recognize in the interest of fairness and justice.
Using a UNESCO database, Iyer also undertook comparative research on the applicable cultural heritage laws of, and significant incidents in, 13 countries that have experienced extensive looting of antiquities. She also researched criminal prosecution for stolen antiquities under U.S. law.
Throughout the summer, Iyer found herself applying concepts she had learned in her 1L courses on civil procedure, property, and legislation and regulation. "On a very basic level, I've gained a greater awareness of how legal work related to art and antiquities unfolds, both through seeing the types of cases that have been brought and the broad expanse of laws that different countries have enacted," she notes. She also developed more skills in navigating legal databases and engaging in statutory interpretation, especially in an international context.
Iyer has taken a leave of absence this fall to return to the Manhattan DA's office, where a case involving a collection of looted antiquities brought to New York is moving forward. When she returns to HLS, she plans to continue her work with the National Security Journal and to serve as an editor of the Law Review. After graduation, "I would love to continue working in this space, probably in a prosecutorial role, possibly in an international court — but I haven't taken criminal procedure or evidence yet, so we'll see," she says with a smile.