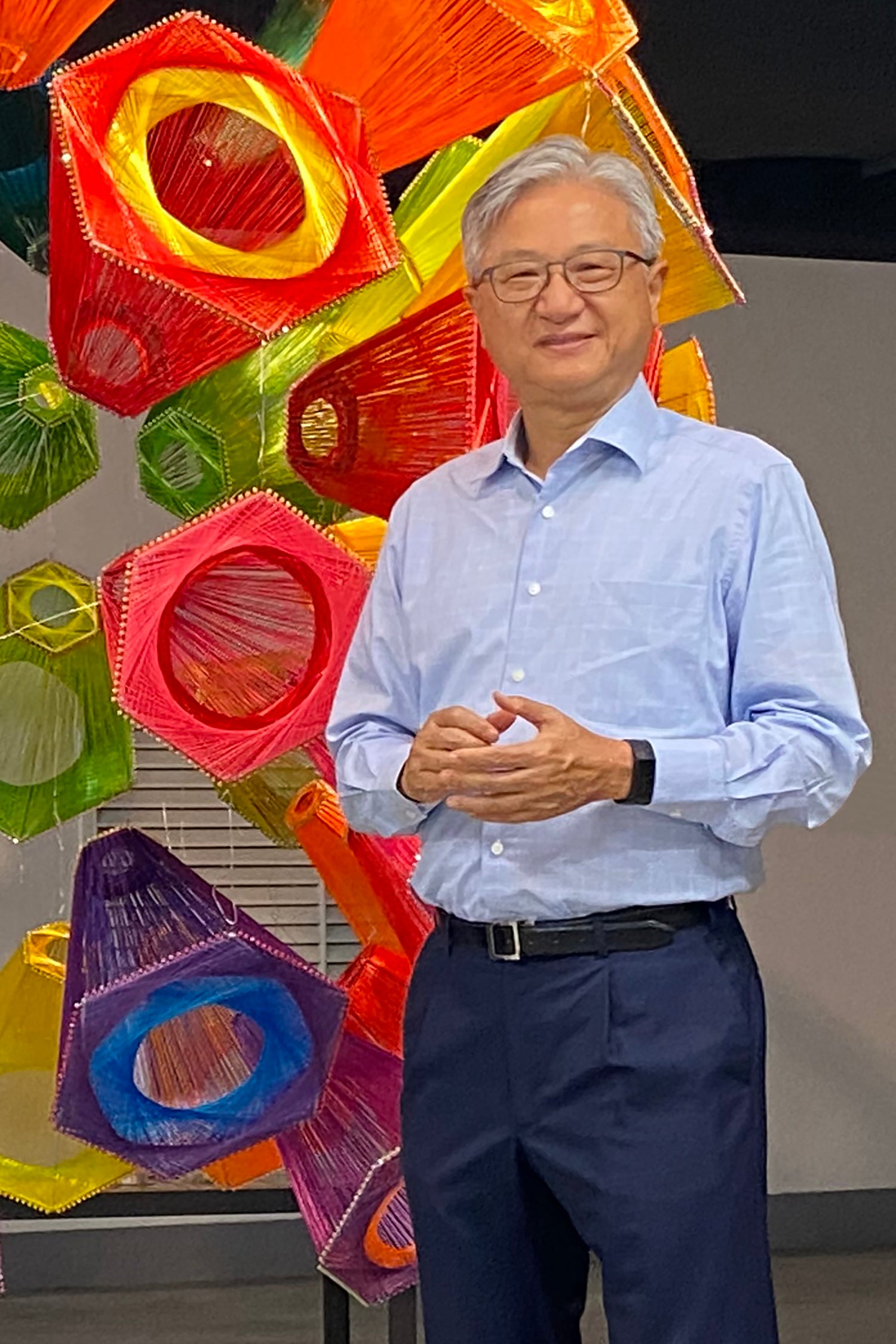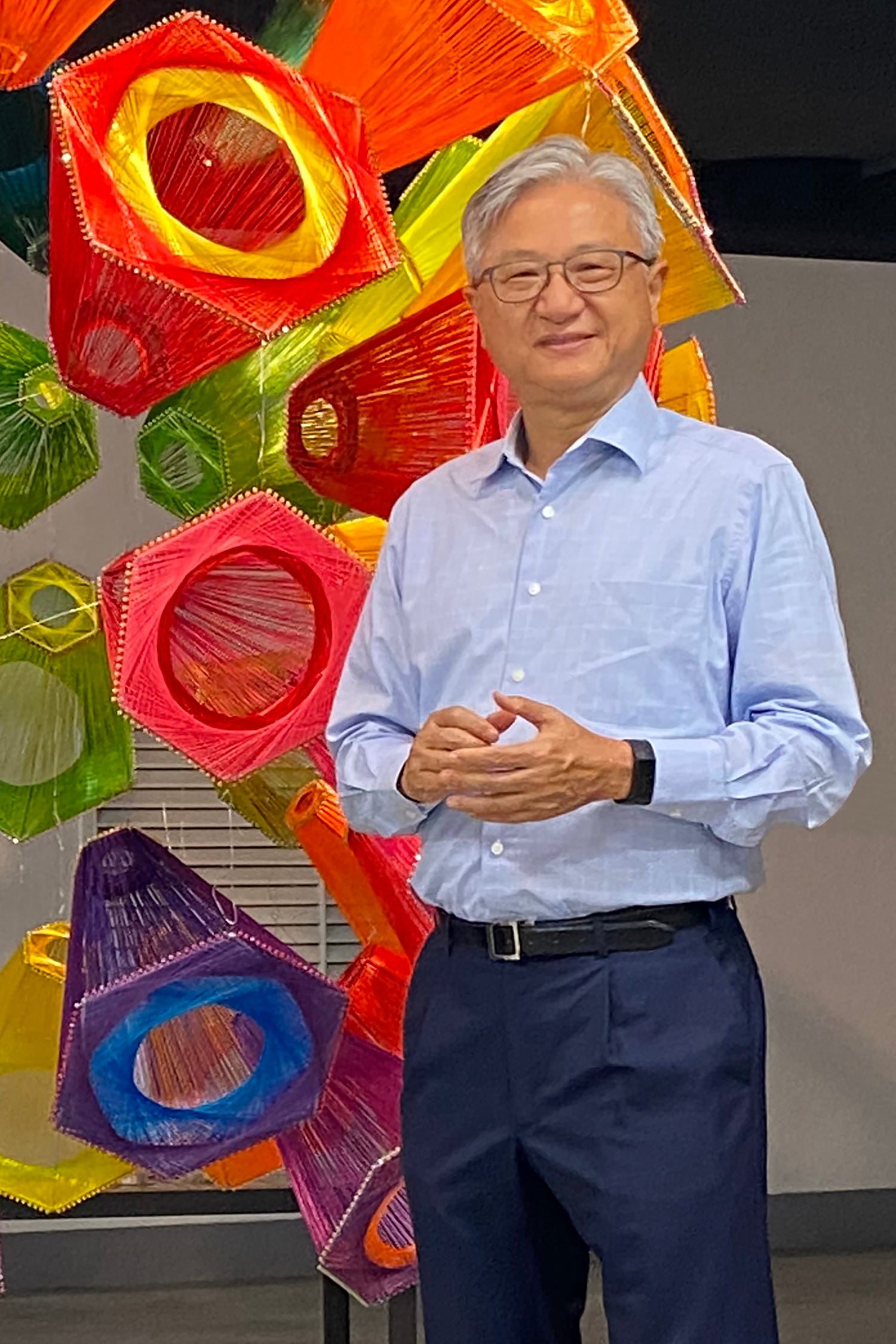 Eric Tong-Sheng Wu LL.M. '77 S.J.D. '91, a Taiwanese business executive, legislator, and philanthropist, has received the inaugural Taiwanese Cultural Collaboration Medal from the Republic of China's Ministry of Culture. The award honors individuals who have provided long-term support and assistance to the development of Taiwan's culture and art.
Wu was recognized for his ongoing work in restoring and preserving cultural assets. In 1982, he founded the Asian Culture Publishing Co., which publishes the work of many local writers, including poets and historians.
A decade later, he established the Jin Guang Fu Culture Foundation in order to preserve two historic sites in Beipu, a rural township in northwestern Taiwan known as a center of Hakka culture and for its unique teas. The Hakka migrated in sizable numbers from the Chinese mainland to Taiwan during the Ming dynasty (1368-1644) and have their own dialect of Chinese, distinctive social structure, and noteworthy culture. The sites — the Chiang A-Hsin Mansion, built in 1946, and the Zhong-Shu Mansion, built in 1922 — showcase Hakka architecture and commemorate the "golden era" of Beipu's tea industry. Both buildings were extensively restored, using local materials and traditional craftmanship.
Professor William Alford '77 first met Wu when they were students together at HLS. They overlapped again later, after Alford joined the faculty and Wu returned to complete his doctorate on Taiwan and international law under Alford's supervision. Wu's studies informed his careers in law, politics, and business, as well as his civic engagements. "HLS expanded my world vision, enhanced my intellectual and reasoning capacity, and most of all, deepened my compassion for humanity," he observes.
Wu is of Hakka descent and has always been interested in its culture. "His historical preservation work has some family resonance for him," according to Alford.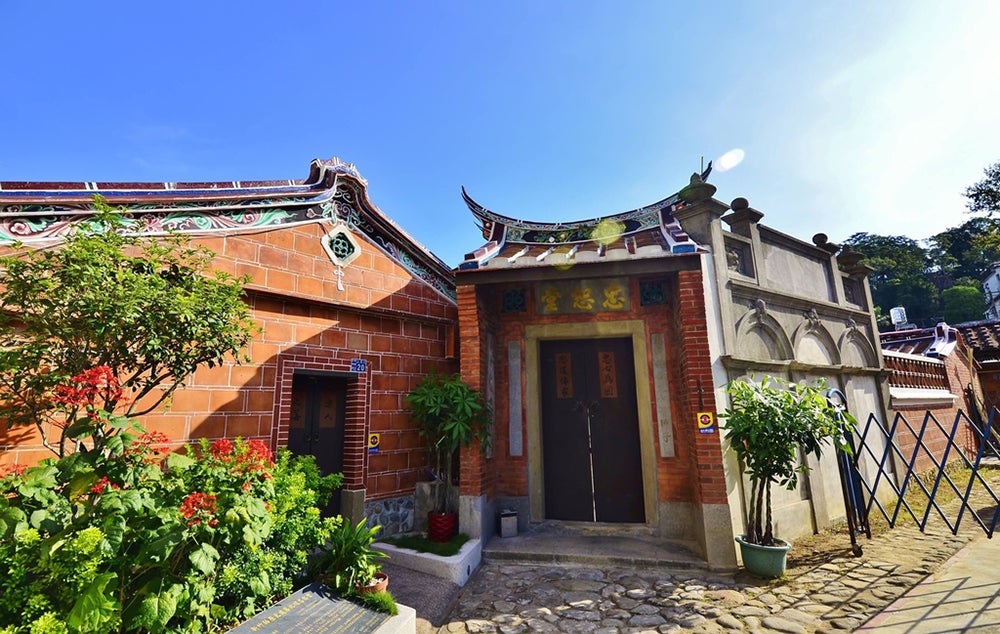 When Chiang-Kai Shek's Nationalist government relocated to Taiwan after World War II, many of the local people, including the Hakka, were targeted for political reasons. At that time, individuals of Hakka descent were largely excluded from political power, leading many to focus instead on business interests. As Taiwan's economy grew, "ironically, many of the great fortunes were built by Hakka people," Alford adds.
Wu's father, Wu Ho-Su, began trading in fabric, sugar, and tea, and with his sons built the Shin Kong Group, whose companies are engaged in enterprises ranging from manufacturing and department stores to financial services and hospitals.
Before becoming the chairman of Shinkong Synthetic Fibers Corp., Wu practiced law in New York, taught at Soochow University in Taiwan, led a division of the conglomerate's financial holdings company, and served for more than a decade as a legislator in Taiwan's National Assembly.