Caroline "Carly" Anderson '12 wrote to the Bulletin on Dec. 4 to report that Mitch Reich '12 had argued Rodriguez v. FDIC before the Supreme Court just the day before. Among those listening to the argument in the courtroom were Anderson and four other HLS classmates—Stephanie Simon, Matthew Greenfield, Stephen Pezzi and Noah Weiss—who, along with Reich, had all been members of the 2011 winning Ames Moot Court Competition team.
They had congregated in D.C. that morning and waited in line in the chilly air more than two and a half hours to support their teammate in his first Supreme Court argument.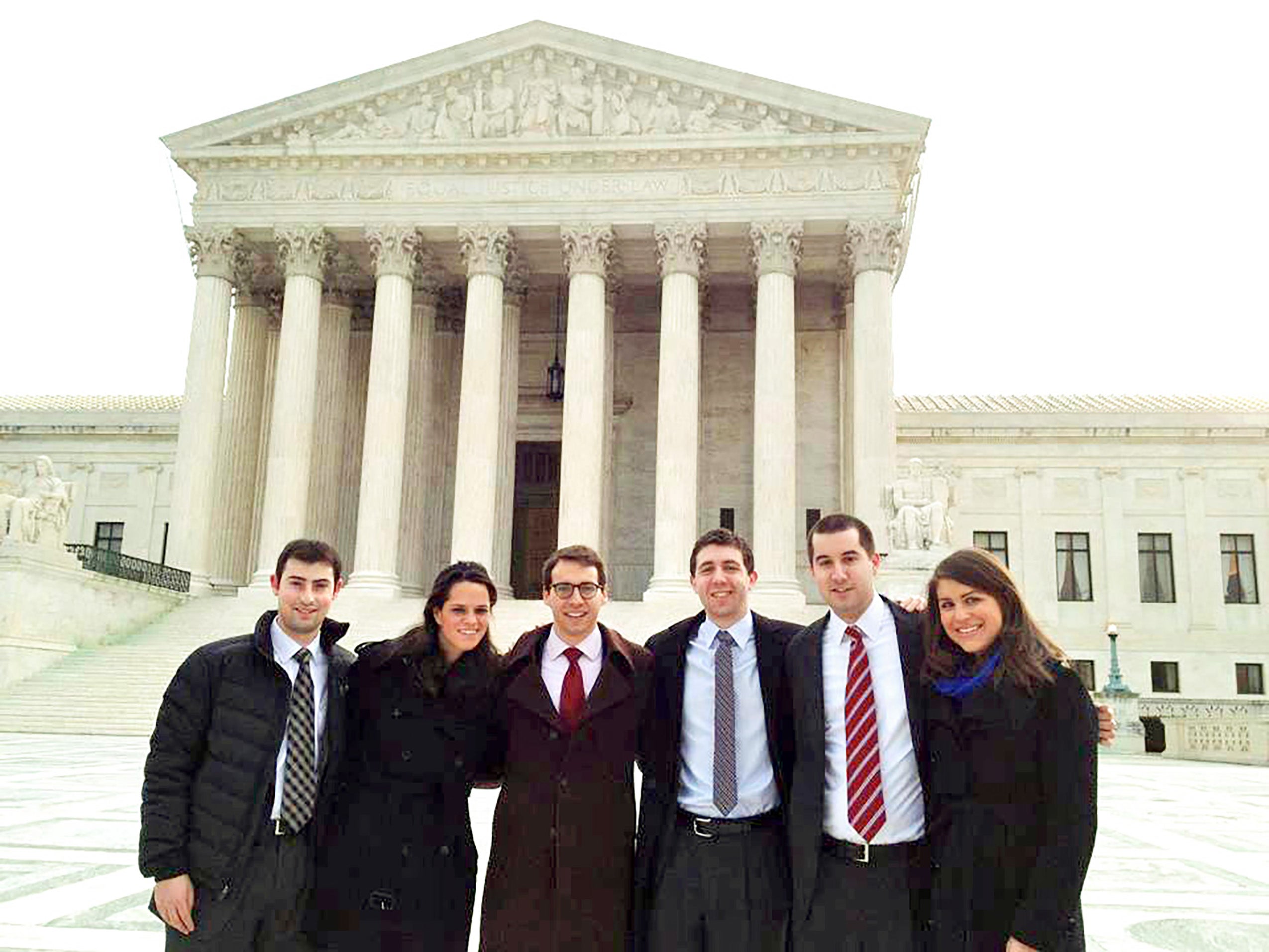 Seven years earlier, all six members of the Belva Ann Lockwood Memorial Team had come to D.C. to hear arguments in United States v. Alvarez, the case upon which their moot court case was based. Professor Richard Lazarus '79 had secured tickets for them after hearing them argue (thanks to his former roommate, Chief Justice John G. Roberts Jr. '79). Anderson sent a snapshot from that day.
"We took a second picture in the same spot after Mitch descended the stairs upon completion of his argument," wrote Anderson. "Mitch did a terrific job." The justices agreed. On Feb. 25, the SCOTUS decision in Rodriguez v. FDIC came out unanimously in favor of Reich's argument.