As the COVID-19 pandemic continues to rage across the globe, affecting every aspect of human society, Harvard Law School finds itself at a pivotal moment in legal education. From the crisis, and the challenges and opportunities of remote learning, it is wresting pedagogical innovations that are transforming what it means to get a legal education.
"HLS has long been a leader in legal education, in the forefront in developing active, inductive Socratic learning and in pioneering clinical education. While we are online, the faculty are working hard to identify creative, new ways of experimenting with new tools and approaches, some of which may enhance and deepen their tried-and-true techniques when they return to the classroom," says John F. Manning '85, dean of Harvard Law School. "During this pivotal moment, we intend to preserve the best of legal pedagogy as its developed over many years and to see what new things we might learn about how to deliver excellent legal education."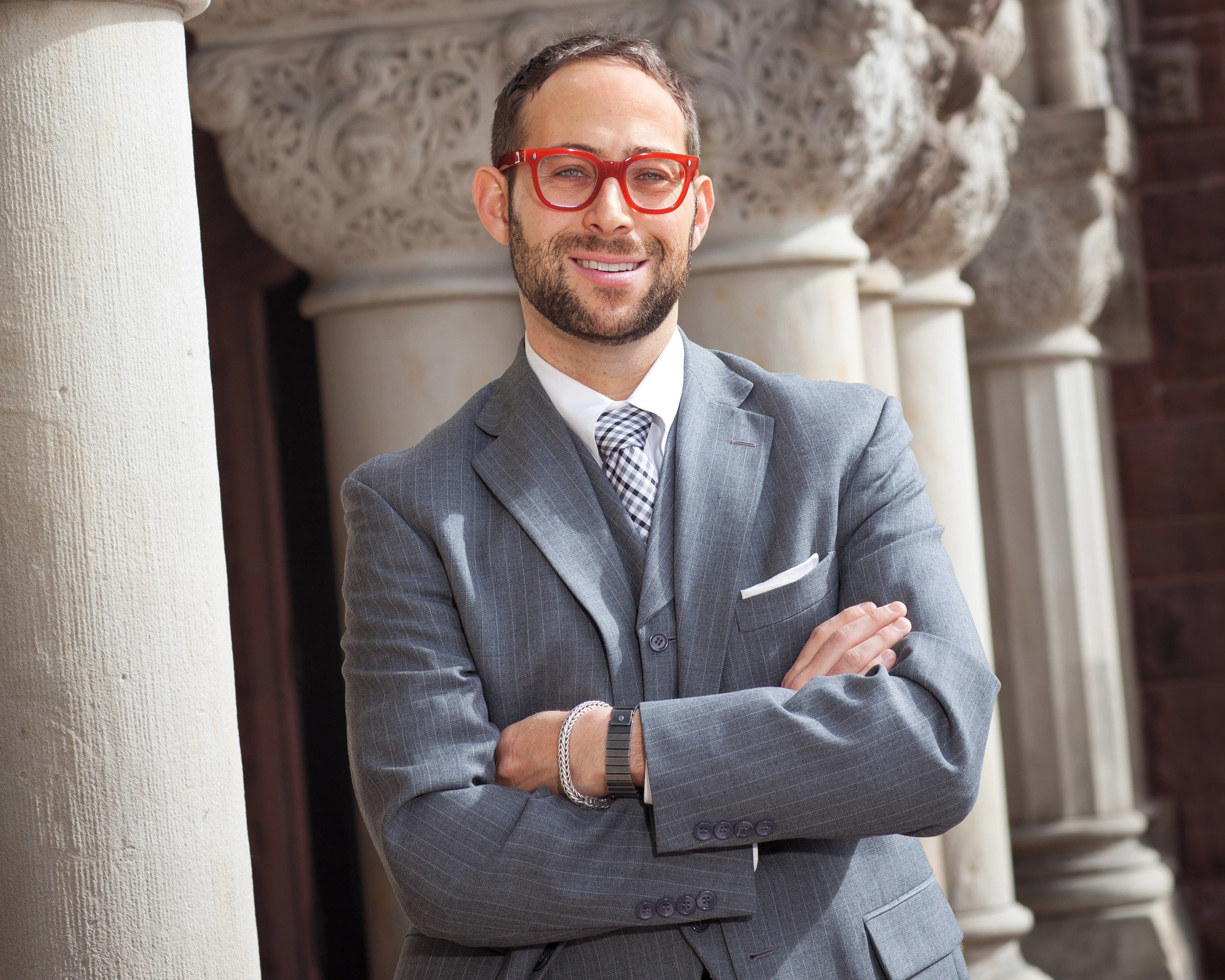 "Many faculty know that this will be, hopefully, a once-in-a-lifetime moment, and that we and the students will talk one day about that period where this happened," says Professor and Deputy Dean I. Glenn Cohen '03. "But rather than saying, 'Okay, I'm just not going to invest a lot, I'll just do what I normally do,' the view of the faculty is that while this year is definitely going to be different, we owe it to our students to make it great."
Ruth L. Okediji, the Jeremiah Smith. Jr, professor of law and co-director of the Berkman Klein Center at Harvard, agrees. "There are ways our educational offerings in the fall will be some of the most extraordinarily innovative we've seen in a while," she says. "For many of our students this is the first inexplicable challenge, the first widespread disruption of life as they know it, and that as a generation they have faced. I think it's important for students to know how much we have invested to provide not just a consistent quality of education—but arguably even better."
---
The Switch
Last March, as the pandemic escalated, HLS moved all 260 of its spring courses and clinical offerings online in 12 days. In mid-April, seeking to consolidate and build on the lessons of that experience, Manning created the Online Teaching Working Group to identify best practices for remote learning and study how they apply to law school classrooms and clinics. Co-chaired by Cohen and Associate Dean and Dean for Academic and Faculty Affairs Catherine Claypoole LL.M. '98, it also includes Professors Christopher Bavitz, Molly Brady, William Fisher '82, Crystal Yang '13, and Interim Associate Dean for Student Services Jessica Soban '07.
On June 3, Manning announced that in the interest of public safety, fall term 2020 would be online, a decision that many peer law schools didn't reach until August. "I really think that by making the decision early, the dean was able to buy us time to build an outstanding program," says Cohen. "We're really happy that we've had this time to invest and think and build."
"Our faculty are committed teachers and have been hard at work consulting with experts in online learning to adapt and bring the best online practices to the distinctive pedagogy of legal education," says Manning.
This summer, Leah A. Plunkett '06, who was the chief architect of one of the nation's first accredited hybrid-online J.D. programs, at the University of New Hampshire Law School, joined HLS as the Meyer Research Lecturer on Law and as special director for online education, a new role created by the dean to respond to the challenges and opportunities presented by teaching and learning remotely. She is taking a year's leave from the University of New Hampshire School of Law, where she is associate professor of legal skills and director of academic success.
Throughout the spring and summer, the faculty and administration have worked with purpose and resolve to shape a superior educational experience that is more than just a reaction to the pandemic. They now have had months to analyze what worked well or didn't when the school pivoted to remote learning in the spring, and to imagine the future of legal education in all its possibilities.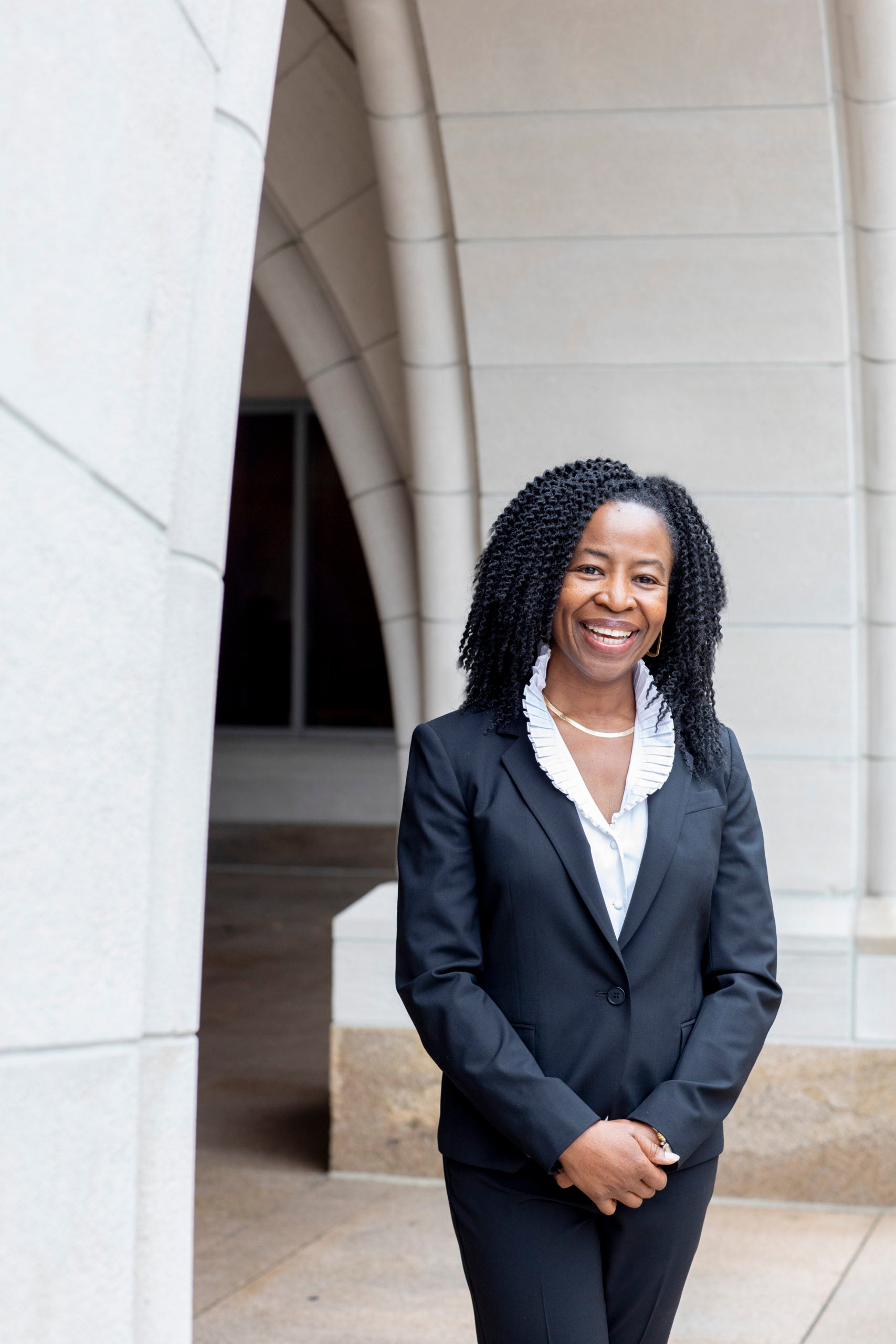 "The pandemic has forced really important conversations to take place, about pedagogy, about student engagement, and about what it really means to be in community," says Okediji. "There really is nothing left behind—nothing we have not tried, talked about, experimented with, and pursued to ensure not only that we are teaching with the best tools available, but exploring what those tools themselves teach us about the nature of law and the limits of law in the society we live in today."
HLS has offered weekly colloquia throughout the summer with faculty presenting on best practices for online learning based on what they did in the spring, and what they were thinking about for fall. These discussions were very well-attended, says Brady, with enormous levels of faculty curiosity and engagement. Brady, a member of the working group and first year Property teacher, predicts that many of the innovations—such as more emphasis on group problems—will persist once campus reopens. First-year section leaders, too, have met throughout the summer. For the past couple of weeks they have been meeting with students in small groups instead of convening for the first time in late August, as in the past. This change "truthfully would not have occurred to us but for Zoom and the ability to meet online," says Cohen.
"It's been weeks of weekly and sometimes biweekly conversations and training to help faculty consider questions about the curriculum, to explore pedagogical tools that will exact the best from students in an online setting, particularly as we confront difficult questions relating to race, social justice, and the challenges of an ongoing global health pandemic, all of which implicate many areas of the law" says Okedji. "This is an institution known for innovation in legal education, she adds, "and what an amazing set of experiences we anticipate as students feast on what the faculty has been focused on doing for the past five months, including how some of the technical challenges they likely will encounter in the classroom mimic those that lawyers currently face in practice."
These innovations will ripple far beyond legal education, Okediji adds. "These issues we collectively face in this environment force questions upon us the answers to which will significantly affect the trajectory and pace of legal change, the place of lawyers, and the quality of our society for years to come."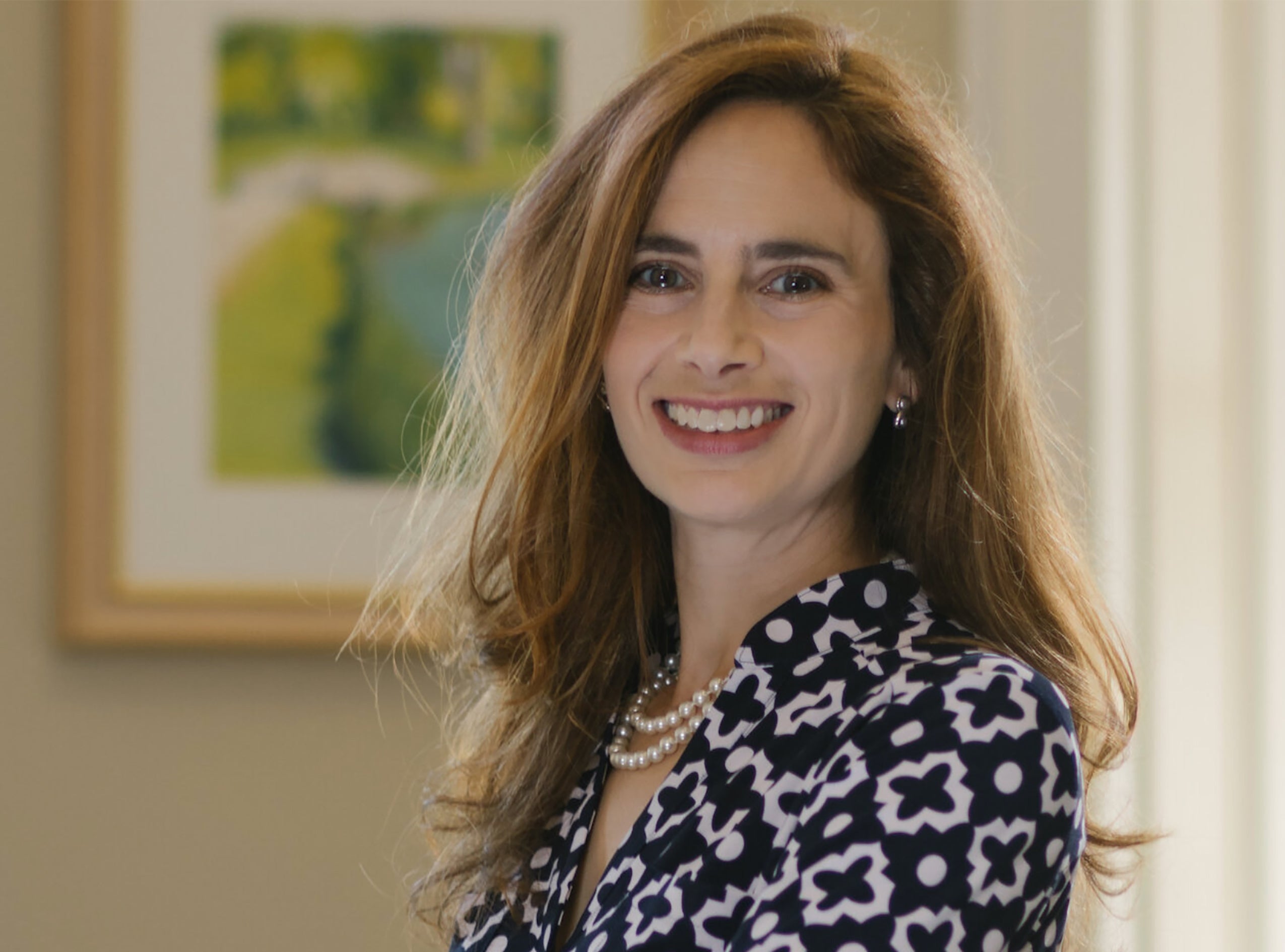 The law school's new Learning Experience & Technology team (LXT), led by Plunkett, was created to support this sort of innovation. Cohen describes it as a "swat team" to help faculty think about how to adapt effective in-class pedagogy to the online medium and put it into action. In the process, the faculty may find approaches or techniques that provide opportunities that enhance classroom teaching when they return to campus. Comprised of technologists and experts in instructional design, the LXT team has met with faculty members to discuss specific goals for their classes and reshape them for the remote environment. "We've been working at lightning speed to build on excellent work HLS did over spring and summer," says Plunkett. "We're talking with faculty who've spent decades as international leaders in whatever their fields of expertise are, and who are only more committed to that pursuit during times of crisis."
"Each and every faculty member across curriculum, from first-year orientation to upper-level classes, has been working steadily and innovatively throughout spring and summer to be ready for the fall," says Plunkett. "We are all seeing that there is so much more we can do digitally than we had thought." Those conversations," she says, "are just so much fun and so generative and so productive." Professors committed to the Socratic method "are not abandoning that nor should they," but enhancing Socratic dialogue with Zoom breakout rooms and polling and other techniques.
Many HLS faculty and staff are thought leaders in open access and digital learning "and in many ways HLS is already leading in online legal education spaces," Plunkett says. "They are so mindful and humble about the challenges we face, and they feel just as proud as ever to be tasked with bringing legal education to HLS students."
In partnership with HLS' Information Technology Services, the LXT team has assisted the faculty by creating Zoom studios in their homes, providing training to ensure the quality of video and audio, and developing a "crash plan" should technology fail in the middle of class. Faculty "completely understand the production nature of all of this," says Plunkett. "One way I look at it is, we're taking Broadway hits and turning them into Hollywood blockbusters. The heart of the stories and the characters aren't different but the mode of delivery, the timing, the pacing—those production aspects are different."
---
The Changes
Within the online course culture that evolved in the past months, HLS faculty are creating a variety of new pedagogical opportunities. "This is not a one-size-fits-all experience," says Plunkett. Some faculty are planning virtual field trips for students to participate via Zoom in actual court hearings around the country or visit legal institutions. Others plan to incorporate "carefully designed case studies," Plunkett says, "or look at the best moments and goals for which to use online polling."
Faculty have been encouraged to think in terms of teaching teams, says Cohen, who has enlisted six teaching fellows to offer additional office hours on top of his own and assist him with online discussion boards for his first-year Civil Procedure course. In that course, Cohen will offer "translational assignments," in which, for example, students may select an actual corporation of their choosing and work through such questions as whether a particular state has personal jurisdiction over it. Cohen is particularly excited about prominent alumni whom he has invited to speak online to the class about their experiences with notable cases or aspects of practice, including Richard W. Clary '78, a litigation partner at Cravath, Swaine & Moore, and a lecturer at HLS teaching courses on Evidence, Complex Litigation and Class Actions. "We have an amazing roster of alumni who are delighted to join us by Zoom for an hour but for whom it would be a harder task to come to HLS for a day," Cohen says. It's an opportunity to not only boost substantive learning but help students—and HLS—forge better connections with alumni.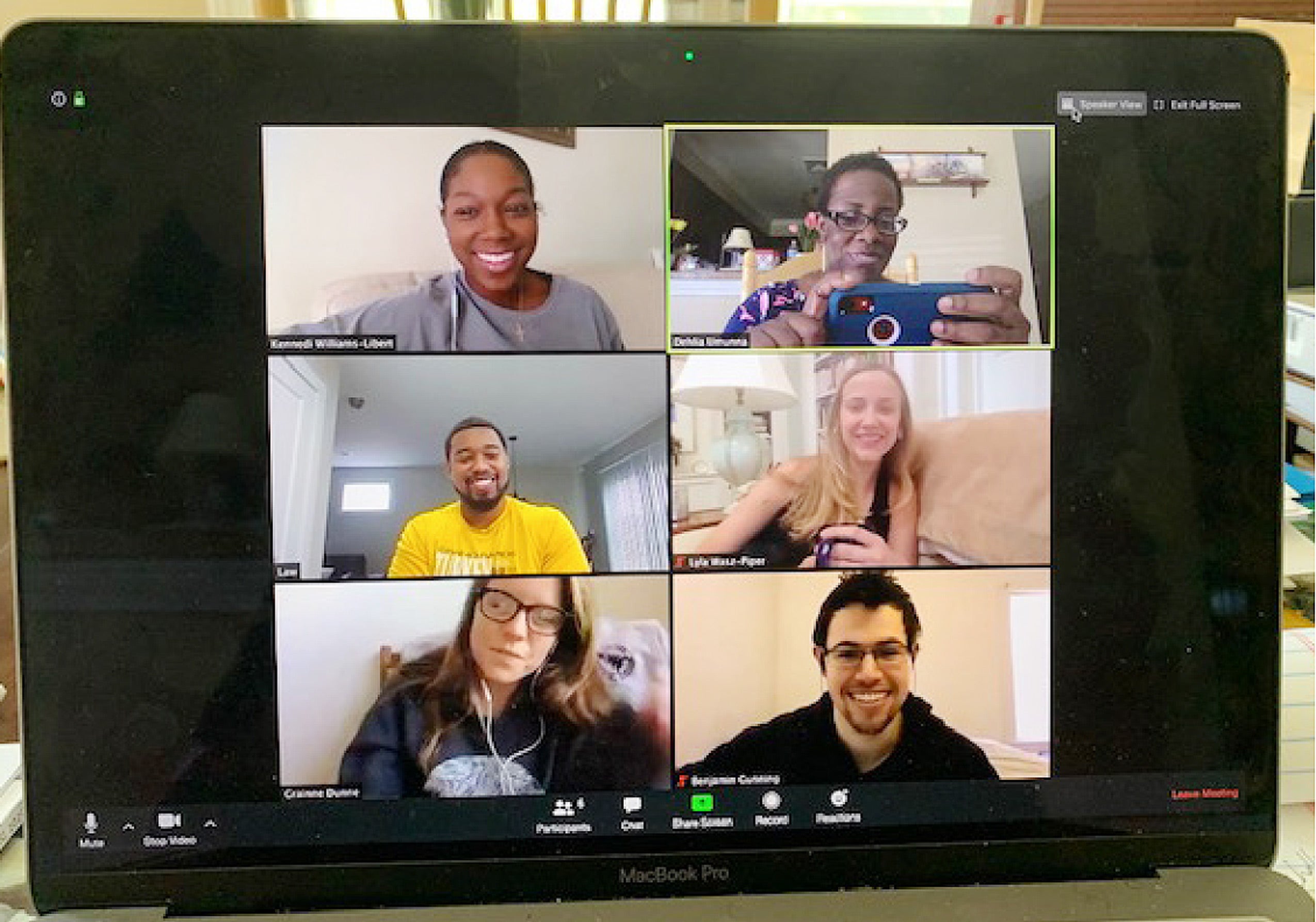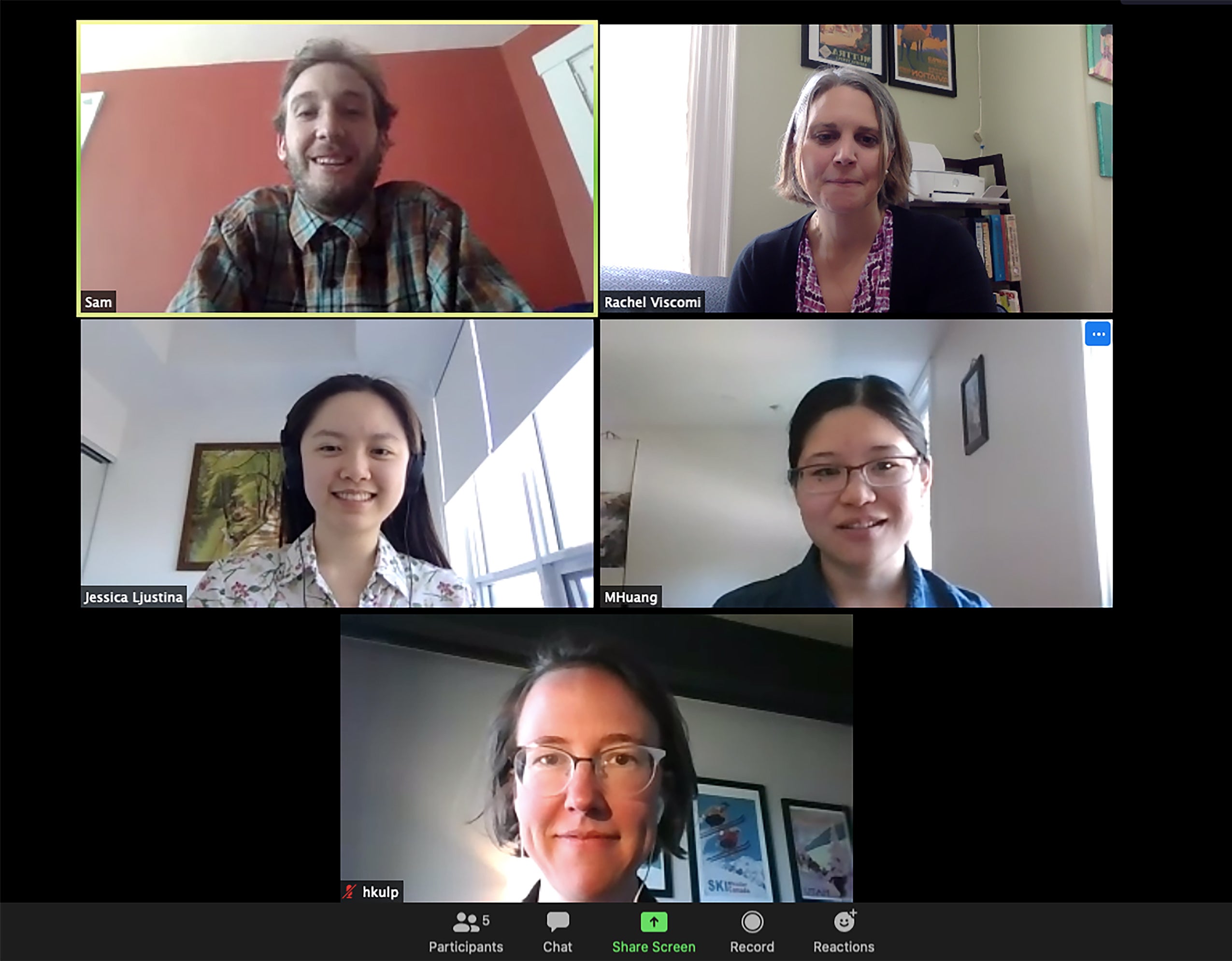 Some faculty are building in more written work asking students to relate concepts from class to aspects of everyday life, something Brady has long found effective for in-person classes, too. When she teaches land use, for example, she has students look up their childhood home and determine its zoning designation. "These are opportunities to build engagement, and a lot of our colleagues are thinking about how to help students see the law in action when we can't be in the classroom," Brady says.
Brady witnessed no decline in student engagement in her courses when the school pivoted to remote learning half-way through the spring semester. But she found it was essential to provide more transparency and structure so students know exactly what to expect each day. This approach sharply contrasts to what she humorously describes as, "The old Kingsfield method of, 'There's a secret in my head, can you guess it?'" And she thinks many of the innovations made for the fall term will become permanent.
"I think a lot of this will translate out of the remote classroom into the physical classroom once we see new techniques engage students, whether it's assignments that make abstract legal principles real to them or working in groups," says Brady. She hopes that as faculty try new approaches, students will too, to explore which new educational tools work best for them.
---
Clinics
Within the clinical program at HLS, the new digital reality has expanded the horizon of opportunities. For example, remote externships have been broadened so that students now may work at nonprofit and government offices across the country and students are not limited to working locally. "I feel an energy across the law school, not just in the clinical programs but across the whole faculty. There's something energizing in having to shake things up and have to try new teaching methods" says Lisa Dealy, assistant dean for Clinical and Pro Bono Programs.
It's not just legal education that is exploring revolutionary changes. "This is really a cutting-edge time to be practicing law," says Dealy. The clinics that operated over the summer "test-drove" remote practice, developing innovative solutions to such challenges as obtaining e-signatures on court documents. Courts around the country are holding hearings online, many for the first time.
The lower-income populations the clinics serve have been particularly hard-hit by the pandemic, and the clinics have found themselves inundated with work, Dealy says, while some of their work has shifted, too. The Harvard Legal Aid Bureau and other advocacy groups worked for a statewide moratorium on evictions that was implemented in April, and then got it extended from August to October. The Prison Legal Assistance Program is working with clients in prisons, where COVID-19 is rampant, while the Legal Services Center and Criminal Justice Institute, among others, are also assisting clients affected by the virus.
---
Community Building
Another big area of focus is how to foster community—an integral part of the HLS experience—when students and faculty can't meet in person.
"The imposed, mandatory fast from [in-person] human interaction has, I think, profoundly unsettled our infatuation with digital life," says Okediji, "and in turn, this has opened up remarkable space for conversations about community, connection, and the sharing of experiences in ways that are more personal and authentic. Without the option of face-to-face teaching, we find ourselves less willing to succumb to the distraction of what makes us different and instead ask regularly 'how can we help each other get through this experience?'" She adds that "community is not accidental, loving your neighbor is really intentional. I'm excited about the intentionality to serve one another that this new year will foster—both in the classroom and beyond."
The school is putting particular attention to onboarding incoming students, who unlike returning students haven't enjoyed the benefits of in-person community at HLS. In place of the usual, on-campus J.D. orientation, for example, it is offering a multi-day online series of events for J.D.s, including supplemental small group meetings with 1L section leaders beforehand. Graduate student orientation, which is taking place over a two-week period, includes a robust mix of online advising meetings and social connection events. And this is also the third year that HLS is offering Zero-L, a 12-to-14-hour online pre-term course that the school created to help ensure that all incoming students, whatever their backgrounds and previous areas of study, start with the foundational knowledge that will enable them to thrive in law school.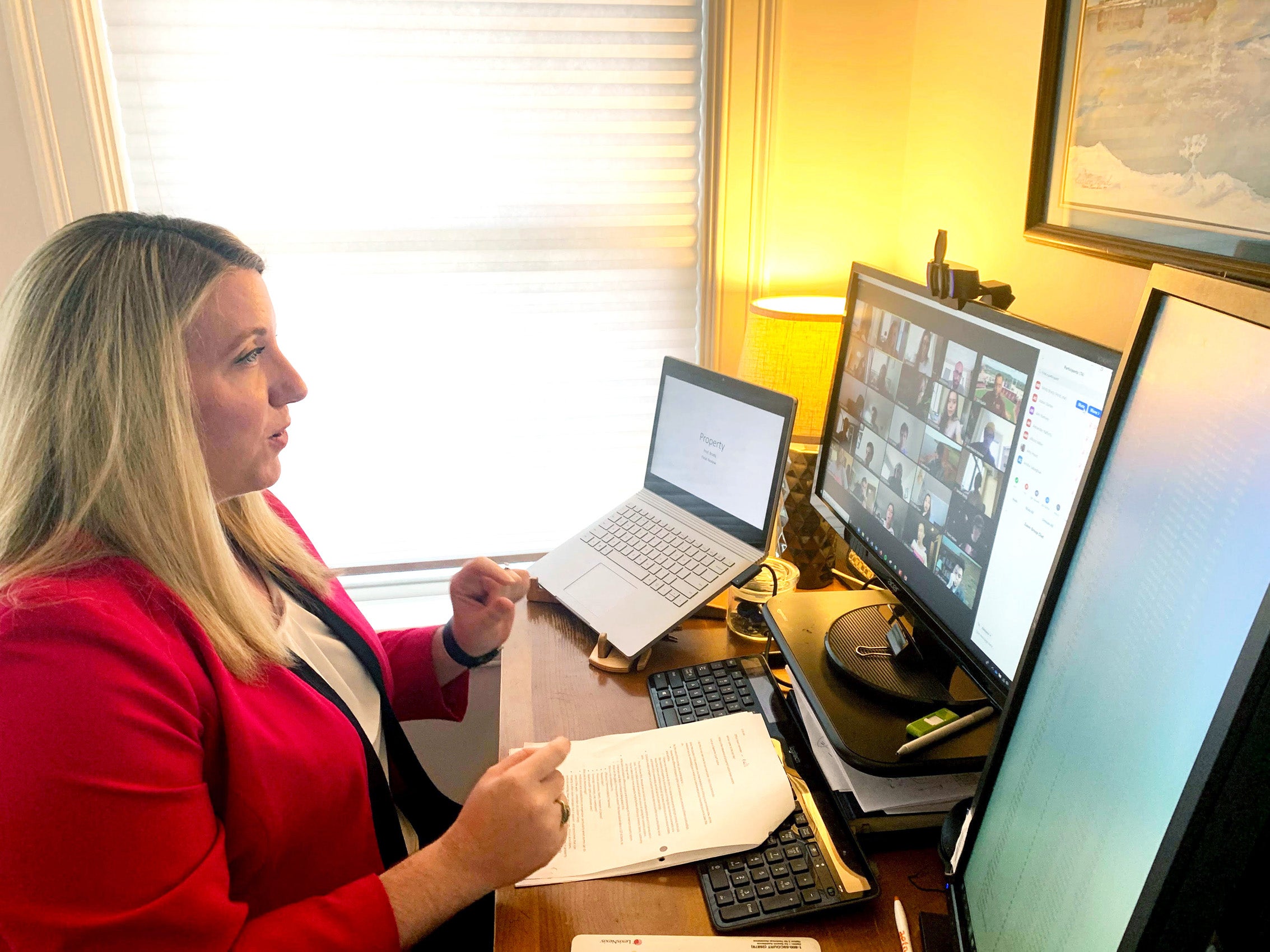 Mindful of the physical isolation imposed by the pandemic, the school is placing additional emphasis on community building through check-ins with students throughout the semester, virtual gatherings, and other activities such as faculty-hosted coffee hours, says Cohen. There will also be opportunities for students to find and connect with mentors and advisers. In addition to teaching and practicing remotely, the clinicians and section leaders are also trying to find creative ways to engage students—such as by having Zoom game nights, having students film short videos about themselves to share with their classmates, sharing recipes, and other ways for them to get to know each other inside and outside the remote classroom, Dealy says.
But many students face particular challenges during the pandemic, including family illness, financial strain, living situations unconducive to learning, and other stressors. "All those came up in the spring and there's no reason to think they won't come up in fall, perhaps even more acutely given we've all been living under this emergency for longer," says Brady. "The fact we're in a global shared emergency means compassion is required."
Some students have bigger challenges than others, a situation that section leaders regularly discussed during weekly meetings this summer, says Okediji, who grew up "quite poor" after her parents moved to New York City when she was 7 years old. "I understand when my students say, 'I have nowhere to go, my parents don't have enough room for me", or "I cannot afford to buy a suit for my interview," she says. "At the dawn of the Internet, many assumed that it would be a great equalizer. That was an illusion. This next year will prove our commitment to access to education and knowledge in new and unusual ways. Our students from less privileged backgrounds have unique difficulties that cannot be overlooked. Teaching wholly online means that issues of equity and equality must be at the forefront of our preparations, making sure that the unprecedented reliance on technology will not do a disservice to students with financial, physical, or mental health challenges.
Addressing these inequities is something she and many others at HLS will continue to focus on, Okediji says. In June, Manning announced the creation of an up to $1 million Technology Assistance Fund to help students with technological challenges participate more fully in online learning. In addition, the HLS Student Services team and many others across HLS are working to support students in myriad ways and help them connect to the wide array of services available across HLS and Harvard University.
---
Onto the Future
"We know this is not the HLS many students were expecting when they submitted their applications, but everyone is deeply committed to making this an exceptional semester," says Cohen. "Faculty who have been in teaching 20 years longer than I have are proving themselves to be committed innovators, and we hope that some of what we learn is not a one-off but something we'll take back to our bricks-and-mortar courses when we come back to campus."
Recognizing that an online learning experience may not be optimal for all students, HLS offered an additional deferral period for newly admitted J.D. and LL.M. students and extended the deadline for returning students to apply for a leave of absence.
Plunkett is convinced that many of the norms and practices of the newly robust digital world will persist after people again convene in physical spaces in a way that will open up new and exciting ways to think about "what it means to get a legal education anywhere in the country," she says.
"This is not a light moment nor a moment that anyone would have wished to come about this way," says Plunkett. "But for people who are passionate both about the necessity of legal education to preserve the rule of law in a democracy and about rising to the full scope of the moment for doing that, there is much that can be accomplished during this time of challenge."
"We cannot wait to welcome our students—virtually—from wherever they are coming from. We cannot wait to see them."
---
Related Reading