The Harvard Law School Library offers a treasure trove for legal historians. If one wanted to peruse, for example, a copy of the first printed collection of English statutes from the 15th century, there it would be. Yet, as three recent acquisitions demonstrate, the library also presents the lighter side of the law, with items that reveal the humor and personalities behind the cases and legal decisions that make history.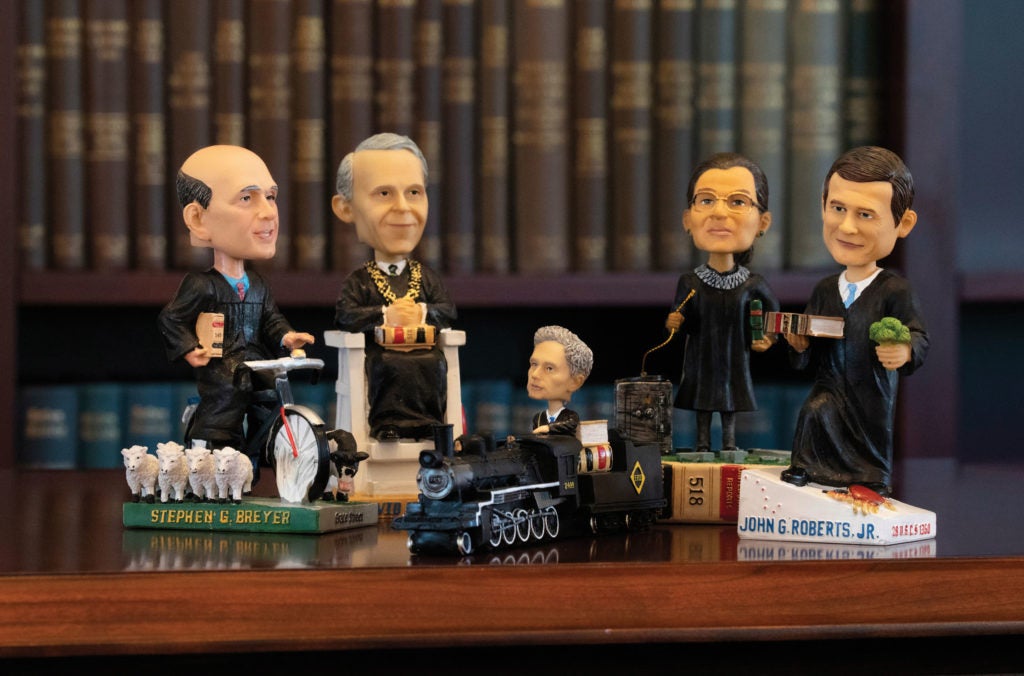 Heads of the Court
Sports fans love to go to games on days when teams give away bobblehead dolls representing their hometown stars. Fans of the law can go to the HLS Library to see bobbleheads of different kinds of heavy hitters. Issued by The Green Bag legal journal, the bobbleheads so far depict 25 Supreme Court justices, from the past such as Louis Brandeis LL.B. 1877 and the present such as Chief Justice John G. Roberts Jr. '79 (13 are in the HLS collection). Unlike on the Court, they will always appear to offer their enthusiastic assent.
---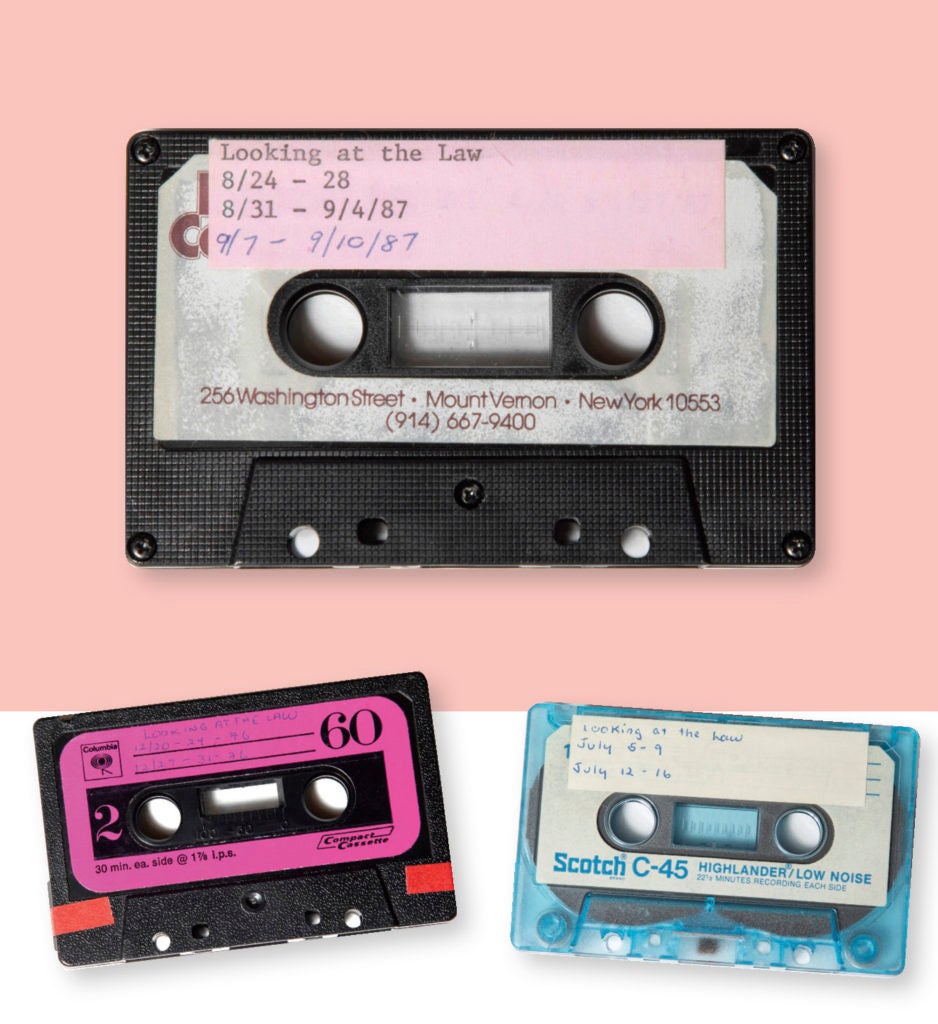 The Last Wordplay on the Law
For more than 40 years, Neil Chayet '63 analyzed legal cases in a radio segment he called "Looking at the Law," which was broadcast across the country. (He died in 2017 and produced the segment until shortly before his death.) The library provides access to more than 6,400 audio recordings all sharing the same format: He begins with a dramatic reading announcing, "This is Neil Chayet, looking at the law," offers his pithy and witty observations on each case in typically less than a minute, and then ends with a pun. A dispute over Elvis Presley memorabilia found the losing side "all shook up"; a faculty adviser of a student newspaper who was suspended because of a parody edition published on April 1 needed to watch out for those "who don't suffer April fools gladly"; a case of a person who was arrested for barking at a police dog and was later acquitted meant the police were "barking up the wrong tree."
---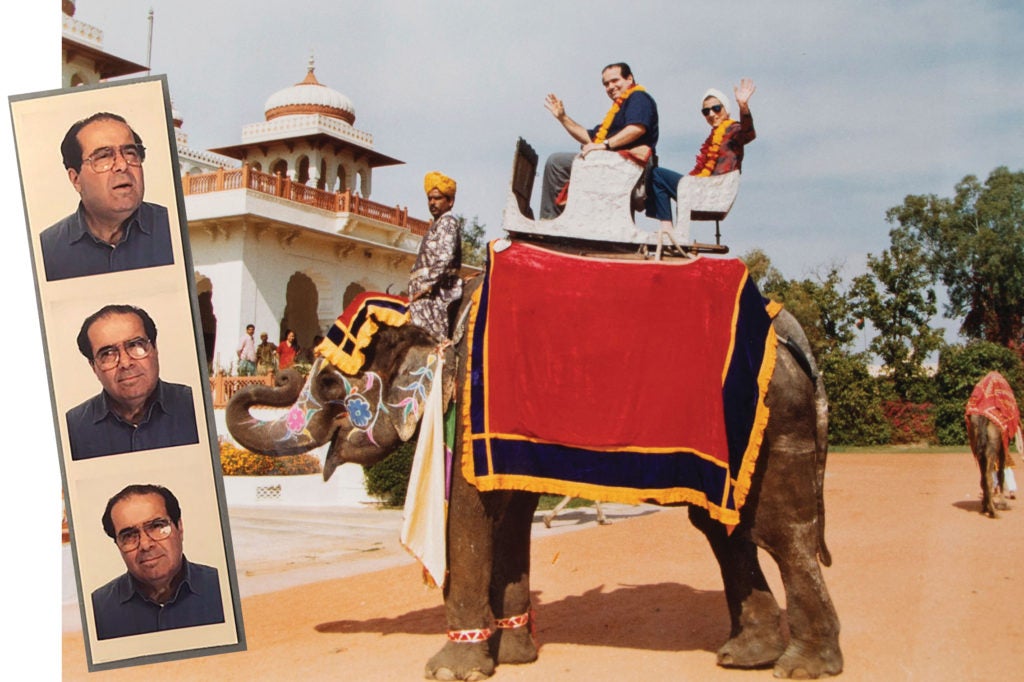 The Bond Between Justices
In 2017, the family of the late Supreme Court Justice Antonin Scalia '60 donated his papers to the HLS Library. While the collection focuses on his judicial work, it also includes personal mementos, notably a photo of him and his close friend Justice Ruth Bader Ginsburg '56-'58 riding an elephant together during a 1994 trip to India to learn about that country's legal system. (He later quipped that some of Ginsburg's friends questioned why she would take a back seat to Scalia on the elephant; Ginsburg retorted that the seating arrangement was based on weight distribution.) A portion of the collection is scheduled to be available to the public at the beginning of 2020 and will include approximately 2,000 photos.