Share your news
Submit your Class Note for the next issue of the Harvard Law Bulletin.
1960-1969
John Austin
1960
John Austin writes: "I hope Dean Toepfer ['47] would not feel betrayed: He admitted me to our class after extracting assurances that I would not squander an HLS education by returning to the music at the center of my life. Abandon it I did, but after years of study, teaching, and composing, I returned to a law practice that allowed time to put dots on paper — many of them on the commuter train going to work. I am forever grateful for such a varied, dual life. Retirement has, of course, permitted a greater focus on composition. So far, so lucky in this strange moment of threats hovering over health and democracy. COVID's delays have been a problem for my music (as yet to be shared: orchestral works, piano pieces, string duos for various instruments and a theater piece in collaboration with a MacArthur playwright — one of two Americans in the French National Theatre's repertory, the other being Tennessee Williams — not to mention [my] opera 'Heloise and Abelard,' which Ed Jones brought to life in concert form at Harvard 11 years ago)." Austin adds that, powered by "a burst of autumnal energy," he has also been working on another project: a manual that — in text, dozens of musical examples, and whole new pieces — details a way of hearing that has enabled his composition. He writes: "My hunch is that perhaps self-publishing may be the way to get this work into interested hands. I would welcome any tips on self-publishing and any suggestions about people who might be interested in the music and/or the manual. Music's to be shared, after all."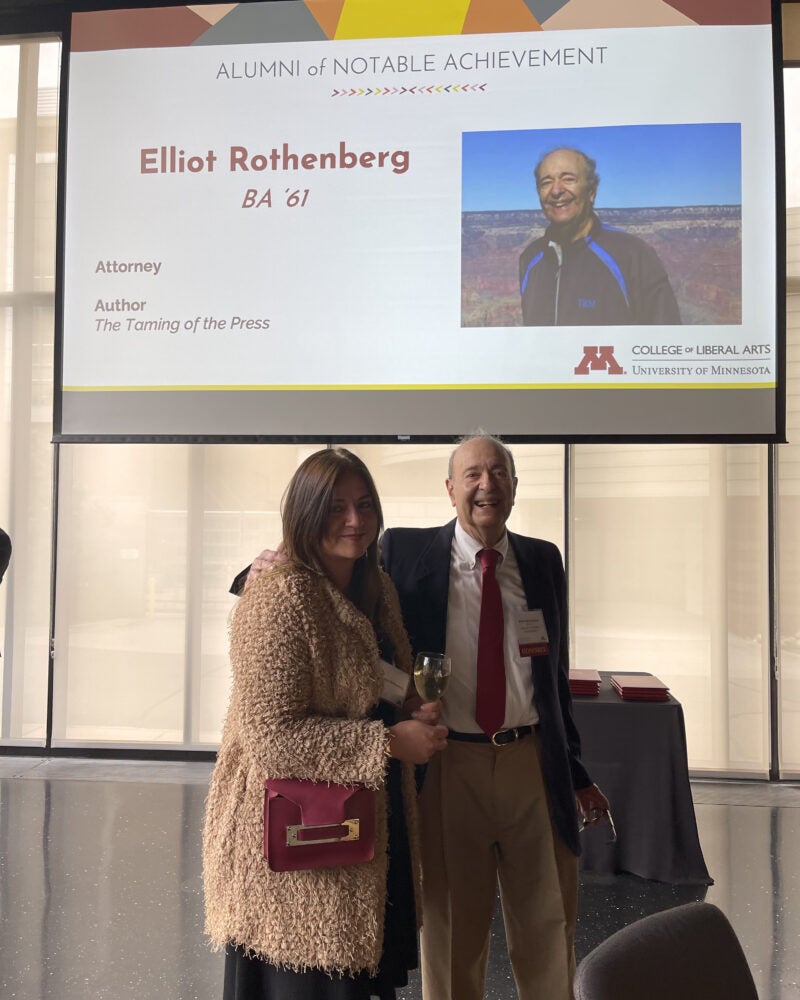 Elliot C. Rothenberg
1964
Elliot C. Rothenberg received the University of Minnesota College of Liberal Arts Outstanding Alumni Award. (He is pictured here at the awards ceremony with his younger daughter Rebecca Rothenberg.) The CLA website article on the award wrote of Rothenberg's "groundbreaking legal career. … Among the most respected legal minds in the country, Rothenberg built a career based on the love of the law and the power of words. His reputation as an expert in the First Amendment rights of media organizations sprung from the landmark Cohen v. Cowles Media Company case, which went all the way to the Supreme Court. Rothenberg's success in this case not only determined the future course of his legal career but resulted in a defining decision about First Amendment rights." At the awards ceremony, CLA Dean John Coleman spoke of Rothenberg's Cohen v. Cowles Media Company case files archive in the Historical & Special Collections department of the Harvard Law School Library. Rothenberg is still working in his favorite legal subject area: First Amendment law.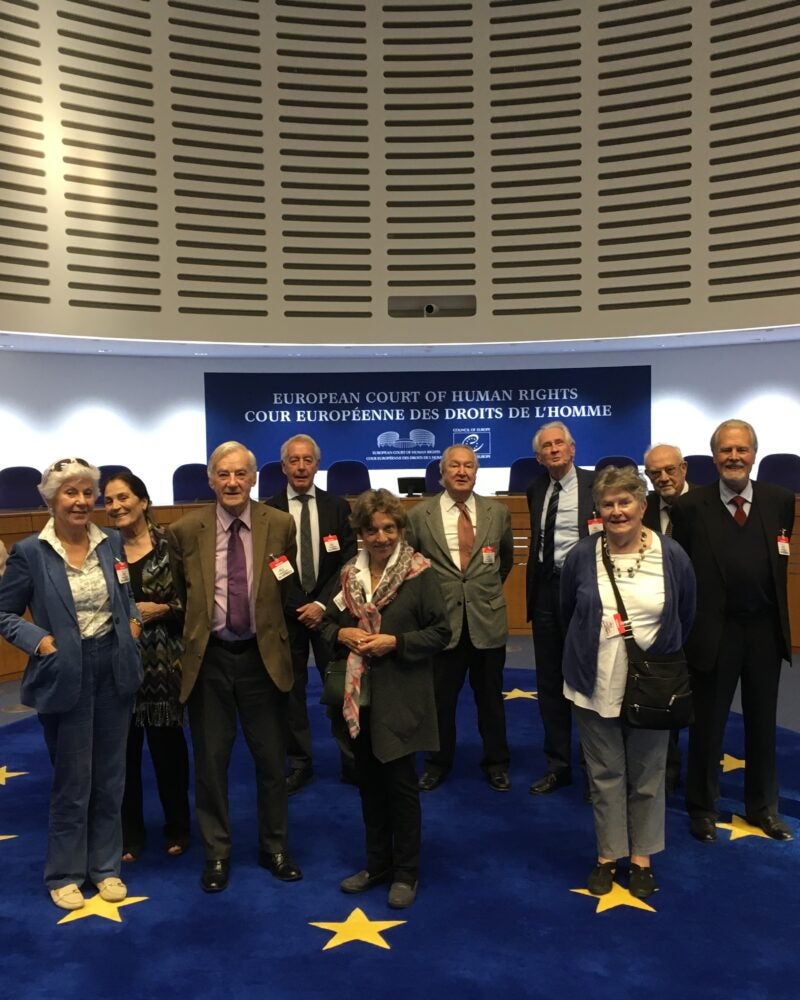 Rosine Lorotte
1965
Rosine Lorotte LL.M. writes: "Since 1966, some of the LL.M. '65 graduates meet in a different country every year — mostly the European and South American graduates. In 2022 the meeting was held in Strasbourg (France), and the key event was the visit of the European Institutions (Council of Europe and European Court of Human Rights). In 2023 the meeting will be held in Switzerland with Jenö Staehelin LL.M. in command."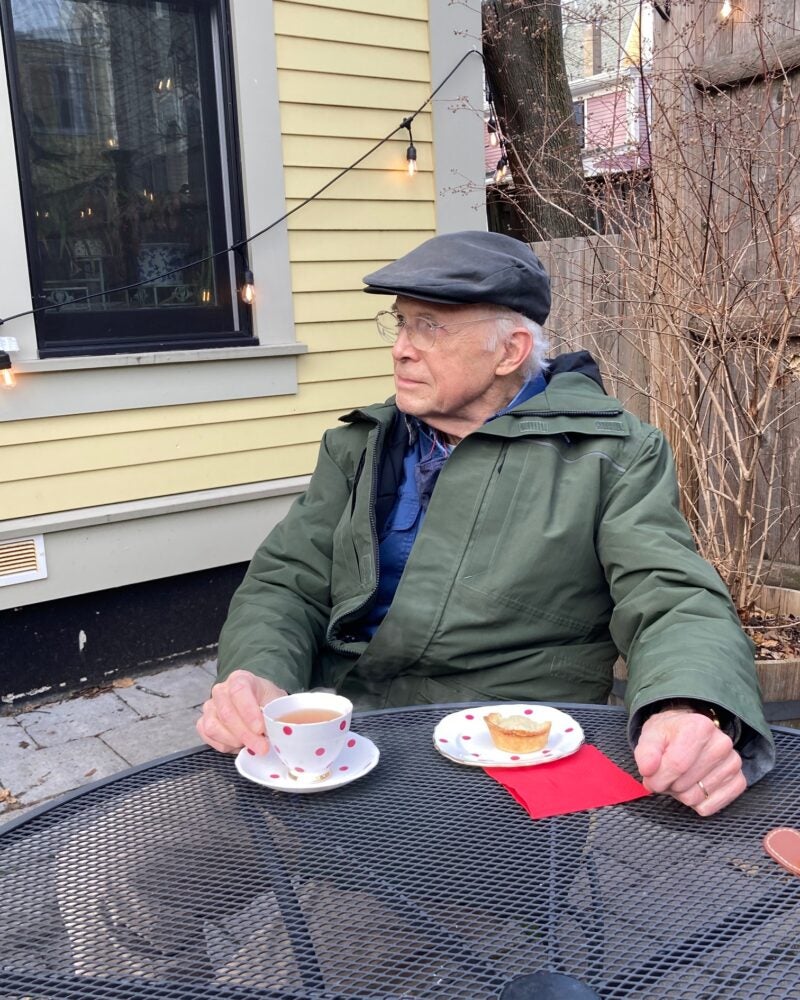 Tony Rogers
1966
Tony Rogers writes: "After writing 'Fake Smiles' (TidePool Press), a memoir about growing up in a political family during the Nixon era, I have written six amateur detective mysteries featuring a retired judge, Jim Randall. They are mostly set in Cambridge. The first is 'Judge Randall And The Tenured Professor' (there is a murder behind the Divinity School), and the latest is 'Judge Randall At The Long Gone.' They are available in e-book and paperback at local bookstores and on Amazon."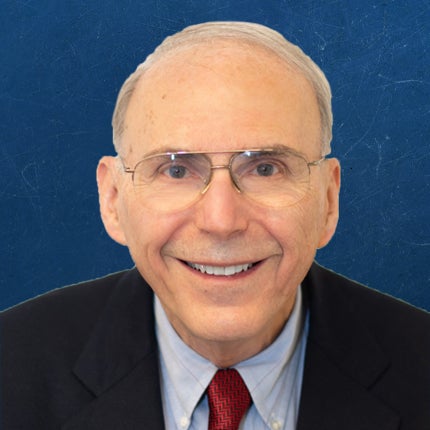 Richard Rothberg
1967
Richard Rothberg, a trusts and estates attorney, has joined New York firm Pierro, Connor & Strauss as senior counsel. A former chair of the trusts and estates law section of the New York State Bar Association, he is a fellow of the American College of Trust and Estate Counsel. 
Stephen Stander
1967
Stephen Stander wrote to share the news of  his classmate Robert L. Walker's passing on Feb. 9: "Bob had a distinguished career as an advocate for the rights of juveniles. He worked at the Youth Law Center in San Francisco for many years. He also wrote a leading textbook on juvenile law in California. Bob then went on to private practice on behalf of families. Bob and I were close friends for many years and spoke virtually every week despite the distance between us. He is already missed."
1970-1979
Fred Geldon
1973
Fred Geldon is co-author of "Ethics and Law in Computing: Exploring Legal Issues and Ethical Concerns in 21st-Century Technology." The textbook examines a variety of issues students are likely to encounter in their work as computer or IT professionals and examines how the law is applied in real-world cases related to technology.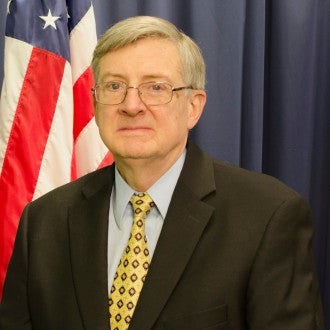 Alden Abbott
1977
Alden Abbott writes that he is co-author of "Trade, Competition and Domestic Regulatory Policy" (Routledge): "This volume presents a property-rights-centered perspective on the harmonization of competition, trade, and regulatory law. It emphasizes consumer welfare enhancement as an organizing principle and calls for the phasing out of anticompetitive market distortions that largely fall outside the scope of contemporary trade and competition law."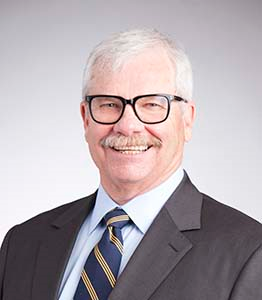 Donald Rez
1978
Donald Rez, a shareholder at Sullivan Hill Rez & Engel, was recognized by San Diego Magazine as a 2023 Top Lawyer in San Diego in the field of antitrust and trade regulation. He was also selected as a 2023 Super Lawyer, for the 13th year, in the area of Business/Corporate Litigation. Rez focuses his practice in the areas of business and commercial litigation and antitrust and trade regulation.
1980-1989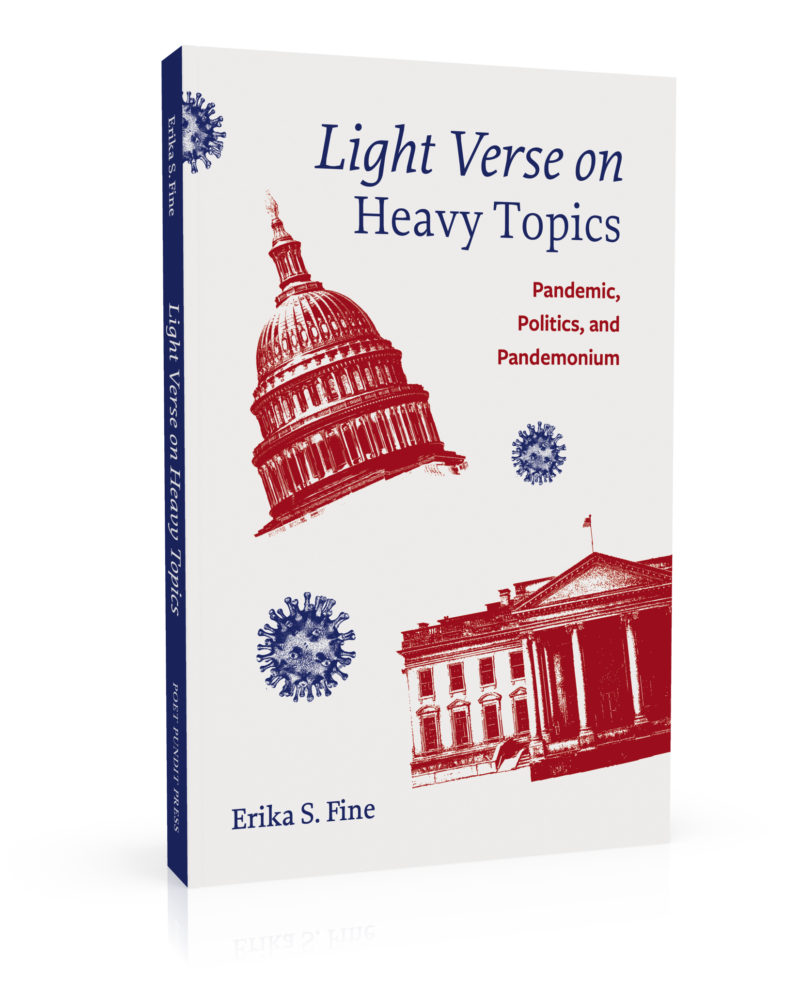 Erika Fine
1980
Erika Fine released a new book of political-satire poems, "Light Verse on Heavy Topics: Pandemic, Politics, and Pandemonium." The book is "the result of one woman's quest to quell her anxiety and make sense of our chaotic world." Her poems have been published in Cognoscenti, the website for WBUR, one of Boston's NPR stations; Light, a journal of light verse; and The New York Times. Her prose has appeared in The Boston Globe.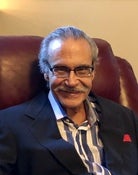 Raymond Angelo Belliotti
1982
Raymond Angelo Belliotti, SUNY Distinguished Teaching Professor of Philosophy Emeritus, has published his 26th book: "Italian Rebels: Mazzini, Gramsci, and Giuliano" (Fairleigh Dickinson University Press).
Hernán Pérez Loose
1985
Hernán Pérez Loose LL.M. S.J.D. '89, a founding partner at Coronel & Pérez Abogados in Guayaquil, Ecuador, wrote last December: "The President of the Republic of Ecuador has just appointed me ambassador and head of the Ecuadorian Mission to the United Nations organization in New York City. Among the tasks that I will assume is representing Ecuador as nonpermanent member of the United Nations Security Council. This will be the fourth time since the United Nations was created in 1945 that our country has held this position. This appointment is an excellent opportunity to serve my country and the cause of world peace and security. Accepting it will require me to set aside my responsibilities at Coronel & Pérez for approximately two years." Pérez Loose has also had a weekly column discussing political and international issues in El Universo, the largest Ecuadorean newspaper. In addition, he shares that he was the co-winner of the Laylin Prize for his S.J.D. dissertation at HLS and in 2022 his son Adrián Pérez Salazar graduated from HLS's LL.M. program.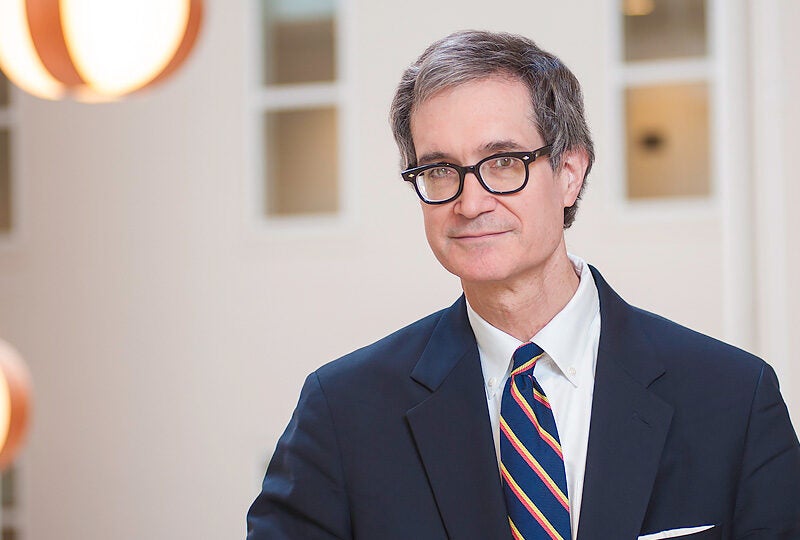 Walter Effross
1987
Walter Effross' new book, "Keeping Your Own Counsel: Simple Strategies and Secrets for Success in Law School," includes several instructive stories from his experiences as an HLS student. Its preface and first two chapters can be read through the "Look inside" feature on Amazon, he writes, and there's a companion blog, http://www.keepingyourowncounsel.com, that has "links to my conversations with leading in-house and outside counsel about the definition and goals of, career opportunities in, and ways to remain current on, the increasingly relevant practice of Environmental, Social, and Governance (ESG) law." The links are also available directly at http://www.talking-esg.com. Effross is a professor at American University Washington College of Law.
David S. Schaffer
1987
David S. Schaffer reports that his firm has combined with, and has become, the Chicago office of Kilpatrick Townsend & Stockton. He says he is thrilled be a part of such a dynamic firm. His wife, Margaret, works for the Cook County Sheriff's Office, assisting women who are the victims of abuse and trafficking. The couple stays busy at home with three children, the eldest of whom will attend Trinity College in Connecticut in the fall, with the other two going to Saint Ignatius College Prep in Chicago. "There is plenty of activity in the Schaffer household!" Schaffer writes. 
Craig C. Martin
1988
Craig C. Martin, chairman, Midwest, at Willkie Farr & Gallagher, and his colleague Amanda Amert, chair of the firm's ERISA litigation group, have written the new "ERISA Benefits Litigation Answer Book" (Practising Law Institute). The book provides a comprehensive overview, in Q&A format, of the various causes of action the Employee Retirement Income Security Act provides to remedy violations of the statute, enforce the terms of a benefit plan, or provide other relief to plan participants or fiduciaries. In addition to covering aspects of litigation such as stock drops, ESOPs, cash balance plans, and prohibited transactions, the book has chapters discussing litigation of claims arising under federal common law, affirmative defenses to ERISA claims, and limitations on actions under ERISA.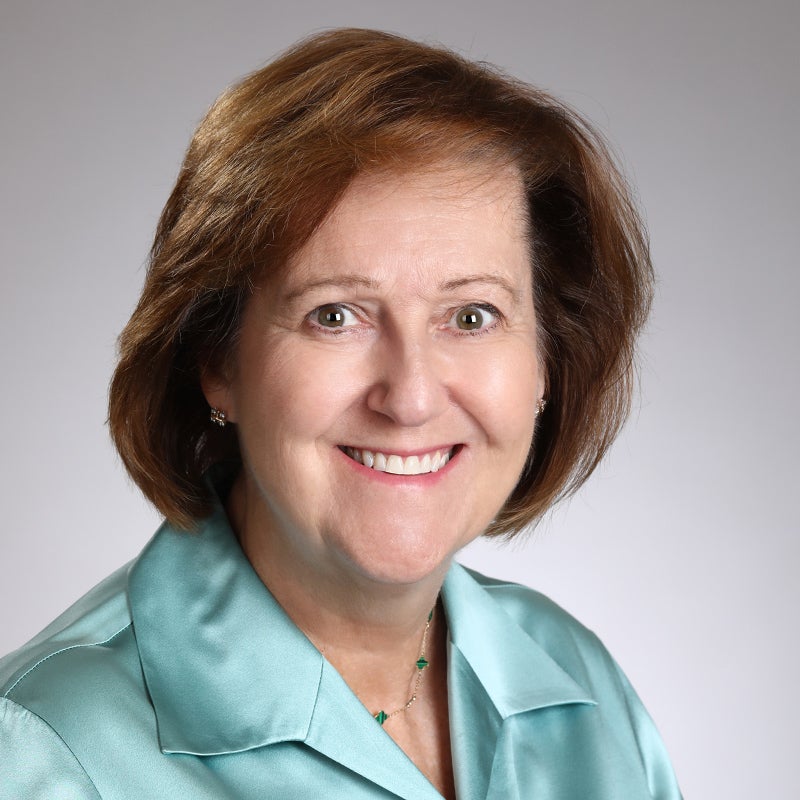 Pamela Martinson
1989
Pamela Martinson retired as a partner with Sidley Austin in 2022 after 12 years in the firm's Palo Alto office, where she represented technology companies and the institutions that finance them as a member of the global finance practice. She continues to serve on several boards and has taken a position as chief legal officer with Visionary Fiber Technologies in Lockhart, Texas, a company developing fiber reactor separation and mixing technology.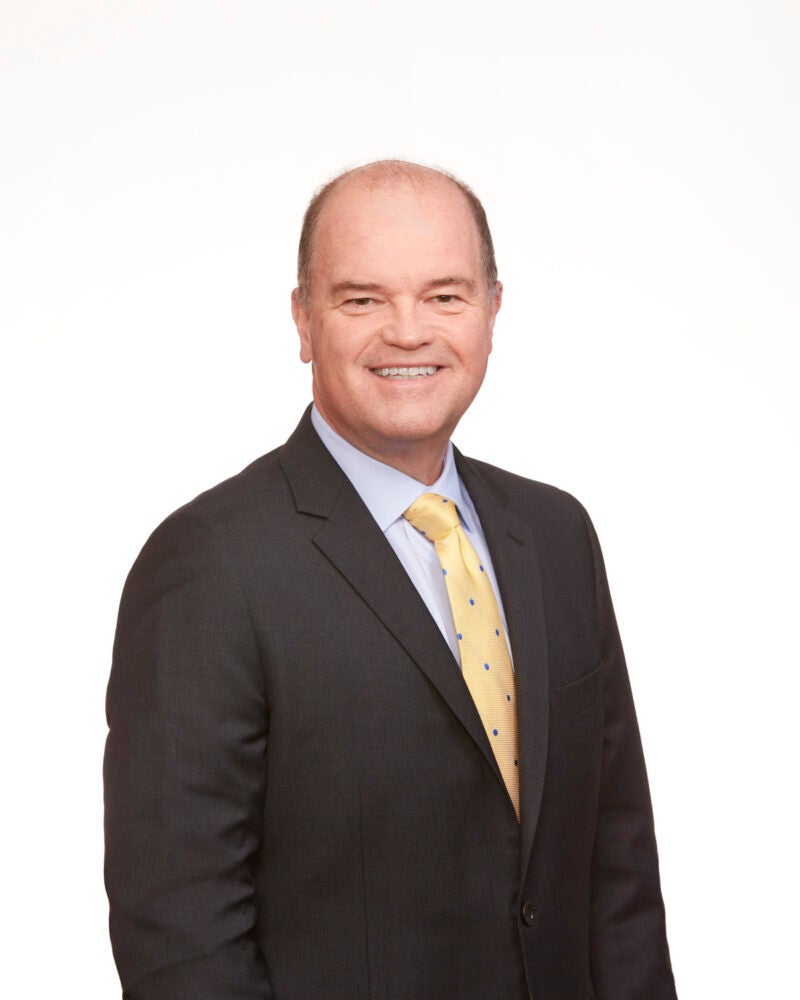 Kevin O'Connor
1989
Kevin O'Connor has joined Clyde & Co as a partner. His longtime professional home at Hermes, Netburn, O'Connor & Spearing recently merged with Clyde & Co, becoming its Boston office. O'Connor specializes in insurance coverage and surety law matters.
1990-1999
James Warren
1990
"I am pleased to announce the publication of 'The Complete Poems of Al-Mutanabbi,' my new English verse translation of the greatest of the Arab classical poets," writes James Warren. "Considered the 'Arab Shakespeare,' Al-Mutanabbi (who lived from 915-965 A.D., toward the end of the Abbasid Caliphate) has been hugely influential in Arabic poetry for more than a thousand years, but this is only the second English translation that includes all 287 poems. The longer ones extol life in the desert," Warren writes, where "thistle-juice bedecked" camels with "feet dyed green with saltbush, stain" roam. "Interspersed are shorter pieces full of wry insights into daily life at court and the precarious world of the professional poet." The translation is available from Amazon in three hard-back volumes or as a single e-book.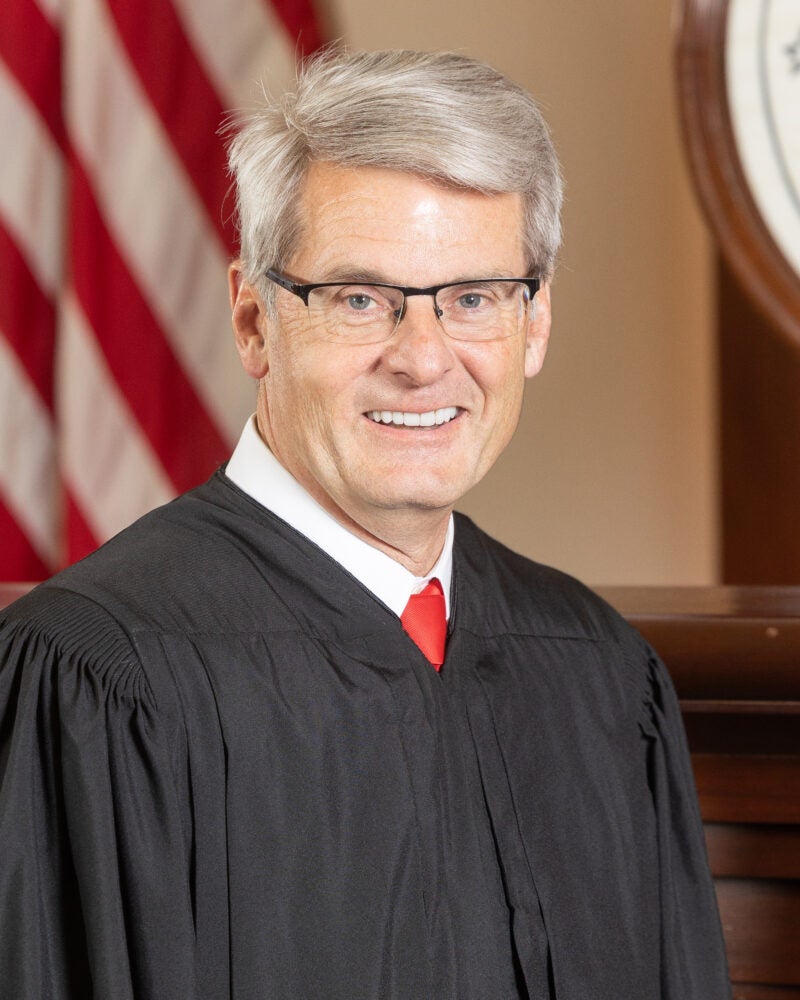 Greg Cook
1991
Greg Cook now serves as an associate justice of the Alabama Supreme Court.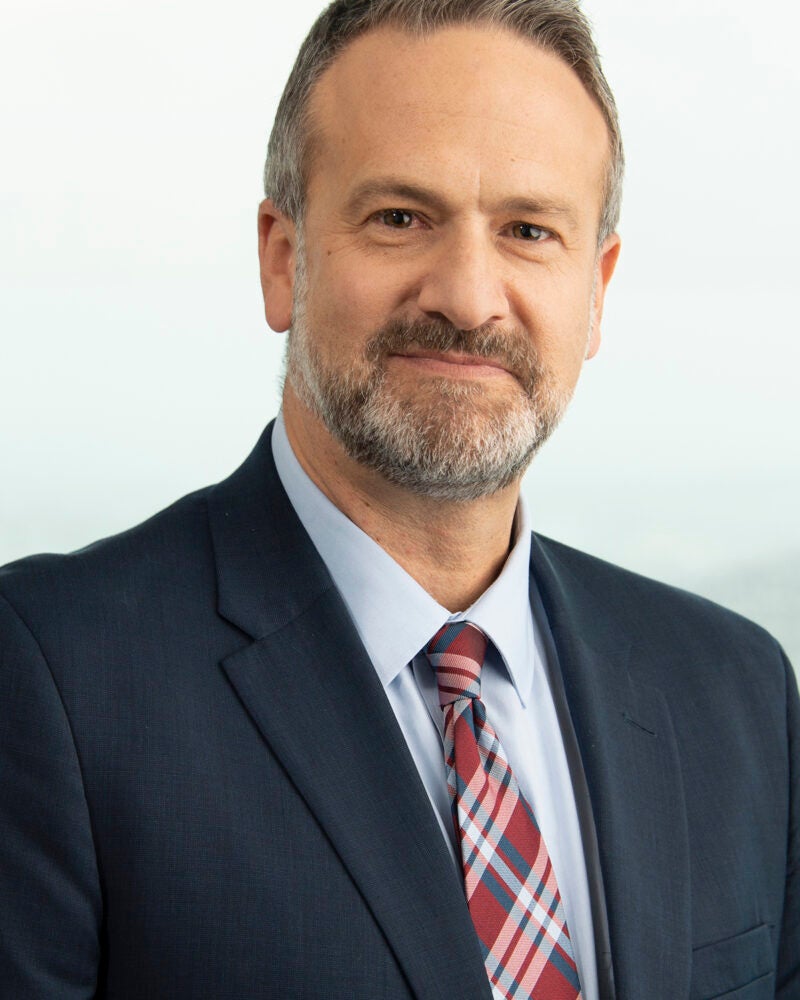 Joe Stanganelli
1991
Joe Stanganelli, a partner at Barclay Damon in Boston, has been named co-chair of its commercial litigation practice area. He is also a member of the firm's intellectual property litigation practice area.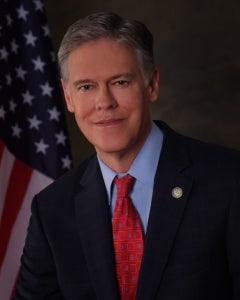 Roger B. Handberg
1994
In December 2022, Roger B. Handberg was confirmed by the United States Senate as the U.S. attorney for the Middle District of Florida. Handberg has been a career federal prosecutor in Orlando for over 20 years.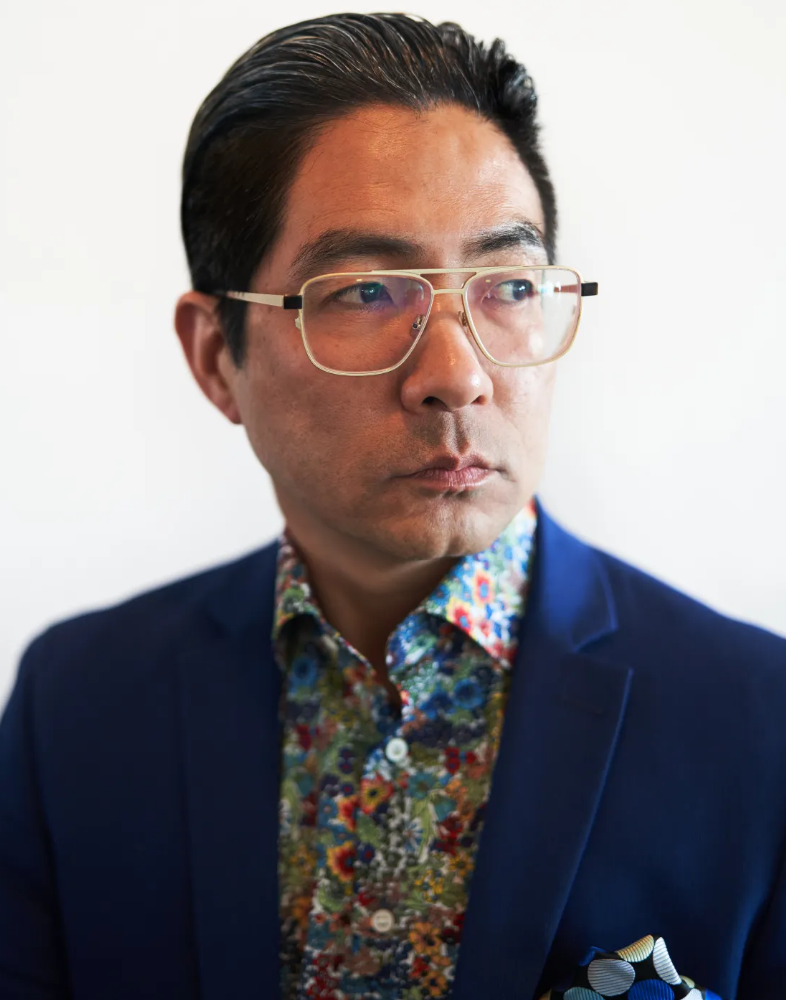 Edward Lee
1995
Edward Lee is author of the new book "Creators Take Control: How NFTs Revolutionize Art, Business, and Entertainment." In it, he explains how NFTs operate and explores their impact, including on our understanding of ownership. 
Dana Brakman Reiser
1998
Dana Brakman Reiser is thrilled to announce the publication of her second book, "For-Profit Philanthropy: Elite Power and the Threat of Limited Liability Companies, Donor-Advised Funds, and Strategic Corporate Giving" (with Steven A. Dean). She has been writing about philanthropy and social enterprise as a member of the Brooklyn Law School faculty, where she holds a chair as Centennial Professor of Law, for 20 years. She lives in Brooklyn with her husband, Jeff Reiser, and their daughter, Charlotte.
N. Jeremi Duru
1999
N. Jeremi Duru, a professor at American University's Washington College of Law, is co-author of "Understanding Sports Law." In addition to giving a comprehensive overview of the legal issues and concepts that emerge from relationships existing within American sport, the book captures the legal doctrine and rules arising from judicial decisions, state and federal legislation, and the private law created by associations and other sport entities. While its primary focus is on the current legal principles governing relationships in sport, the book also discusses the historical evolution of such rules in order to foster an understanding of today's controlling principles.
Gina Kastel
1999
Gina Kastel has recently become chair of Faegre Drinker, the first woman to hold that role. She has served in multiple leadership roles at the firm, including as a member of its board and executive team since 2015. Kastel also has co-chaired its compensation committee and served as its integration partner following the 2020 merger of Drinker Biddle & Reath and Faegre Baker Daniels. Previously, Kastel served as Faegre Baker Daniels' vice chair and chief operating partner.
2000-2009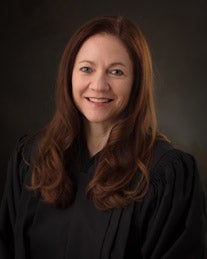 Amy J. Oliver
2000
Amy J. Oliver was appointed by Utah Gov. Spencer J. Cox to the Utah Court of Appeals in January. She was unanimously confirmed by the Utah State Senate in February. Oliver was serving as a district court judge in Salt Lake City at the time of her appointment. 
David Ware
2002
In January, David Ware was promoted to partner at Gibson, Dunn & Crutcher in Washington, D.C., where he is a member of the securities enforcement practice group. Ware represents issuers and audit firms in SEC, PCAOB, and other regulatory and criminal investigations and enforcement actions, and he conducts internal investigations in the areas of auditing, accounting, and securities compliance. 
Graham "Gray" Buccigross
2004
Earlier this year, Graham "Gray" Buccigross was promoted to partner at Mayer Brown. Formerly counsel in the Palo Alto office, Buccigross is a member of the firm's intellectual property group and the northern California offices' pro bono coordinator. His practice largely focuses on high-tech patent litigation but also includes medical devices and life sciences. In addition to district court litigations, he represents clients at the U.S. International Trade Commission, ICC International Court of Arbitration, and U.S. Patent and Trademark Office.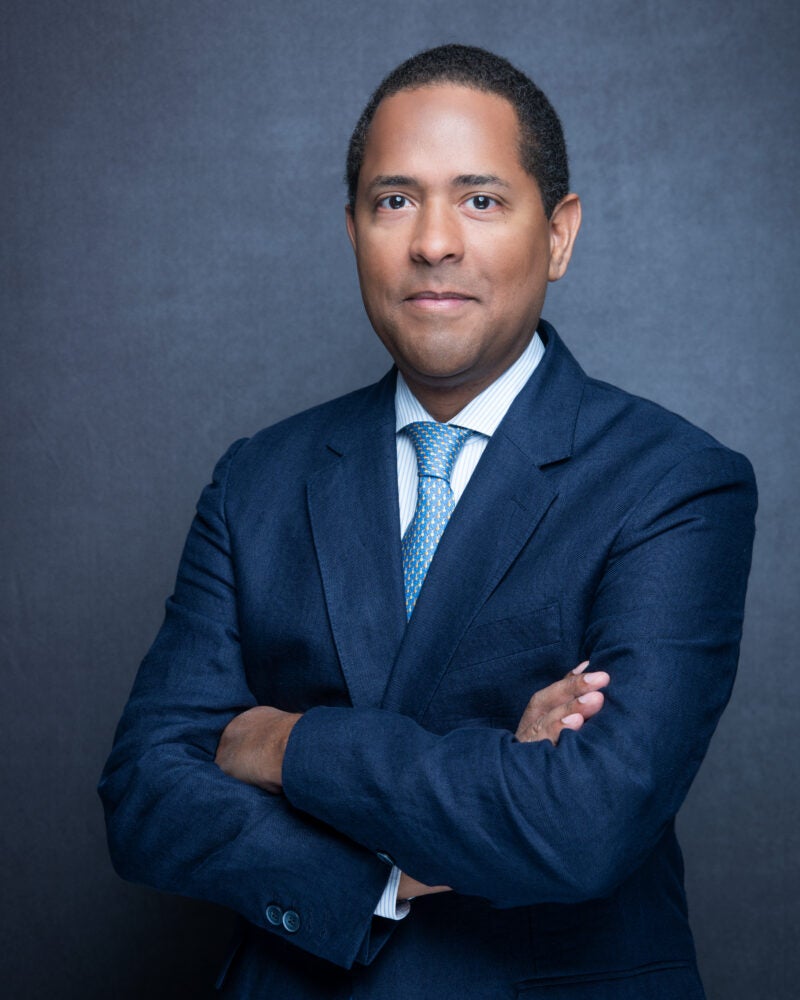 Rafael Cox Alomar
2004
Rafael Cox Alomar, a visiting professor at HLS in winter 2022, is the author of "The Puerto Rico Constitution" (Oxford University Press). The book offers both up-to-date commentaries on and an extensive history of the Puerto Rico Constitution, from Spanish colonization to the modern era.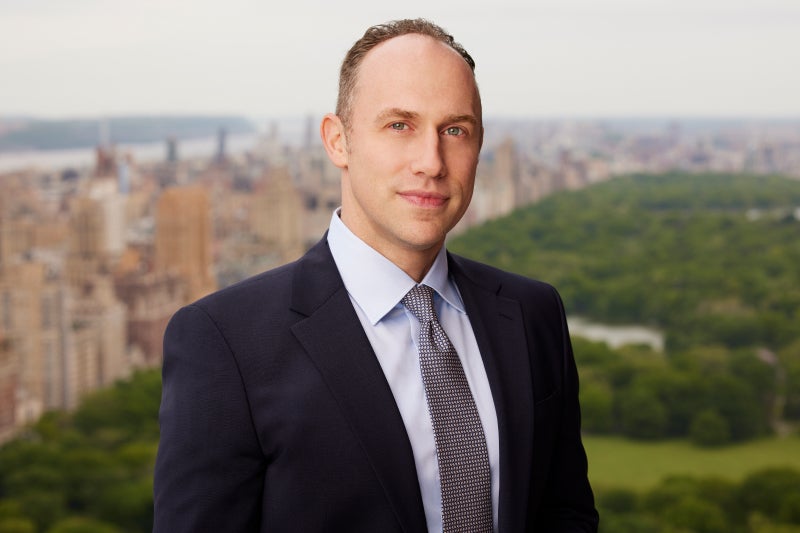 Michael Bloch
2005
Michael Bloch and Benjamin White '13 recently launched their own law firm, Bloch & White, in New York, and focus on areas such as public interest, civil rights, criminal defense, and commercial litigation. Previously, Bloch practiced at Kaplan Hecker & Fink, where he represented individuals investigated by various state and federal regulatory agencies in addition to leading other plaintiff-side matters. In particular, he helped lead the litigation against the white supremacists who organized the deadly rally in Charlottesville, Virginia, in 2017, which resulted in a favorable jury verdict for his clients.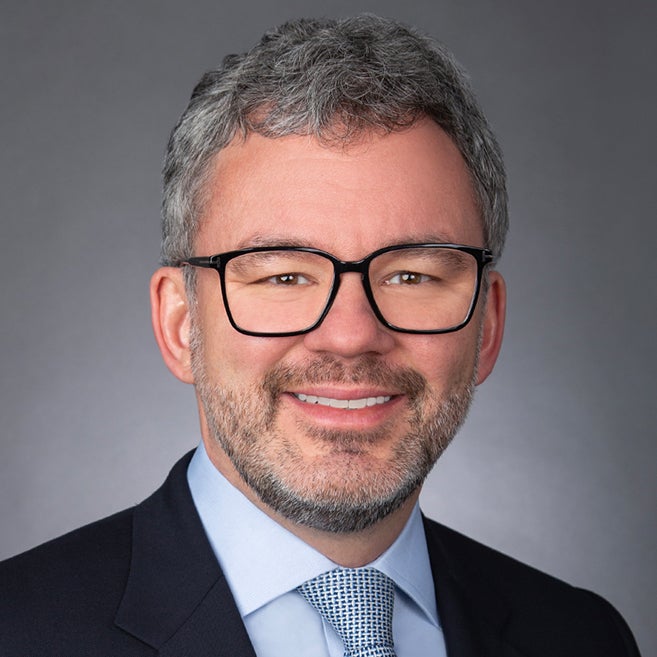 David W. Foster
2005
David W. Foster has joined Kirkland & Ellis in Washington, D.C. As a member of the tax disputes practice, he advises corporations, partnerships, individuals, and estates with respect to civil and criminal tax controversies.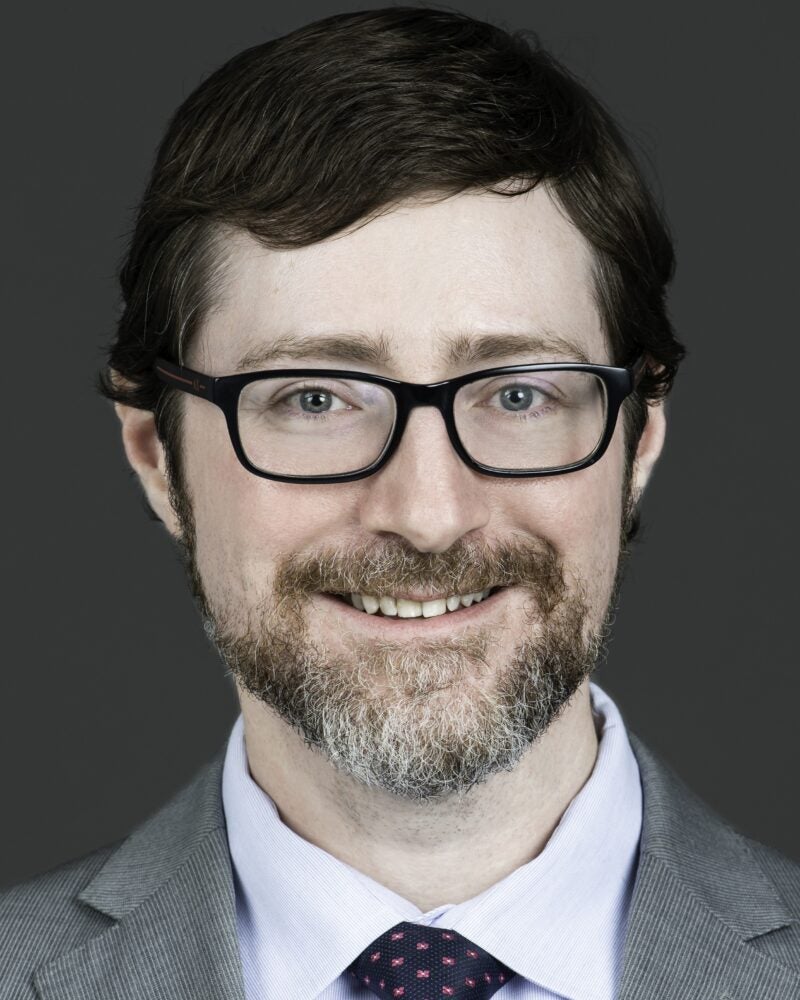 Ryan Pinckney
2006
Ryan Pinckney has joined the Houston trial law firm Alavi Anaipakos as an associate.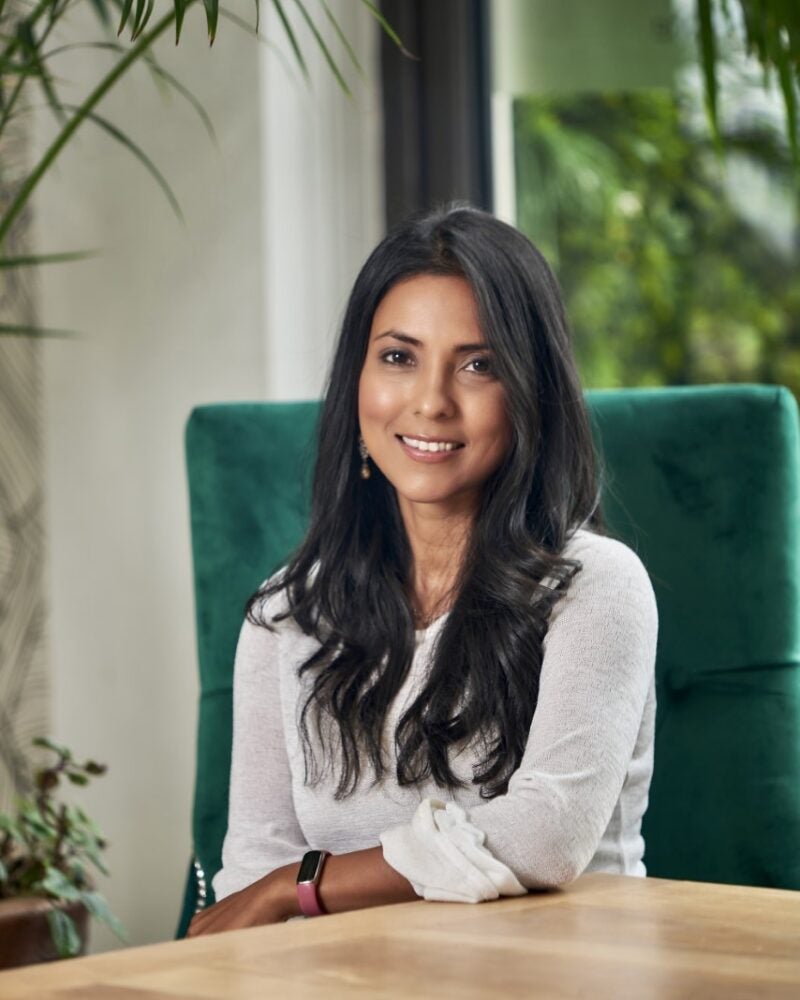 Vibhuti "Vib" Jain
2007
Vibhuti "Vib" Jain's newly published debut novel, "Our Best Intentions" (William Morrow/HarperCollins), follows a working-class, Indian American single father and daughter living in an affluent suburb of New York, who get caught up in a criminal investigation that causes rifts in their community and forces them to confront thorny questions about race, class, and belonging. The book has received praise in numerous media outlets, including The New York Times, "Good Morning America," and NPR. Jain lives with her husband and daughter in Johannesburg, South Africa, where she works in international development. She began her career as a corporate lawyer in New York City.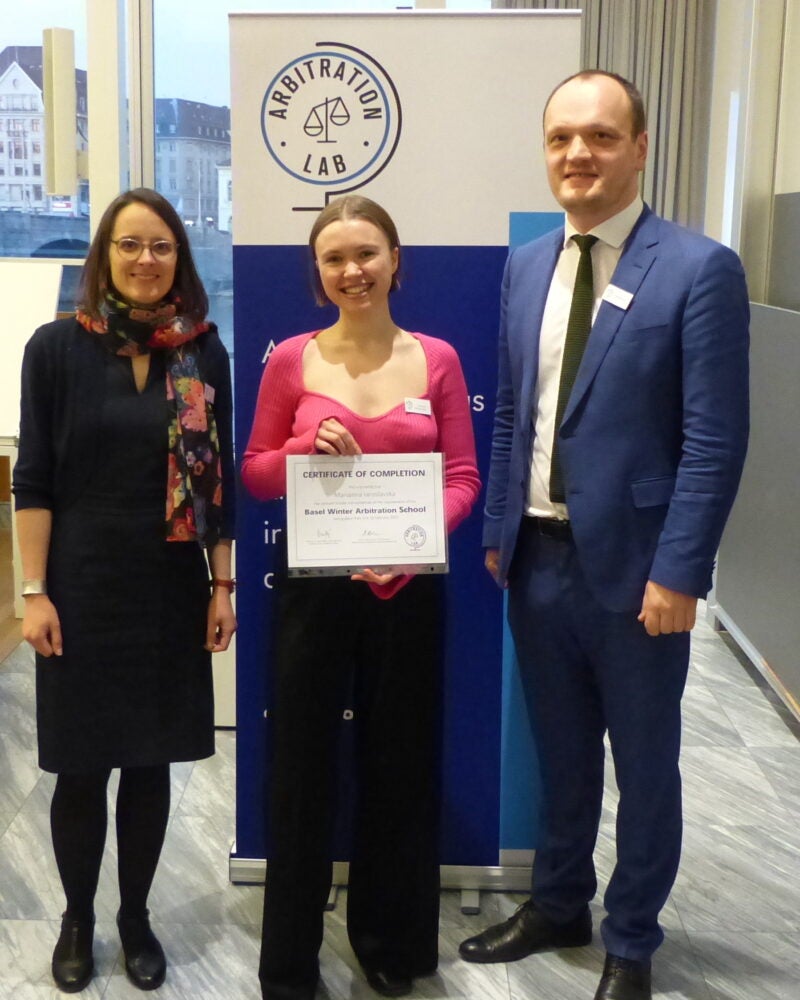 Yarik Kryvoi
2007
In 2022, Yarik Kryvoi LL.M., a senior fellow at the British Institute of International and Comparative Law, launched the Arbitration Lab with HLS classmate Anna Petrig LL.M.  The lab annually organizes the Basel Winter Arbitration School, the London Summer Arbitration School, and online courses devoted to arbitration and peaceful dispute resolution. This year, the winter school took place in February at the Law Faculty of the University of Basel in Switzerland and featured an interactive six-day program introducing participants to different types of public, private, and hybrid arbitration and related practice development and career opportunities. Kryvoi, Petrig, and Anne Peters LL.M. '95 presented at the winter school. Kryvoi and Petrig are pictured above with a participant in the winter school from Ukraine earlier this year.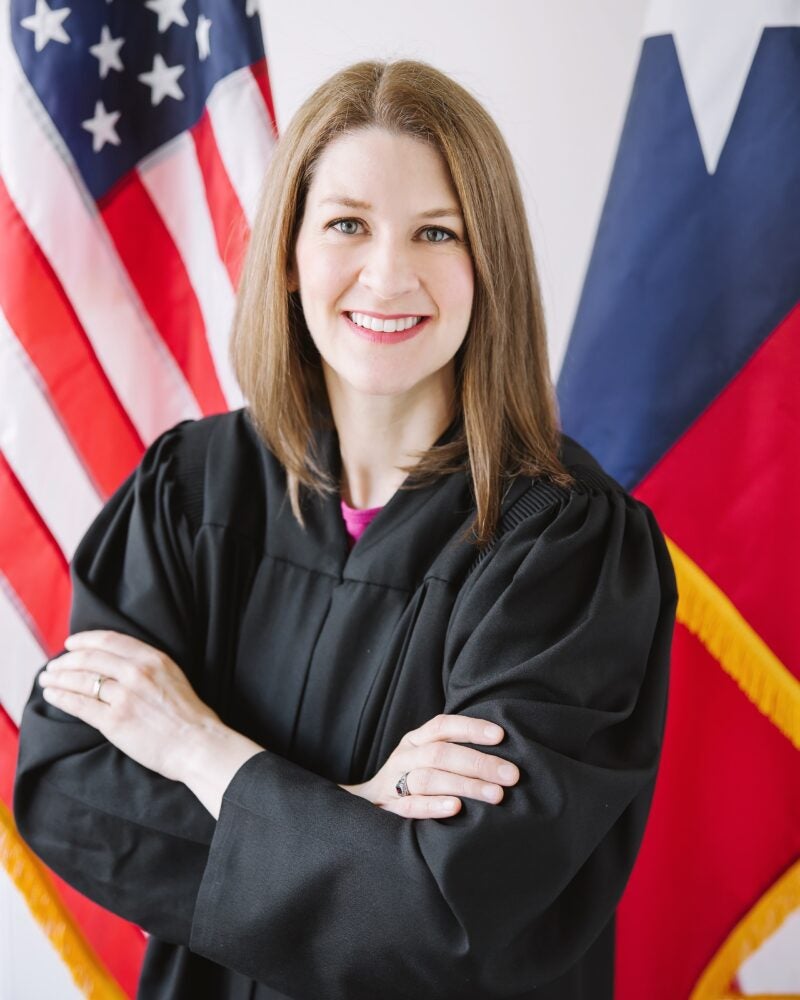 Emily Miskel
2008
Emily Miskel has been appointed a justice of the 5th District Court of Appeals in Dallas. She was previously judge of the 470th District Court in Collin County. She is also chair of the Civil Justice Committee of the Texas Judicial Council, a member of the Texas Supreme Court Advisory Committee, and a director of the National Center for State Courts.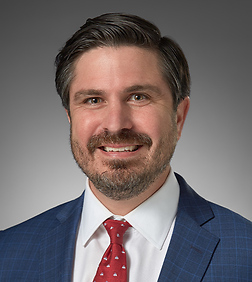 Alejandro "Alex" Moreno
2008
Alejandro "Alex" Moreno, a partner in the business trial practice group at Sheppard, Mullin, Richter & Hampton, became managing partner of the firm's downtown San Diego office in April. He is the first Hispanic attorney to assume the role. In addition to practicing general business and commercial litigation in state and federal courts, Moreno also handles appeals in the California Court of Appeal and the 9th Circuit. He represents clients in the banking and finance, cannabis, technology and telecommunications, and health care industries, among others.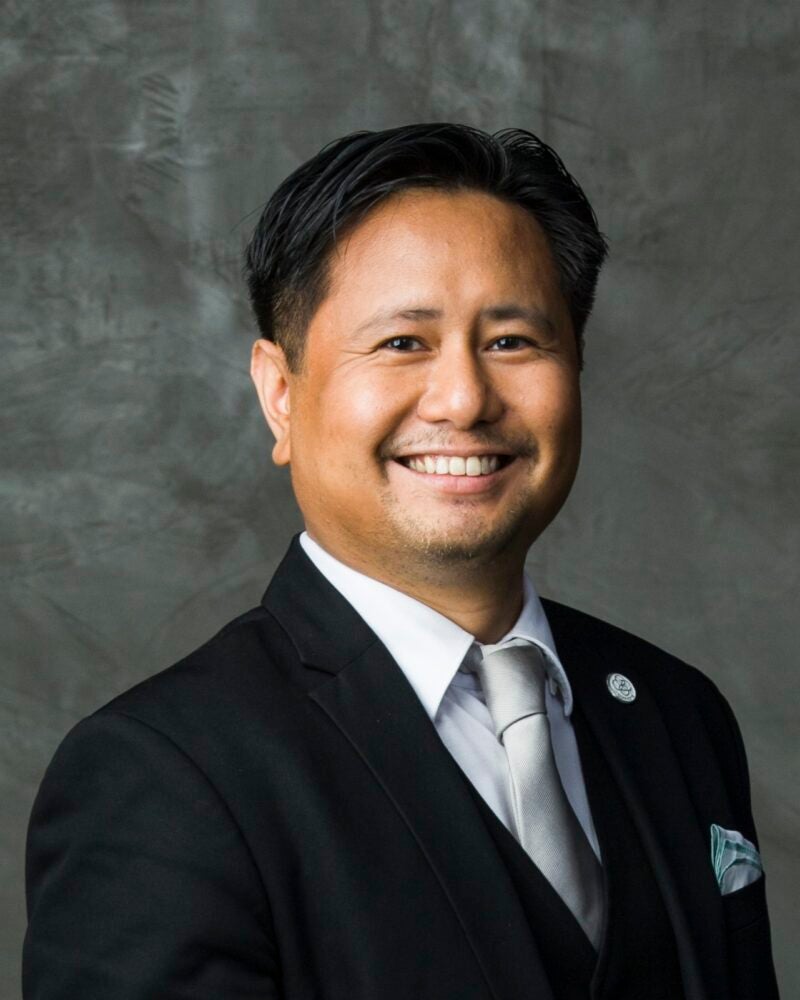 Edsel F. Tupaz
2008
Edsel F. Tupaz LL.M., a partner at Gorriceta Africa Cauton & Saavedra in Metro Manila, Philippines, writes that he has been appointed head of the firm's data privacy, cybersecurity, and artificial intelligence initiatives practice group. He holds this appointment concurrently with his position as head of the firm's special projects department. Tupaz's practice areas include data privacy and cybersecurity, tech and fintech frameworks, blockchain technology and cryptocurrency, special projects, government procurement, banking and financial services, and regulatory affairs. A dual-qualified lawyer under the Philippine and New York bars, he is legal adviser to Fortune 500 and Nasdaq-100 companies and many technology companies in Southeast Asia. Previously, he was a senior public official at the Department of Public Works and Highways of the Philippine government, where he led right-of-way acquisition for priority projects under the Php 8-9 trillion (US$ 160-200 billion) Build Build Build program. He is currently a member of the board of directors of the Harvard Law School Association of the Philippines.
Kristina Matic
2009
Kristina Matic, a litigator with Foley & Lardner, became partner earlier this year and is a member of the firm's insurance and reinsurance litigation practice group and its health care and life sciences sector. Her practice focuses on complex reinsurance disputes, including significant experience in life reinsurance arbitrations.
2010-2019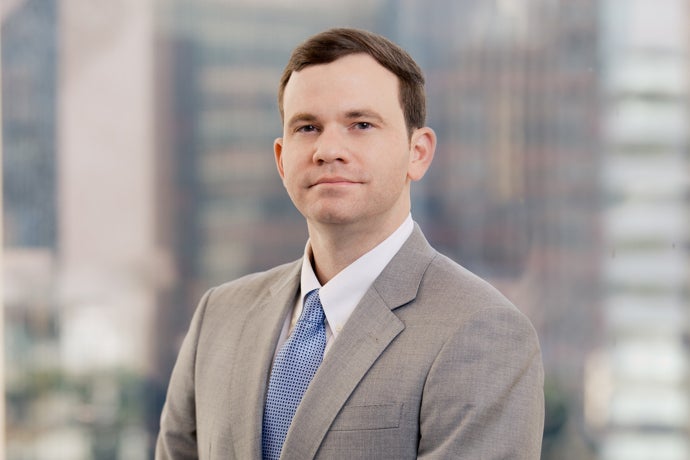 Johnathon Schronce
2010
Johnathon Schronce has been promoted to partner at Hunton Andrews Kurth in Richmond, Virginia. He focuses his practice on mergers and acquisitions litigation, securities class actions, derivative suits, and corporate governance.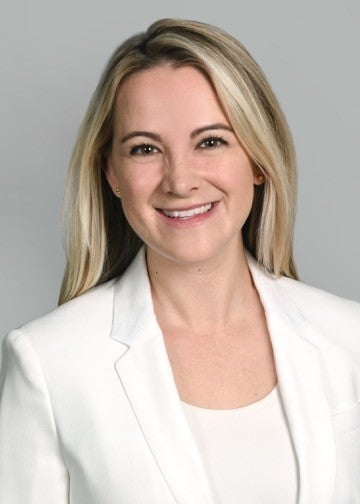 Taylor Hathaway-Zepeda
2011
Taylor Hathaway-Zepeda, a new partner at Gibson, Dunn & Crutcher in Los Angeles, focuses on areas including public and private company mergers, acquisitions, divestitures, and joint ventures. 
Charline O. Yim
2011
Charline O. Yim has become partner in the international arbitration practice group at Gibson, Dunn & Crutcher in New York. 
Justin Brown
2012
Justin Brown has been elevated to partner in the health care practice at Bass, Berry & Sims in Nashville. He focuses his practice on health care regulatory and transactional matters, particularly those involving the federal physician self-referral law (Stark law), federal anti-kickback statute, and state self-referral, kickback, fee-splitting, and corporate practice of medicine prohibitions. He began his legal career as a trial attorney in the Massachusetts public defender's office.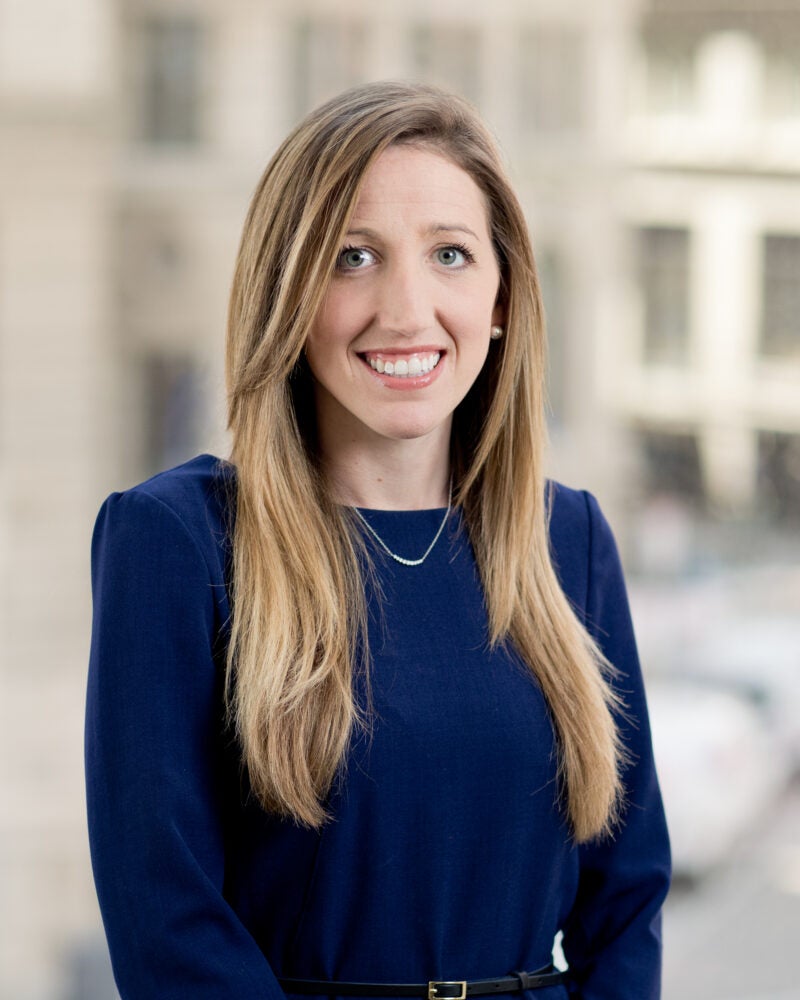 Jessica Lewis
2012
Jessica Lewis has become a partner in the San Francisco office of WilmerHale.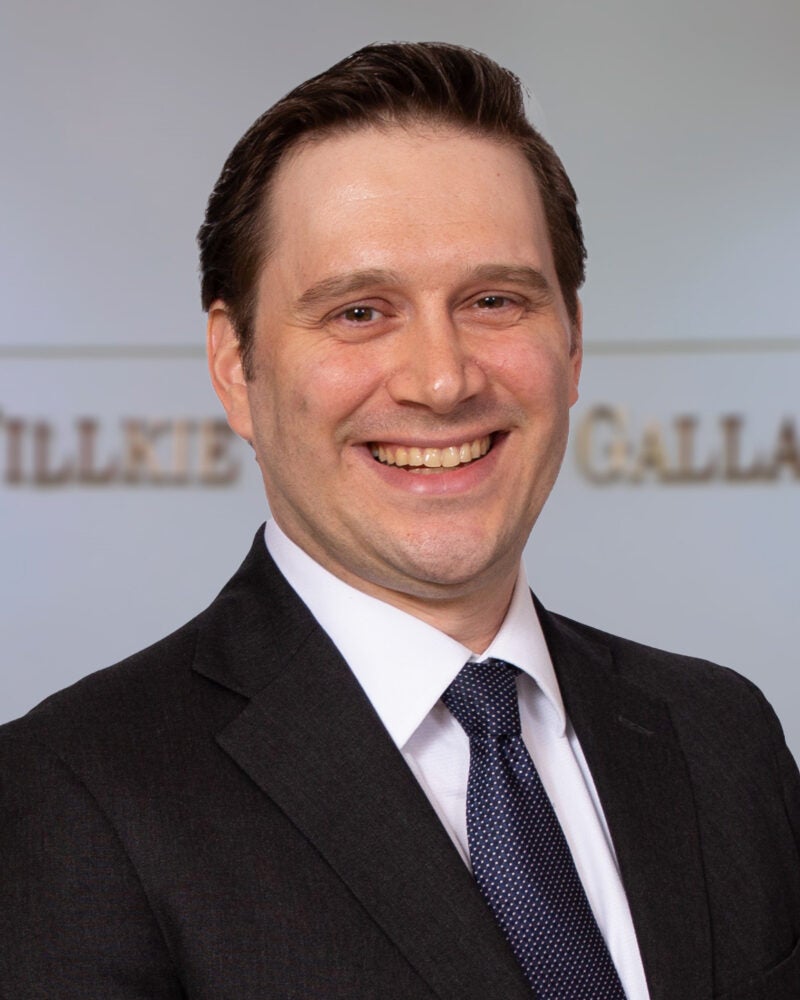 Andrew English
2013
Since earlier this year, Andrew English has been a litigation partner at Willkie Farr & Gallagher in Washington, D.C. 
Justine Marie Goeke
2013
Justine Marie Goeke was promoted to partner at Gibson, Dunn & Crutcher in New York earlier this year.
Shawna J. (English) Henry
2013
New Blank Rome partner Shawna J. (English) Henry represents clients in all aspects of corporate litigation in the firm's Pittsburgh office. Her practice spans the manufacturing, energy, and financial services industries, and her pro bono practice focuses on civil rights litigation. 
Molly Jennings
2013
Molly Jennings has been elevated to partner at WilmerHale in Washington, D.C.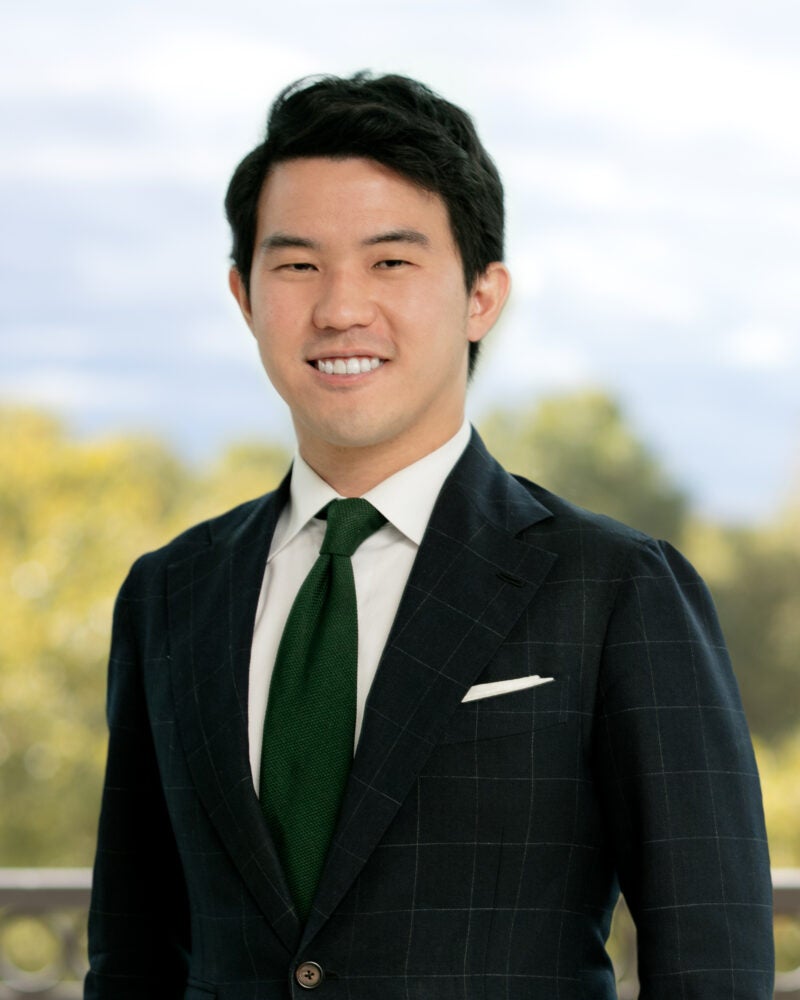 Jonathan Lim
2013
New WilmerHale partner Jonathan Lim works in the firm's London office.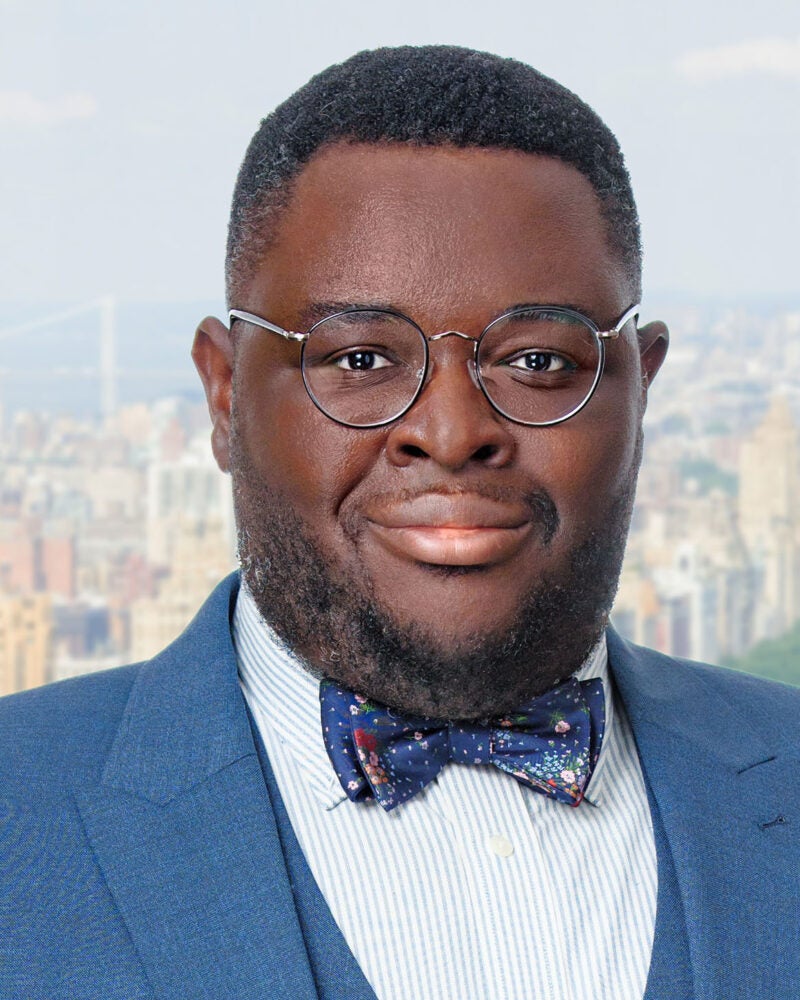 Jordan Wall
2013
Jordan Wall has been elected partner in the New York office of Willkie Farr & Gallagher.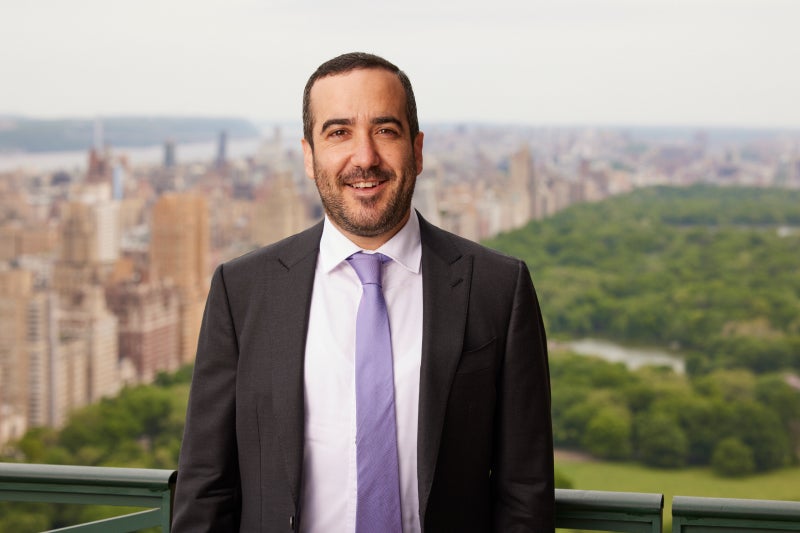 Benjamin White
2013
Benjamin White and Michael Bloch '05 focus on public interest, civil rights, commercial litigation, criminal defense, and other areas at their recently launched firm, Bloch & White. Formerly with Kaplan Hecker & Fink, White represented clients in high-profile public interest litigation and complex commercial disputes, and prior to that he litigated securities matters at Sullivan & Cromwell.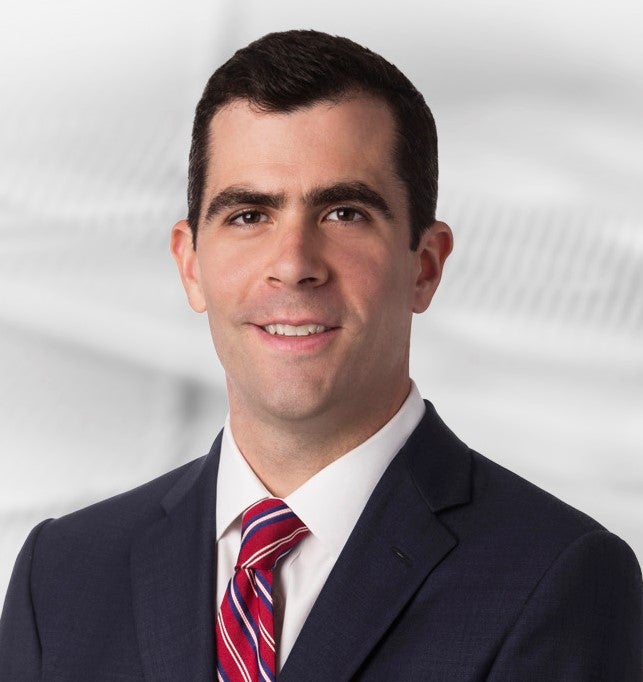 Christopher Bateman
2014
As a member of the antitrust practice at Cohen Milstein Sellers & Toll in New York, new partner Christopher Bateman rosecutes antitrust class actions, including in the financial and health care markets.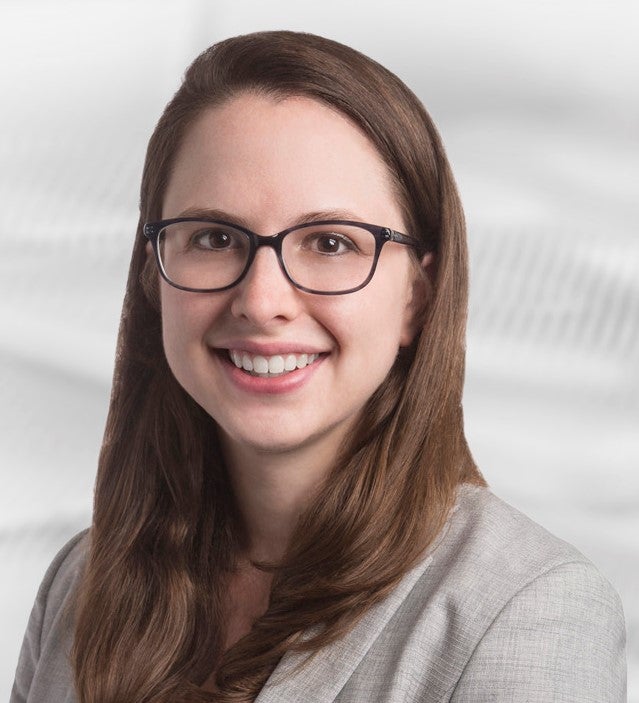 Alison Deich
2014
Alison Deich became a partner at Cohen Milstein Sellers & Toll in Washington, D.C., in January. She is a member of the firm's antitrust practice. 
Alla Digilova
2014
Alla Digilova has joined Haynes and Boone as a New York-based partner in the capital markets and securities practice. In addition to counseling issuers on general corporate, corporate governance, and securities law matters, she advises issuers and underwriters in IPOs and other equity offerings, high-yield and investment-grade debt offerings, and private placements of securities. Digilova was previously a partner at Kirkland & Ellis.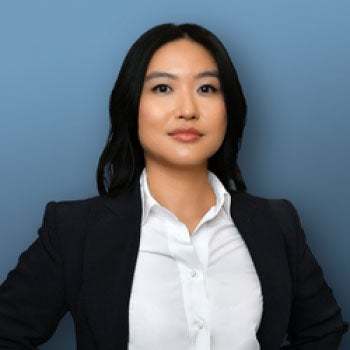 Skye Tian Gao
2014
Skye Tian Gao, a trial lawyer and complex commercial litigator, has been promoted to partner at Glenn Agre Bergman & Fuentes. She represents plaintiffs and defendants alike in high-stakes business disputes, with a focus on antitrust, market manipulation, corporate governance, and fraud. She also helps clients navigate government investigations and enforcement actions. Gao is a member of Law360's 2023 New York Editorial Advisory Board and the New York City Bar Association's Federal Courts Committee.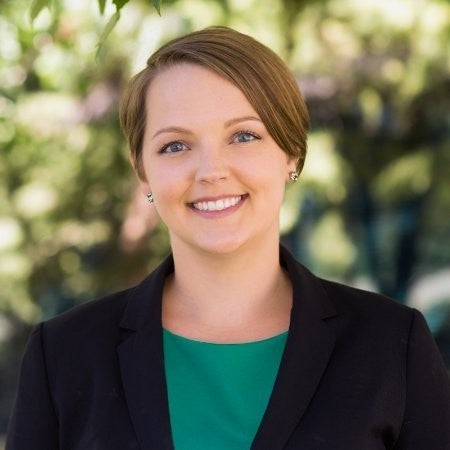 Alexa Shasteen
2014
Alexa Shasteen writes: "We are proud to announce our new firm, Borealis Benefits Law, Inc. We exclusively represent individuals in Alaska, Washington, and Oregon whose employer-provided disability benefits have been denied, bringing our experience with the federal courts and
ERISA benefits law to the side of working folks. Visit us at www.erisaborealis.com."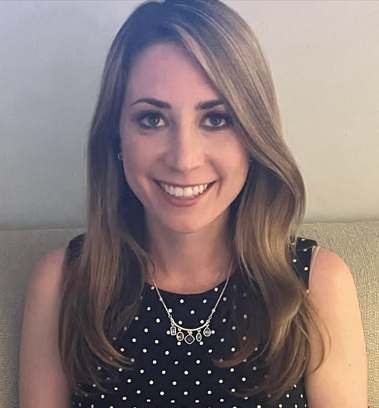 Jennie Shulkin
2018
Jennie Shulkin has launched a venture-backed digital health company as its co-founder and CEO. The chronic pain company, Override Health, uses the latest in pain neuroscience and virtual teams of multidisciplinary specialists to help chronic pain patients regain function and quality of life.
Share your news
Submit your Class Note for the next issue of the Harvard Law Bulletin.