1950-1959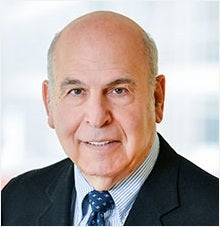 Phil Zeidman
1958
Phil Zeidman recently retired after an "uncommonly lucky and rewarding career" which allowed him to practice law, be involved in politics, and travel. He started out in government service for 10 years and then was in private practice for 54, many of those in a firm bearing his name. He writes that his definition of "retiring" includes finishing several projects for his most recent firm and continuing in a number of board and bar association positions, but he also wants to spend more time with his grandchildren and travel often with Ginger to his retreat in the Florida Panhandle. Grateful to his firm for "providing a supportive and congenial home for decades," Zeidman says he hopes to continue to have lunch with his longtime partners — and keep crossing paths with many HLS friends as well.
1960-1969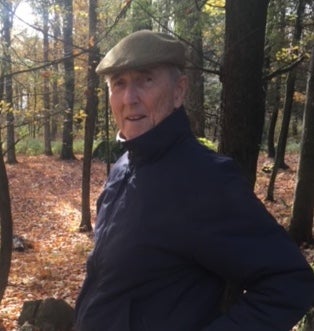 James Arnett
1964
After a long career as senior partner at the Canadian law firm Stikeman Elliott in Toronto and Washington, D.C., and then CEO of Molson Inc., James Arnett LL.M. has published his first novel. He writes: "It's historical fiction but a true crime story called 'Bean Fate,' involving rum-running from Saskatchewan to Chicago during Prohibition. An unsolved murder of a member of the prominent Bronfman family inflames the public's suspicions about the links between the Canadian politicians and the Chicago Mob. But when a rookie cop gets too close to the truth, he's pulled off the case. Then he goes rogue." See more at www.jamesarnett.ca.
Joel Wachs
1964
"Licorice Pizza," the coming-of-age movie released last year and directed by Paul Thomas Anderson, is also a paean to Los Angeles' San Fernando Valley of the early '70s. It incorporates local landmarks, such as Papoo's Hot Dog Show, but also landmark locals, including a lawyer and city councilman running for mayor named Joel Wachs, played by Benny Safdie. In addition to conveying the charisma of the young politician, the movie also makes it clear that Wachs was gay and, at the time, closeted. The real Joel Wachs, who graduated from Harvard Law School in 1964 and went on to serve as city councilman in Los Angeles for 30 years, sent news to the Bulletin of his portrayal in the movie. Wachs, who now lives in New York, where he is president of the Andy Warhol Foundation for the Visual Arts, came out in 1999 at age 60. He said in a story in the Los Angeles Times that during the period depicted in the film, "the suppression was enormous. … So much has changed since then, for the good."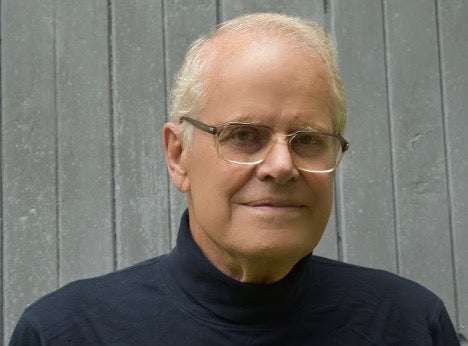 Colin McNairn
1967
Colin McNairn LL.M.'s latest book, a collection of light verse titled "Signs of the Times: Through Reimagined Nursery Rhymes," has been published by Kelsay Books of American Fork, Utah.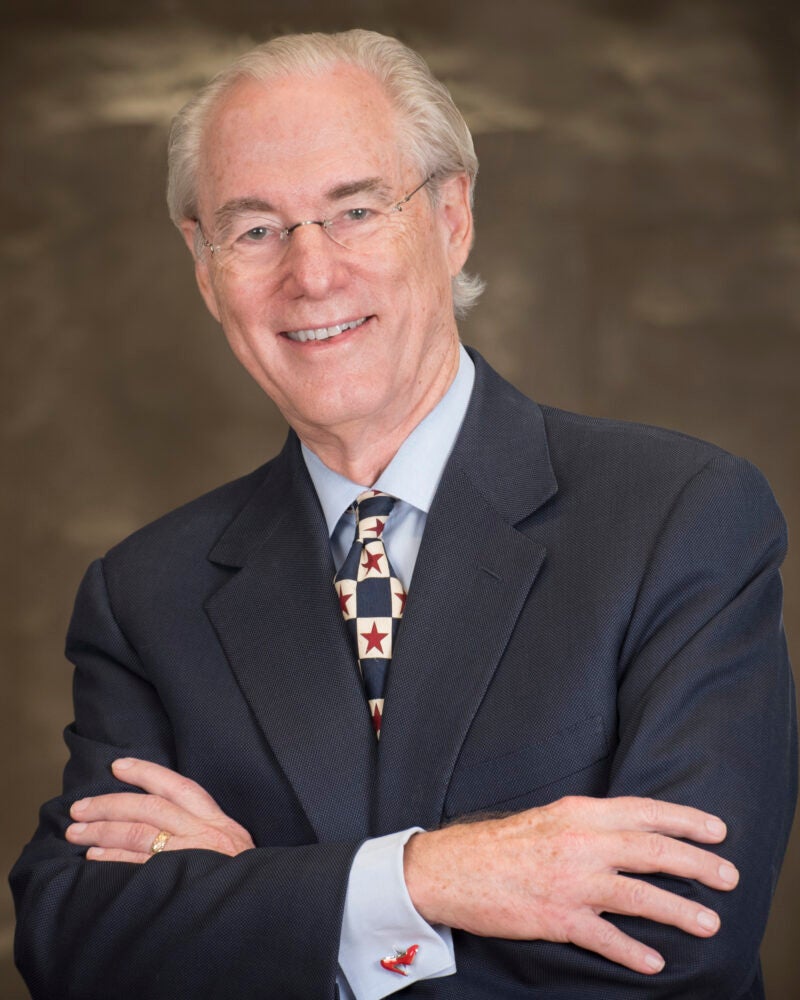 George Vradenburg
1967
George Vradenburg, former senior executive at AOL, CBS, and Fox, is leading a crusade to combat Alzheimer's disease. After losing his mother-in-law to the disease in the 1990s, he founded the advocacy group UsAgainstAlzheimer's. Now, under his leadership, the Davos Alzheimer's Collaborative, a $700 million, six-year effort launched at the World Economic Forum's Davos Agenda 2021, is the first global effort of its kind and links research, clinical trials, and health systems to help in the fight against Alzheimer's. "The Davos Alzheimer's Collaborative is an unparalleled movement in size and scope that is making tangible progress combating this devastating disease," writes Vradenburg. "This is not only a mission of mercy for those struggling with Alzheimer's; it is essential to achieving a future of healthy aging that will be required for economic growth, stabilizing societies and rescuing health care systems in danger of being overwhelmed by this costly disease." To learn more, contact Vradenburg directly at Vradenburg@aol.com or visit www.davosalzheimerscollaborative.org.
1970-1979
G. Edward White
1970
Soccer is the world's most popular sport but not the United States'. In his new book, "Soccer in American Culture: The Beautiful Game's Struggle for Status" (University of Missouri Press), G. Edward White delves into why the sport failed to capture America's attention in the past while also exploring its burgeoning popularity since the late 20th century. White, a professor at the University of Virginia School of Law, is author of 19 other books, including works on law and history and another sports-related book, "Creating the National Pastime: Baseball Transforms Itself, 1903-1953."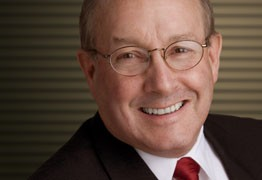 Douglas B. Richardson
1971
Now retired after a career as a federal prosecutor, large-firm litigator, pioneer in legal project management, and author of several successful nonfiction books, Douglas B. Richardson has just published his debut novel, "Down Wind and Out of Sight" (Archway Press). "The novel is a genre-bender," Richardson writes, "on one hand a suspense thriller loaded with startling plot twists and quirky science, on the other a compassionate study of a 'found family' — of emotionally challenged recluses living illegally on a vast northern Chesapeake Bay estate. Action fans will be well-rewarded, sophisticated readers will be engaged by its psychological depth, and folks who like to be shocked will really be shocked." He adds: "[I did] a series of book-signing events in Qatar, India, and England for [the] novel. In many ways, life as a 75-year-old debut novelist is more challenging than my career as a federal prosecutor and decades as a legal consultant. Writing the novel was easy compared with the demands of marketing and publicity in the digital age. Glad the second novel is now done!"
Howard Brod Brownstein
1974
Howard Brod Brownstein, president of The Brownstein Corporation, has been named by the National Association of Corporate Directors as NACD Directorship Certified. NACD-certified directors signal to boards, investors, and other stakeholders that they possess the highest commitment to continuing director education available in the United States. Brownstein has served as an independent corporate board director for over 40 years.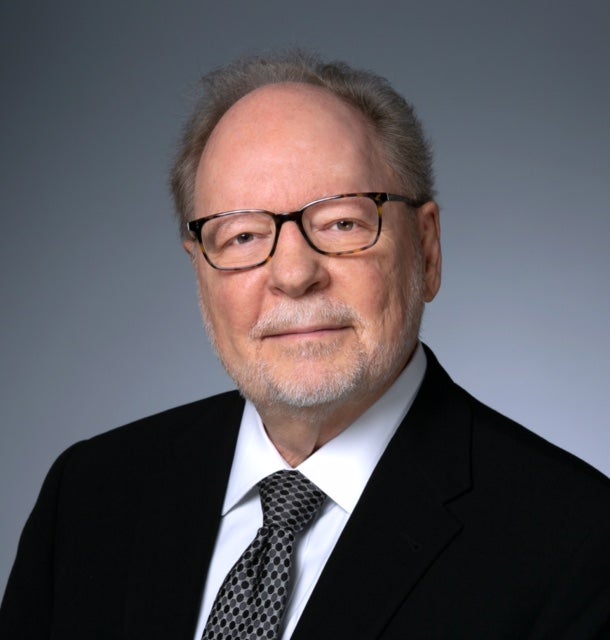 Harold Kirtz
1974
Harold Kirtz headshotHarold Kirtz writes: "I am currently the longest-serving attorney at the Federal Trade Commission. I started right after law school in 1974, in Washington, D.C., in the Bureau of Competition before transferring to a managerial position in 1978 in the Atlanta Regional Office. After 19 years in management, I took a senior litigator position in 1997 and have litigated primarily consumer fraud cases since then. It has been a great career! My wife, Janis, and I have resided in Atlanta now for 44 of our 52 married years; Janis has been a lawyer and executive in several real estate companies here – and is still going strong. I have also been active in the Jewish community as, among other things, president of our synagogue, president of the largest Jewish high school in Atlanta, president (several times) of the Jewish Community Relations Council of Atlanta, and a writer of occasional op-eds locally. Our son and daughter-in-law live in Tampa, are both physicians, and have our two very adorable grandchildren."
James D. Adducci
1976
James D. Adducci has been elected to the board of directors of the firm of John Dickinson Schneider. He continues to serve as the general counsel of that company. JDS is the parent company of Hollister Incorporated, which develops, manufactures, and markets medical products globally, and KMT Medical, a global provider of home care services to consumers. Adducci also serves on the boards of Hollister and KMT.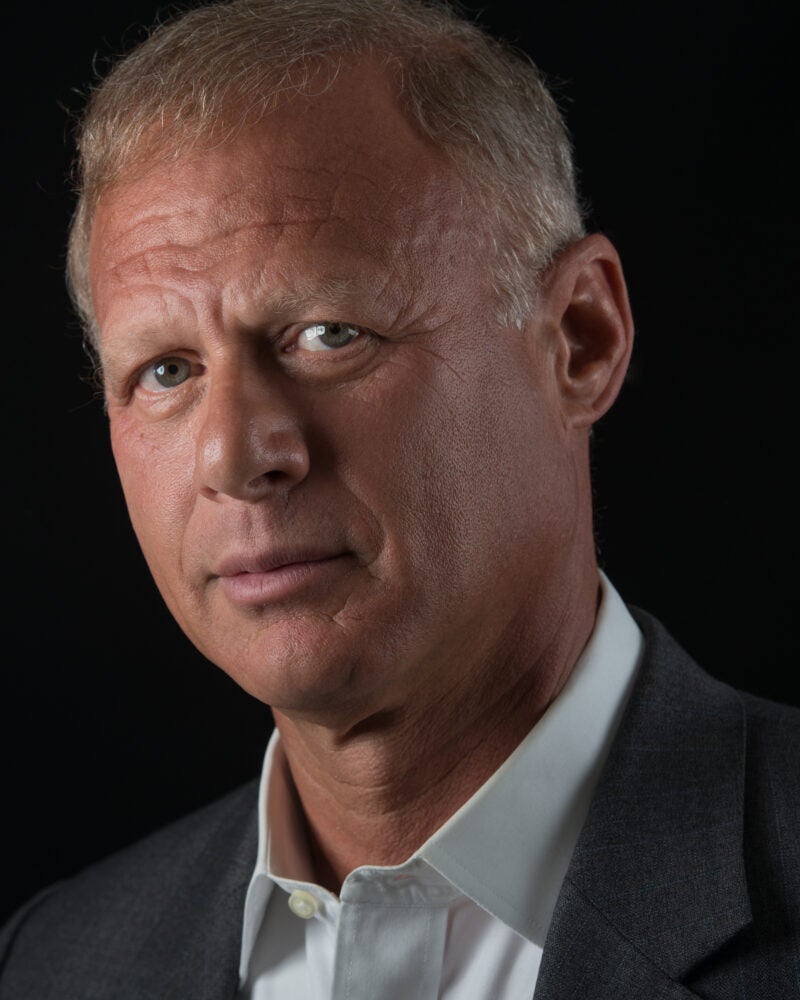 Lee E. Miller
1976
Lee E. Miller headshotLee E. Miller, an adjunct professor in human capital management at Columbia and USC, has been named a senior fellow at the Human Capital Center for the Conference Board, a nonprofit business membership and research group organization. "It counts over 1,000 public and private corporations and other organizations as members, encompassing 60 countries," Miller writes.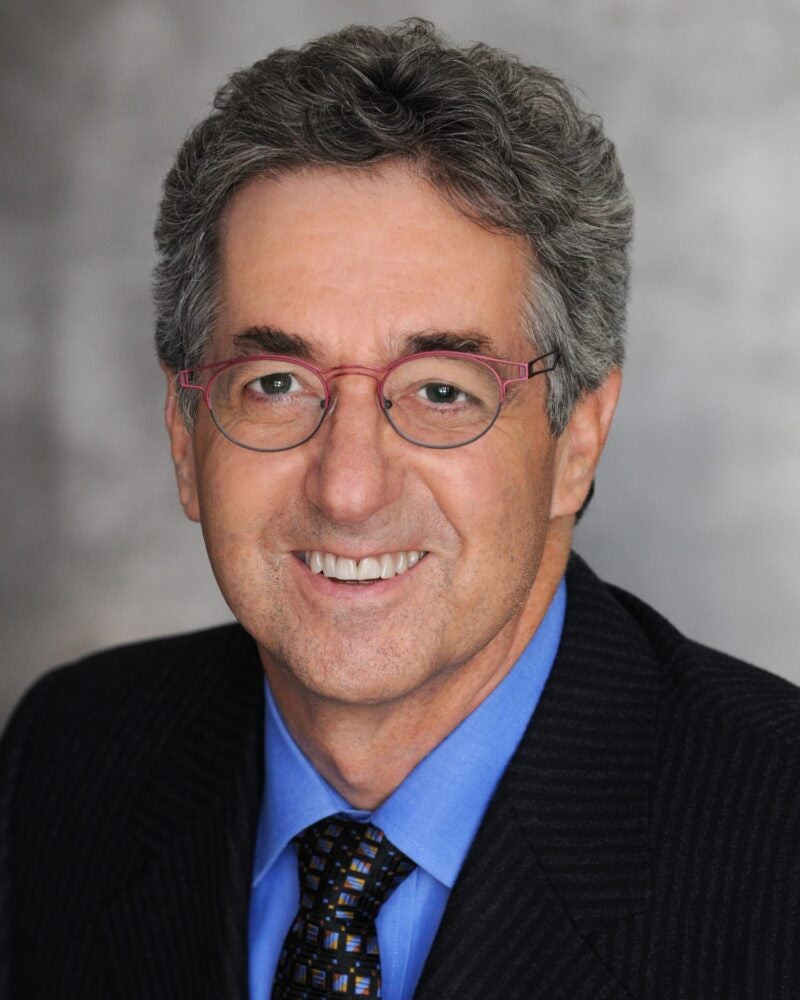 Arthur Bryant
1979
Arthur Bryant received the Southern Trial Lawyers Association's highest honor, the War Horse Award, during the association's annual Mardi Gras Conference in New Orleans in February. Honorees are nominated by fellow members of the STLA and are recognized for being great courtroom advocates who also give of their time, energy, and money to state trial lawyers associations and other organizations working for justice — lawyers who are "true characters of their time." Bryant is a partner at Bailey & Glasser in Oakland, California.
Adrian Spratt
1979
Adrian Spratt writes that his novel, "Caroline," was published earlier this year: "What might initially interest lawyers about 'Caroline' is its depiction of how the blind protagonist, a young lawyer named Nick Coleman, functions at a law office and the problems he experiences as a result of assumptions about his disability. This aspect of the novel is loosely related to my own experiences as a blind lawyer and those of others I've known. That said, the novel's focus is not on disability. My objective was to put a disabled character in mainstream society and tell a mainstream story around him." Spratt invites anyone interested to check out the Kirkus book review: "The author … unravels the slow processes by which friends, family members, and lovers change one another, writing in prose that's psychologically exacting but infused with poetic resonance."
1980-1989
Peter Lawson Jones
1980
2022 has been a busy year for Peter Lawson Jones, who sent an update in April. His third play and first commissioned work, "The Phoenix Society," premiered in May at Playwrights Local in Cleveland. Two Voyage Media narrative podcasts in which he performs, "Mahalo with a Bullet" and "Murder at Rock Creek," recently debuted. He appeared in an NBA Playoffs commercial, and he performs on two songs on "Fried Potatoes & Onions," an album released in April by the Cleveland Treatment Center. For more info on Jones' acting and writing career, go to www.peterlawsonjones.com.
Benjamin G. Davis
1983
In April, Benjamin G. Davis wrote: "I was just officially informed by the ambassador to the United States from France that the French Republic has granted me the Chevalier rank in the Ordre des Palmes Académiques for services rendered to France, its language, and its culture in the United States. An amazing thing to happen and very moving for me who lived in France 17 years. This decoration dates back to 1808 and is a national order bestowed by the French Republic that recognizes those who have rendered eminent service to French education and have contributed to the prestige of French culture."
Scott Bakal
1985
Scott Bakal, a cross-border tax attorney, has joined Greenberg Traurig's Fort Lauderdale, Florida, office. He was previously with Neal Gerber Eisenberg in Chicago, where he was a partner and co-chair of the firm's taxation practice group.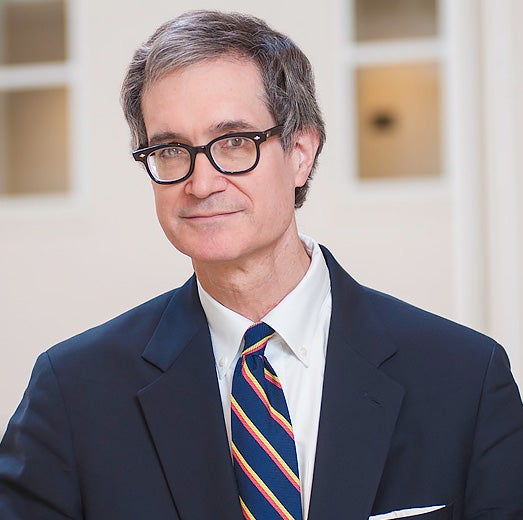 Walter A. Effross
1987
Professor Walter A. Effross of American University has published the third edition of "Corporate Governance: Principles, Practices, and Provisions." He writes that more information is available at www.board-readiness.com and at www.not-an-algebra-book.com.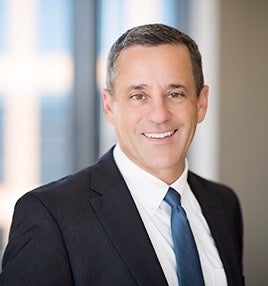 Michael K. Friedland
1991
In December 2021, Michael K. Friedland was named co-chair of Knobbe Martens' litigation department. He has litigated patent and trademark cases with the firm for 25 years in its Orange County, California, office.
Tim Smith
1991
"After almost eight years in the Civil Recovery Section of the Oregon Department of Justice," wrote Tim Smith this spring, "I have transferred to ODOJ's Antitrust and False Claims Unit. I have been assigned to several multistate investigations including the MDL litigation related to Google's Play Store. After 30 years juggling multiple clients, I am enjoying the opportunity to focus on one client — the AG. I am also the proud parent of a law student — my son Jake is a 1L at UCLA Law, who will be externing this summer with LA County Superior Court Judge Alexander Giza. My son Kevin is getting married this coming October and hopes to complete his Ph.D. in electrical engineering in 2022 at UC Santa Barbara. My wife, Liz, has been teaching religion at the Franciscan Montessori Earth School for more than 25 years. If you find yourself in Portland, Oregon, please look me up."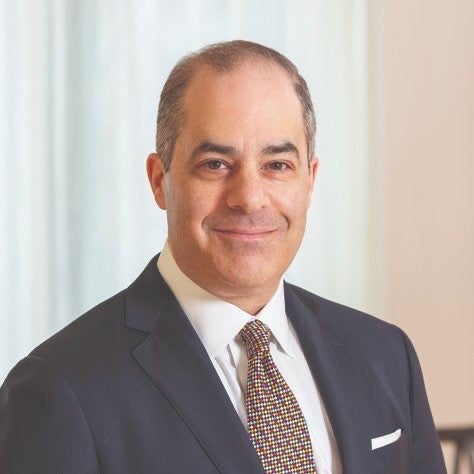 Jason Levine
1994
has become an investment manager and legal counsel at Omni Bridgeway, a leading global commercial litigation finance company. Among other responsibilities, he heads Omni Bridgeway's Washington, D.C., operations and leads its antitrust litigation initiative.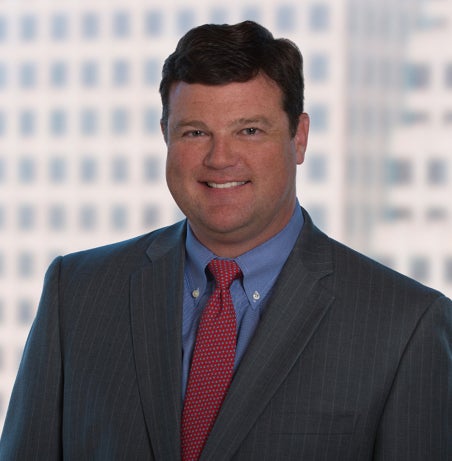 Greg Waller
1995
Greg Waller has been appointed general counsel at Hunton Andrews Kurth. His practice includes commercial litigation, products liability cases, corporate investigations, and white-collar criminal matters. He was previously the firm's assistant general counsel and co-lead of its commercial litigation practice for four years.
Katrina Campbell
1996
Katrina Campbell is entering her third year as an assistant professor of professional practice at Rutgers Business School and owner of Campbell Ethics Consulting, through which she provides ethics, compliance, and investigation services to international development organizations, NGOs, and the private sector. "I am living my dream of owning my own business and working to help foster ethical cultures in international organizations," she writes. An article Campbell co-wrote for the Society of Corporate Compliance and Ethics magazine, COSMOS, "When is racism misconduct?," was published in February 2022.
Jane Muigai
1996
Jane Muigai LL.M. founded The Toolkit iSkills in 2014, to equip jobless young women and men in Kenya with globally competitive skills in areas such as renewable energy, organic farming, mining and gas exploration. Earlier this year she was interviewed in The Nairobian about her organization's work, and she shared the Q&A. "The Kenyan youth no longer competes with a fellow from the next village. Their competition are their age mates in Asia, Europe and the USA," she said in the interview. Earlier in her career, Muigai worked for the United Nations Refugee Agency in conflict zones across the world.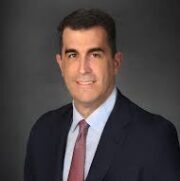 Lang Wiseman
1996
Lang Wiseman, former deputy governor and chief counsel to Tennessee Gov. Bill Lee, has joined Baker Donelson as a shareholder in the firm's advocacy department in Nashville.
2000-2009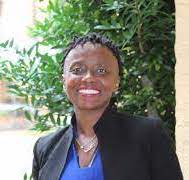 Michèle Alexandre
2000
Michèle Alexandre has become dean of Loyola University Chicago School of Law. She has worked in higher education for two decades, previously serving as dean and professor at Stetson University College of Law. Her career and scholarship have been devoted to civil rights law, including issues of sustainability, economic independence, race and gender equity, and social justice, and she has also served as a civil rights attorney with Chestnut Sanders Sanders Pettaway Campbell & Albright in Selma, Alabama.
Maria Brito
2000
Maria Brito LL.M. is author of the book "How Creativity Rules the World: The Art and Business of Turning Your Ideas into Gold." A former corporate lawyer, she is now a New York-based contemporary art adviser, author, and curator, and her guide is intended to help readers in any industry or occupation increase their creativity so they can thrive. In 2019, in addition to curating two exhibitions — one in Beirut, Lebanon, and the other in New York City — she both launched "Jumpstart," a comprehensive online program on creativity, and created and hosted "The 'C' Files with Maria Brito," a TV and streaming series on the PBS station ALL ARTS.
Christopher M. Bruner
2001
Christopher M. Bruner is the author of "The Corporation as Technology: Re-Calibrating Corporate Governance for a Sustainable Future." He is the Stembler Family Distinguished Professor in Business Law at University of Georgia School of Law in Athens.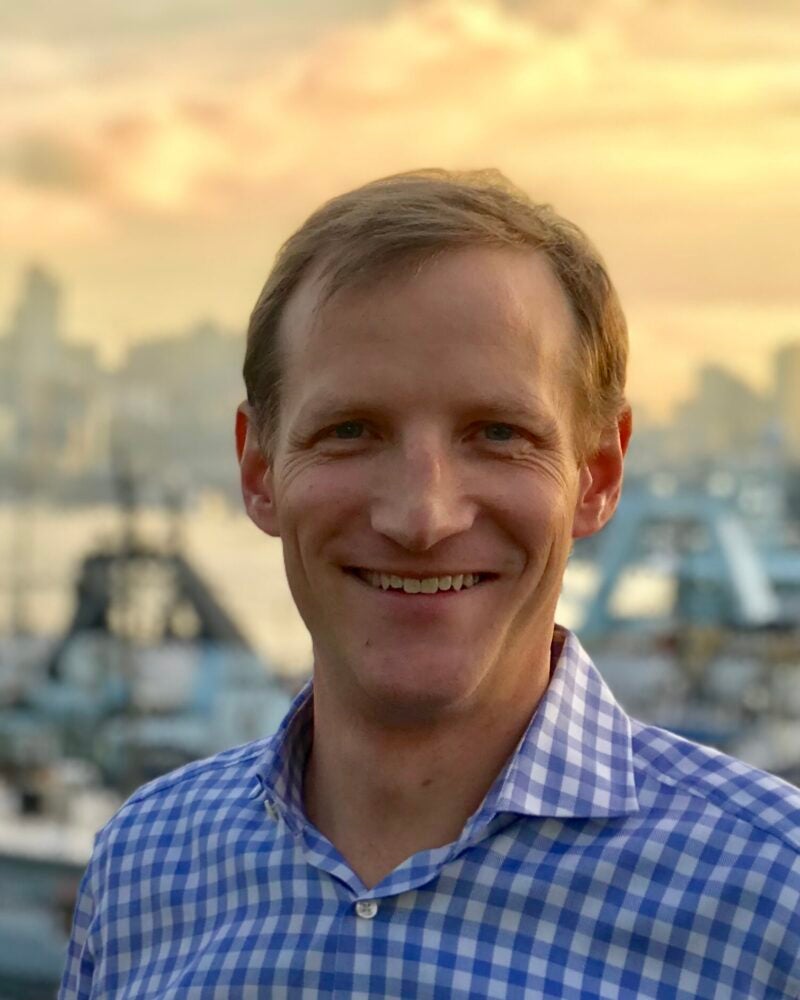 Brian Finrow
2003
Brian Finrow is co-founder and CEO of Lumen Bioscience. Among other programs, Lumen is now running clinical efficacy trials for C. difficile infection and infant diarrheal diseases, both major global health threats. The company develops antibody-based drug cocktails — a new approach to grappling with antibiotic-resistant enteric bacterial infections, which kill more than 800,000 children per year in low- and middle-income countries.
Derek Domian
2004
Derek Domian has been elevated to director at Goulston & Storrs in Boston, where he continues to focus his business litigation practice on complex commercial, real estate, leasing, professional liability, and intellectual property disputes. He represents clients in state and federal courts at the trial and appellate levels, as well as before arbitrators, mediators, and regulatory bodies, and he routinely advises clients outside of these venues on prelitigation strategies that serve their business interests.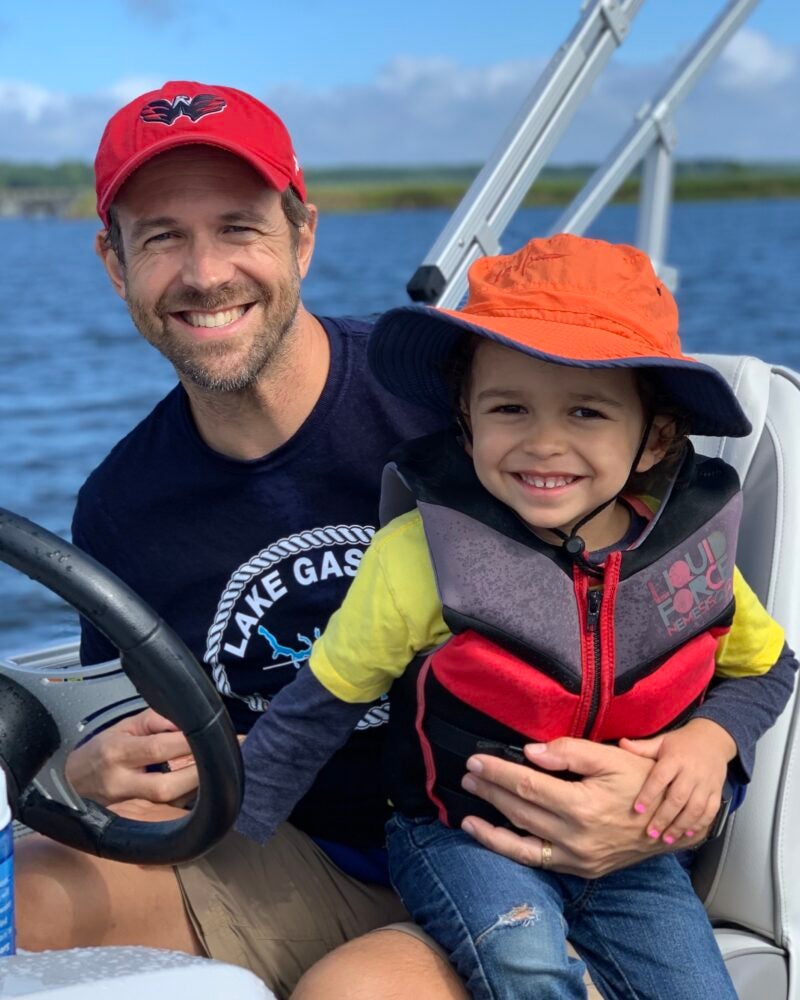 Will Stephens
2004
Will Stephens has become one of two assistant deputies in the Public Advocacy Division for the D.C. Office of the Attorney General, the District of Columbia's elected attorney general's office, where he helps oversee all of OAG's affirmative public interest litigation — including civil rights, consumer protection, elder justice, workers' rights, housing advocacy, nonprofit enforcement, and antitrust.
Yohannes Tsehai
2004
Yohannes Tsehai recently served as a senior adviser to President Sahle-Work Zewde of the Federal Democratic Republic of Ethiopia, Ethiopia's first female president. He is now the Ethiopia country representative for MFS Africa, a digital payment company. Earlier, Tsehai was the founding managing partner of Veritas Consulting, a management consulting firm in Ethiopia. Before founding Veritas, he served as the chief of staff and legislative director for U.S. Congresswoman Sheila Jackson Lee and was a litigator at Cleary Gottlieb Steen & Hamilton in New York.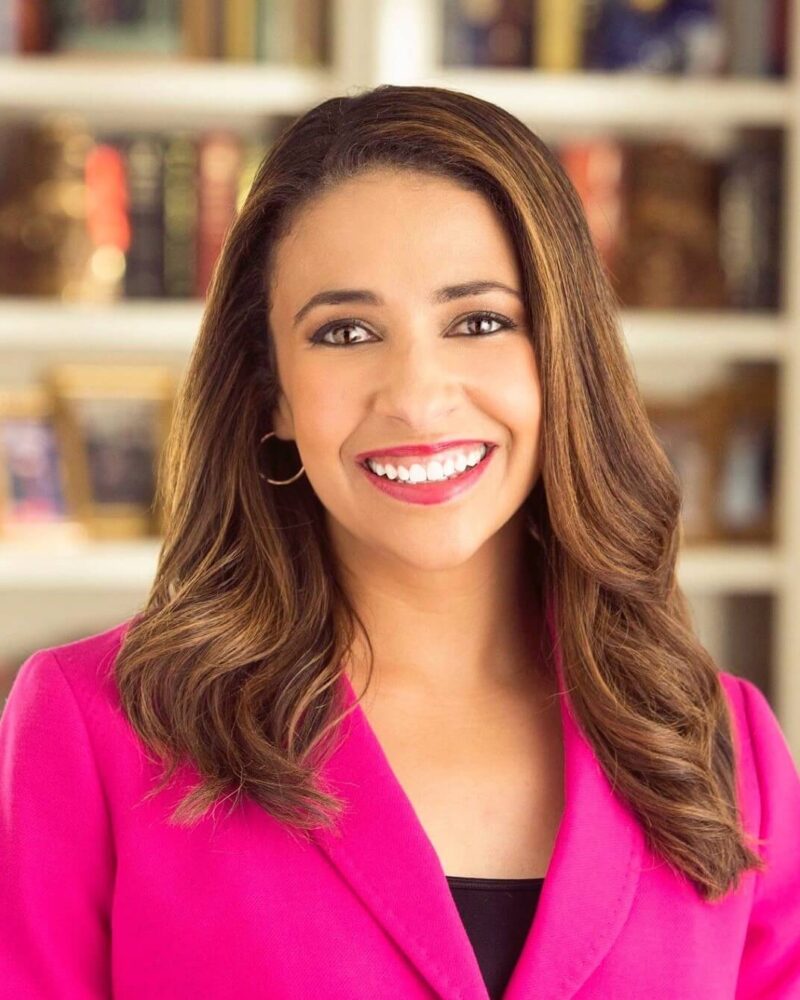 Erika Harold
2007
In April, Erika Harold became the executive director of the Illinois Supreme Court Commission on Professionalism. A 2018 Illinois attorney general candidate, she was previously a commercial litigation attorney at Meyer Capel in Champaign, Illinois, and she has served on the teaching faculty of HLS's Trial Advocacy Workshop. Harold was named Miss America in 2003.
Judith Shophet Sidkoff
2007
Judith Shophet Sidkoff has been promoted to partner in Dentons' Los Angeles office. A member of the firm's litigation and dispute resolution practice group as well as its consumer products representation and services practice group, she focuses on complex commercial litigation, class actions, and CPSC regulatory work. She is also a national committee member of the firm's WomenLEAD and serves on the U.S. Associates Committee.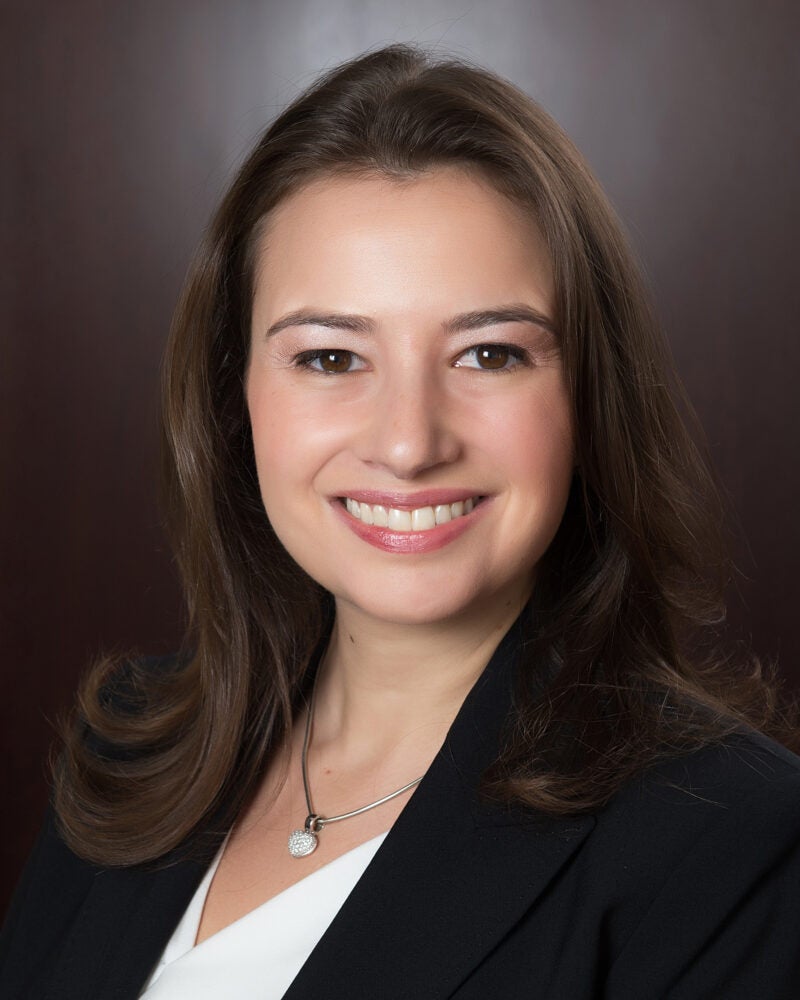 Blair Kaminsky
2008
Blair Kaminsky, a partner at Holwell Shuster & Goldberg since 2017, has joined the litigation boutique's four-person management committee. In addition to representing clients in high-stakes complex commercial litigation and investigatory matters, she co-leads the firm's marketing and recruiting efforts and is a co-founder of its diversity and inclusion committe

Lakeisha Caton
2010
Lakeisha Caton has been elevated to partner at Pryor Cashman in New York and is a member of the firm's labor and employment group and litigation group.
2010-2019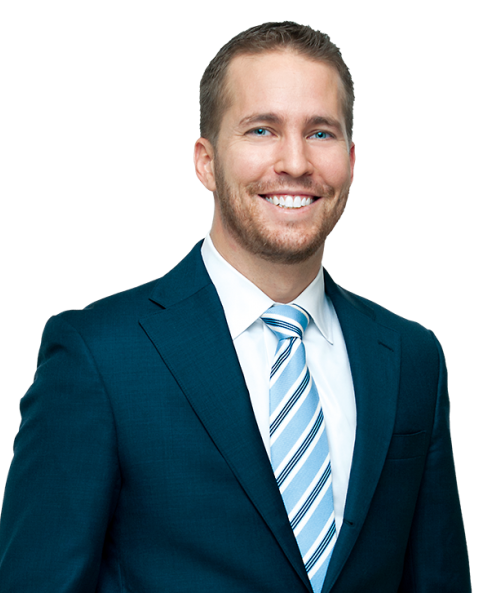 Kyle J. Glover
2010
Pierce Atwood partner Kyle J. Glover has been named leader of the firm's technology transactions and outsourcing practice. His work with purchasers of outsourced services, information systems, and technology includes guiding clients throughout the deal and dispute life cycle, negotiating contracts with national and international services vendors, and providing advice to clients on negotiation strategy and deal design. Formerly a faculty member of the Harvard Negotiation Institute and a lecturer on law on negotiation at HLS, he is currently a member of the Harvard Mediation Program Advisory Board and an adjunct professor at Georgetown Law, where he teaches a course on multiparty negotiation.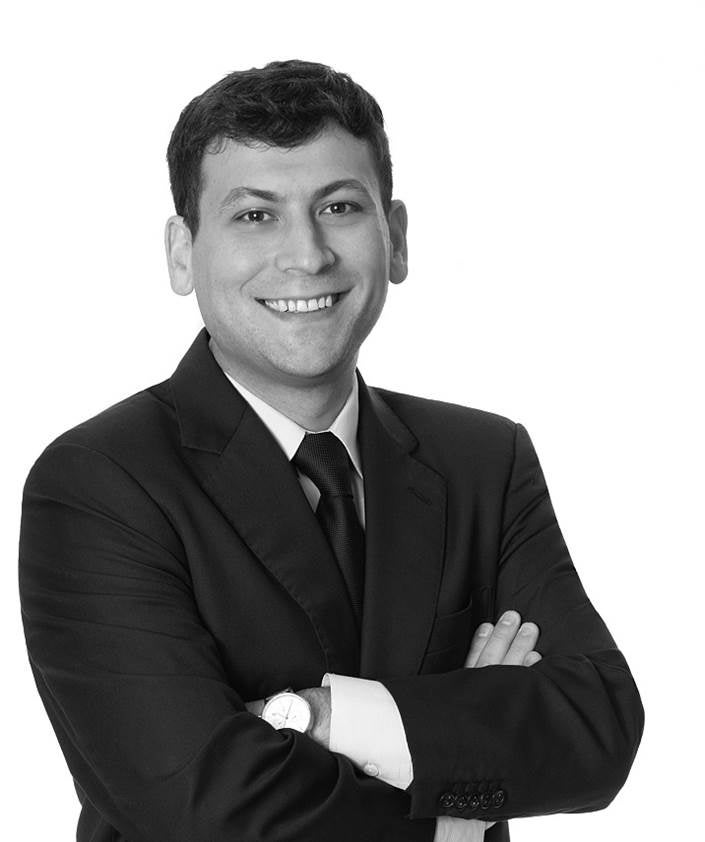 Aaron Levy
2010
Aaron Levy has been promoted to partner at Sheppard Mullin and is a member of the firm's finance and bankruptcy practice group based in the New York office. He is also a member of the derivatives and structured products team. Levy represents major banks, broker-dealers, asset managers, investment funds, and end-users in a range of derivatives and structured products transactions.
Alana St. Aude
2010
Alana St. Aude, a banking and finance lawyer, has joined Goldman Sachs as vice president, senior counsel in the Asset Management Division.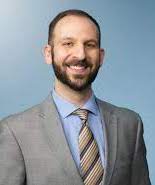 Pablo Svirsky
2010
Pablo Svirsky, a partner at Faegre Drinker in Indianapolis, has been named co-leader of the firm's Diversity Collective. Faegre Drinker's Diversity Collective develops and strengthens connections between the firm's self-identified diverse attorneys and consulting professionals. Svirsky advises and supports companies on corporate matters from large M&A transactions to simple commercial contracts. In addition, he represents clients in divestitures, supply and distribution agreements, service contracts, and business formation.
Kathryn C. Appling
2011
Kathryn C. Appling has joined Blank Rome as of counsel in the firm's real estate practice in New York. She represents private equity funds, developers, financial technology companies, and others in structuring and negotiating complex joint ventures, acquisitions and dispositions, financings, and restructurings. She was previously with Bryan Cave Leighton Paisner.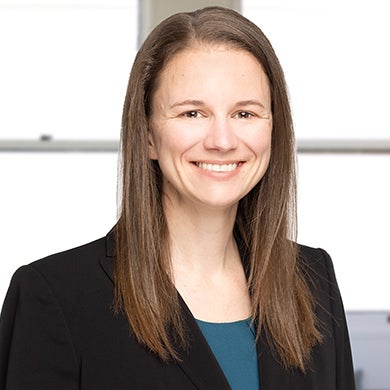 Elizabeth Dorsi
2011
Elizabeth Dorsi has become partner at Farella Braun + Martel in San Francisco. She represents clients in disputes ranging from pre-litigation conflict resolution to high-stakes civil litigation in state and federal trial courts, on appeal, and in arbitration. Her practice focuses on complex litigation with an emphasis on unfair competition, false advertising consumer class actions, breach of contract claims, and trust and estate litigation. Dorsi serves on the executive committee of the Harvard Law School Association of Northern California.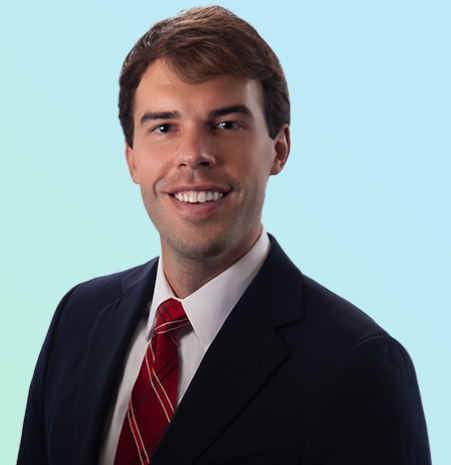 J. Hillyer Jennings
2012
J. Hillyer Jennings writes that he recently founded a nonprofit in Atlanta called One People Flags, Inc., which "provides free American flag sets for display on homes of veterans and low-income families across the country in order to unite our communities under a banner that belongs to all of us." More information can be found at www.onepeopleflags.org.
Steve Jugle
2012
Steve Jugle has joined the Houston law firm Alavi Anaipakos. He represents clients in high-stakes intellectual property cases and business disputes.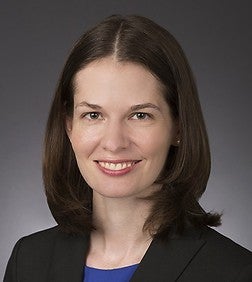 Erica Kraus
2012
New Sheppard Mullin partner Erica Kraus is a member of the firm's corporate practice group and health care team and is based in its Washington, D.C., office. She represents health care entities in regulatory compliance matters, including with respect to federal and state fraud and abuse laws and reimbursement requirements.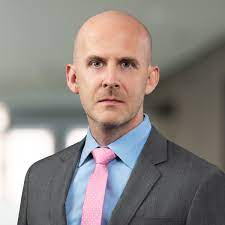 David Zins
2012
David Zins has become a partner at Morrison & Foerster in Los Angeles. He is a member of the firm's litigation department and part of its employment and labor group, and his practice focuses on advising and defending employers in wage-and-hour class, collective, and representative actions. He also represents and defends employers facing other employment-related claims and maintains a counseling practice.

Samantha Heaton
2013
Samantha Heaton was recently promoted to shareholder at business law firm Winthrop and Weinstine in Minneapolis, where she is part of the estate planning practice area. She represents clients in connection with preparing comprehensive estate and gift plans that are implemented through wills, trust agreements, and related documents. She also represents high-net-worth individuals and families in charitable gift planning; tax planning; and probate, trust, and estate administration.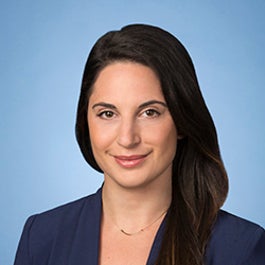 Emily M. Savner
2014
Emily M. Savner has become special counsel in the litigation department at Jenner & Block in Washington, D.C., and is a member of the firm's investigations, compliance, and defense practice. Previously a trial attorney in the U.S. Department of Justice's Civil Rights Division for six years, she represents and advises a wide range of companies in connection with governmental and internal investigations. Her pro bono practice includes helping clients raise constitutional claims in post-conviction proceedings.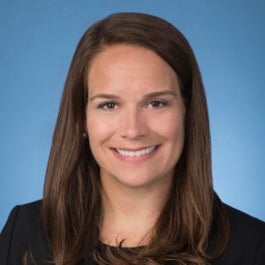 Katie B. Johnson
2014
New Jenner & Block partner Katie B. Johnson is a core member of the government controversies and public policy litigation practice in the Washington, D.C., office. She is also a member of the firm's investigations, compliance, and defense as well as its congressional investigations practices. She represents companies and institutions facing multifaceted government investigations. Prior to joining Jenner & Block, Johnson spent six years in the executive branch, including as personal aide to President Barack Obama '91 from 2009 to 2011.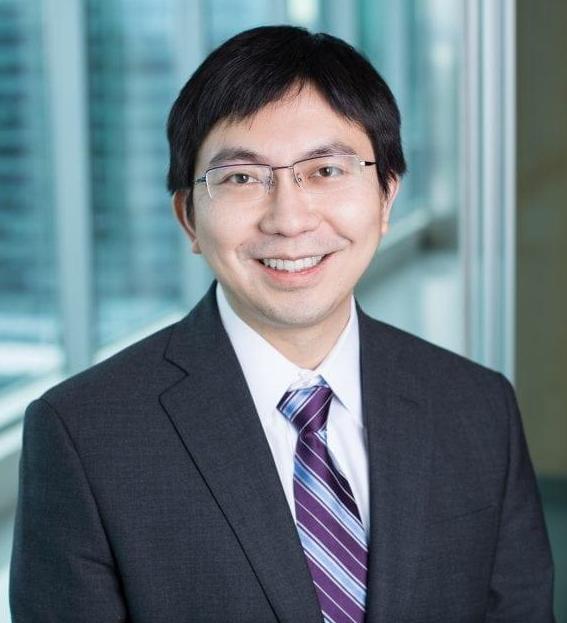 Peng Lin
2014
Peng Lin has been elevated to principal at Fish & Richardson. He concentrates his practice on patent prosecution and counseling, opinion work, due diligence studies, and patent portfolio development and management.
Tony Rowles
2014
Tony Rowles has been elected partner at Irell & Manella in Newport Beach, California, and focuses on high-tech patent litigation and counseling. Rowles has a B.S. in electrical and computer engineering from Carnegie Mellon University, and prior to law school he worked as an engineer in the defense industry and helped develop robotic solutions to retail inventory management as a researcher on Intel's "Future of Retail" project. Before college, he served as an intelligence analyst in the U.S. Army.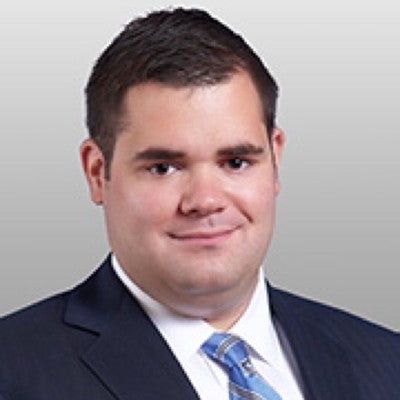 Matthew Shapanka
2016
Matthew Shapanka writes: "I was appointed in February 2021 as chief counsel to the U.S. Senate Committee on Rules and Administration chaired by Sen. Amy Klobuchar (D-Minn.). In that role, I work on matters involving voting rights and campaign finance legislation, investigating the Jan. 6, 2021, attack on the U.S. Capitol, and the rules and regulations that govern the Senate. Since graduating from HLS, I have also worked in private practice as an election lawyer and policy adviser in Washington, D.C. In May 2021, my wife, Megan, and I welcomed our first child, Ben."
Ariel Simms
2016
Social justice advocate, leader, and educator Ariel Simms has been named president and CEO of the disability advocacy nonprofit RespectAbility. In addition, Simms is a scholar in residence with the Philosophy and Religion Department at American University and serves on the board of directors for the Disability Rights Bar Association. Prior to joining RespectAbility, they led The Arc of the United States' equity work as the director of access, equity, and inclusion. Simms also led recruitment and onboarding efforts for new chapters and nonprofit associate members as the director of chapter growth and affiliate relations.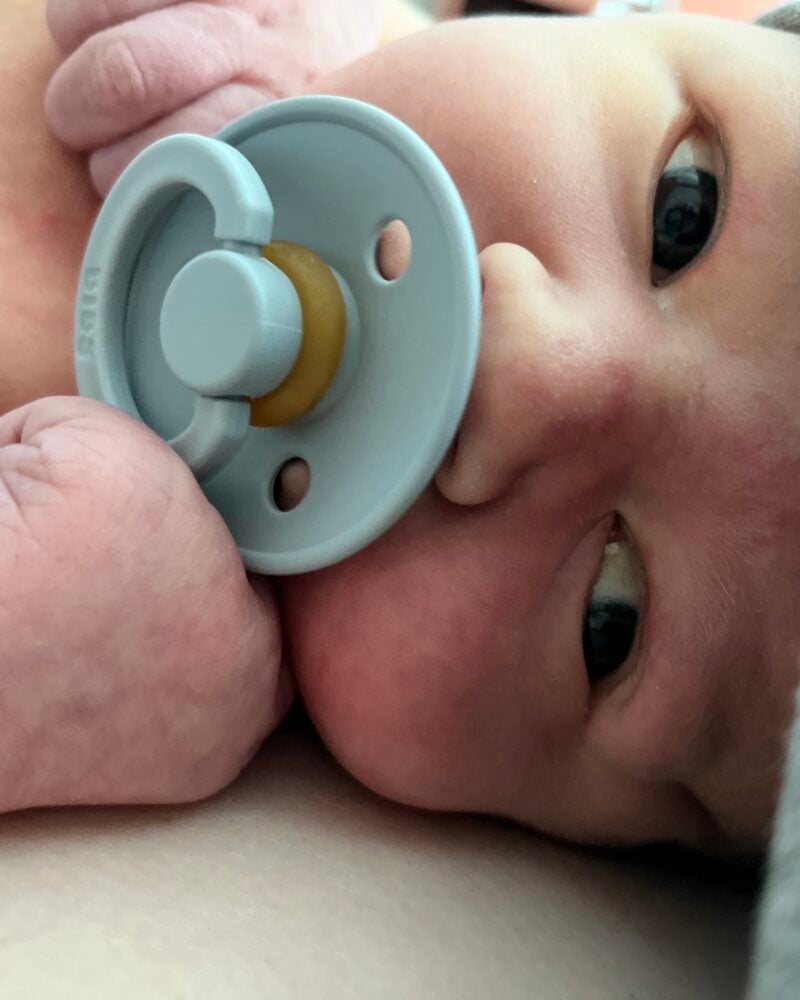 Lark Turner and Pete Davis
2018
Lark Turner and Pete Davis welcomed son Francis Shelton Davis in April 2022.
C. William Courtney
2019
C. William Courtney, an associate at Maynard Cooper & Gale in Birmingham, Alabama, has been selected for a clerkship with Justice Clarence Thomas of the Supreme Court of the United States. He will serve as one of Justice Thomas' four clerks for the 2023 term. Courtney is a member of Maynard's insurance and financial services practice, which defends national and global companies in high-stakes cases involving claims of fraudulent sales practices, bad faith, and breach of contract and fiduciary duty.
Andrew Leon Hanna
2019
Andrew Leon Hanna writes that in May his new book, "25 Million Sparks: The Untold Story of Refugee Entrepreneurs," was named to Financial Times' Business Books of the Month. In it, he tells the story of three Syrian women entrepreneurs in the Za'atari refugee camp in Jordan and of the broader global refugee entrepreneurship phenomenon they represent. Back when Hanna was a 3L at HLS, his proposal for "25 Million Sparks" won the 2018 Bracken Bower Prize from the Financial Times and McKinsey & Company for the best business book proposal from an author 35 or under. He says that he was inspired to write the book in part by his parents, Nosshey and Afaf Hanna, who immigrated to the U.S. from Egypt three decades ago.