Share your news
Submit your Class Note for the next issue of the Harvard Law Bulletin.
1950-1959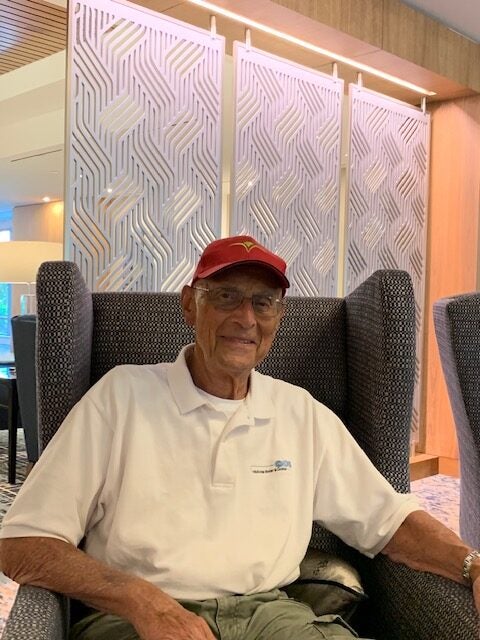 Michael L. Weissman
1958
Michael L. Weissman continues as counsel to the Chicago law firm of Levin Ginsburg, working primarily on Uniform Commercial Code and commercial lending issues. Having taught classes on commercial lending for the Risk Management Association in more than 40 states, he now writes a monthly column for the RMA Journal and serves on its editorial board. His latest speaking engagement was at the Illinois Bankers Association's annual lawyers' conference. Weissman's book, "Commercial and Industrial Loan Documentation," is in its third printing, and he also writes a monthly column on the financial services industry for the Illinois Institute for Continuing Legal Education, having served as that group's chairman and as a member of its board of directors for 13 years. IICLE has honored him with its Addis Hull Award for "career-long dedication to excellence in continuing legal education."
1960-1969
Michael Bamberger
1960
Michael Bamberger received a Lifetime Achievement Award at the Hugh M. Hefner Foundation's First Amendment Awards ceremony in Washington in September. Bamberger, senior counsel at Dentons, has represented clients for more than four decades and has argued more than 100 First Amendment cases before trial and appellate courts, including the U.S. Supreme Court. He has also received the New York Law Journal's Lifetime Achievement Award.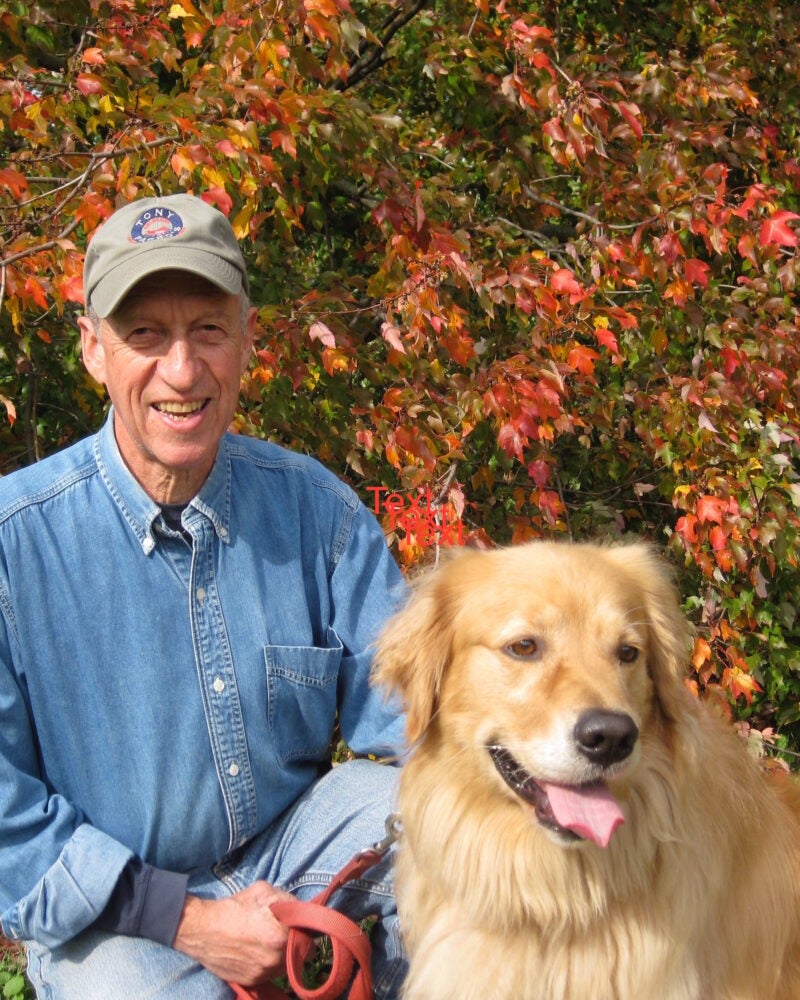 Martin R. Ganzglass
1964
After practicing labor law and international law for more than 40 years, Martin R. Ganzglass has signed an option agreement with Distant Planet Entertainment for "Cannons for the Cause," the first in his series of six published historical novels about the American Revolution. He writes: "It's about Will Stoner, a young farm boy from upstate New York, who joins Col. Henry Knox's mission to haul heavy cannons from Lake George through the Adirondack Mountains to Gen. Washington's army at Cambridge in the brutal winter of 1775-1776. On the trek of the 'noble train of artillery,' Will is befriended by Ensign Nat Holmes of Col. John Glover's Marblehead Mariners. Once in Cambridge, Will serves as a nurse in a soldiers' smallpox ward; is barracked with the Mariners, one of the few integrated units in the Continental Army, and fights alongside them when a race riot breaks out at Washington's headquarters; mans the front lines on Dorchester Heights; and enters Boston with Knox's artillery when the British abandon Boston." The other novels in Ganzglass' American Revolutionary War series follow Will and the Marblehead Mariners from the disastrous defeat at the Battle of Brooklyn to the triumphant victory at Yorktown. Since retiring in 2010, he has published seven novels and two compilations of short stories, all available from Amazon.
Robert Kafin
1966
Robert Kafin has been elected to the board of trustees of Paul Smith's College in the Adirondack Mountains of New York state.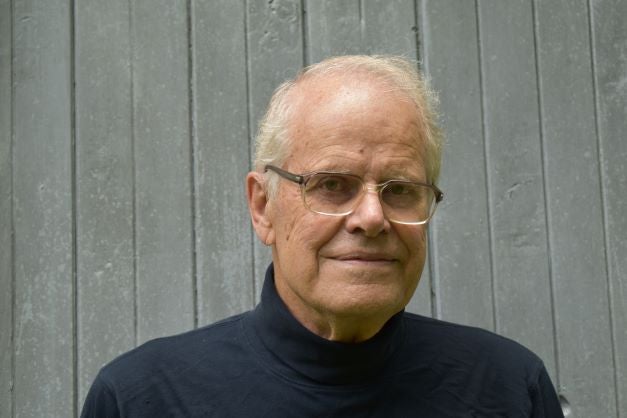 Colin McNairn
1967
Colin McNairn LL.M. has published a second collection of nursery rhyme parodies written in a light verse style. The latest book is titled "What If Jack Wasn't So Nimble? Mother Goose Characters Reimagined." More information about the book and its predecessor, "Signs of the Times: Through Reimagined Nursery Rhymes," can be found on the author's website, www.colinmcnairn.com.
William Watson
1968
William Watson's memoir, "Bravo Troop: A Forward Observer's Vietnam Memoir," was published by McFarland & Company last year. Watson, a retired attorney, was the artillery forward observer for an armored cavalry troop operating northwest of Saigon for the first half of 1969. This account of his time with Bravo Troop recounts those six months of intense armored cavalry combat through his eyes. He writes: "I was commissioned in the Army on graduation from college and given a delay in call to active duty for law school. After graduation from HLS in 1968 and taking the New York bar exam, I went on active duty. When I first met the commanding officer of Bravo Troop, he was quite surprised to have a forward observer from HLS." Watson lives in Denver.
Michael Levin
1969
Michael Levin writes that the story of his wife's mother and another female Jewish pianist who played for Jewish-only audiences in Nazi Germany has been recreated in the multimedia concert "Two Pianos: Playing for Life — Musical Message of Hope." Anna (Burstein) Bieler-Suwalski (his wife's mother) and Halina (Neuman) Schulsinger played under the umbrella of the little-known Jewish Culture League (Judischer Kulturbund), which provided thousands of dismissed performers with employment during that dark era. Levin and his wife, Nora Jean, joined other descendants of the pianists and the acclaimed Varshavski-Shapiro piano duo at the May 2022 performance at the Untermyer Gardens Amphitheater in Yonkers, New York.
1970-1979
Ron W. Brown
1971
Ron W. Brown writes that in his new autobiography, "Seasons of Life," he "expresses and expands upon the view that our preachers, painters, poets, and other creative artists sometimes have," and hopes to call readers to a prophetic vision of a better tomorrow and to encourage them to give of their best to make a difference in the world. He covers topics including faith, memory, genetic testing, and dementia as well as "the bucket list, the entertainment business, [and] chicken bone beaches."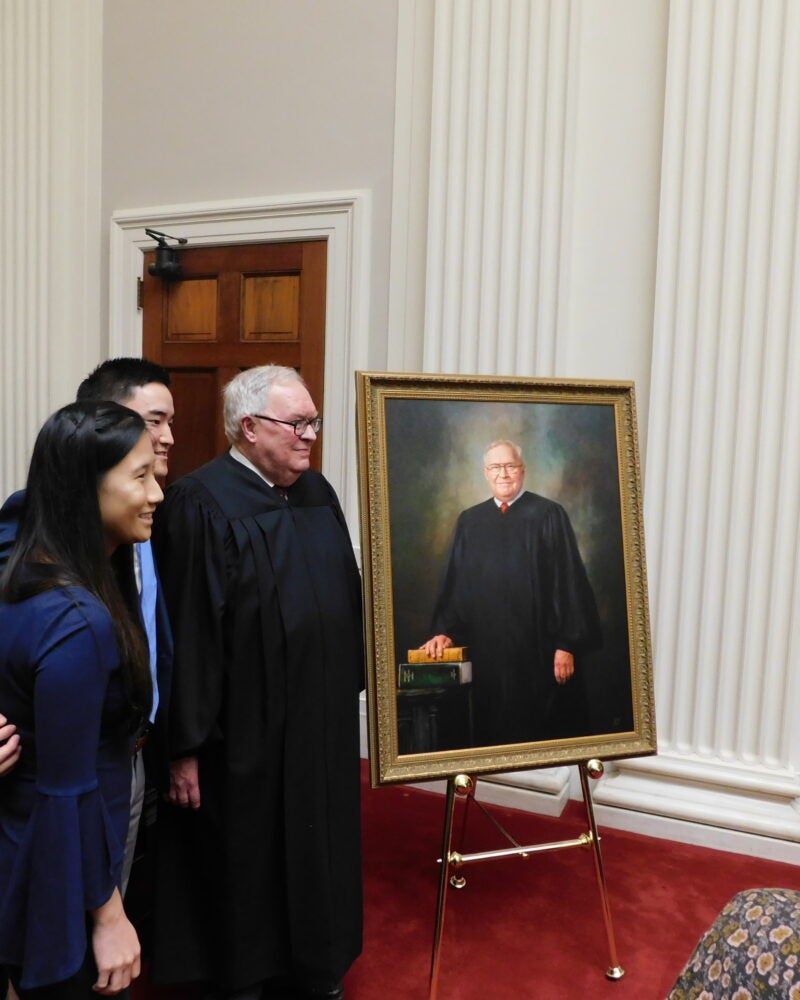 Scott W. Stucky
1973
Scott W. Stucky became a senior judge of the United States Court of Appeals for the Armed Forces upon the expiration of his term of office on Aug. 1, 2021. His portrait was hung in the court's historic courthouse on Judiciary Square in Washington, D.C., in a ceremony in November 2021 (He is pictured, above right, with his children at the ceremony.) That December, the Judge Advocates Association gave him its highest award, the Robinson O. Everett Distinguished Life Service Award, named for the chief judge (HLS '50) who taught at Duke for many years and was one of the leading figures in American military law. In April 2022, the Wichita State University Alumni Association honored Judge Stucky with the Alumni Achievement Award, its highest honor for an alumnus of the university. 
Howard Brod Brownstein
1974
Howard Brod Brownstein has been recognized as an "Industry Icon" by ABF Journal, a publication serving the secured finance industry. Its 3rd Quarter 2022 issue featured the story "Present at the Inception: Brownstein Leads the Evolution of the Turnaround Industry." The article described Brownstein's 30+ years in the turnaround profession. He continues as president of The Brownstein Corporation. 
Jim Friedberg
1975
After 42 years of teaching law, Jim Friedberg retired in May 2022, taking on emeritus status. Most of that time was spent as Posten Professor of Law at West Virginia University, with stints as a visiting professor or visiting scholar at Oxford, Cambridge, Hebrew University, Guanajuato, Cal Berkeley, Pittsburgh, Seville, Hawaii, and Cyril and Methodius University (Macedonia). At the latter, as a Fulbright Scholar (2002), Friedberg conducted seminars on human rights for graduate students, while researching democratic transition in the Balkans. At WVU, he principally taught courses in the international and comparative areas, as well as founding and directing an immigration clinic. His main scholarship in recent years has related to the Palestinian/Israeli conflict. Such research builds on his past writings regarding democratic transition and human rights in various parts of the globe. He is now working on developing his law review article ("Yitz and Ishmael … ," Minnesota Journal of International Law, 2019) from its form as an annotated dialogue to a stage-ready drama. Friedberg still happily shares his life with Helene, his wife of half a century, with whom he also shared an apartment at Peabody Terrace on the Charles, while in law school at Harvard.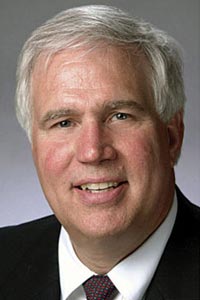 Richard Meserve
1975
Richard Meserve writes: "I am pleased to report that I have been selected as the recipient of the Joseph A. Burton Forum Award by the American Physical Society. The award is to recognize 'outstanding contributions to the public understanding or resolution of issues involving the interface of physics and society.' The citation for the award is: 'For outstanding service to science and to the nation in the safe, secure, and peaceful use of nuclear power and in the proper and powerful application of science in important legal matters, and for wise counsel on policy issues involving science.'"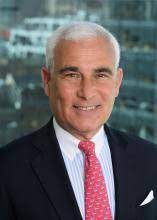 Scott Blake Harris
1976
Scott Blake Harris recently resigned from Harris, Wiltshire & Grannis, the law firm he founded, to take a new position as senior spectrum adviser at the National Telecommunications and Information Administration in the Department of Commerce. NTIA is the executive branch agency principally responsible for advising the president on telecommunications and information policy issues. Harris previously served in government at the Department of Energy, the Federal Communications Commission, and the Bureau of Export Administration at Commerce. With his departure, the law firm has been renamed HWG.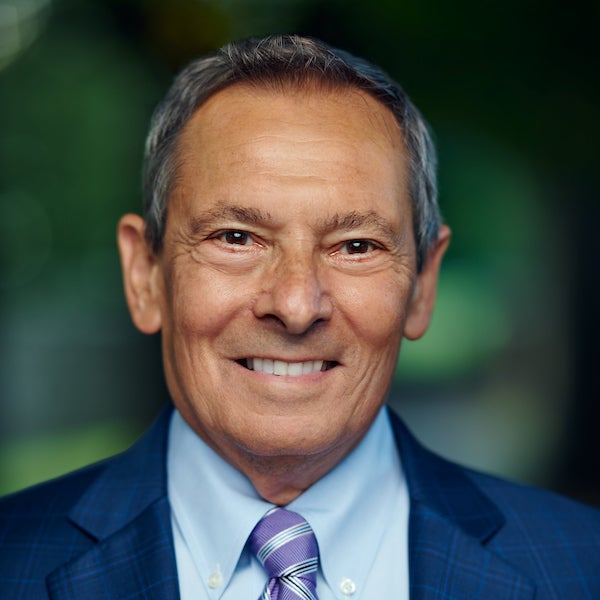 Joe Basile
1977
Joe Basile writes: "Building on more than 40 years of experience as an M&A lawyer, I have launched Pari Passu M&A Mediation, a practice that focuses exclusively on mediating disputes arising from M&A transactions. My value proposition is that I am not a disputes resolution generalist but rather draw on the subject matter expertise, market knowledge, and judgment acquired from over four decades of successful M&A deal-making to help parties find solutions to M&A-related controversies. In addition to mediating disputes arising out of mergers, acquisitions, divestitures, joint ventures, and control and minority investment transactions, I also offer neutral evaluation of M&A disputes, facilitating difficult M&A deal negotiations and coaching representational lawyers dealing with M&A dispute mediation. For more details, see paripassumediation.com."  
Patricia Hambrecht
1978
Patricia Hambrecht has joined Pryor Cashman as of counsel in the art law group in New York and represents clients in high-profile art transactions and related disputes. She previously served as president and general counsel of Christie's North and South America; deputy chairperson, chief business development officer, and general counsel of Phillips Auctioneers; and worldwide president of Harry Winston, Inc. In addition, Hambrecht is the founder of Jaspar LLC, an exclusive jewelry advisory service.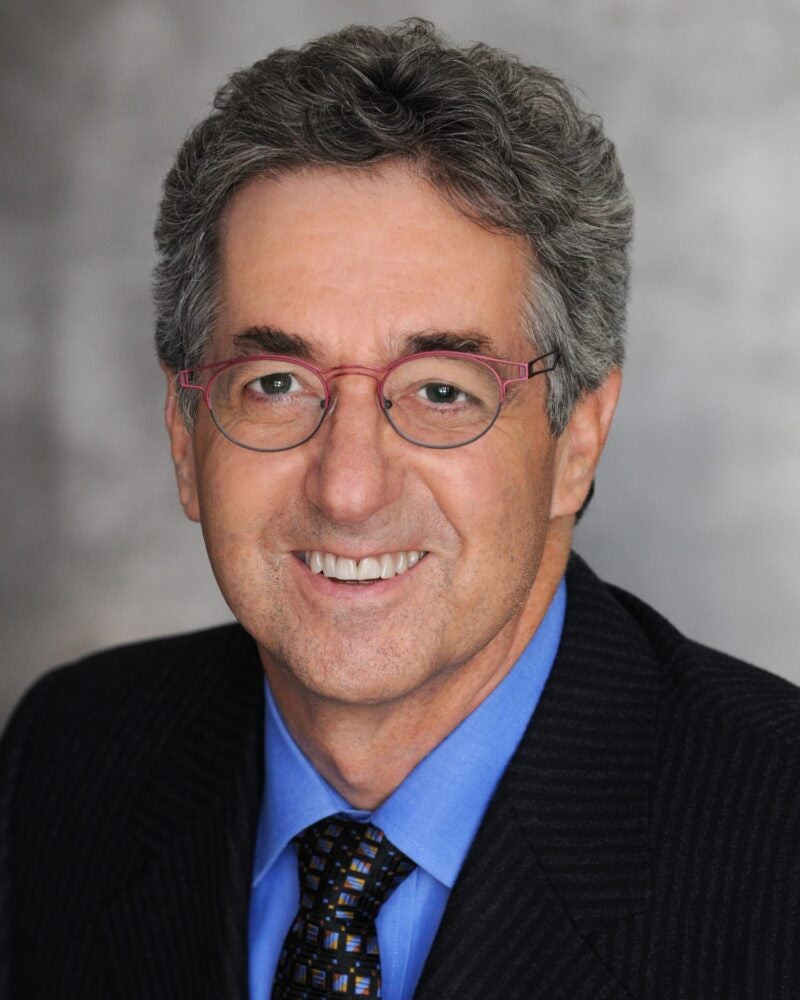 Arthur Bryant
1979
Arthur Bryant received the first-ever Legacy Award from Public Justice at its 40th Anniversary Gala in July 2022. He was honored for his work and success over 35 years building the organization from two staff (him and the receptionist) into one of America's leading national public interest law firms. In November 2021, after joining Bailey Glasser, Bryant was named a Sports Law Trailblazer by The National Law Journal for his landmark work using Title IX to fight sex discrimination in sports.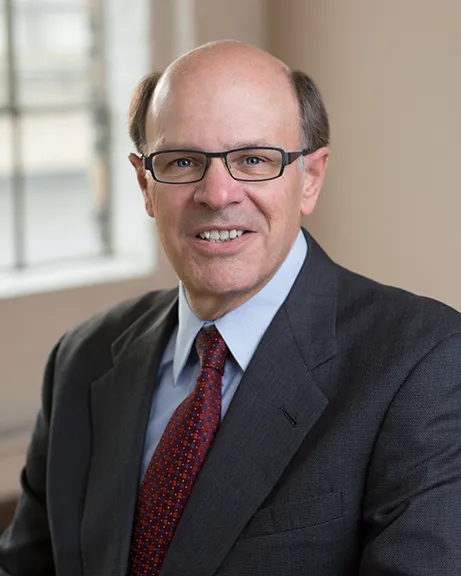 George Soule
1979
Minnesota State University Moorhead named its American Indian Center after George Soule (who received his undergraduate degree from MSUM in 1976). Soule and his wife, Lisa McDonald, have sponsored scholarships for American Indian students at the school and programming through the American Indian Center on campus. The George Soule American Indian Center is designed to promote a sense of community among American Indian students. It also serves as a center of knowledge and understanding of traditional and contemporary American Indian culture.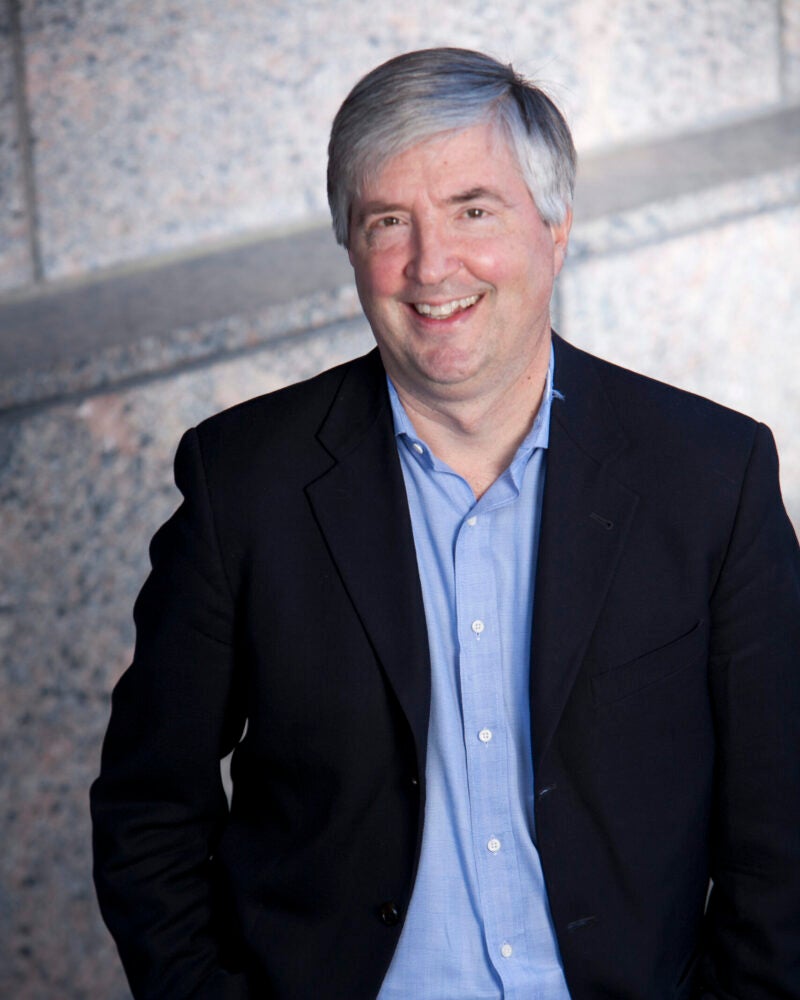 Lawrence Zelenak
1979
Duke Law Professor Lawrence Zelenak is co-editor of "A Half-Century with the Internal Revenue Code: The Memoirs of Stanley S. Surrey," the prominent tax law academic who was Jeremiah Smith Professor of Law at Harvard Law School and served two stints in the U.S. Treasury Department. At his death in 1984, Surrey had written drafts of the majority of his planned professional memoirs, and for a long time they remained unpublished in the archives of the HLS Library. Zelenak and Ajay K. Mehrotra edited the memoirs for this collection, and it includes a comprehensive introductory essay on Surrey's professional life and his contributions to tax policy, as well as important background information on the people and events he discusses in the memoirs.
1980-1989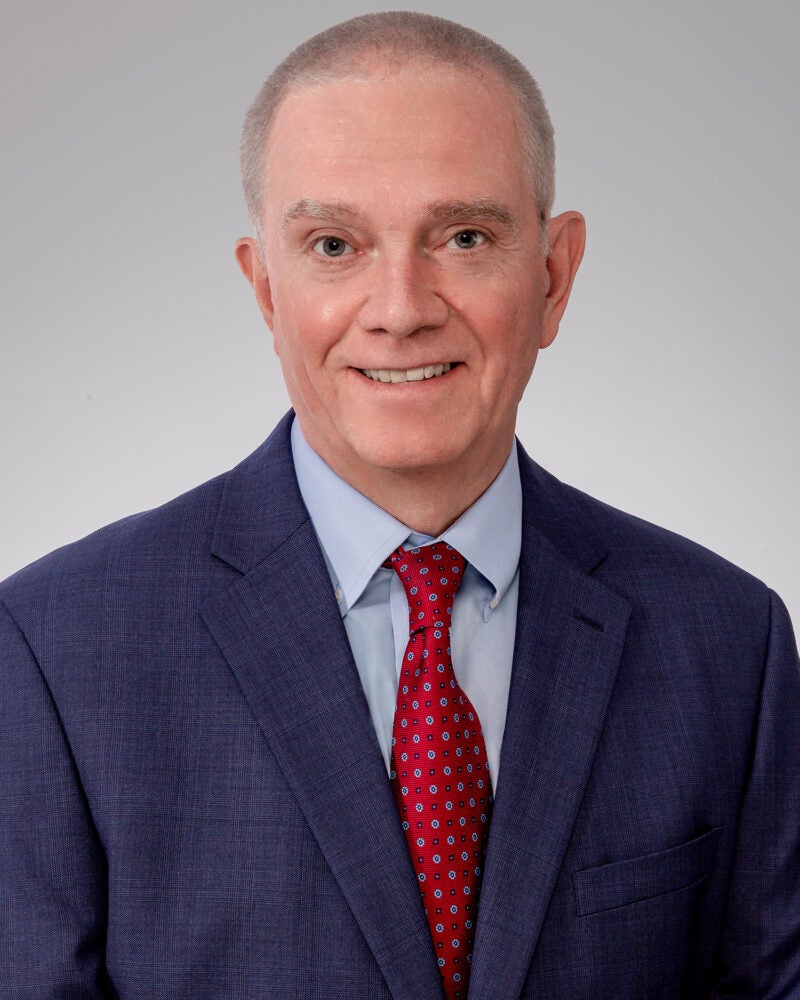 Joel Dewey
1980
Trial lawyer and appellate advocate Joel Dewey has joined Baker Donelson as a shareholder in the firm's complex torts group. He focuses his practice on the preparation, trial, and appeal of complex product liability and class-action cases.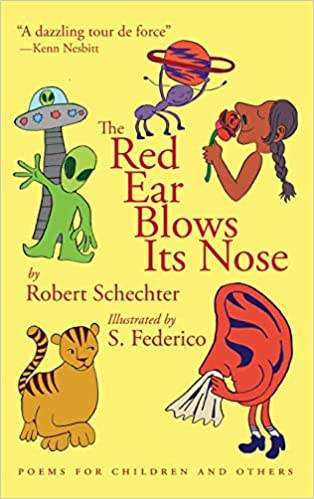 Robert Schechter
1980
Robert Schechter writes: writes: "My first collection of children's poems, 'The Red Ear Blows Its Nose,' will be published in April 2023. Kenn Nesbitt, former U.S. children's poet laureate, calls it a 'dazzling tour de force,' and the critics seem to be agreeing. Many of the poems in the collection first appeared in Highlights for Children, Cricket, Spider, Ladybug, and numerous major anthologies. The book also has over 60 wonderful illustrations by S. Federico."  
Raymond Angelo
1982
Raymond Angelo Belliotti, SUNY professor of philosophy emeritus, has published his 25th book: "Heroism and Wisdom, Italian Style: From Roman Imperialists to Sicilian Magistrates" (Fairleigh Dickinson University Press, 2022).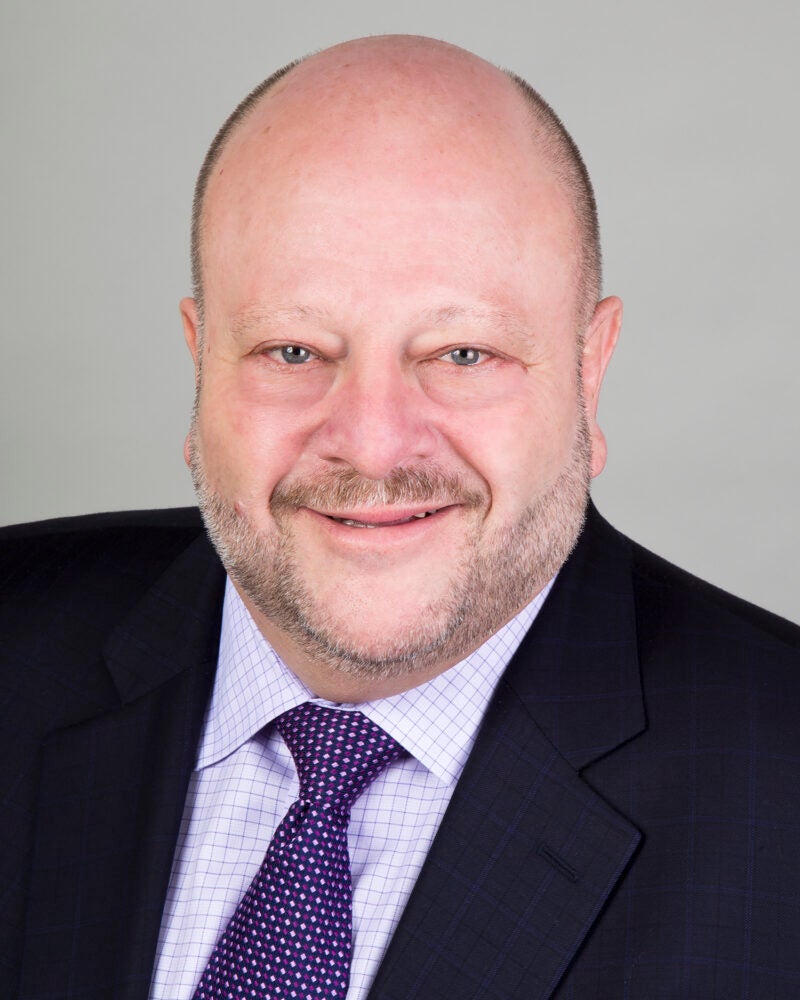 Stuart W. Davidson
1982
Stuart W. Davidson, founding partner of Willig, Williams & Davidson in Philadelphia, now serves on the advisory board of Capital & Main, an award-winning nonprofit publication that reports from California on economic, environmental, and social issues. Davidson counsels public and private benefit funds, fighting to preserve the ability of workers to retire with dignity and have access to affordable health care. His work for unions includes leading contract negotiations, presenting interest and grievance arbitrations, and advising on external and internal union matters. He serves as chief counsel to large regional and local unions along the East Coast, along the Gulf Coast, and in the Chicago area.
Jeff Rosen
1982
Jeff Rosen was appointed by Virginia Gov. Glenn Youngkin in May 2022 to chair the Virginia Commission to Combat Antisemitism. "The 15-member commission is charged with making recommendations to the governor and General Assembly to help address increasing anti-Semitic incidents."
Daniel Wolf
1986
Daniel Wolf writes: "My work in election integrity, which I started at HLS, has finally become relevant to real America. While at HLS I wrote the world's first country-specific guide for election observers, for the 1984 Nicaraguan elections; it became my third-year paper. In 2012 I was senior consultant to the U.S. Senate's election observation commission to Taiwan. And in 2015 I realized that the smartphone revolution could impose transparency on American elections. So I founded Democracy Counts, a nonprofit tech company, to develop and distribute technology empowering Americans to conduct legitimate, near real-time independent audit checks on their local election machinery. We labored in the shadows until 2020, when a certain presidential candidate raised the issue to fever-pitch level. Now our apps [help]rebuild trust in American elections, whether that means reassuring people when they are faultless or providing solid evidence to challenge and correct them when they're faulty. It's been a long haul, but HLS provided a solid foundation for the legal-strategic side of what we're doing. (Go to www.AmericaCounts.us if you are interested in knowing more.)"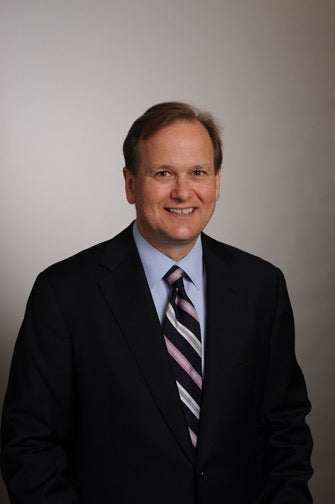 David S. Schaffer
1987
David S. Schaffer is a partner of L&G Law Group, a full-service, midsize firm in Chicago, where he handles a wide range of business transactions. He and his wife, Margaret, have three teenagers to keep them busy! Schaffer just completed a term on his local school council and remains active in Chicago politics. He says anyone passing through is welcome to give him a call.
Edward "Ted" Johnson
1988
Edward "Ted" Johnson of Tokyo was an executive producer of the French movie "Coupez!" (in English, "Final Cut!"), selected as the opening film for the 2022 Cannes Film Festival, which he attended.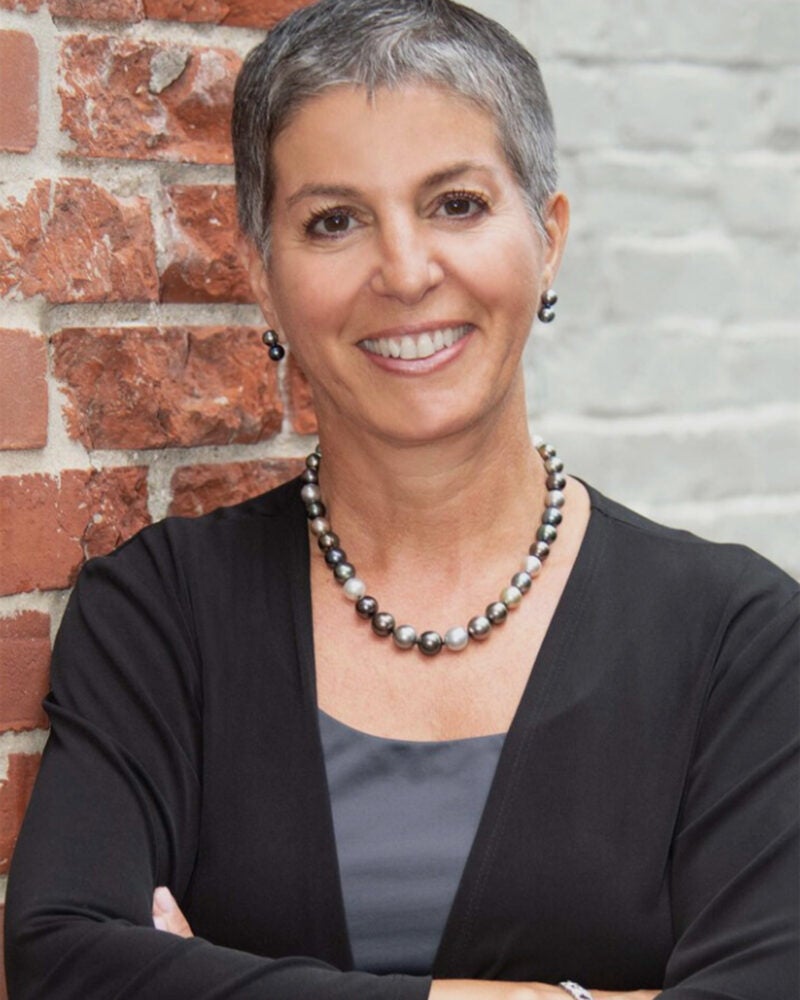 Andrea L. Rocanelli
1989
Andrea L. Rocanelli writes: "I retired from the Delaware judiciary last year and started my own alternative dispute resolution firm: Delaware ADR, LLC. We specialize in resolving all manner of complex commercial disputes, including corporate, intellectual property, and bankruptcy. … It has been a pleasure to work with several HLS alumni in my first year of practice, but I have not worked with anyone from 1989 (yet). It would be great to work with classmates! Please visit my website at www.delawareADR.com."
Mona R. Washington
1989
"I Don't Do That," written by Mona R. Washington, was one of three plays selected to be performed at Penn Live Arts (University of Pennsylvania) in the fall in the Our Voices, Our Time: One-Act Play Festival. The festival was a collaboration between the venue and the Negro Ensemble Company. "I Don't Do That" focuses on newly engaged Norah (African American) and Simon (Nigerian), whose romance is thwarted by an argument based on stereotypes and power dynamics. The play had its world premiere in Philadelphia and went on to New York to be performed at the Cherry Lane Theater NYC and then off Broadway.
1990-1999
L. Roger Boord
1991
In May, L. Roger Boord wrote, "Nina Marie Virginia Boord, the daughter of L. Roger Boord and Fran Gaddini Boord, began her freshman year in engineering at Stanford University last fall."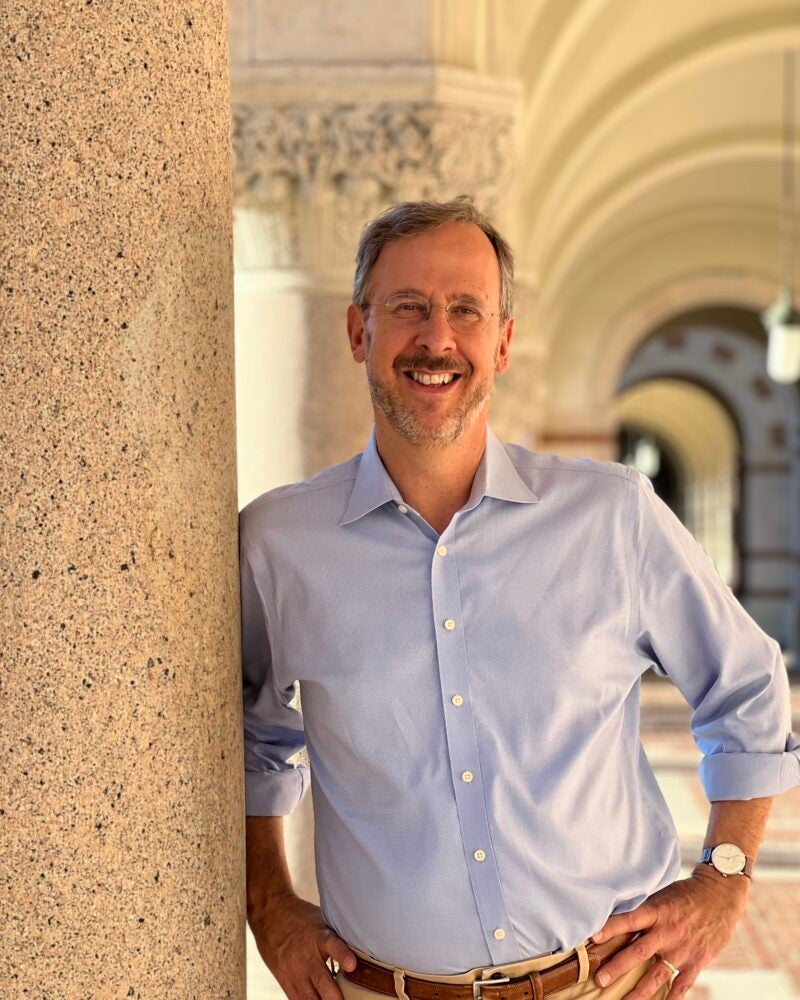 Martin J. Siegel
1991
Martin J. Siegel's book, "Judgment and Mercy: The Turbulent Life and Times of the Judge Who Condemned the Rosenbergs," is forthcoming from Cornell University Press in the spring. The book is a biography of 2nd Circuit Judge Irving R. Kaufman, who presided at the espionage trial of Julius and Ethel Rosenberg and sentenced them to death while a district judge in 1951. It explores Judge Kaufman's evolution from overzealous anti-communist to groundbreaking liberal in cases including the first school desegregation suit in the North, the Pentagon Papers litigation and other major First Amendment cases, the Nixon administration's attempted deportation of John Lennon, and many other matters. It also traces Judge Kaufman's often tragic family life — and how the Rosenberg controversy haunted him to the end. Siegel and Daphna Boros Stepen were Judge Kaufman's last law clerks. More information can be found at martinjsiegel.com. Siegel, who is married to Bettina Elias Siegel, is an appellate lawyer in Houston and teaches American Legal History and directs the Appellate Civil Rights Clinic at the University of Houston Law Center.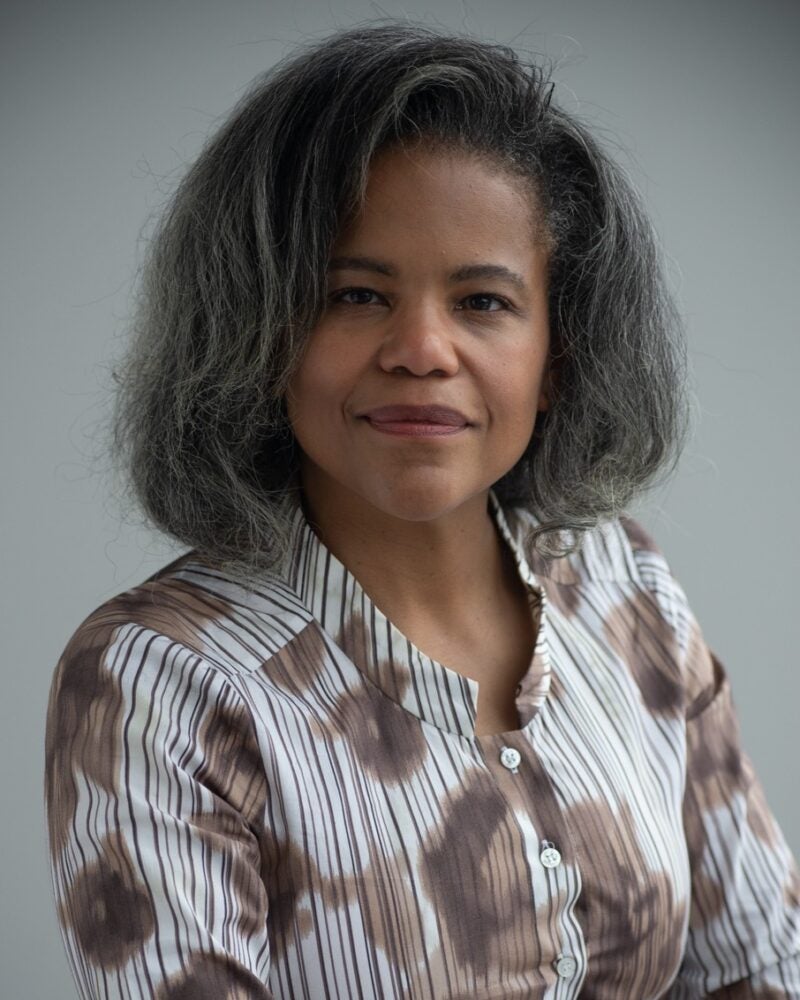 Candace N. Smith
1993
Candace N. Smith has joined the firm of Herman Jones as of counsel and is resident in the Atlanta office. She focuses her practice on the firm's litigation matters, including those involving class actions, securities, antitrust, and intellectual property matters.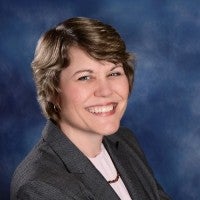 Susan E. Brooks
1994
Susan E. Brooks of Raleigh, North Carolina, has joined the N.C. Innocence Inquiry Commission as associate director for legislative, legal, and policy matters. She previously served in various capacities for over 18 years at the N.C. Office of Indigent Defense Services.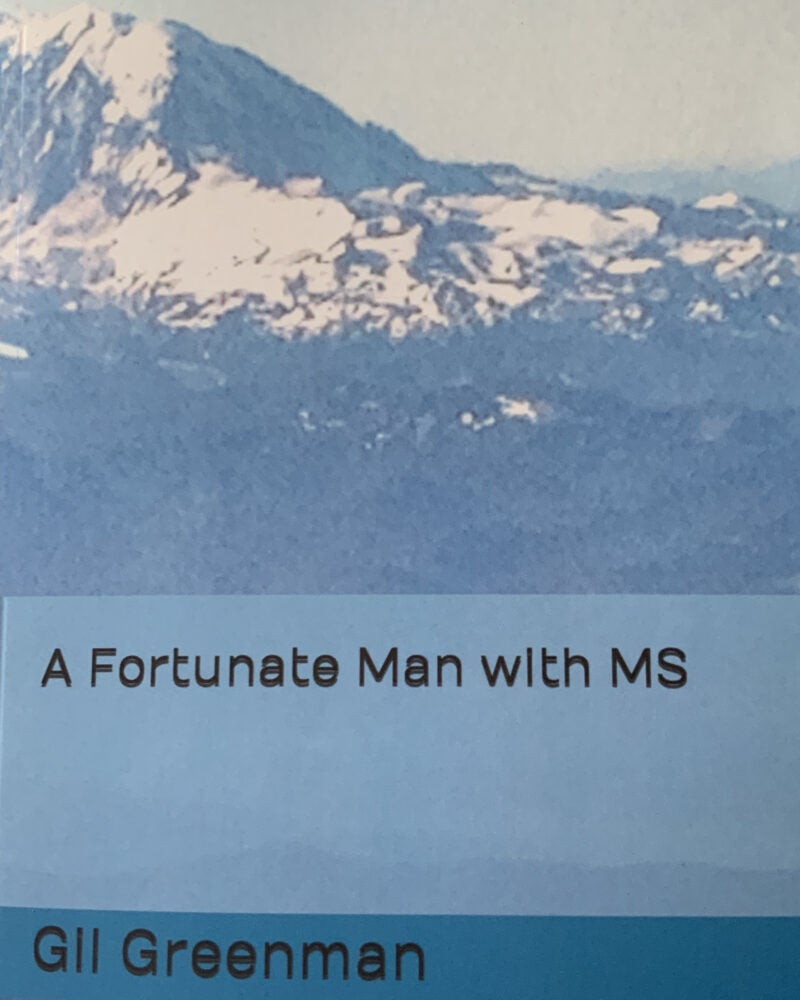 Gil Greenman
1994
Gil Greenman writes: "I published a book on Amazon called 'A Fortunate Man with MS.' This book is my story of life with multiple sclerosis, always present, and the way this journey has unfolded with hope and perseverance."
Steven K. Homer
1994
Steven K. Homer was appointed associate dean for academic affairs at the University of New Mexico School of Law. Recently promoted to full professor, he is also the director of the school's Legal Analysis & Communication Program. In 2013, Homer was one of 26 law teachers from around the country included in a study of excellence in law teaching, "What the Best Law Teachers Do," published by Harvard University Press.
Margaret "Peg" Bolce Brivanlou
1995
Margaret "Peg" Bolce Brivanlou has been named one of the Top 250 Women in IP and an IP star by B2B site Managing IP. She is a partner at Ballard Spahr in New York, where she represents biotechnology and pharmaceutical companies and institutions in the spectrum of patent matters, including patent portfolio development and counseling. She also advises investment funds and other clients on the intellectual property aspects of transactions.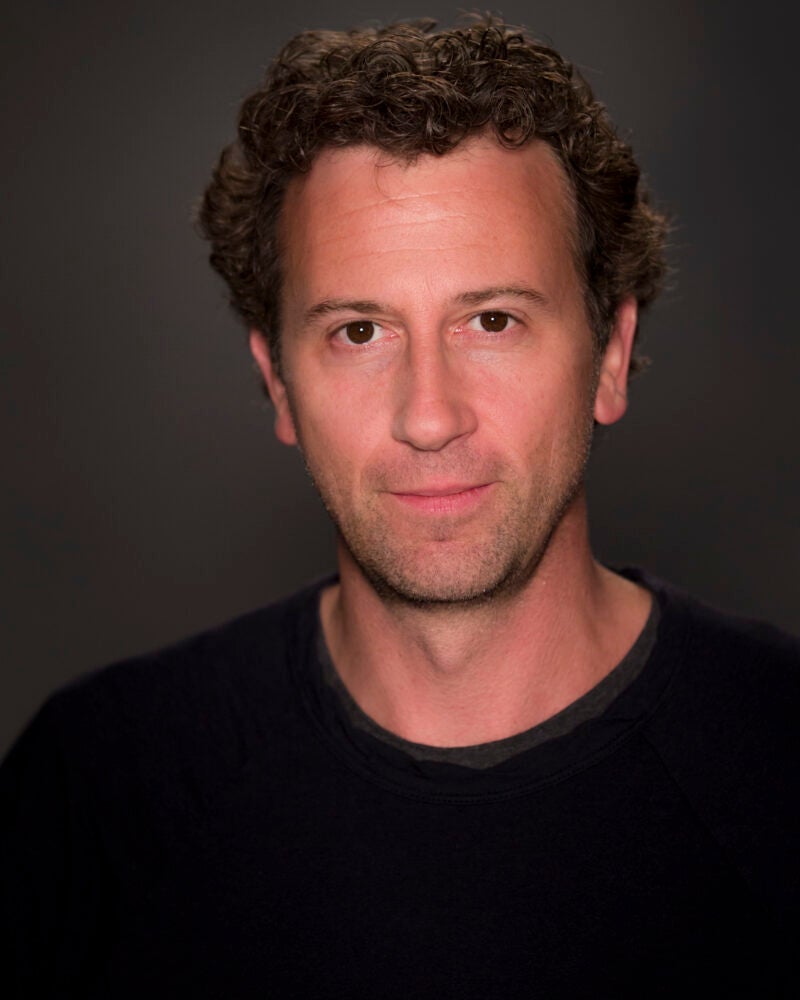 Jonathan Goldstein
1995
Jonathan Goldstein wrote in September that his latest film, "Dungeons & Dragons: Honor Among Thieves," will be released in theaters on March 31, 2023. He wrote and directed the film along with longtime collaborator, John Francis Daley. Based on the classic role-playing game, it stars Chris Pine, Hugh Grant, Michelle Rodriguez, and Regé-Jean Page.
Katherine Romano Schnack
1997
Regulatory attorney Katherine Romano Schnack has joined McGlinchey's financial institutions compliance practice group as of counsel, associated with the Cleveland office. Prior to joining McGlinchey, Schnack served as the VP of legal for a credit union service organization. She also worked for the Federal Trade Commission, where she litigated federal district court actions and investigated potential unlawful trade practices.
2000-2009
Toby Stock
2001
Toby Stock and his wife, Margy Slattery, of Washington, D.C., welcomed their first, Helen Marion Slattery Stock, to the world on June 25, 2022.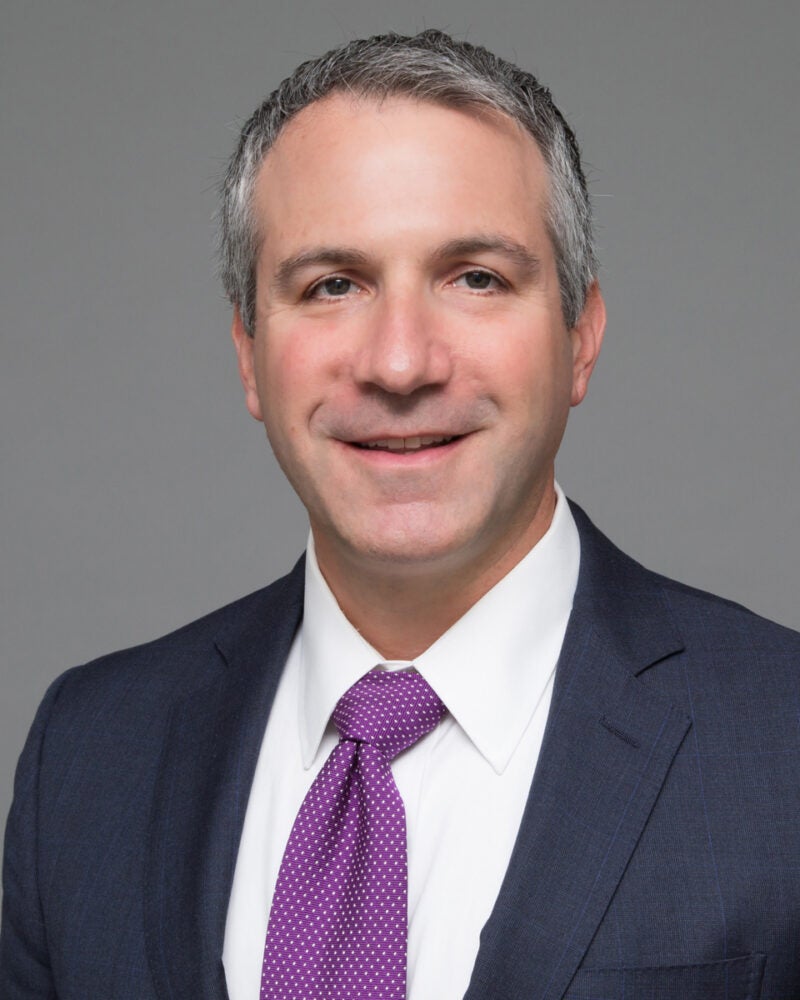 David L. Axelrod
2003
David L. Axelrod, a first-chair trial lawyer who led Ballard Spahr's successful defense of The New York Times in a high-profile defamation trial last year, was named "MVP of the Year" for Media and Entertainment Law by leading legal news service Law360. The Law360 MVP of the Year award recognizes attorneys who had the biggest wins and made the most significant contributions to their practice groups over the previous year in various areas of law. Axelrod served as lead trial lawyer for the Times in defending a libel claim by former Alaska Gov. Sarah Palin, who sued over an editorial. He led the team that secured a favorable verdict for the Times after a 10-day trial.
Kathy-Ann Hart
2003
Kathy-Ann Hart is a cast member of the forthcoming Sony film "Madame Web," which is based on the Marvel comics. An actor who has worked in film, television, and commercials, previously Hart practiced law for seven years, including at the AIDS Action Committee in Boston.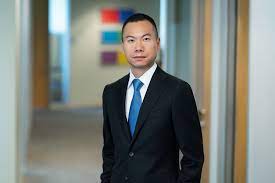 Christopher Chiou
2004
Christopher Chiou has joined Wilson Sonsini in Los Angeles as a partner in the litigation department. Previously acting U.S. attorney for the District of Nevada, he oversaw criminal and civil cases brought on behalf of the United States, including financial litigation, white-collar crime, cybercrime, and public corruption. Before serving in the U.S. Attorney's Office, Chiou helped launch Jenner & Block's Los Angeles office.
Robin Fineman
2004
Robin Fineman is now general counsel of JobTarget, a recruitment technology company located in Stamford, Connecticut. Fineman was previously a partner in the corporate and litigation departments of Hartmann Doherty Rosa Berman & Bulbulia.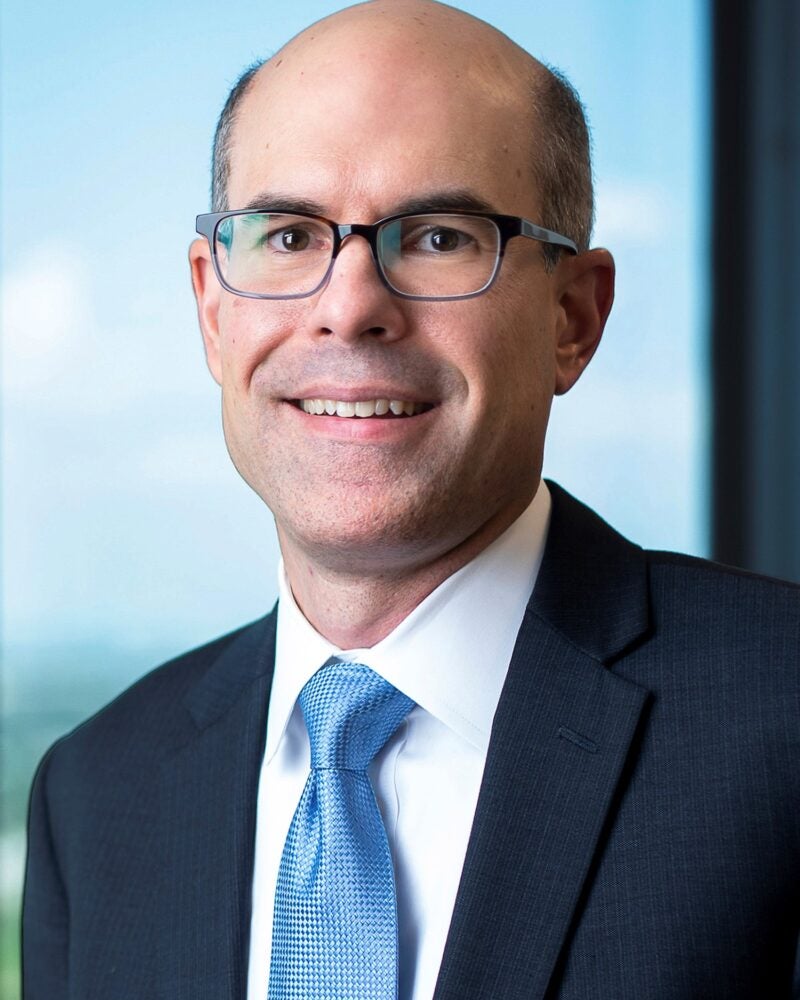 Kyle A. Owens
2004
Kyle A. Owens has joined the Dallas office of Bradley Arant Boult Cummings as a member of the banking and financial services practice group. In his work supporting financial services firms, as well as providers of goods and services that offer financing to their customers, he helps clients navigate risk, solve problems, and develop new lending products.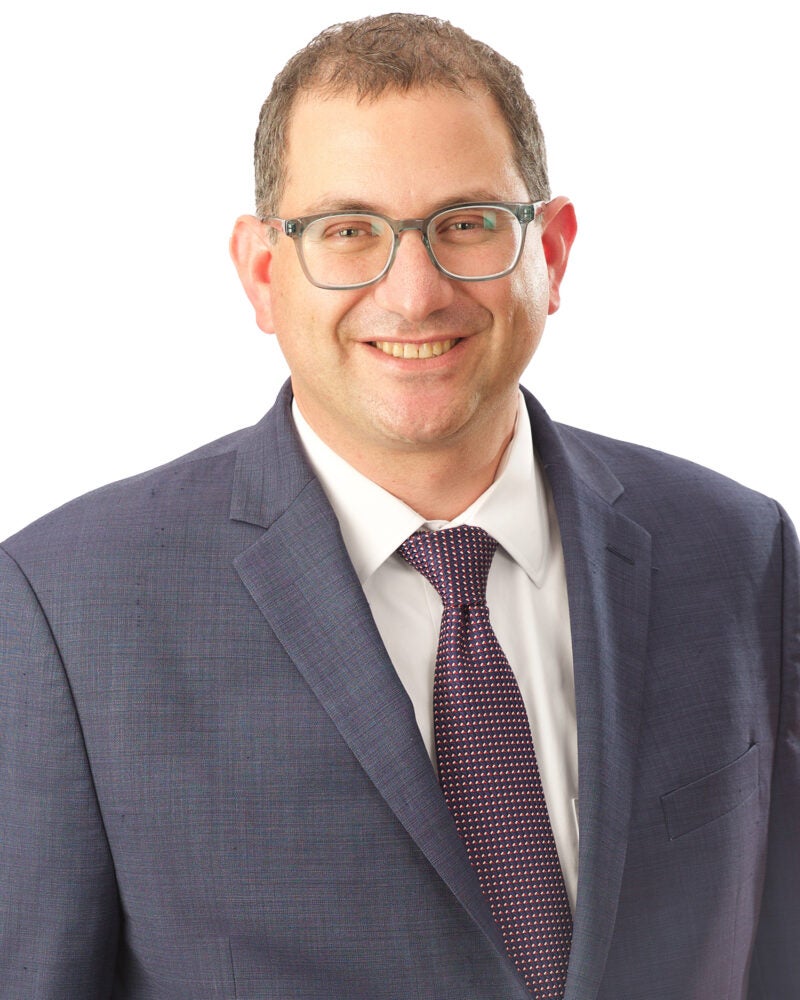 Curtis B. Leitner
2007
Curtis B. Leitner has joined McCarter & English as a partner in the firm's business litigation group in New York. His practice focuses on complex civil litigation and white-collar criminal and regulatory enforcement matters. Leitner also provides strategic advice and counsel to clients operating in a range of industries.
2010-2019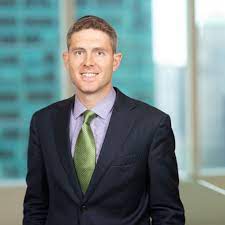 Alexander Chester
2010
Alexander Chester has joined Duane Morris as a partner in the firm's corporate practice group in its New York office. His practice focuses on corporate transactions in the sports industry.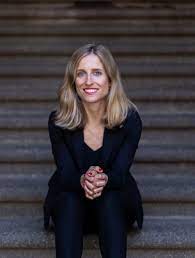 Katie (Marshall) Ali
2011
In June, Katie (Marshall) Ali launched a boutique civil rights litigation firm, Ali & Lockwood, in Washington, D.C. She was formerly a partner at Hogan Lovells in D.C., where she spearheaded several landmark civil rights litigations while also litigating high-stakes commercial cases. "My new firm will focus primarily on criminal justice reform issues at the trial and appellate levels, while also maintaining a small commercial litigation and strategic advising practice," she wrote in July.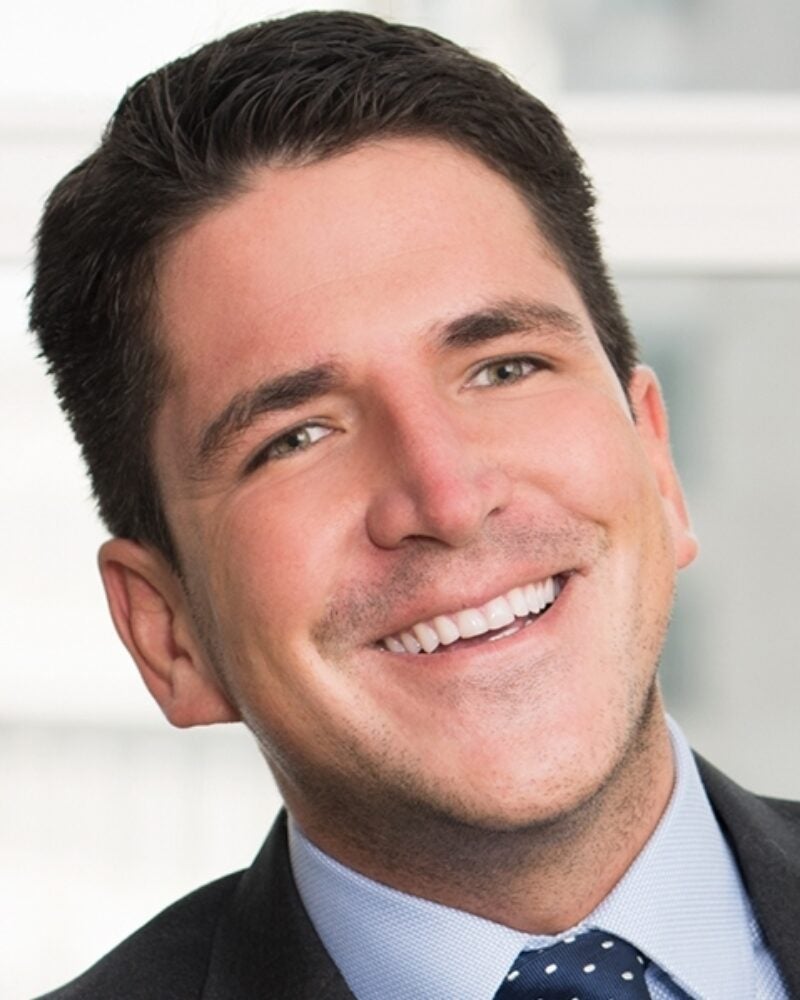 Carlos Ardila
2011
Carlos Ardila has been elected a partner at Latham & Watkins in Washington, D.C. A member of the project development and finance practice and the finance department, he advises clients on cross-border corporate and financing transactions and related energy and infrastructure matters, with a focus on transactions in Latin America.
Nancy Allred Collins
2011
Nancy Allred Collins has joined Crowe & Dunlevy and is a director in the firm's Dallas office and member of its taxation practice group. She focuses her practice on international, federal, state, and local income taxation as well as gift and estate tax planning. She is also a member of the firm's private wealth and closely held business practice group and counsels family offices, as well as domestic and foreign ultra-high-net-worth individuals, on asset protection and estate planning strategies.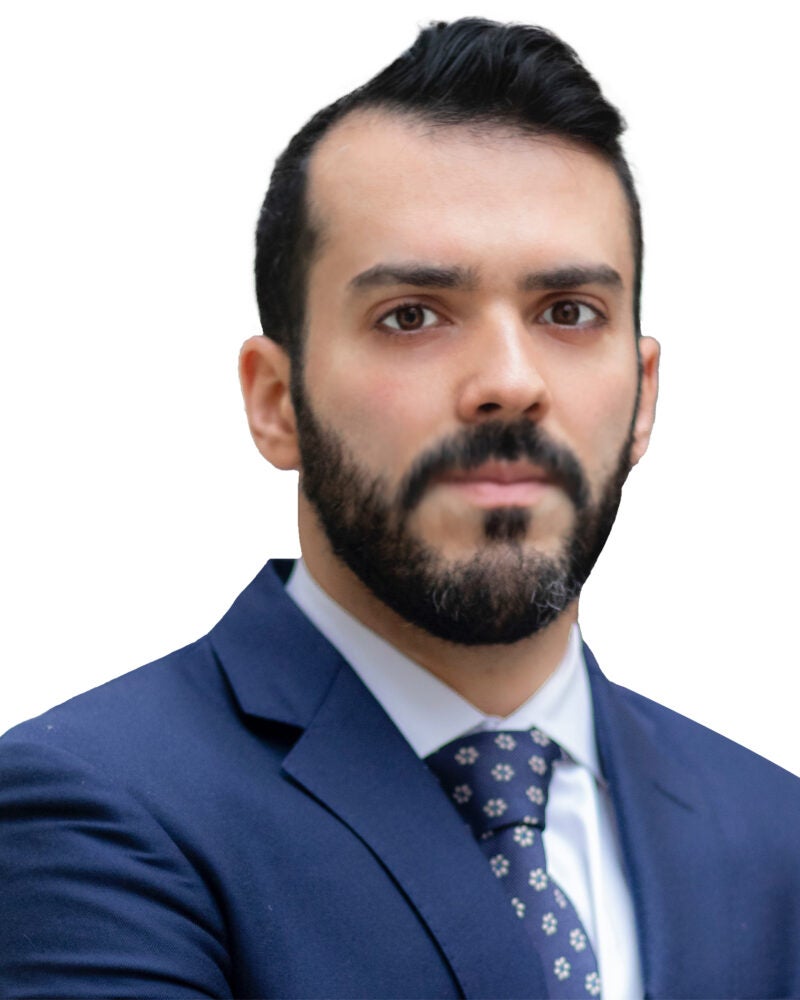 Miguel A. Lopez
2011
Miguel A. Lopez, an attorney in the New York office of Littler, has been named secretary of the New York City Bar's Trade Secrets Committee. The City Bar's mission is to equip and mobilize a diverse legal profession, and the Trade Secrets Committee helps section members, other attorneys, and their clients understand trade secrets by providing educational programs and forums. At Littler, Lopez advises and represents clients on matters involving trade secret disputes, worker classification for independent contractors, unfair competition, and exemptions to federal and state overtime laws. He has a special interest in startup and gig-economy businesses, as well as minority- and LGBTQ+-owned enterprises.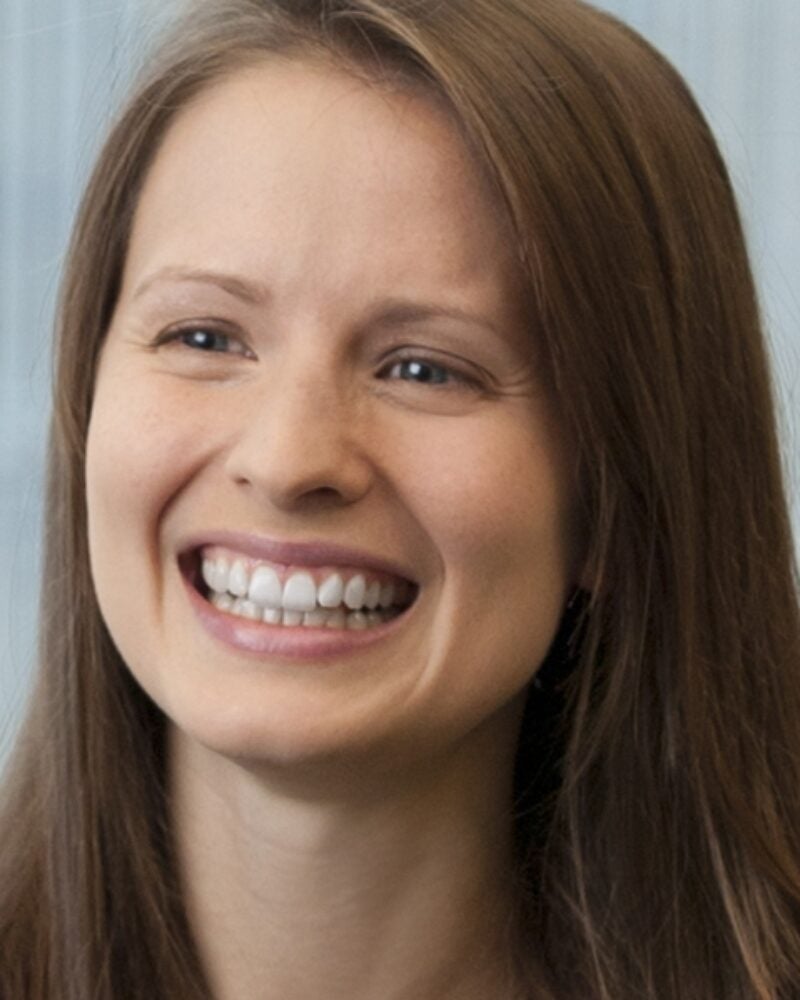 Kimberly Lucas
2011
Kimberly Lucas has been promoted to counsel at Latham & Watkins in Washington, D.C. She is a member of the real estate practice and corporate department and represents clients in commercial real estate matters, including commercial mortgage loan transactions, joint ventures, commercial dispositions and acquisitions, and leasing matters.
Devin O'Connor
2012
Devin O'Connor advises clients on federal environmental law matters, with a particular focus on complex environmental regulatory issues and litigation, as a new partner at Latham & Watkins. She is a member of the environment, land, and resources practice and the litigation and trial department in Washington, D.C.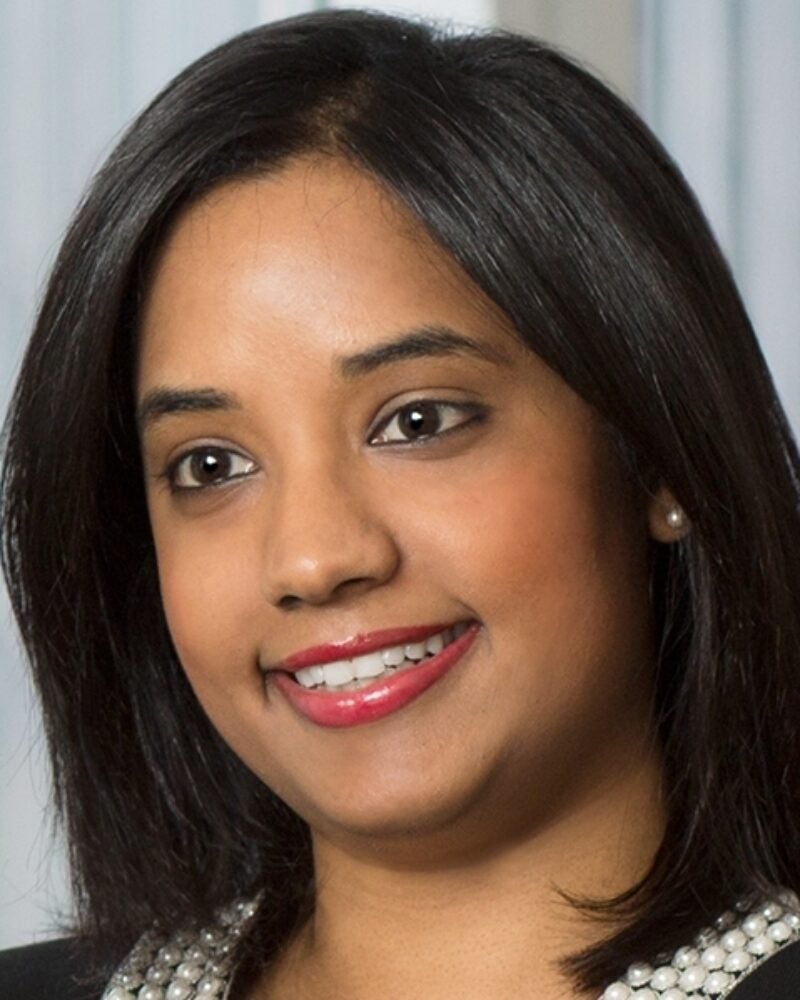 Gemma Mootoo Rajah
2012
Gemma Mootoo Rajah LL.M. is now counsel at Latham & Watkins in New York. A member of the capital markets practice and corporate department, she represents financial institutions, corporate clients, and private equity firms in capital markets transactions and general securities matters.
Yoni Levy
2013
Yoni Levy has become a partner at Ropes & Gray in Boston. He guides sponsors and investors through fundraising, ranging from first-time offerings to billion-dollar funds, and works across fund types, including LBO, credit, energy, and evergreen funds.
Kathryn Seevers
2013
Kathryn Seevers, new counsel at Ropes & Gray in Washington, D.C., advises investors and private fund managers on the formation and operation of private equity funds, credit funds, and real estate funds. She also counsels asset managers on an array of transactional tax matters, with a focus on complex real estate transactions, including those involving public and private, equity, and debt REITs.
PJ Sullivan
2013
New Ropes & Gray partner PJ Sullivan is a private equity lawyer who focuses on M&A in the firm's Boston office. He works with investors in the middle-market and large-cap spaces and in a range of industries, including retail, consumer products, health care, and asset management.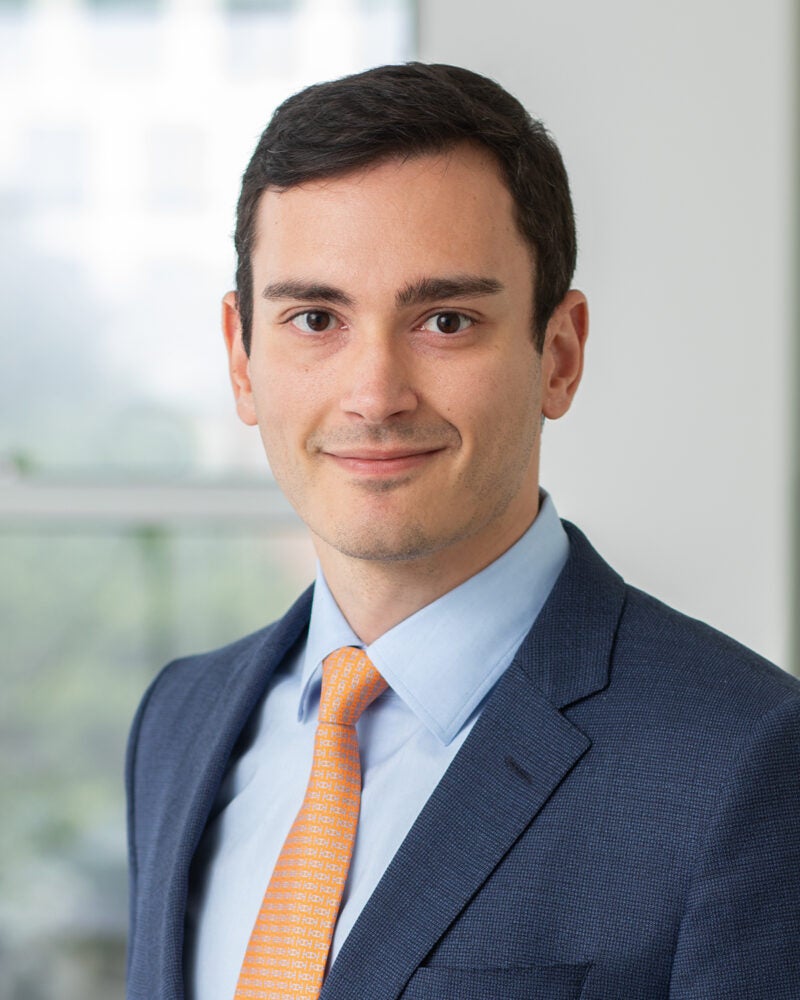 Leonidas Theodosiou
2013
Leonidas Theodosiou LL.M. has been elected partner in the antitrust practice of Morgan, Lewis & Bockius, resident in London. He represents multinational firms in merger control proceedings, litigation in the English and EU Courts, and enforcement matters, including cartel, abuse of dominance, and state aid investigations. Theodosiou has also recently been appointed vice chair of the ABA's Privacy and Information Security Committee.
Dan Zuckerman
2013
Dan Zuckerman, a new partner at Ropes & Gray in Boston, provides tax advice to private equity and hedge fund sponsors and investors through the full life cycle of funds across a range of asset classes.
Eric Rice
2014
New Latham & Watkins partner Eric Rice is a member of the firm's capital markets practice and corporate department in New York. He advises clients on equity derivatives and equity-linked products, including convertible notes, structured share repurchases, and margin loans.
Nicholas Schlossman
2014
Nicholas Schlossman has been promoted to counsel at Latham & Watkins in Washington, D.C. A member of the complex commercial litigation practice and the litigation and trial department, he represents clients in complex business litigation, class actions, and disputes with the government.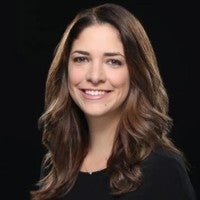 Caitlin Wood
2014
Caitlin Wood has been elected partner of Davis Polk and is a member of the capital markets as well as the derivatives and structured products practices in New York. She advises investment banks, corporations, and institutional holders on the structuring, negotiation, and execution of a broad range of equity-related transactions.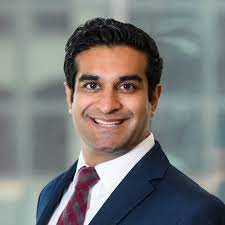 Keshav Dimri
2017
Keshav Dimri has joined litigation firm Reynolds Frizzell in Houston as a trial attorney. He advises clients across a wide array of industries and loves to help them resolve difficult challenges.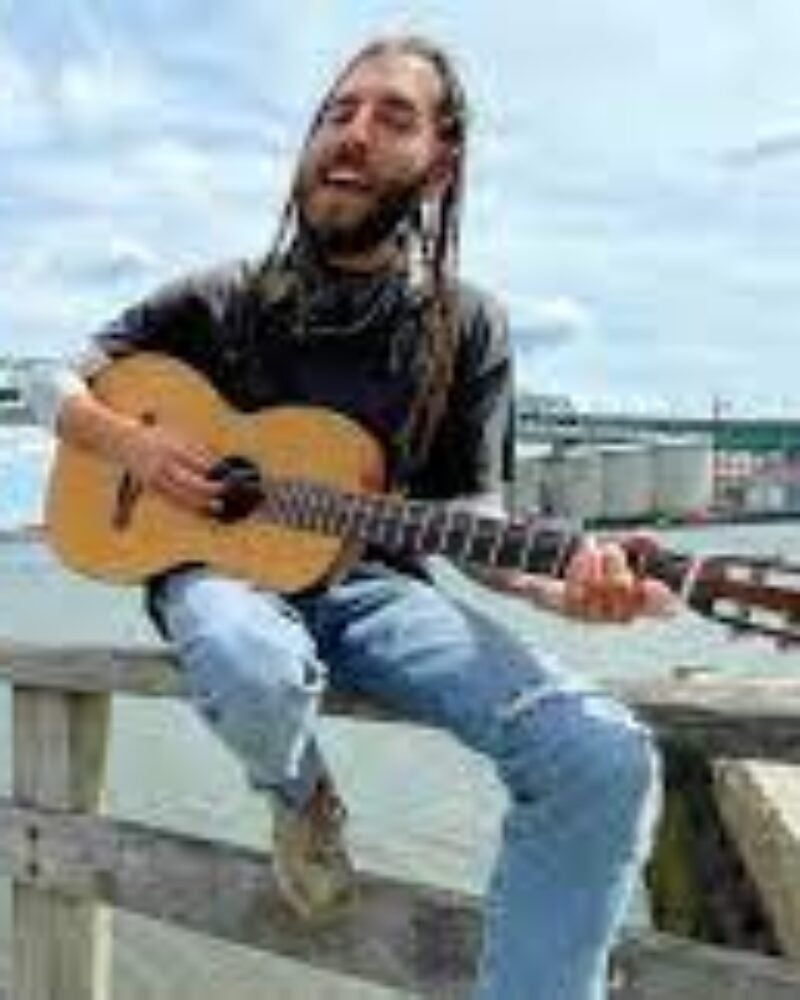 Joe Resnek
2018
Joe Resnek sent news of the release of his first album called "1." Resnek, who worked as a public defender in Greenfield, Massachusetts, after law school, has put his legal career on hold and returned to Chelsea, Massachusetts, where he grew up, to focus on his music, according to a story in the Chelsea Record. His songs are about starting out in Chelsea and "coming home and being home again," he said. "They're like love songs to my hometown." They can be heard on several streaming platforms including Spotify, Apple Music, Amazon, and YouTube.
Share your news
Submit your Class Note for the next issue of the Harvard Law Bulletin.