In 2017, more than 100 Harvard Law School students pursued summer work abroad; 19 of those students traveled to 16 countries through the Chayes International Public Service Fellowship Program. The program was established in 2001 and dedicated to the memory of HLS Professor Abram Chayes '49. This year, the projects undertaken by Chayes Fellows focused on issues ranging from children's rights in Myanmar and Thailand, to forced evacuations from protected forests in Côte d'Ivoire, to access to environmental information in Caribbean countries, highlighting the many challenges facing countries in development or those making transitions to peace, stability, and democracy (see a related gallery). The profiles below describe the experiences of four of the 2017 Chayes Fellows.
Kevin Ratana Patumwat '19
European Bank for Reconstruction and Development, London, United Kingdom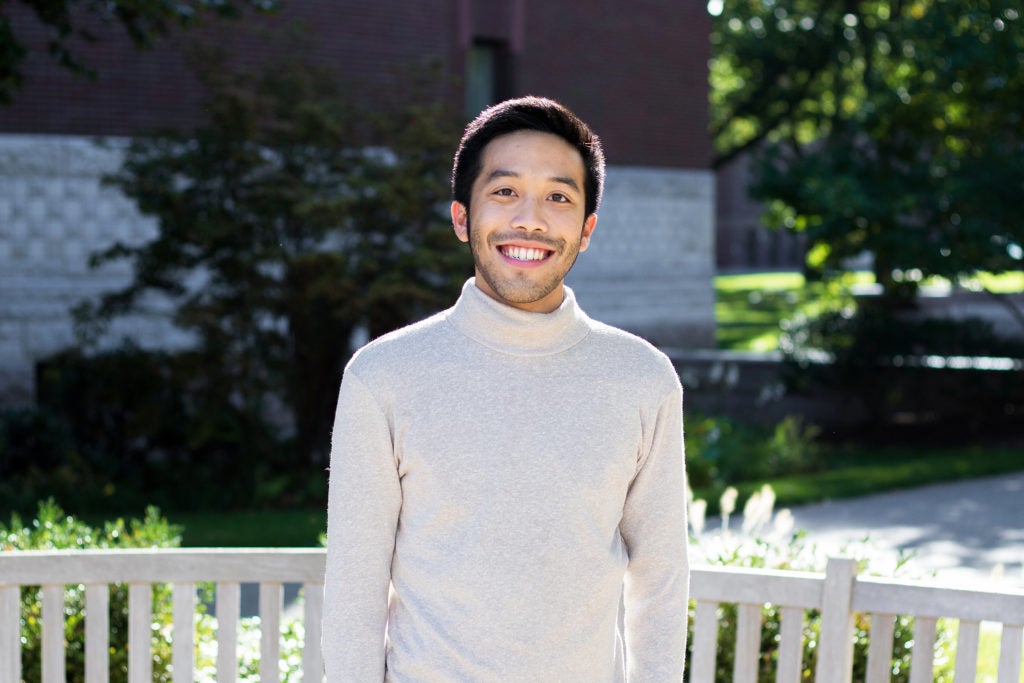 The European Bank for Reconstruction and Development (EBRD), founded soon after the end of the Cold War, is an international financial institution working with countries in eastern Europe, central Asia, the Middle East and North Africa to help them develop and strengthen free market economies. Kevin Ratana Patumwat worked with the bank's Legal Transition Team, which is charged with ensuring that the countries where the bank operates are equipped with the institutions, policies and legislation that support sustainable economic growth.
For example, with the bank focusing more on sustainability, one of Patumwat's projects centered on helping interested countries fulfill their commitments under the Paris Agreement. "There are a lot of ways you can do that," Patumwat explains; for example, "you can look at legislation that has been passed in other parts of the world that can be used as a model for creating a climate governance framework that actually creates capacity for these countries." Focusing on long-range plans to reduce carbon emissions by countries in the Middle East, and the adaptation that these plans will require, Patumwat analyzed each country's commitment, and the projects and legislation that they have introduced, in order to identify best practices that can be adopted by other countries facing similar issues.
"An internship like this pushes you to think more structurally about solving problems, and about dealing with obstacles to having a better economy or a better quality of life for people," he notes.
In addition to learning more about international governance, one of Patumwat's goals for the summer was to come home with a strong writing sample. He was proactive in discussing this with his supervisor, who encouraged him to draft a paper that will be published in connection with a regional competition law conference the EBRD participated in. In his paper, Patumwat focused on how the competition authorities in four Balkan countries can strengthen the enforcement of competition regulations. "These agencies aren't very big, but they have an immense mandate," he observes. "My theory is that by reaching out to other institutions in the country — the state audit agency, the public procurement agency, the tax or customs authorities, the ministry of Justice, even the police — they can make their work more effective."
In the midst of Brexit, "it was a very interesting time to be in London," he adds. "I'm very glad that I had the opportunity to really immerse myself in British culture and media," from reading the free newspapers on the Tube to viewing the Queen's birthday celebrations and watching election results in a pub. "I think it really enriches your experience. Being there for two months allows you to take the pulse of a country."
Elisa Quiroz '19
Office of the United Nations High Commissioner for Human Rights, Geneva, Switzerland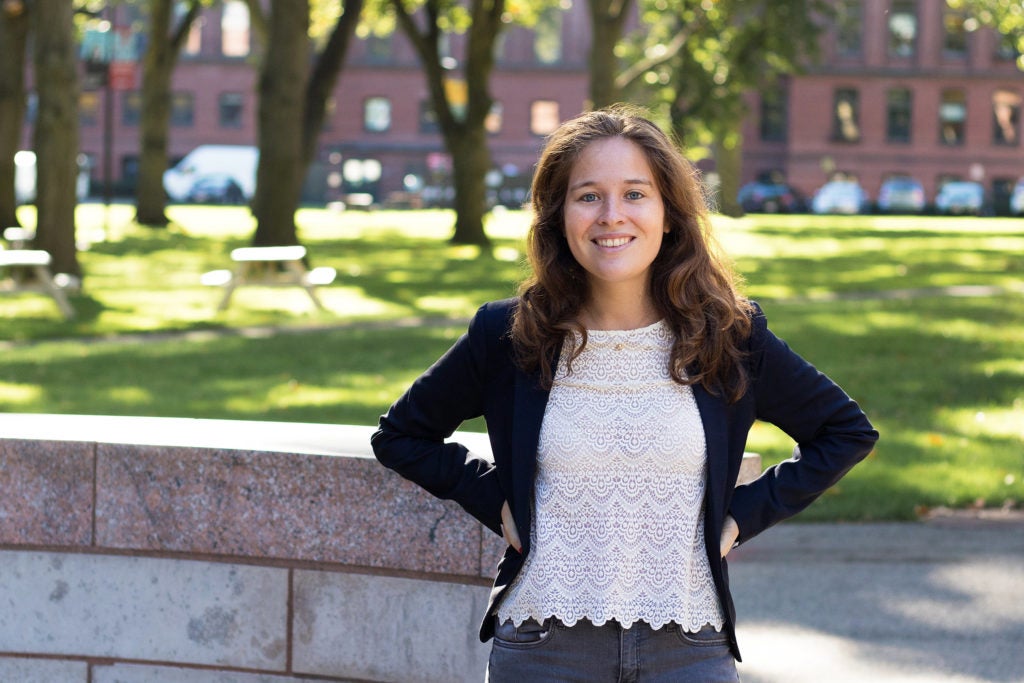 Elisa Quiroz' interest in pursuing a career in international human rights work began well before she arrived at HLS, but her childhood in Chile exposed her to human rights issues even earlier. "If you grow up in a country that has lived through a dictatorship, you hear the stories all the time, and that makes human rights law very tangible in a way that maybe countries that are more removed from that experience don't know," she observes. "Chile used a lot of human rights discourse to change attitudes, and activists would use the UN as a platform to show the world what was happening, so it was definitely a case where human rights law was used in a very active way … That gives me hope."
To prepare for her summer abroad, Quiroz met with Stephen Wiles, "a great HLS librarian who showed me how I could use Harvard's resources online. The UN has a huge library, but [Harvard's] were useful when you wanted to make a more creative argument, one that's not as settled in international law, or find resources from other disciplines, such as political science."
At the OHCHR, Quiroz worked on projects with the UN Special Rapporteurs on freedom of expression, independence of judges and lawyers, the right to health, and the right to education. "The focus is thematic, but within a given area there can be a broad geographic scope," she explains. "Freedom of expression, for example, is an issue just about everywhere, and the right to health is a challenge even in more developed countries."
One of the tasks she especially enjoyed was preparing for the fact-finding missions that the Special Rapporteurs undertake. In this process, "you read law through a very specific lens," she notes. "For example, you read the constitution and all the treaties the country has signed, and [about] their institutions, but you read it all through a right to health lens — for example, how those institutions work to undermine or enforce that right."
Attending meetings of the Human Rights Council — a group of UN member states who meet several times a year to hear reports from the Special Rapporteurs and responses from the countries they visit — was another valuable experience. "It's interesting to see how the states respond to violations, whether they take them seriously, what rights they care about more than others."
"In academic discourse, you learn that there's a top-down way to do law, and a grassroots way. I still think that's true, but I was impressed by how vibrant civil society is in Geneva," Quiroz observes. "There were NGOs coming from all over the world to the Human Rights Council, and they would express points of view that were independent from the points of view of their ambassadors. It was really great to see that side of human rights law, and I got to meet activists who had come to Geneva to express some ideas that maybe we wouldn't have thought about otherwise."
Philip Stachnik '19
Southern Africa Litigation Centre, Johannesburg, South Africa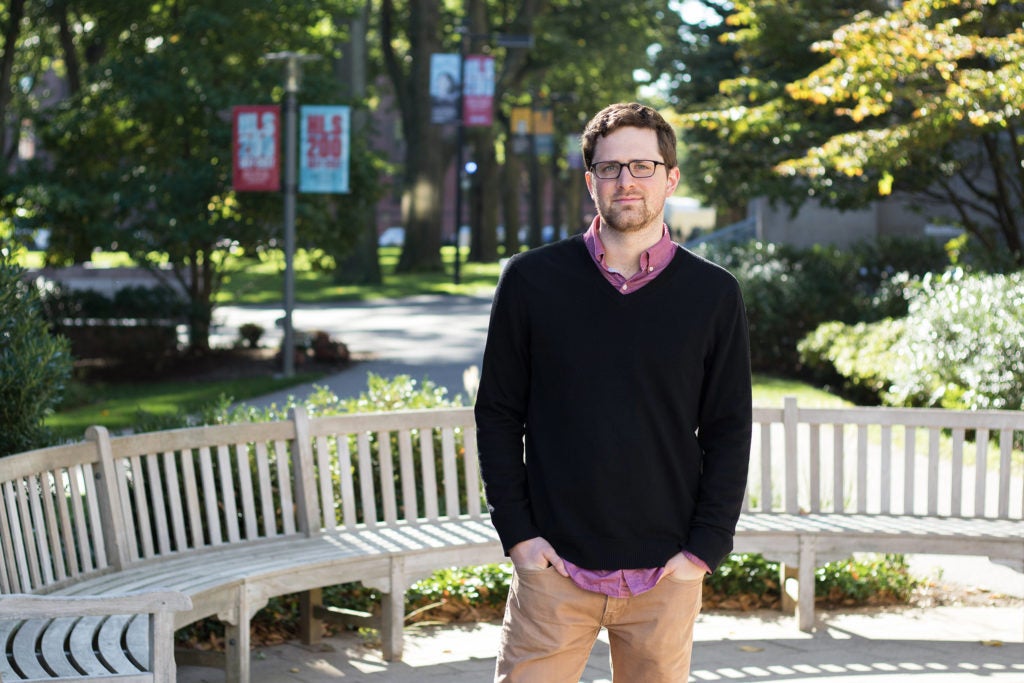 Philip Stachnik's placement at the Southern Africa Litigation Centre (SALC) was well-timed with his study of law. "It was my 1L summer, and I was still learning my way around," he explains. SALC deals with a very wide range of issues, he notes, but what was unique was that his projects touched on the law of 13 different countries. "It gave me a chance to really test different waters, which was very exciting for me."
One assignment, which he found both "sobering and rewarding," involved background research for a case, in its early stages, involving access to antiretroviral treatment for pre-trial detainees in Malawi. These drugs are essential for people who are HIV positive, a condition that that is much more prevalent in sub-Saharan Africa than in other parts of the world. "Missing the treatment, even just for a couple of days, can have serious health consequences," he explains; "your HIV can progress, and you can also become resistant to future treatments." Currently, convicted prisoners in Malawi are able to receive these types of drugs, but pre-trial detainees are not. "Pre-trial detainees have just been accused of things, it hasn't been proven, so it's especially egregious that they're being denied treatment," Stachnik notes.
"Doing any legal research, especially on human rights issues, in sub-Saharan Africa is very interesting because you engage with a lot of different legal systems. In the U.S., you tend to deal with U.S. law, and just U.S. law. But in sub-Saharan Africa they really do look to other courts in the region, and even further abroad, looking for a sense of very strong influence," he observes. In Malawi, the question of access to antiretroviral treatment, or even issues resembling it, are untested, so Stachnik's research involved looking at precedent in essentially every other country in the area, as well as international human rights law, domestic constitution issues, and common law principles abroad.
In the end, the memo that Stachnik drafted included sources from at least a dozen jurisdictions, and in doing this broad sweep, he found a relevant case in Zimbabwe. "Zimbabwe is a very strong jurisdiction to cite on a [human rights] issue like this, because of the very difficult conditions of poverty and lack of access to justice and resources there. If Zimbabwe is enforcing this type of regulation, it's very persuasive that other countries in the region should as well." Finding this precedent has encouraged the NGO to take the Malawi case forward.
"What was interesting about my work is that it was almost practicing comparative law. The practicalities of the region allow that type of analysis to be very useful," he notes.
In addition to giving Stachnik his first exposure to litigation, his summer at SALC allowed him to hone specific skills. "I think it taught me how to do close, in-depth legal research, and how to deal with unfamiliar sources. It gave me a lot of expertise in engaging with different constitutions, international treaties, and international rights bodies, but also in how domestic law is used to advance human rights. On a practical level, I'd never seen law function in these ways before."
Natalie Trigo Reyes '19
Centro de Los Derechos del Migrante, Inc. (Center for Migrant Rights), Mexico City, Mexico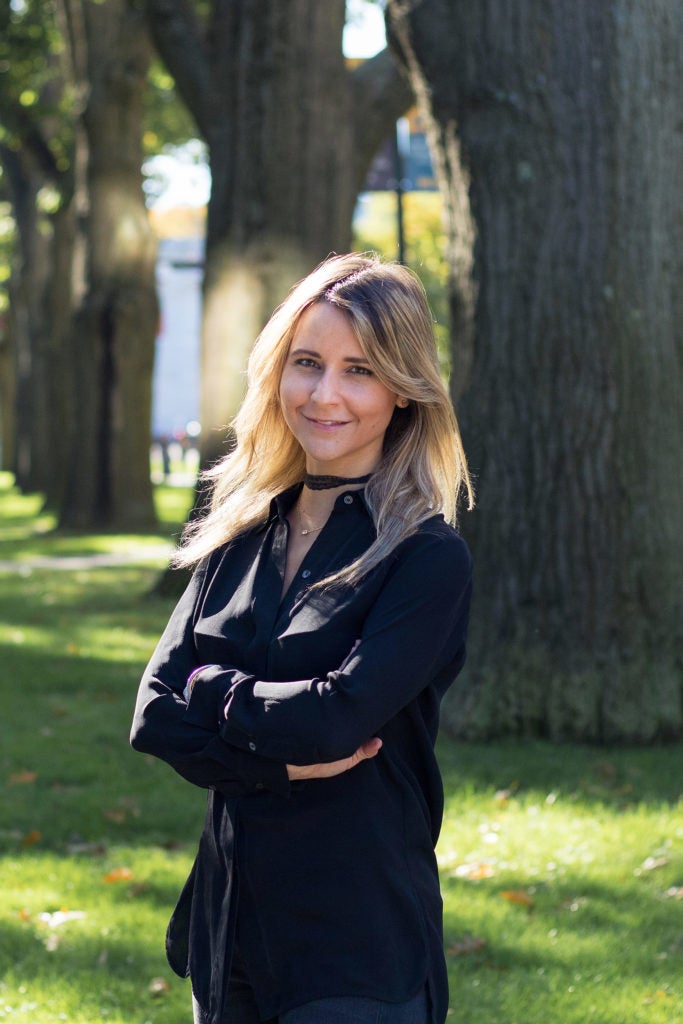 Natalie Trigo Reyes came to HLS to learn more about international law and international human rights in general, but she has come to see migrant and refugee rights as an issue of great significance. Her work this past summer focused on the rights of Mexican workers who come to the United States legally with temporary visas for agricultural, construction or other employment.
One of her projects involved current efforts to renegotiate and modernize the North American Free Trade Agreement (NAFTA), which includes a side accord (the North American Agreement on Labor Cooperation) with labor principles and mechanisms for dispute resolution. "But the process is broken; you have to jump through a lot of hoops to get the governments to look at your complaint," she notes, and no trade sanctions or fines have ever been imposed for labor violations.
As part of the NGO's plan to submit a public comment to the U.S. government, Trigo Reyes helped to draft a paper delineating the issues facing migrant workers. She also traveled to Washington, D.C., along with two Mexican workers, for hearings before the U.S, Trade Representative. Trigo Reyes was very impressed with the organization's grassroots advocacy model: the NGO "goes to these workers in their communities, across Mexico, to try to get a sense of what their issues are and how they can be best represent them —and even brings them to Washington to talk with the U.S. government and ask it for stronger labor protections under NAFTA," she notes.
For Trigo Reyes, what made her summer "especially enriching" was the combination of international law (in the context of NAFTA) and domestic law (because the workers are protected under U.S. federal law). 'And then there's also transnational justice," she explains, which enters the frame when the workers return to Mexico. For example, U.S. employers might encourage workers injured on the job to go home to recover, making it difficult or impossible for them to attend the administrative hearings necessary to make a worker's compensation claim. "How do you make sure the border doesn't become an obstacle to justice for these people? I learned a lot about transnational justice and how tricky it can be."
Soon after her return to the U.S., Mexico experienced a serious earthquake, causing significant damage to the neighborhoods where she had lived and worked. Trigo Reyes was still checking up on friends and coworkers there when Hurricane Maria devastated Puerto Rico, where Trigo Reyes grew up. She is now working with Assistant Professor Andrew Crespo, the Office of Clinical and Pro Bono Programs, and a consortium of U.S. law schools and attorneys to coordinate legal assistance for Puerto Rico. "Free legal assistance will be critical, especially for people who can't afford lawyers, who lost everything, who don't have a roof over their heads right now," she advises.
The issues they address and the places where they work may change, but the passion for public service continues for Chayes Fellows long after they return to HLS.
---
Research-Based Advocacy Abroad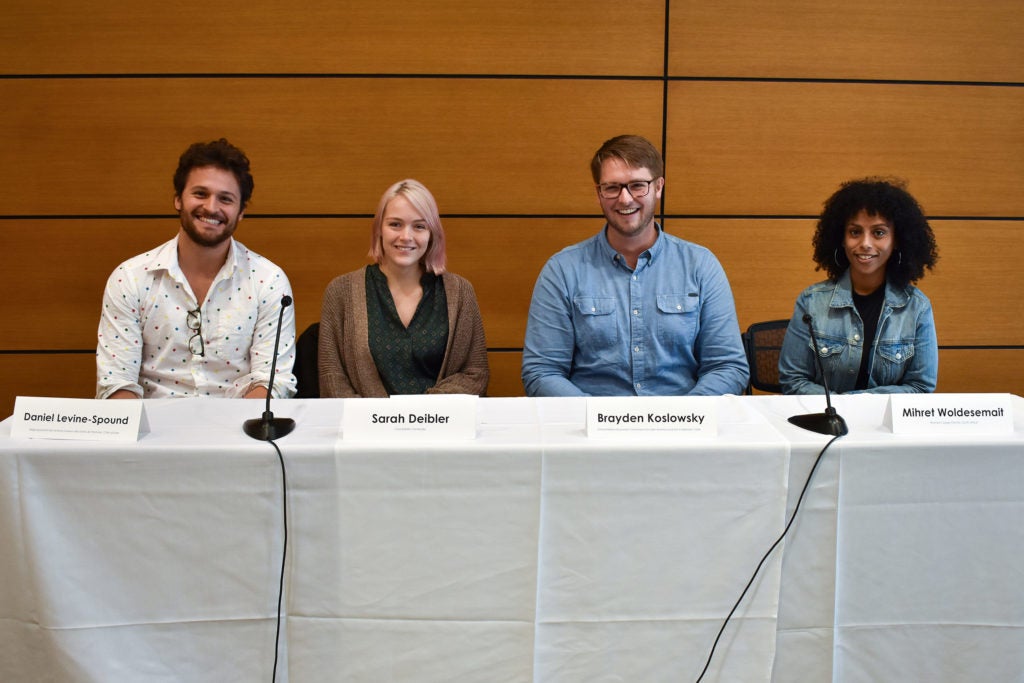 Four 2017 Chayes Fellows — Brayden Koslowsky '19, Daniel Levine-Spound '19, Mihret Woldesemait '19, and Sarah Deibler, an S.J.D. candidate — spoke about their summer work abroad at a panel discussion on October 19. Watch the discussion here.