The Reginald F. Lewis Law Center, a newly renovated space which will serve as a living laboratory for world-class research, learning, and innovation, opened its doors on Harvard Law School's campus this January.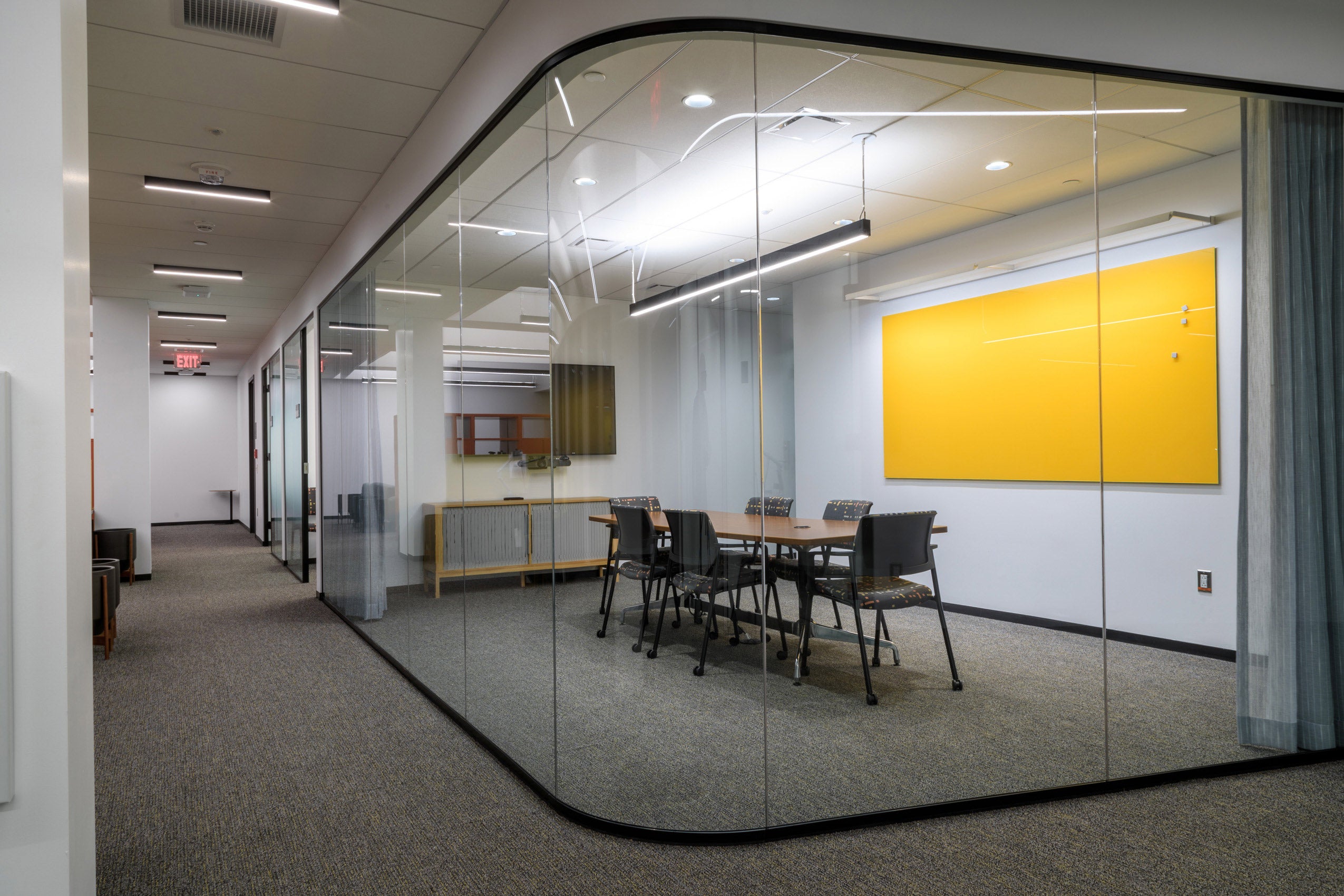 With a focus on fostering collaboration and community, the modernist building — originally built in 1959 as a four-story structure to house nearly 300,000 international legal studies volumes — was transformed by Deborah Berke Partners into a five-story, 21st-century work environment. (See timelapse video of the transformation below).
The Berkman Klein Center for Internet & Society occupies the Reid Hoffman Innovation Pavilion on the fifth floor and shares the floor below with the Cyberlaw Clinic and the HLS Library's Innovation Lab. The Berkman Klein Center, true to its digital subject area, had long stressed a virtual presence and tools over a physical one, occupying cramped if characterful victorian houses on the HLS campus since shortly after its founding in 1997. Berkman Klein's new home allows it to invite and host scholars and students from around the world; to convene complex, hybrid events and workshops; and to incubate new, experimental initiatives like the recently-launched Institute for Rebooting Social Media.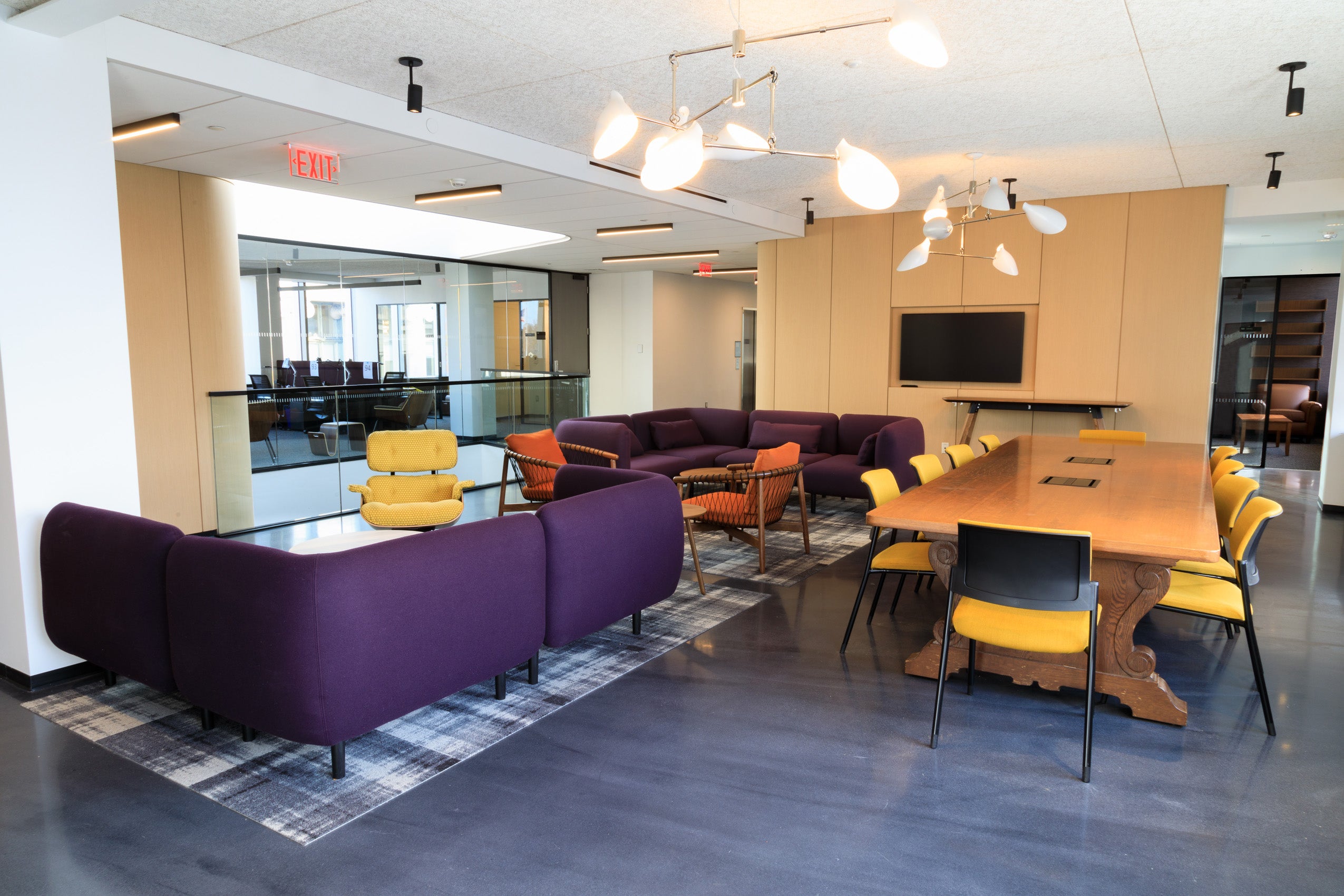 Harvard Law School's Graduate Program occupies the first floor in a space designed to include a working lounge and study room spaces. Faculty offices, other lounges, and customizable meeting spaces are located throughout the building.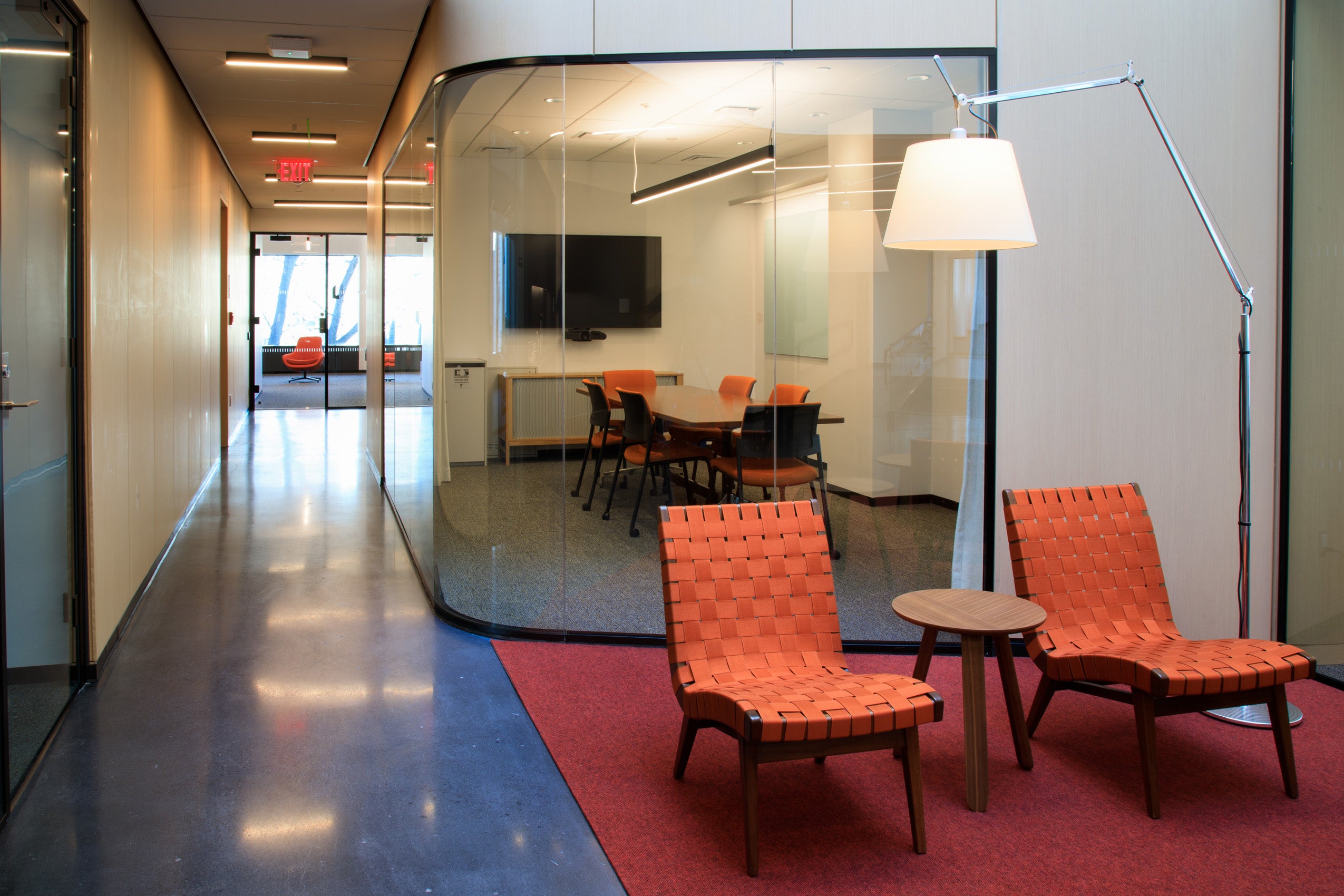 The renovation retained the building's mid-century architectural legacy in finish and detail but included a modernized entrance facing Massachusetts Avenue; replaced opaque walls with glass to bring natural light into the core of the building; added state-of-the-art audiovisual and IT infrastructure; and updated HVAC systems to exceed CDC health and safety guidelines.
The building, which in 1993 was named in honor of business executive and philanthropist Reginald F. Lewis '68, was the first major building at Harvard named in honor of an African American.