In an explosive lawsuit filed on February 1, former Miami Dolphins head coach Brian Flores alleges that he and other qualified Black and minority candidates are routinely held to higher standards, rejected, or not considered at all for coaching and other leadership roles in the National Football League. Although around 58 percent of NFL players are Black — and another 12 percent identify as multiracial, Latino, or other people of color — there was only one African American head coach remaining in the league until just a few days ago, when the Houston Texans hired Lovie Smith and the Dolphins hired Mike McDaniel, who identifies as multiracial.
Among the suit's accusations is that Flores, whom the Dolphins recently fired despite a strong record and two years left on his contract, and other people of color are often given sham interviews to satisfy the NFL's Rooney rule — which requires the consideration of underrepresented minority candidates for leadership positions. This had happened to him twice, he alleges, when he was interviewed for head coaching jobs at the New York Giants last month and the Denver Broncos in 2019. His complaint also accuses the Dolphins' owner, Stephen M. Ross, of offering to pay him $100,000 to purposely lose games and of violating the league's anti-tampering rules in pressuring him to poach another team's quarterback.
The NFL has categorically denied the charges, reiterated its commitment to diversity, and promised to conduct a review of its hiring practices. For his part, Ross has called Flores's accusations against him "false, malicious, and defamatory."
How the case plays out next, say Harvard Law School experts, depends on many factors, including a fundamental one: where the suit will be heard. In conversations that occurred after the lawsuit was filed, but before Smith and McDaniel were hired, they tell Harvard Law Today that while the NFL seems likely to push to arbitrate the claims, if Flores can keep his suit in court, he may have a chance to prove his case – for himself, and for other potential members of the class action.
Running interference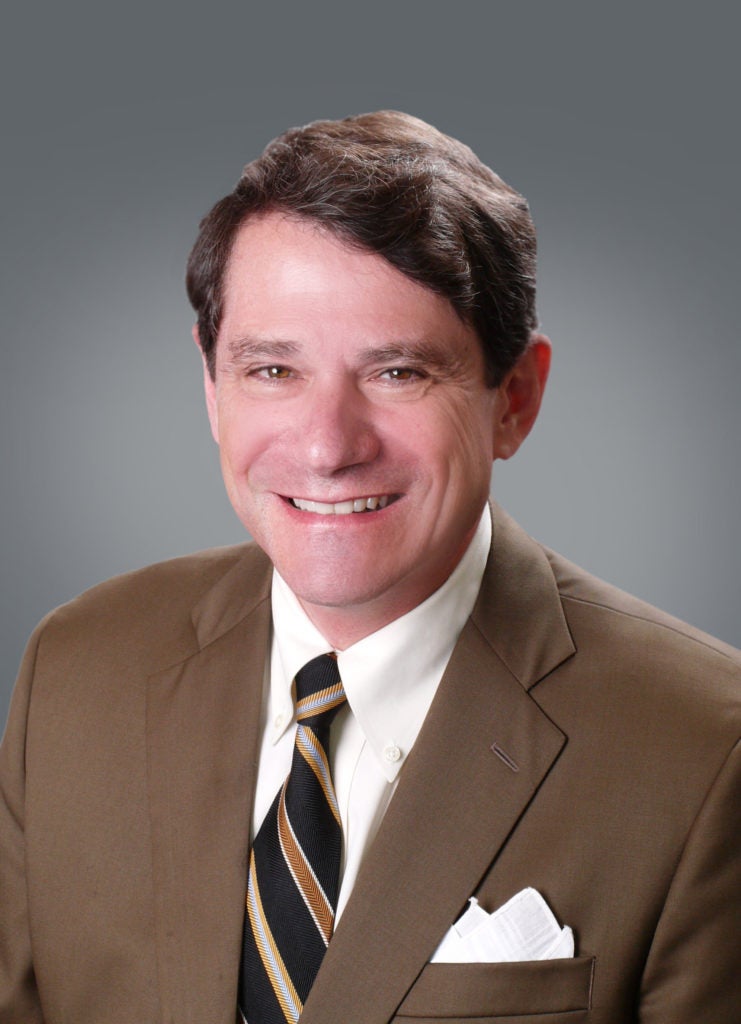 Harvard sports law expert Peter Carfagna '79 says that Flores's lawsuit may not make it into a courtroom. That is because under the NFL's constitution and bylaws, Carfagna says, claims between employees and teams are subject to arbitration. Flores, he adds, likely agreed to this as a part of his contract with the league.
Knowing this, Carfagna says that the NFL's initial legal response may resemble the way it handled a recent lawsuit filed by another former head coach, Jon Gruden, whose emails containing racist and homophobic slurs were leaked, leading to his firing. "In that case, the NFL filed a motion to dismiss and to compel binding arbitration," says Carfagna. "That will likely also be the NFL's first reaction here."
Courts have traditionally tended to respect these agreements, he adds. "The NFL will no doubt rely heavily upon the long line of favorable Federal Arbitration Act precedents to support its motion to compel arbitration. It has even been applied in cases involving alleged violation of plaintiffs' civil rights."
But, he cautions, "What Flores is saying is that this is an intentional wrongdoing, systemic racism. It may be that a court would allow that to be heard, overriding the otherwise binding waiver of recourse. That is definitely something to watch."
Carfagna says that if he were Flores's lawyer, he would argue that his client's allegations "have to be litigated in an open forum, where everybody can see how broken the system is."
He says the lawsuit is not entirely surprising, given recent events. "David Culley was fired, another former head coach, very well respected around the league," he says of the African American former coach of the Houston Texans. "Maybe he joins the class suit. And people like [Kansas City Chiefs offensive coordinator] Eric Bieniemy just can't seem to get a head coaching job, and it sure seems like he should."
But although each of those former coaches could have potential claims, says Carfagna, it might be difficult to prove intentional discrimination. "The club will probably say that they hired the person with the best job qualifications, regardless of race."
He says the NFL will likely also point to its strengthening of the Rooney rule over the last two decades — today, teams must interview two minority candidates not affiliated with their teams for head coaching positions — and to the strides it has made in hiring more Black general managers and coordinators to counter the claim of systemic racism. "Recently, the NFL has modified the Rooney rule significantly to require many more outward-looking external candidates, and many more external minority candidates for more positions," Carfagna says, adding that the league has also made inroads in hiring from other underrepresented groups, such as women.
And outside organizations like the Fritz Pollard Alliance, which has had success in fostering and placing talented minority candidates in positions with the NFL in recent years, are also making a difference.
Carfagna says that Flores's other accusations — about Ross' alleged tampering or asking Flores to tank games — are also serious, going to the integrity of the game itself. "But those claims, too, belong within the commissioner's authority to punish an owner," he says — an authority, he adds, that the NFL has not been afraid to wield in the past. The league can order an executive committee to investigate — and punish — teams and owners for violations of anti-tampering or anti-tanking rules, as it did in the Deflategate controversy, when Tom Brady of the New England Patriots was accused of deflating balls in an AFC Championship game.
If the league finds wrongdoing, including violations of the Rooney rule, it can and does issue large fines and other punishments, says Carfagna. Matt Millen of the Detroit Lions was fined $200,000 in 2003 for a Rooney rule violation, for example. And in the NFL, the Kansas City Chiefs and its coach, Andy Reid, were penalized in 2016 for violating the league's anti-tampering policy.
Ultimately, Carfagna says he is interested to see how the suit plays out. While the NFL has a strong argument for internal arbitration, he says, there may be greater interests at stake that keep it in the court system. "Not long ago, we were celebrating Lovie Smith coaching against Tony Dungy," he says, referring to the only Super Bowl, 15 years ago, in which both teams were led by Black head coaches. "But now we only have one African American head coach in the league. There's always a point/counterpoint to all this, in the sense that, with progress, it's 'one step forward, two steps back.'"
Leveling the playing field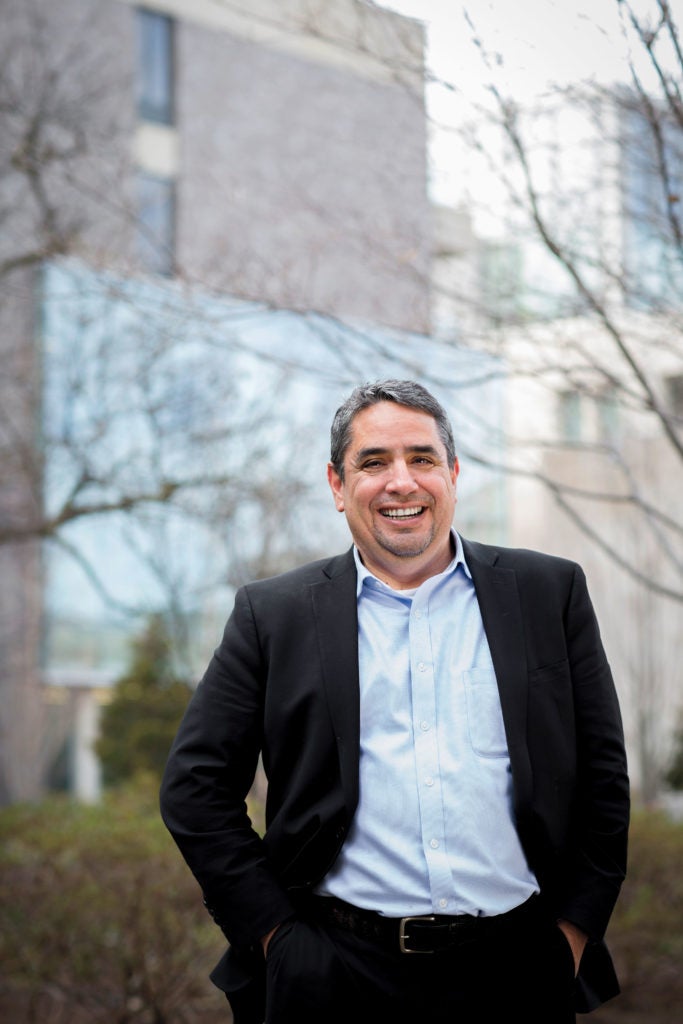 David Lopez '88, visiting professor of law and expert in employment discrimination, believes that if Flores is able to side-step arbitration and bring his suit to court, he may have a good shot at proving his case.
"Removing it from arbitration means the case is tried in the public sunshine and, part of it, potentially in front of a jury," he says. "That has additional law enforcement and public education benefits."
First, says Lopez, it's important to remember that the suit does not come out of nowhere. He points to a study released in 2002 by Cyrus Mehri, a civil rights attorney, which showed the NFL's unequal treatment of Black head coaches in comparison to white coaches, an investigation that ultimately compelled the creation of the Rooney rule in the first place. That, in addition to the league's subsequent treatment of Colin Kaepernick — a Black former player for the San Francisco 49ers who has not played since the 2016 season after protesting racial justice issues by taking a knee during the national anthem — and its continued lack of diversity in top roles shows that "these are long standing issues in the NFL," he says.
"It is not a surprise that people are starting to raise issues in terms of whether the NFL is really open to diversity at the coaching level and the managerial level."
Breaking down Flores's suit, Lopez notes that there is both an individual claim and a class action claim. For the individual case, Flores will have to prove that he was treated less favorably than similarly-situated white coaches, but to build a class suit, he needs to "show that discrimination basically is the standard operating procedure of the NFL," says Lopez.
Flores can use a mix of statistics and anecdotal evidence for both. "Every discrimination case is a challenge," says Lopez. "But one thing with sports that I think has helped Flores in this case, is that sports are very metrics-based."
He says what is likely to happen next in Flores's personal case is that the NFL will respond by offering their reason for firing him, reasons that, presumably, will not include his race.
"This case is not like comparing two people on the assembly line. There is always going be an aspect of subjectivity that goes into hiring a coach, and there are going be a lot of other intangible factors that the NFL and the team will articulate," says Lopez. "But if Flores can show that there are comparative white coaches who were treated more favorably, that is going to shift the burden back to the NFL to offer the non-discriminatory reasons Flores was fired."
Then it is up to Flores to "show that the NFL's stated reasons are false, or pretextual," he says.
Although in 2022, it's rare to find a "smoking gun" in discrimination cases, such as documented racist remarks, Lopez says Flores can compare the NFL's contemporaneous reason for firing him to their stated reasons today. After all, "If they're not discriminating, why would they lie about the reasons?"
Fortunately for him, Flores has the benefit of a solid record in the league, says Lopez. "The fact is that with Flores, the Dolphins had two winning seasons in a row. I think that's going to make this suit something worth listening to."
For the class action claim, Lopez says Flores is likely to hammer on the league's historical lack of diversity across the leadership of its teams and in its corporate headquarters. He will also try to show a pattern of denied opportunities for Black candidates. "There have been Black coaches, and some who have been very famous, who have led teams to Super Bowl victories," he says. "But they are also very few in number."
Regardless of the parties' next moves, Lopez says it's important to remember that Flores is protected from retaliation for filing a discrimination suit — an especially important concern as Flores continues to interview for head coach roles in the league. "One thing I saw frequently in my many, many years of practice is that often the retaliation claim was stronger than the underlying discrimination claim," says Lopez. "But what I also saw is that the fear of retaliation was one of the main reasons that so much discrimination goes unreported."
It is a fear that Flores acknowledges in his initial complaint, but which he overcame, he writes, in favor of bringing perceived injustices to light.
That unflattering attention is why, if the NFL decides to resolve the case early, "I won't be surprised. On the surface, Flores told a good story," Lopez says.