Harvard Law School Dean Martha Minow issued the following statement upon news of the death of Associate Justice Antonin Scalia '60:
"Justice Scalia will be remembered as one of the most influential jurists in American history — he changed how the Court approaches statutory interpretation, and in countless areas introduced new ways of thinking about the Constitution and the role of the Court that will remain important for years to come. He was a man of great learning. He was also one of the most effective writers in the history of the Court, and he had an exceptional gift for the memorable phrase. He had a terrific sense of humor, which was accompanied by great personal warmth. At Harvard Law School we are deeply grateful that he returned so often to meet with our students, to judge our moot court competitions, and — as he so loved to do — joust with law professors and students alike. He will be greatly missed. We are so proud to host the annual Scalia lecture series, and we will honor his legacy in that way and others in the future."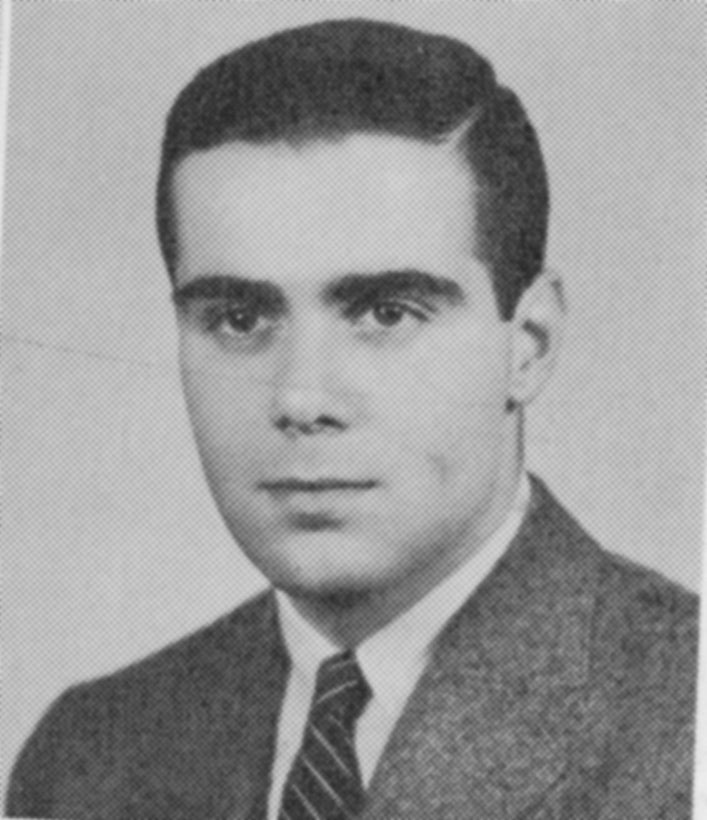 Justice Scalia's last appearance at Harvard Law School was in November of 2014, when he came for the inaugural lecture in a series of lectures established in his honor.  That day, he was in the audience to hear his longtime friend and colleague, The Honorable Frank Easterbrook of the United States Court of Appeals for the Seventh Circuit, deliver the inaugural Scalia lecture.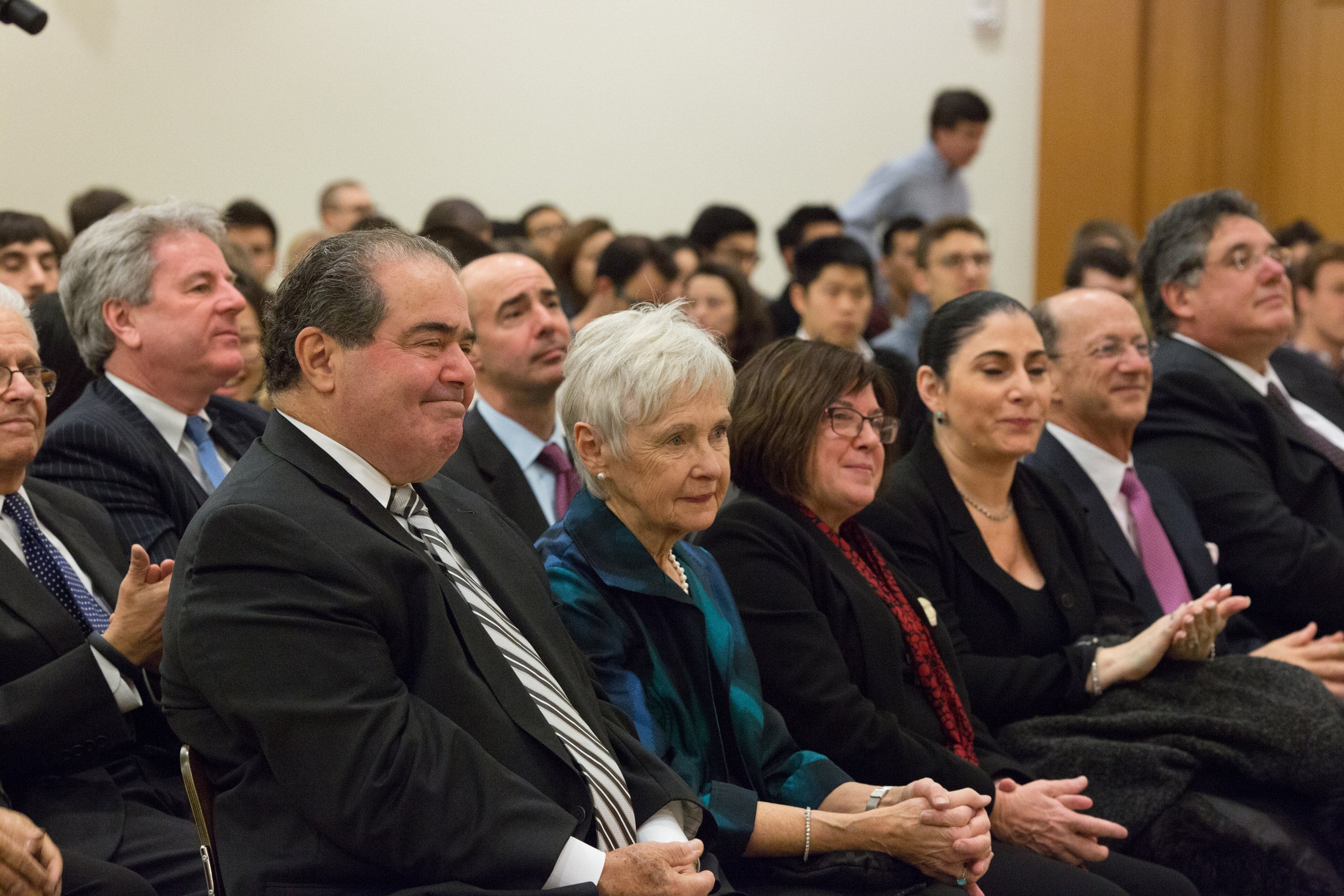 During that same visit, Justice Scalia judged the final round of the Law School's 2014 Ames Moot Court Competition in characteristic style, treating the student oralists to a genuine experience of what it was like to appear and argue before him in the United States Supreme Court.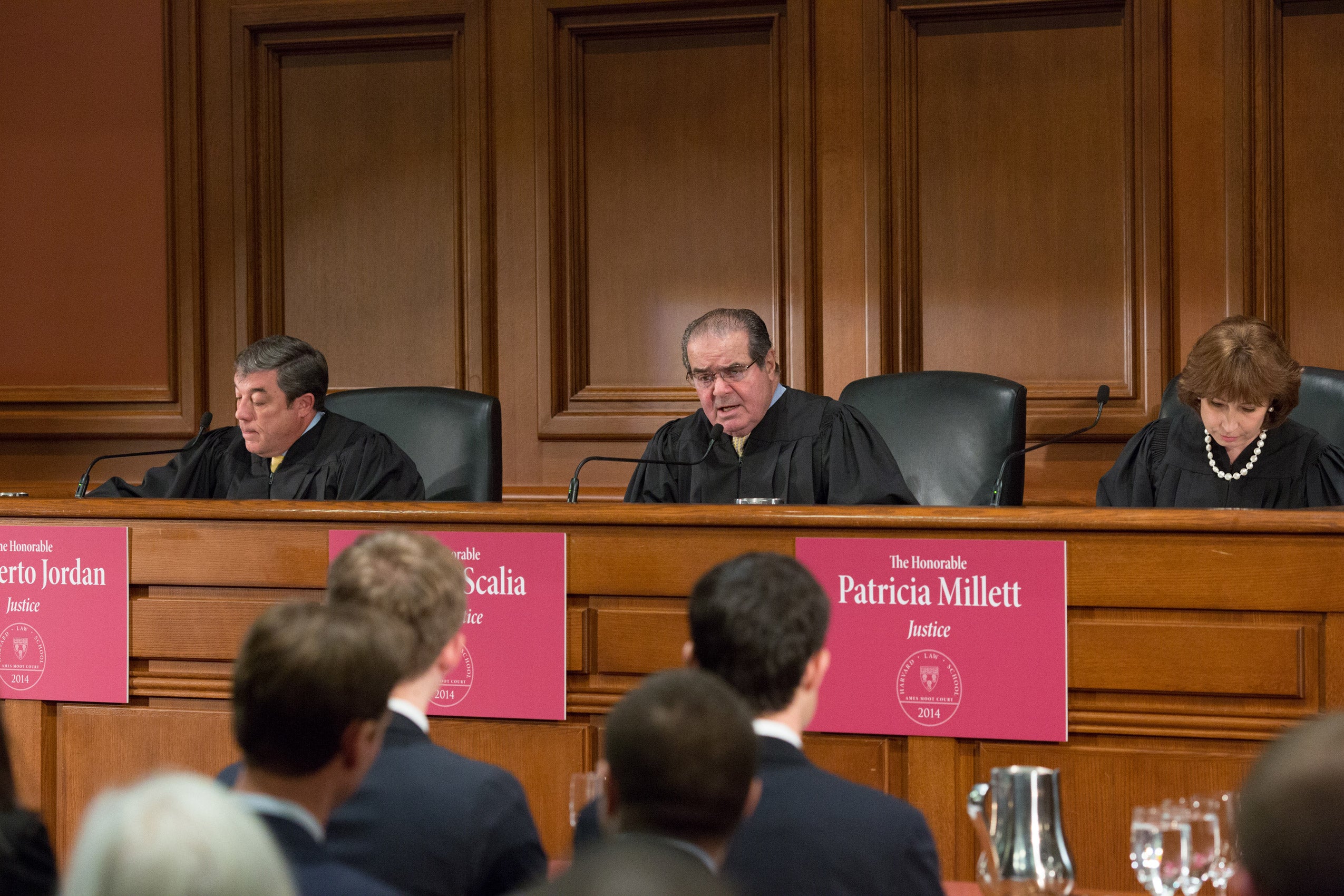 As a student at Harvard Law School, Scalia was on the Harvard Law Review, which he recalled with great fondness in subsequent returns to campus, most notably during a 2008 visit with his wife Maureen and CBS News Correspondent Lesley Stahl for a profile on "60 Minutes."  He requested that the interview be filmed in the Law Review's offices in Gannett House.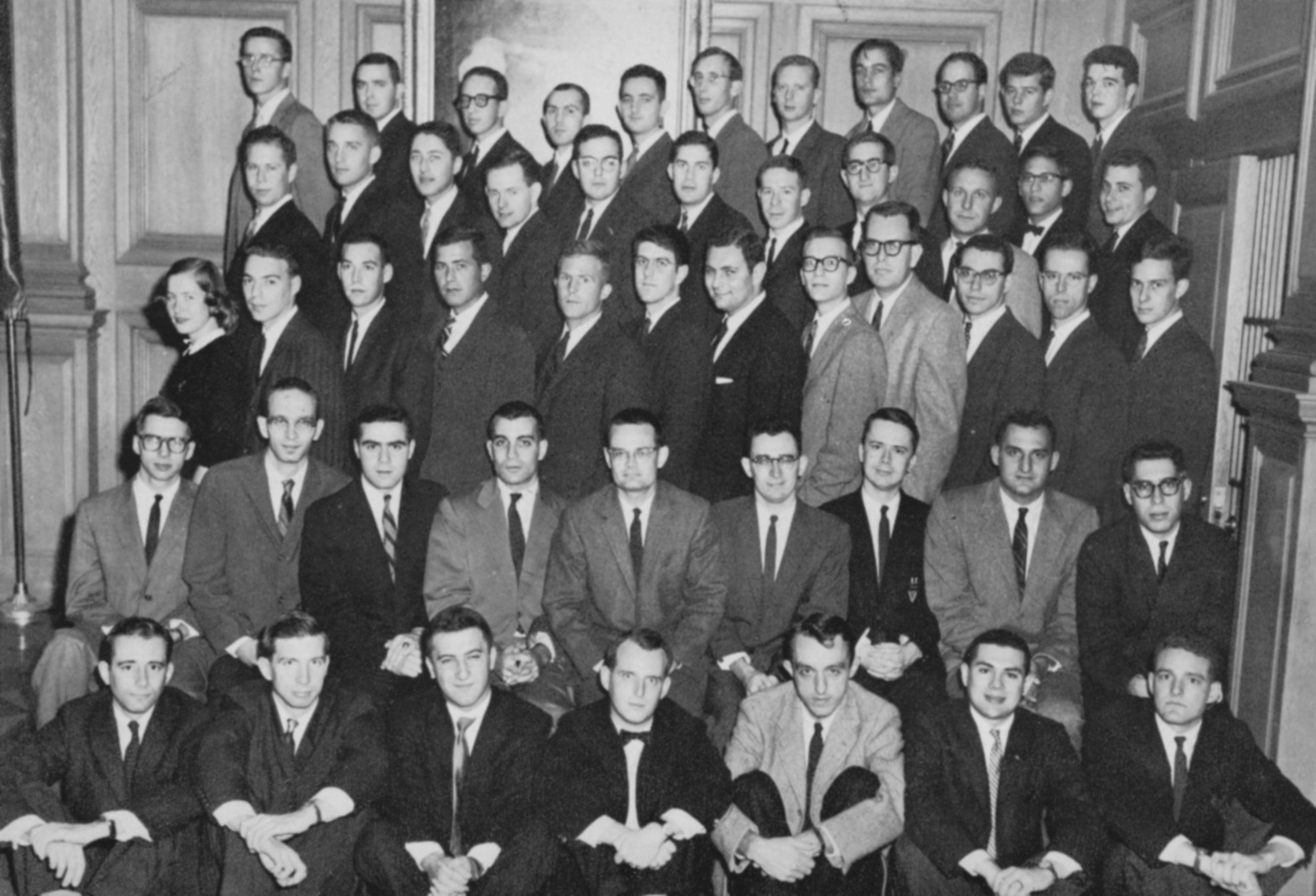 Upon news of his death, the Harvard Law Review released the following statement: "The Harvard Law Review is saddened by the passing of Justice Antonin Scalia '60, an alumnus of the Review who served as a Note Editor for Volume 73.  Justice Scalia was a titan of modern American jurisprudence.  His brilliant legal mind and forcible prose helped generations of students learn to love legal writing, reasoning, and debate, and his years as a scholar, public servant, and jurist exemplify a life spent in dedication to the law.  The Review extends its deepest condolences to his family and friends."
In November of 2006, Harvard Law School hosted Justice Scalia for a celebration of the 20th anniversary of his appointment to the Court. In remarks at the event, the Dean of the Law School at the time, Elena Kagan '86 — now an Associate Justice on the Court — said of her future colleague: "His views on textualism and originalism, his views on the role of judges in our society, on the practice of judging, have really transformed the terms of legal debate in this country.  He is the justice who has had the most important impact over the years on how we think and talk about law."