Caretaker for a place of pilgrimage
Bill Clendaniel '75 likes what he does for the living. And the dead.
Since 1988, he's been president and CEO of the nation's first garden cemetery, near Boston, one that gave birth 175 years ago to the idea that a rambling park-like setting was the ideal place to both bury the dead and console the rest of us.
Founded in 1831, the 175-acre Mount Auburn Cemetery is known just as much for its living collections of over 5,000 trees and thousands of shrubs and plants—diverse landscaping ranging from natural woodlands to elaborately ornamented Victorian areas and contemporary gardens—as for its some 30,000 monuments. The National Historic Landmark is also a museum of sorts, with 19th- through 21st-century monuments, collections of family papers, photographs and fine art dating back to its founding.
"Every day there are reminders of those who have gone before who have built what we are enjoying today," said Clendaniel, who is the second Mount Auburn president to have a Harvard Law School connection. The first was Joseph Story, a leader at HLS in the 19th century and a Supreme Court justice, who described the rural cemetery as having "all of the advantages" to ease human fears and to "cast a cheerful light over the darkness of the grave." Mount Auburn was so successful that it was quickly replicated in other parts of the United States.
For the past 19 years, Clendaniel has run the complex nonprofit organization that Mount Auburn is today, modernizing the institution in ways that ensure its growth for many generations to come. He is also trustee of the Friends of Mount Auburn Cemetery—a separate tax-exempt charitable trust created to help fund the preservation of the land and structures. On a day-to-day basis he worries about preserving the history of the community as well as the habitats of birds and small animals.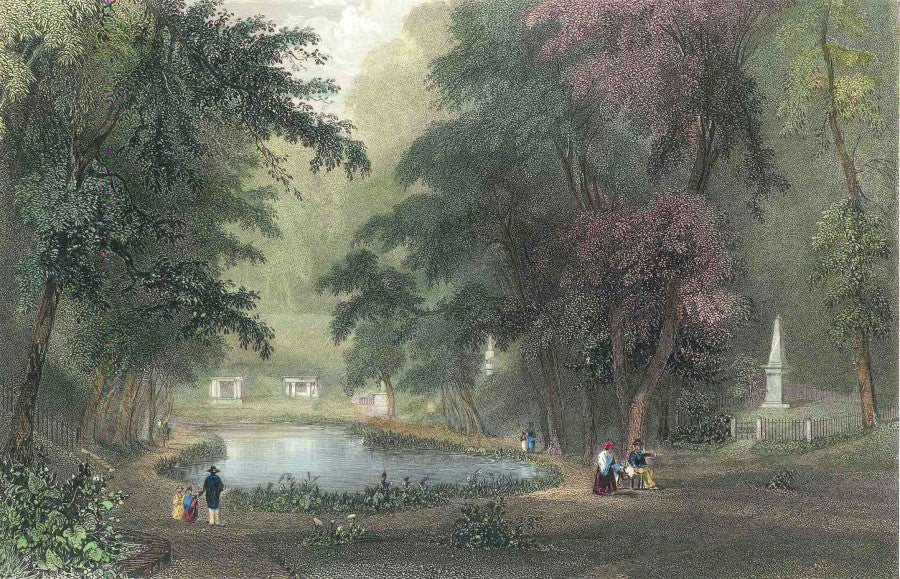 The cemetery is also a place of pilgrimage. "We get visits from people from all over the world looking to pay homage to someone they have admired," said Clendaniel, who notes that Story and many other HLS luminaries are buried there, including Christopher Columbus Langdell LL.B. 1854, Felix Frankfurter, Roscoe Pound and Erwin Griswold '28 S.J.D. '29.