From an underground bunker, Edward T. Matheny Jr. '49 helped his superiors, including Adms. Chester Nimitz and Raymond A. Spruance, see World War II unfold in front of them.
A Navy intelligence officer, Matheny was responsible for plotting the location of every U.S. ship and submarine in the Pacific theater on a giant map.
"I was privy to everything that was going on," Matheny recalled during a recent phone call from his home in Kansas City. "They say a picture is worth a thousand words … and my commanding officers would look over my shoulder and see what I was putting on the chart."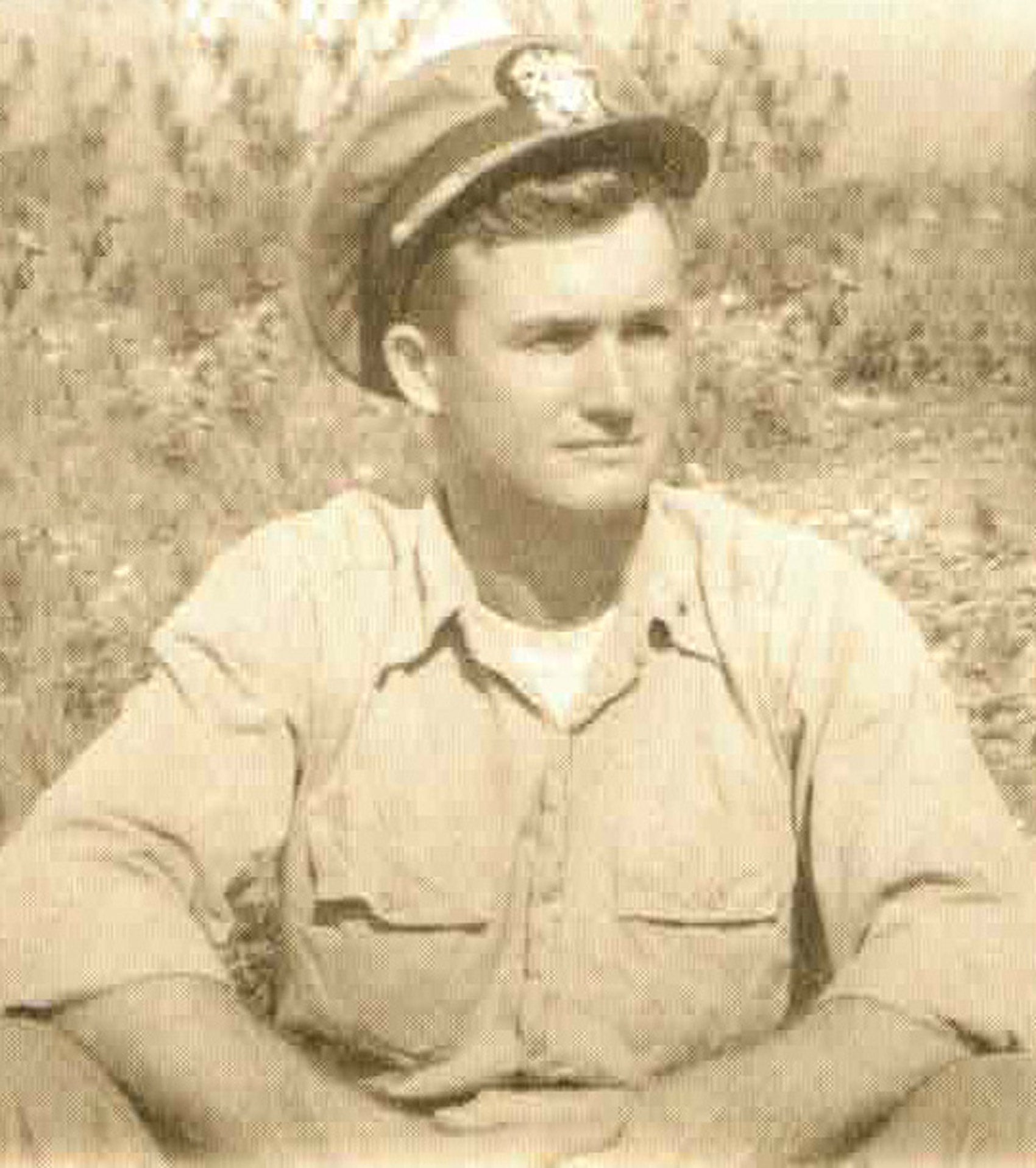 As the war ended, Matheny began plotting his next move.
"It never entered my mind that I would want to go to any place for my law school education but Harvard," said Matheny, who arrived in Cambridge with a host of other veterans in 1946.
To help mark his 100th birthday, Matheny was back at Harvard Law School in October for a tour, visiting a number of buildings, posing for photos, and chatting with current students including Brian Henson '25, a former Navy intelligence officer, who helped escort him around campus. Henson called meeting Matheny an honor.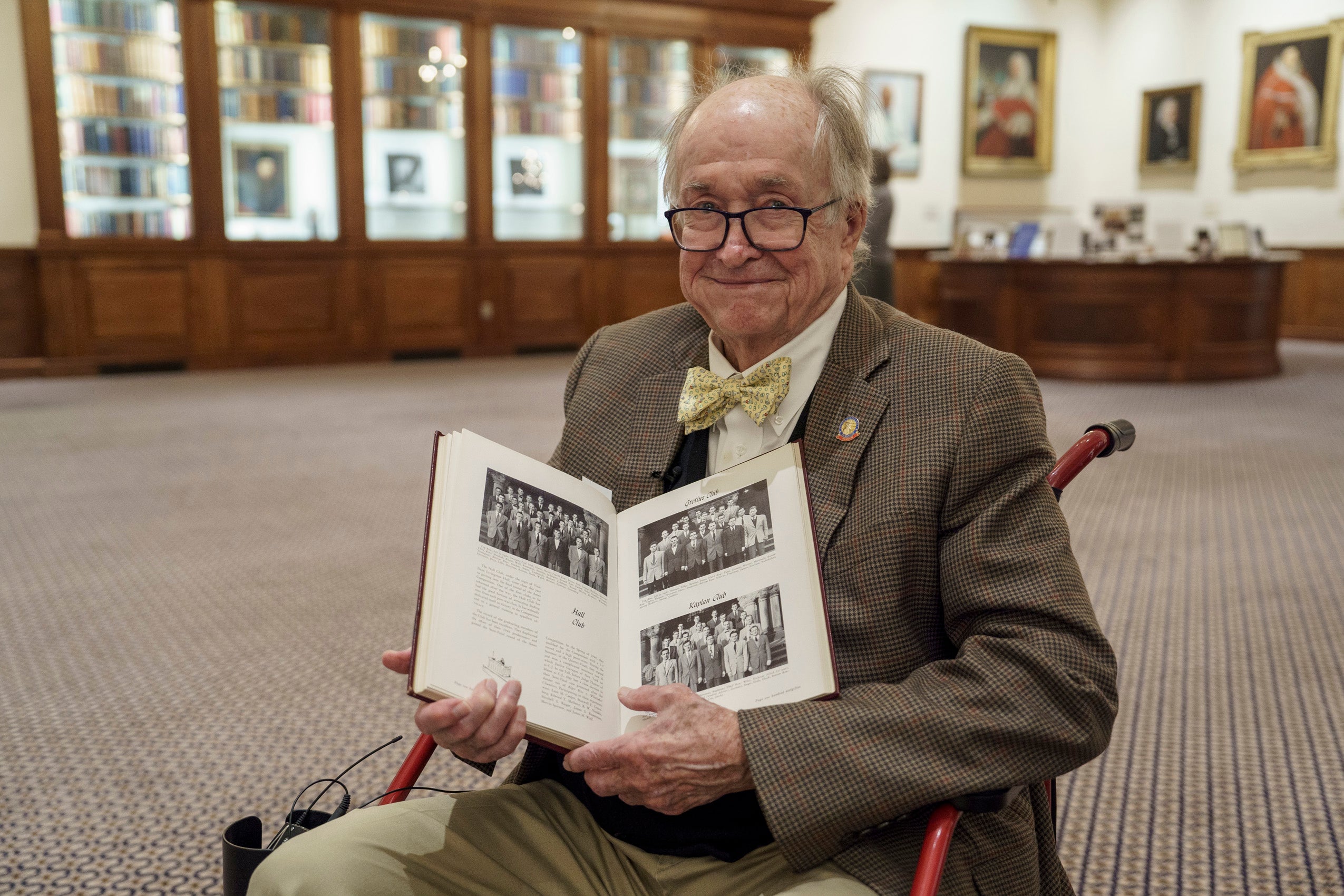 "This is the generation that we look to … that embodies everything that we strive to be in 2023," said Henson, a vice president of the Law School's Armed Forces Association. "And the opportunity to show him around a school that has meant so much to us as military veterans is nothing short of a dream come true."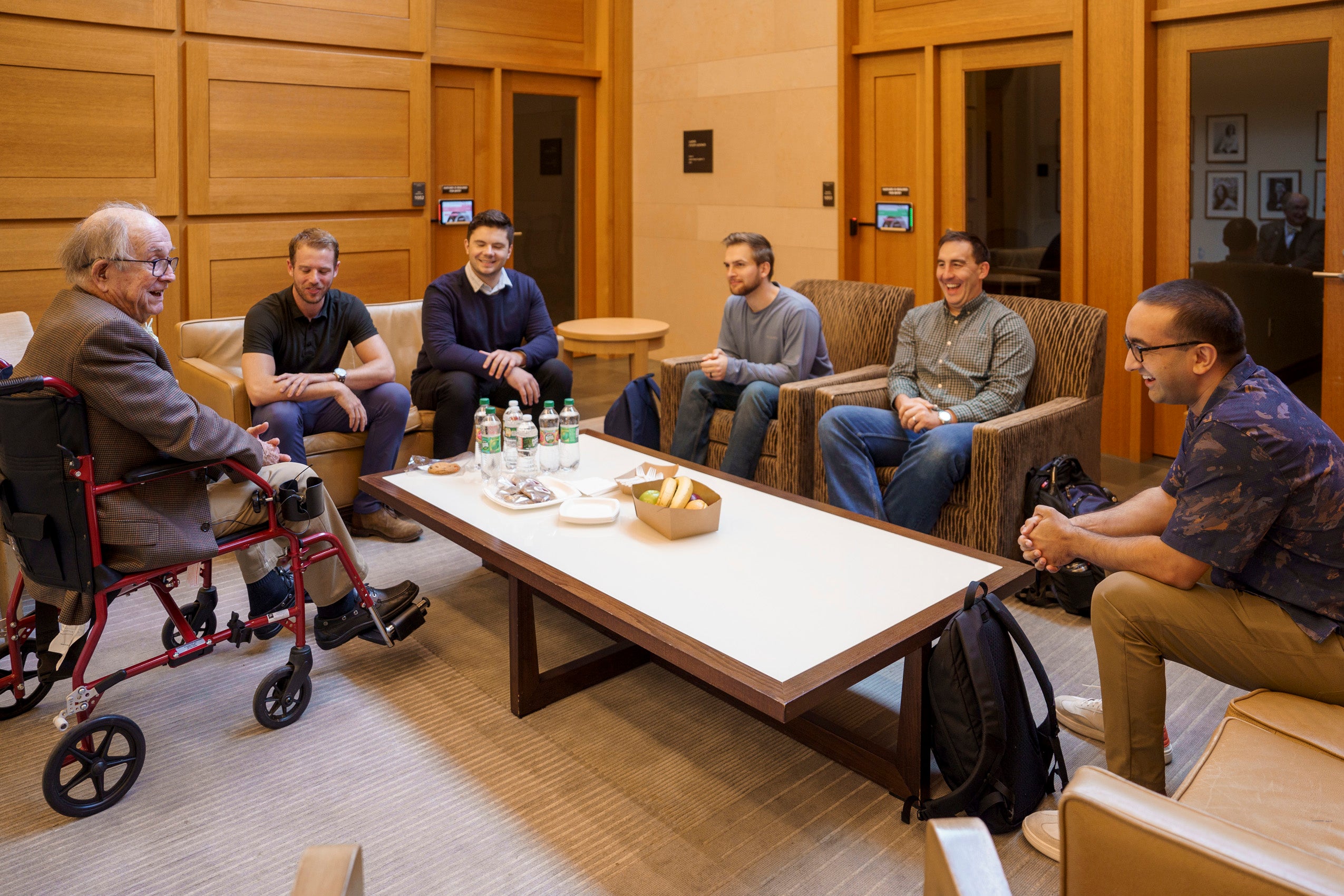 During his visit Matheny spoke with other members of the Armed Forces Association about the military and his time at the law school, as well as a certain celebrity sighting at Arrowhead Stadium back in his hometown.
"We've got some romance going now," said Matheny, referencing the budding relationship between pop star Taylor Swift and Kansas City Chiefs tight end Travis Kelce. "I am all for it," he added to a chorus of laughs.
Born in Chicago on July 15, 1923, Matheny was a history major and a basketball star at the University of Missouri when Japan's military forces attacked Pearl Harbor on Dec. 7, 1941. Eager to join the war effort, he graduated early and enrolled in a Navy officers training program in 1942 while still in college, hoping for a warship appointment because, he'd been told, "the real sailors were those on a destroyer."
When it came time for their duty assignments, Matheny and his Navy classmates nervously opened their sealed envelopes. Most had been "scheduled for amphibious craft, replacing the casualties of the Normandy landings and the Pacific island assaults," Matheny wrote in his 2001 book about his experiences in World War II. But he was told to report to the staff of Chester Nimitz, commander in chief of the Pacific Fleet.
Instead of landing on enemy beaches, Matheny spent most of his war years in hidden offices on Hawaii and Guam, often bumping elbows with top Navy officers, sometimes literally.
In a 2004 interview, he recalled being on duty during the Battle of Leyte Gulf, the largest naval battle of the war, and elbowing aside "a lot of top brass who were trying to follow what was going on," so he could mark his map.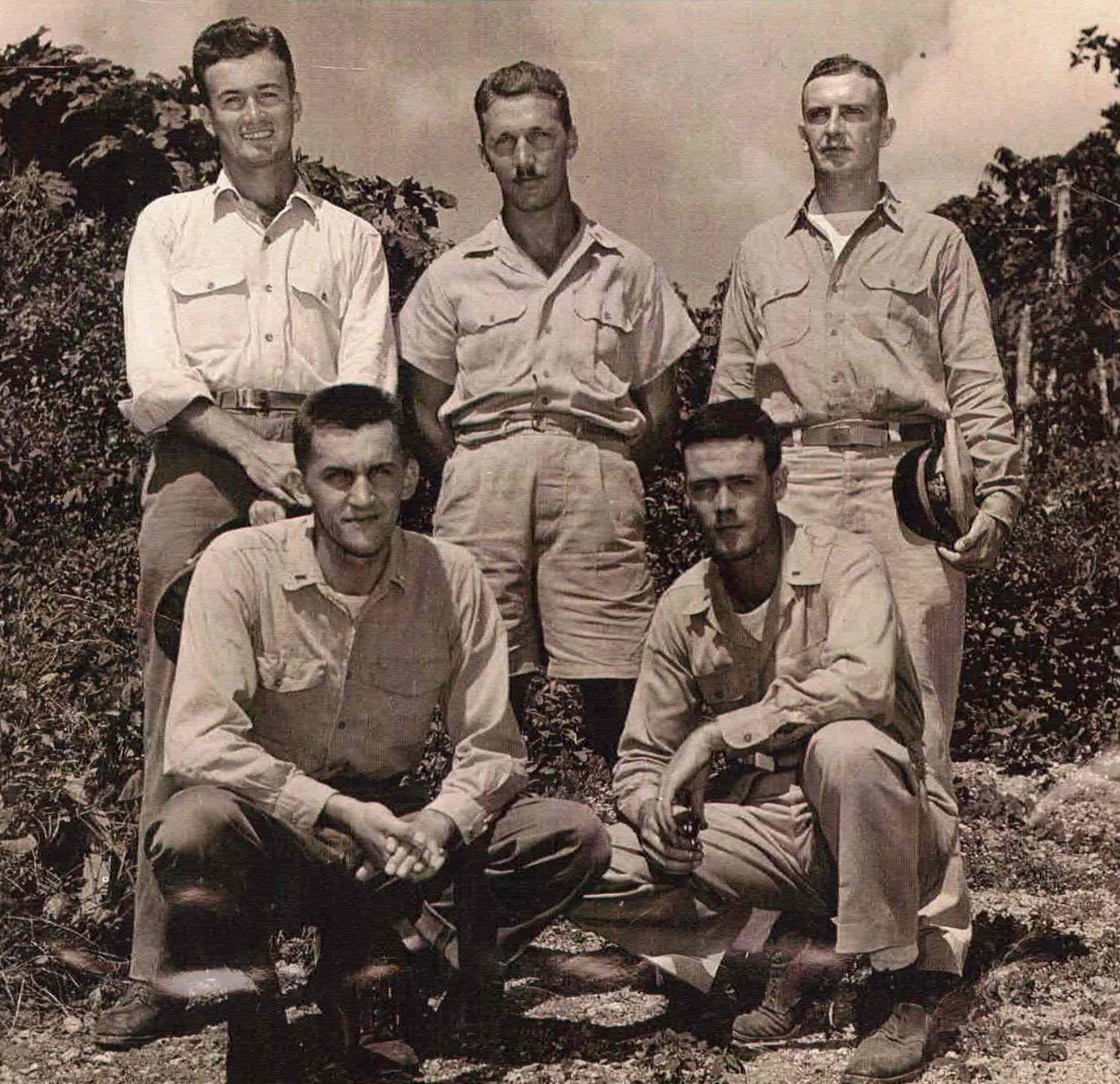 While in the Navy, Matheny roomed with two lawyers who urged him to consider law school after his service was complete. Heeding their advice, he set his sights on "the best law school there was," thinking "the education I would get at Harvard Law School would serve me in good stead whatever I chose to do with my life."
Like many, Matheny was eager to take advantage of the Servicemen's Readjustment Act of 1944, also known as the G.I. Bill, which paid veterans' tuition fees. He was also one of the returning military men aided by Warren Seavey LL.B. 1904, a former Harvard Law School professor and a faculty adviser to servicemen, who helped encourage a generation of World War II veterans to attend Harvard Law. Applications to the school had plummeted during the war, but as the fighting ended and veterans applied in great number, attendance rates spiked. Seavey, who had urged many of his former students to enlist, wanted to help veterans returning home from the war continue their studies. Matheny was one of them.
"I applied for entry to the law school and, lo and behold, I was contacted by Professor Seavey, who said that my application had been received and that I would be accepted for entry into the Harvard Law School when I left the service," Matheny recalled. "That was a wonderful thing for me to hear."
Matheny, who was Phi Beta Kappa at the University of Missouri, spent his years in Cambridge surrounded by former servicemembers, he recalled, many of whom had graduated with distinction from Ivy League schools. "Harvard Law School was very fast-track," he said, but it was an environment "that I enjoyed being part of."
Highlights of his time in Massachusetts included seeing an early version of the musical "South Pacific" that became a Broadway smash, eating lobster, and taking in Red Sox games. On campus he loved his Torts class with Seavey, he said, and representing those unable to afford a lawyer through his work with the Harvard Legal Aid Bureau.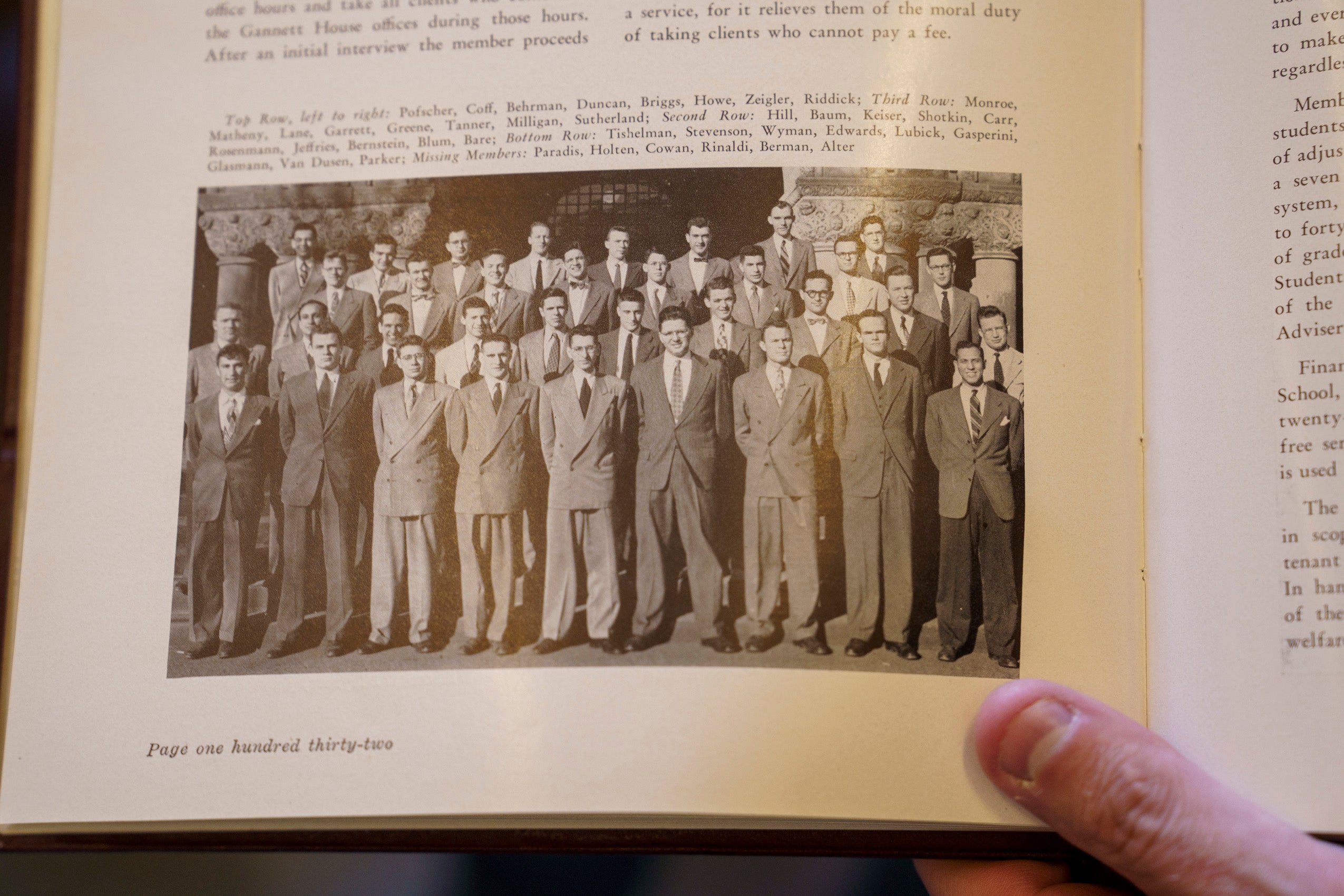 Post-Harvard, Matheny had a successful career in Kansas City, devoting his professional life to corporate and labor law and supporting a range of causes, which included serving as the president and foundation chairman of Saint Luke's Hospital; leading the Citizens' Association, a local nonpartisan political organization supporting good governance; and founding Kansas City's public television station. A lifelong devotee of history, he has also written numerous books, among them his WWII memoir and the history of Kansas City's Southwest High School.
At the end of his October visit, Matheny, sporting a yellow tie covered with mini margarita glasses, saltshakers, and limes (he learned how to tie a bowtie at Harvard, he said, and has worn them ever since), reflected on his law school days.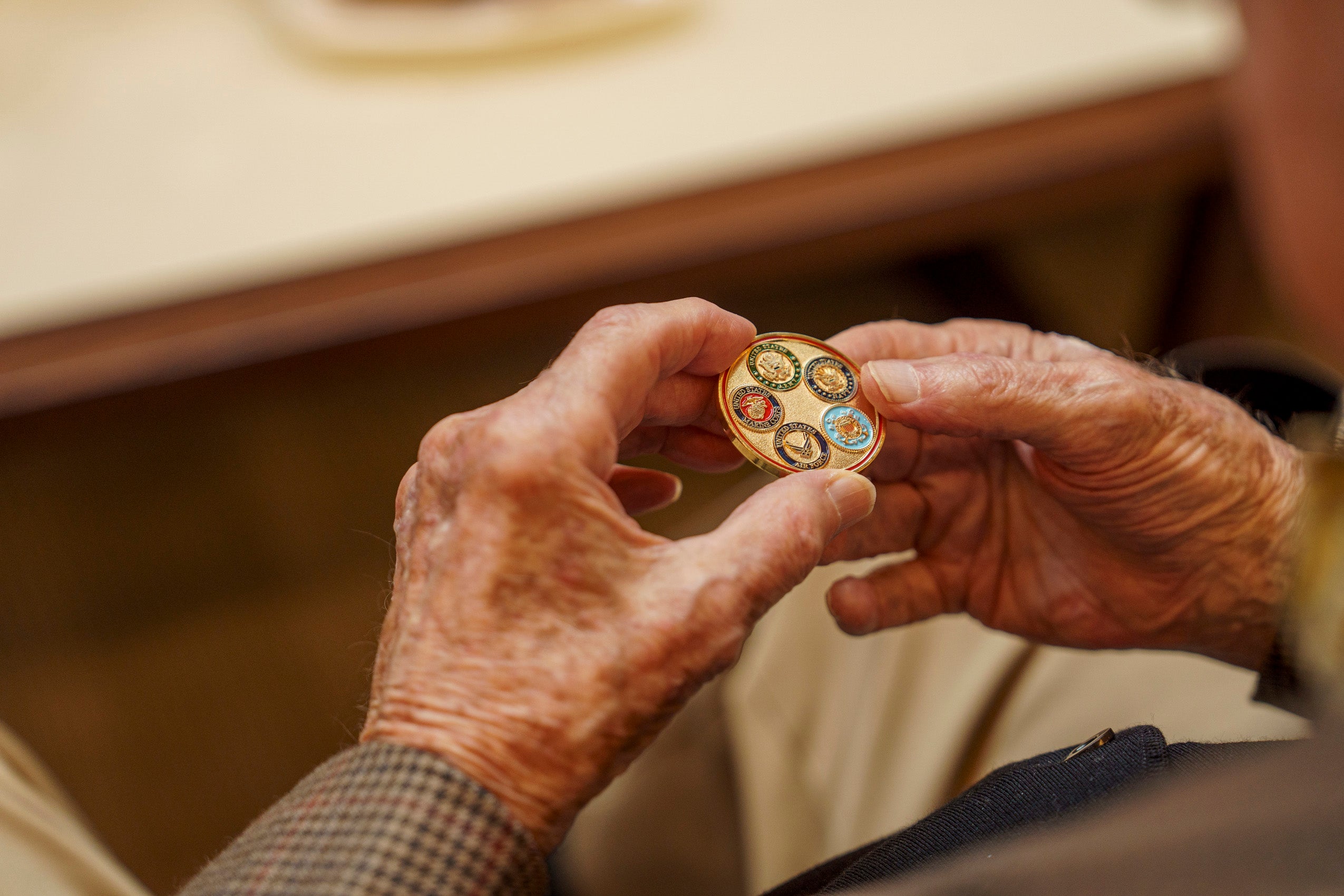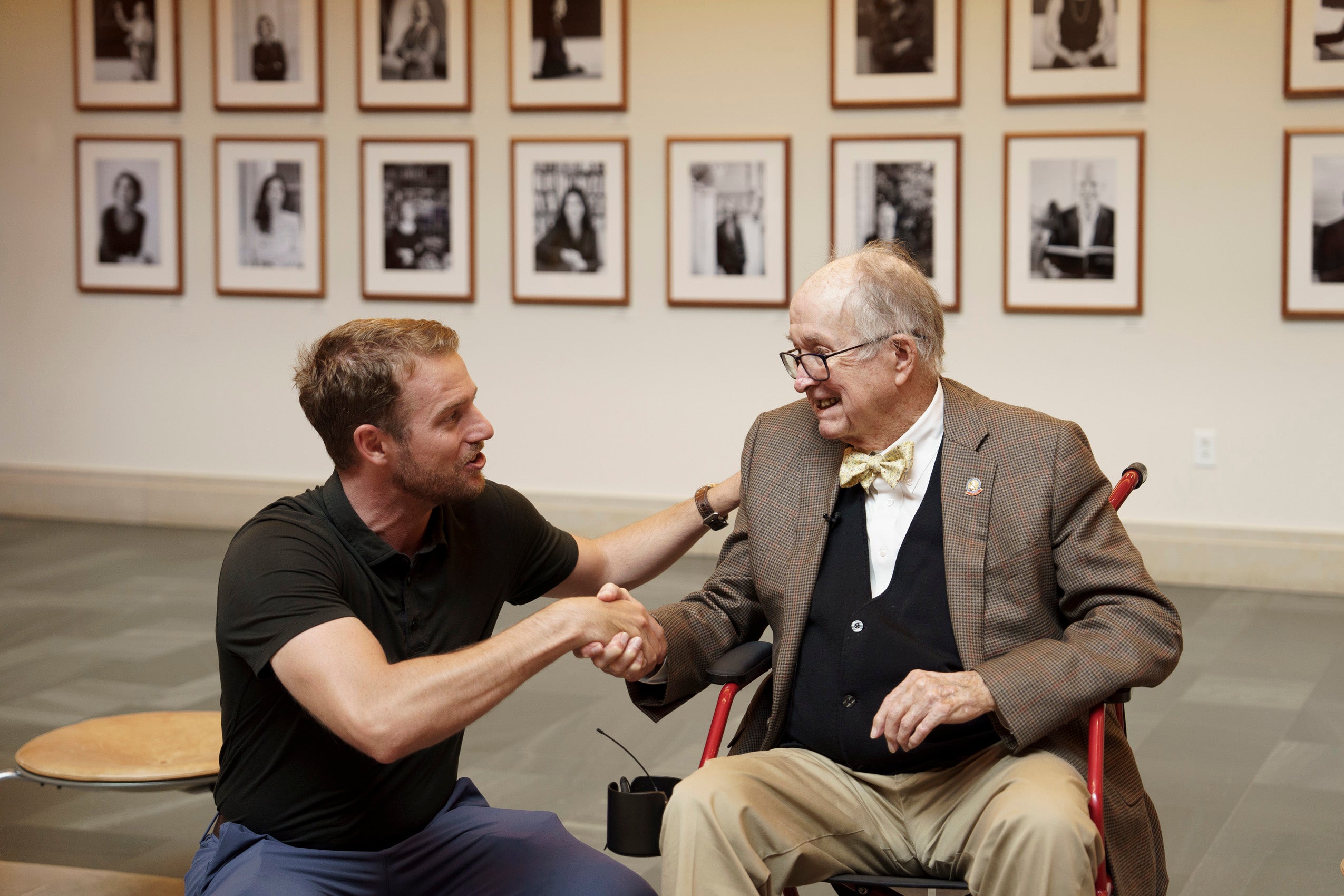 "I have so many good memories of this place and how well it prepared me," he said. "To have the time to look around and see all the things that remind me of my years, some very informative years, at the law school, it's been wonderful to be here."
Read more about current and former Harvard Law students who have served in the U.S. military and how the Harvard Law community is supporting veterans.