Throughout his career, Charles Ogletree '78 used activism, scholarship, and leadership to address the issue of race in its most complex forms.
He wrote and edited several books on the topic; founded the Criminal Justice Institute, Saturday School, and the Charles Hamilton Houston Institute for Race & Justice at Harvard Law School; represented high-profile clients, including Anita Hill and Tupac Shakur; and spearheaded a reparations movement for victims of the 1921 Tulsa Race Massacre and their descendants.
Ogletree retired in 2020 as the Jesse Climenko Professor of Law Emeritus after a diagnosis of Alzheimer's and is currently living on the East Coast with his wife. Last fall, his family donated papers from his illustrious career to the Harvard Law School Library.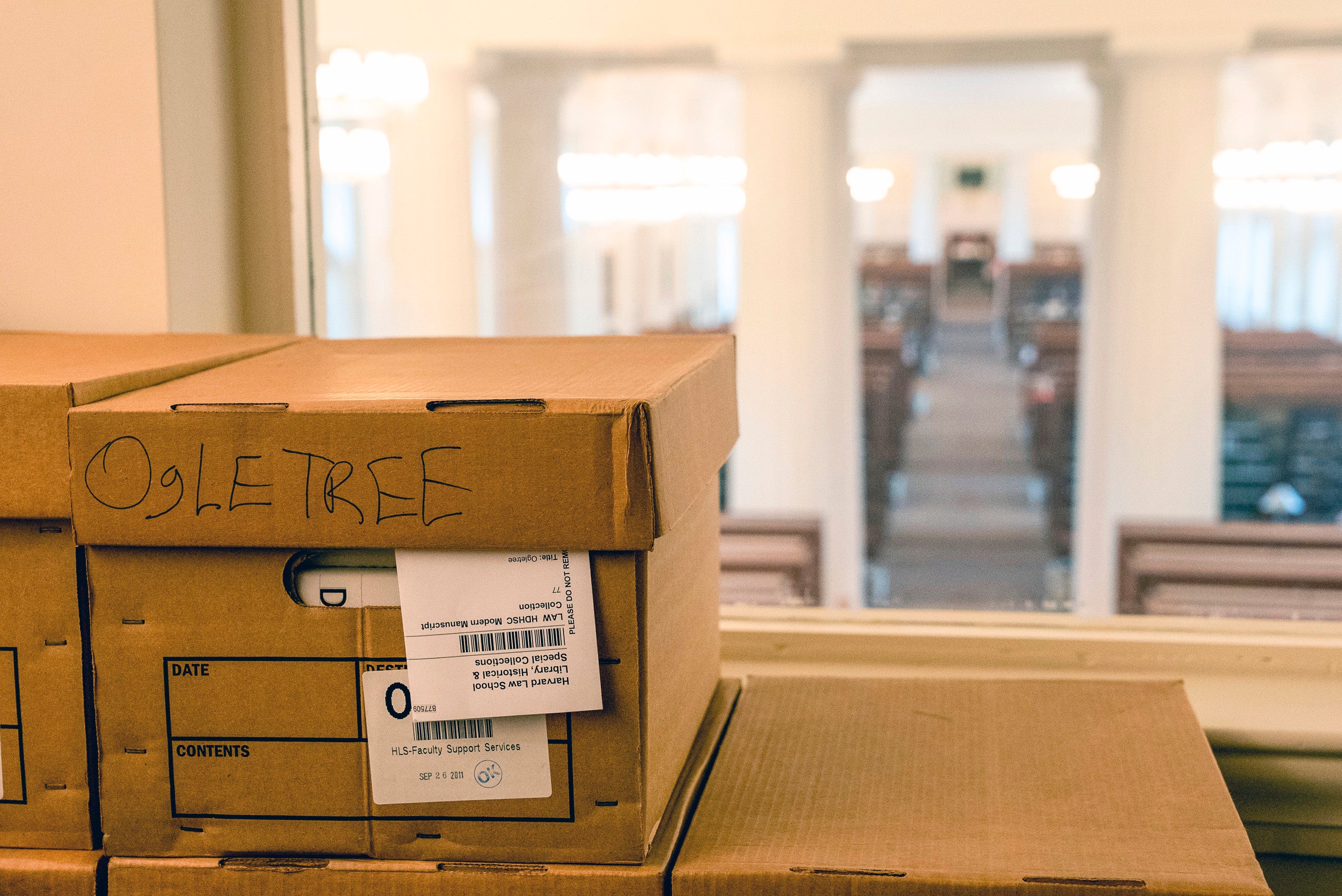 The Charles J. Ogletree Jr. papers, which document his work as a Harvard Law School professor, author, legal theorist, and advocate, consist of approximately 500 boxes of materials from 1985 to 2005, including correspondence, course materials, and case and client files.
The library has digitized the first installment from the collection — approximately 30 boxes — and expects to release the materials online this summer with fully searchable text. The remaining collection will be digitized over the next three years.
---
A cadre of attorneys working for racial equality
Mentoring students for leadership and inspiring them in the fight for racial equality were central to Ogletree's vision for advancing racial justice. In 1988, he founded Saturday School — a forum to support Black students and examine critical issues in the study of law. Luminaries in law, politics, and a wide variety of other fields — including the Rev. Jesse Jackson; Johnnie Cochran, lead counsel for the O.J. Simpson defense team; and Secretary of Transportation William Coleman '46, a key architect of the legal strategy for Brown v. Board of Education — were invited to campus for talks and workshops to connect with students and discuss issues of justice, race, and equality.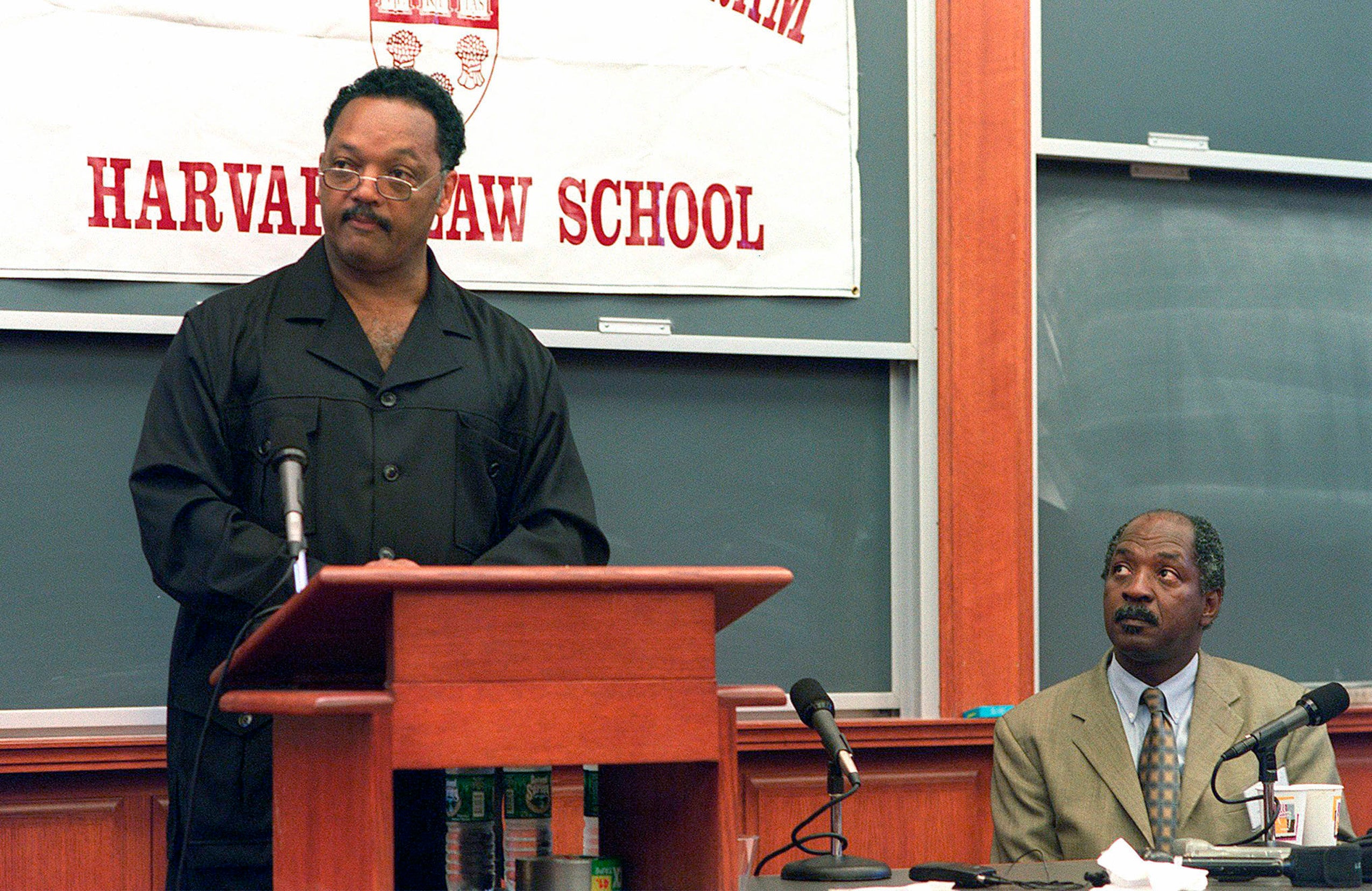 ---
'Wounds left unhealed'
Ogletree focused national attention on the question of reparations and redress for racial wrongs in 2003, when he led a pro bono legal team suing Tulsa, Oklahoma, for the racial violence of the 1921 Tulsa Race Massacre, in which white rioters attacked hundreds of Black residents of the city, setting fire to homes and businesses and destroying the Greenwood district, which was then the wealthiest Black community in the country. Ogletree, who represented riot survivors and their descendants as they sought reparations, wrote that Tulsa was one of the "clearest and most compelling narratives about a miscarriage of justice and wounds left unhealed." Although their lawsuits were ultimately dismissed, Ogletree dedicated ongoing efforts to ensure the country knew the names and stories of the victims and survivors of Tulsa.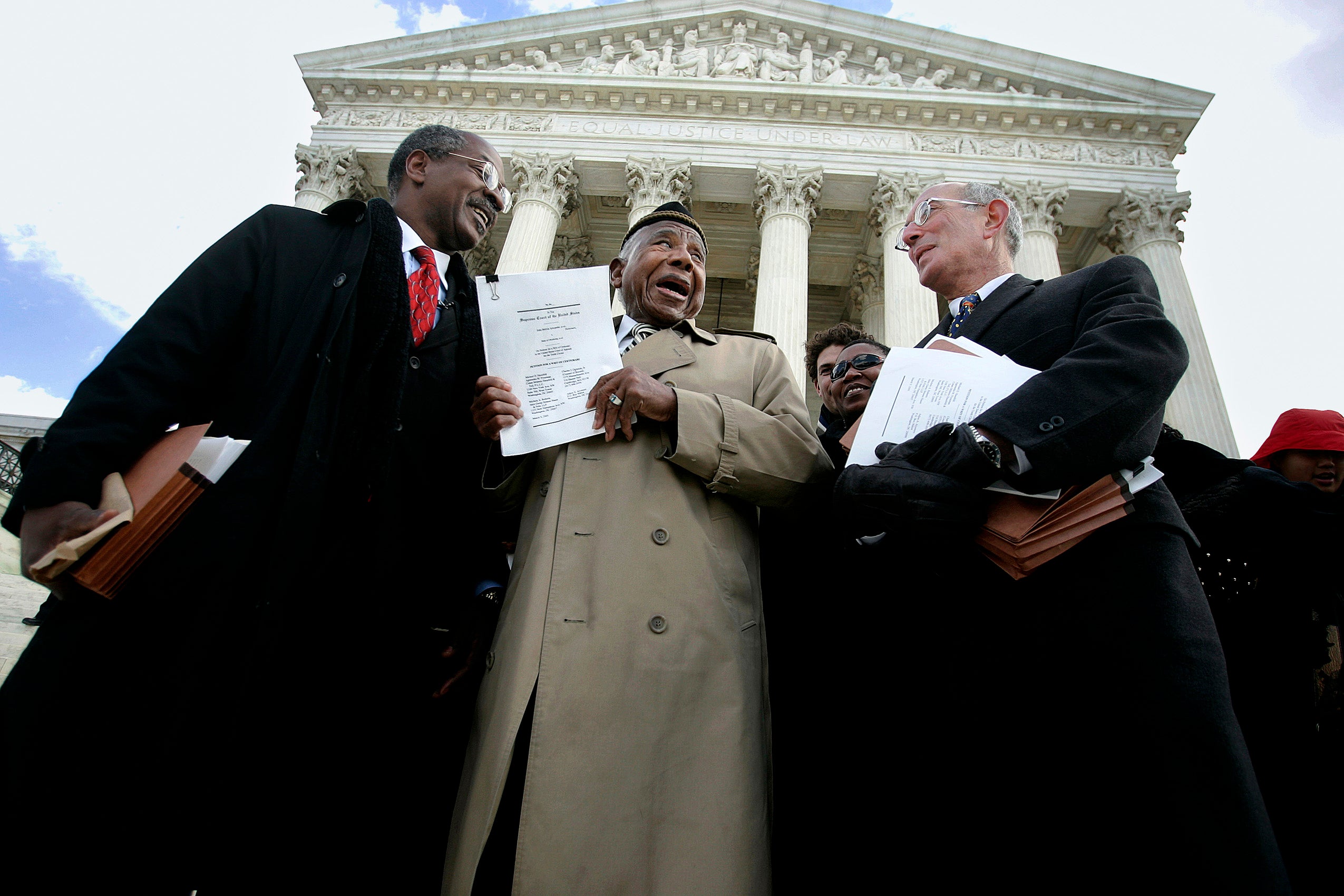 ---
Legal advocacy
A gifted advocate and powerful defense attorney, Ogletree served as deputy director of the D.C. Public Defender Service before joining Harvard Law School in the mid-1980s. In a 1990 case before the Supreme Court, he won a new trial for a Black man accused of murder in Georgia, showing that prosecutors had excluded African Americans from the jury. During his career, Ogletree represented high-profile clients, such as Anita Hill as she testified before the Senate in the confirmation hearings for then-Supreme Court nominee Clarence Thomas. Other clients included Tupac Shakur, a top-selling rapper in the 1990s, whom Ogletree represented in criminal and civil cases.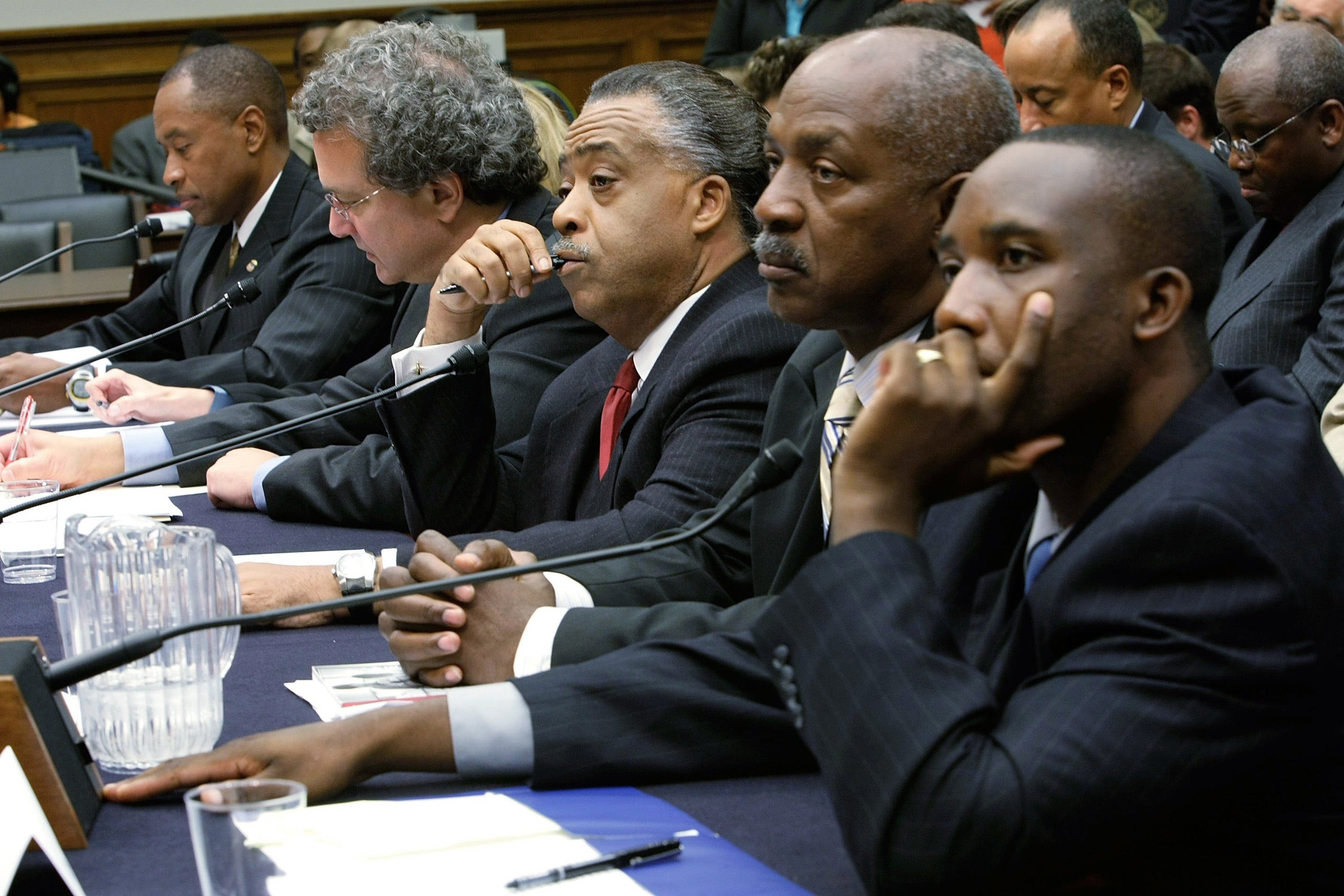 ---
For race and justice
Ogletree founded the Charles Hamilton Houston Institute for Race & Justice in 2005 with the aim of honoring and carrying on "the unfinished work" of the legendary civil rights lawyer Charles Hamilton Houston LL.B. 1922 S.J.D. 1923. During Ogletree's tenure as faculty director, the institute elevated social justice issues through events, lectures, and symposiums, including a 2008 conference on the value of racial and cultural diversity with Nobel Peace Prize winner Desmond Tutu and former Supreme Court Justice Sandra Day O'Connor and a 2013 film screening with members of the Central Park Five. After the 2012 shooting of Trayvon Martin, the institute hosted a choreographed dance performance, "Dying While Black and Brown," and Sybrina Fulton, Martin's mother, spoke on "stand your ground" laws, urging students to use their educations to reform the legal system.