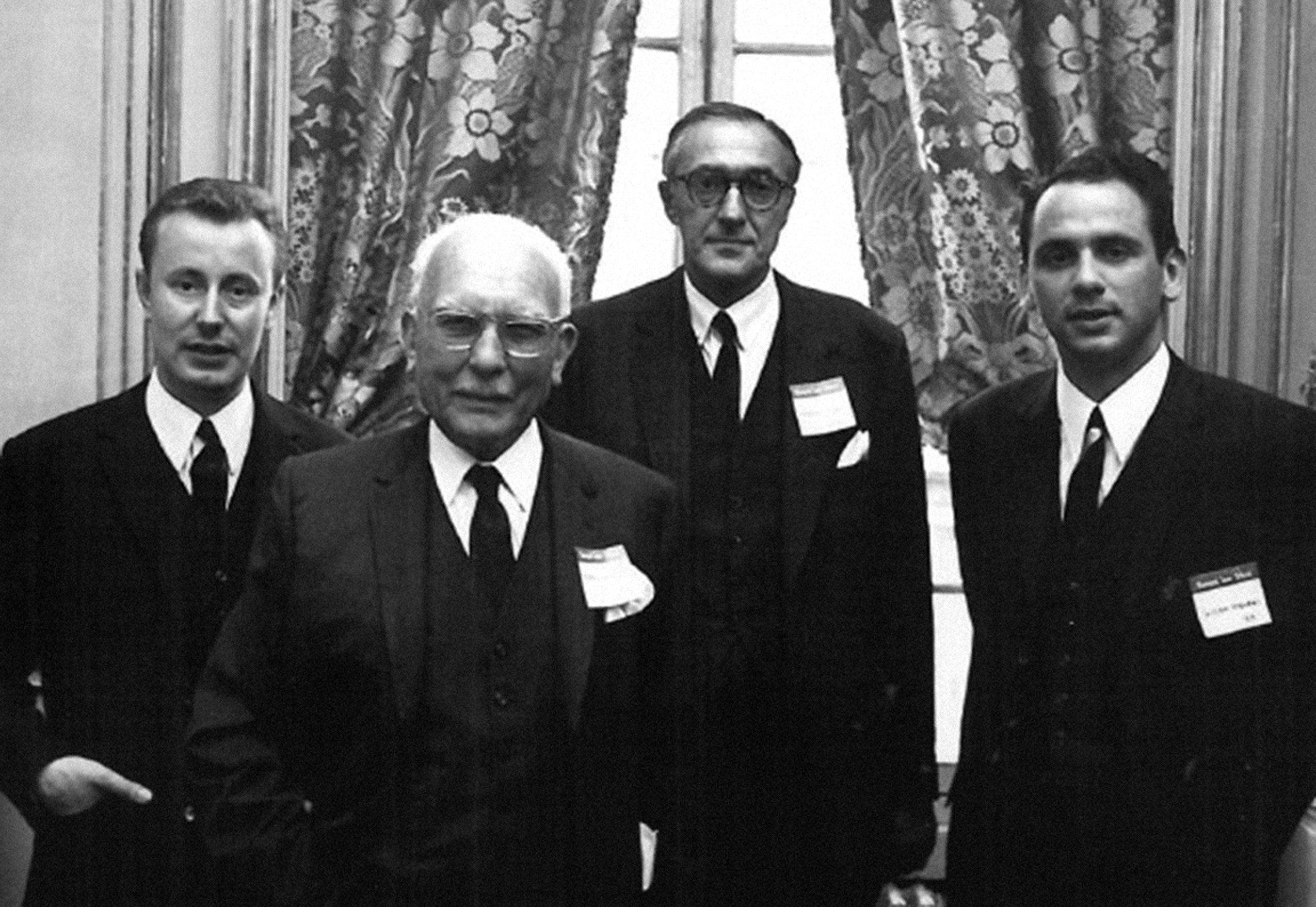 This past May, Harvard Law School Dean Martha Minow joined HLSA President Salvo Arena LL.M. '00 and more than 200 other alumni at a celebration to commemorate the 50th anniversary of the founding of the Harvard Law School Association of Europe, held at the Cercle de l'Union Interalliée in Paris. Among the 200 attending was Willem Stevens LL.M. '63, a Dutch graduate who helped to organize the HLSA of Europe's inaugural meeting some 50 years earlier in the ornate rooms of the same Union Interalliée.
In her opening remarks, Minow praised Stevens, the first secretary of the HLSAE. She also recalled the words of the late Professor Roger D. Fisher '48, who delivered the keynote address at that inaugural gathering in 1966. According to the July 1966 Harvard Law Bulletin, Fisher, a pioneer in the field of international law and negotiation, told alumni: "[I]t is not the law school but each alumnus himself who has to bear the ultimate responsibility for legal order in the world."
Minow told this year's attendees: "You bear that responsibility so well. Our alumni are leaders in government and public service, in law and business, throughout the world. We are so proud of what you have accomplished and grateful for your ongoing engagement with, interest in, and support for the law school. We would not be the extraordinary institution we are today without you. And as gatherings like this demonstrate, we are a global community and a global force for justice."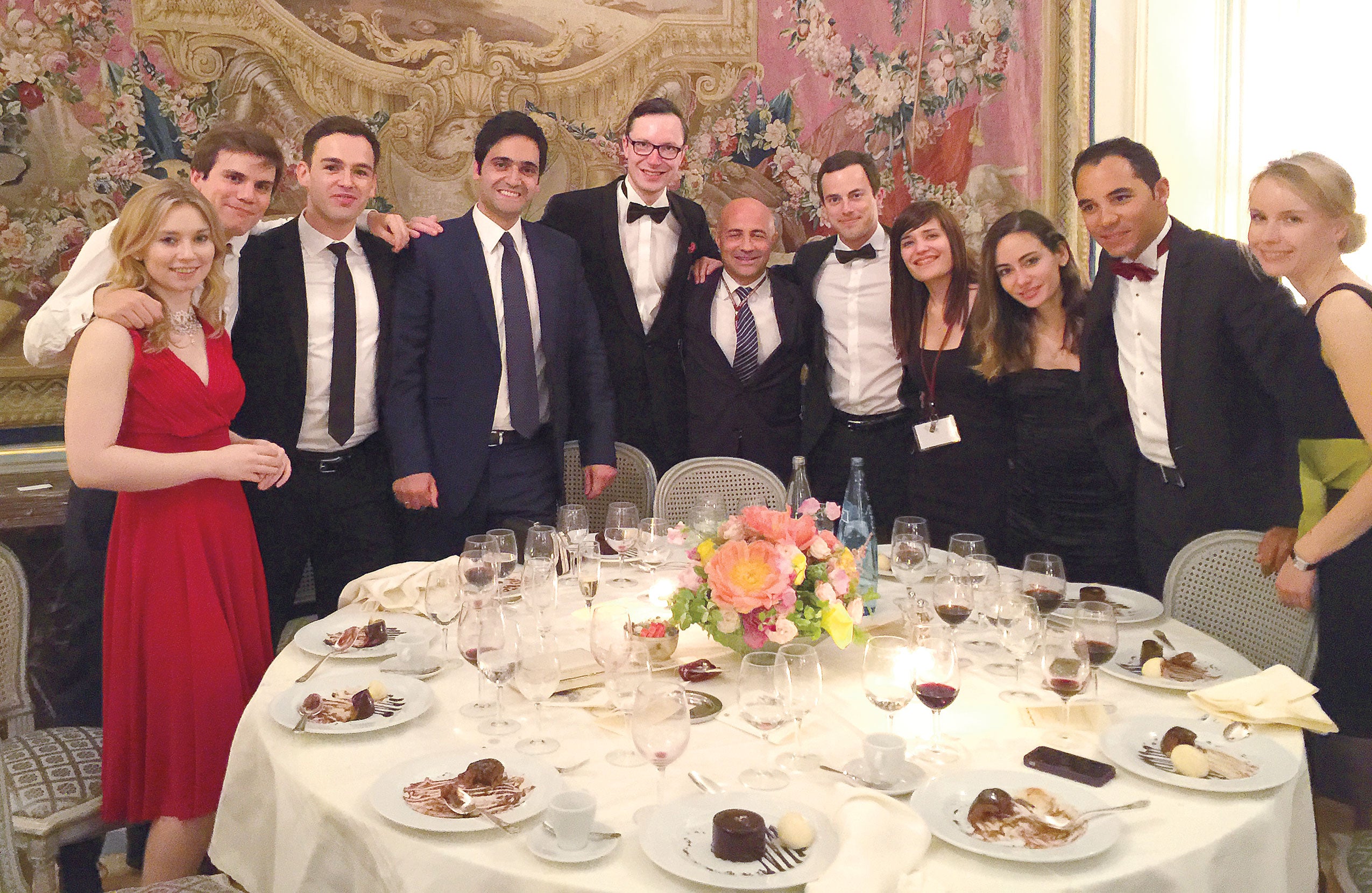 At the May event, HLS Professor William Alford '77, an expert on Chinese law and legal history, addressed alumni, focusing his presentation on "China's Challenge: Legal Development in the People's Republic of China."
During the celebration, Alford, vice dean for the Graduate Program and International Legal Studies, received the HLSA Award in recognition of his service to the legal profession and to the HLS community.
During the academic session, Harvard Law Professor Charles Nesson '63, who has taught evidence, criminal law, trial law, torts and ethics, addressed alumni. Nesson designed his talk in the mode of his new online course, JuryX, which explores the art and history of the deliberative process through large-scale online discussions of contemporary issues.
A panel discussion on "Lawyering in the 21st Century" featured panelists Eckart Brödermann LL.M. '83, a partner at Brödermann Jahn in Hamburg, Germany; Willem Stevens LL.M. '63, a tax expert who served as senior partner at Baker & McKenzie, Amsterdam; and Dina Waked LL.M. '06 S.J.D. '12, an assistant professor in global economic and comparative law at Sciences Po, Paris. Alford and Felicia A. Henderson '97, a leadership consultant and adjunct law lecturer at Sciences Po, Paris, moderated.
The reunion also included a day trip to the Chantilly castle about 25 miles outside the center of Paris and a private tour of the George C. Marshall Center, which is located in the building that was used by the U.S. State Department as headquarters for the administration of the Marshall Plan.
This year's event was organized by Henderson; Roger Benrubi LL.M. '50, senior counsel, Cleary Gottlieb Steen & Hamilton, Paris; Jacques Salès LL.M. '67, partner at Salès, Testu, Hill, and former president of the HLSAE and the HLSA; Anne-Marijke Morgan de Rivery LL.M. '80, general counsel, GE Capital France and former HLSAE president; Nathalie Younan LL.M. '99, partner, Foucaud Tchekhoff Pochet & Associés, Paris, and vice president, HLSAE; and Anne-Caroline Urbain LL.M. '06, associate, Jones Day, Paris, and vice president, HLSAE.