Harvard Law School today announced the establishment of a $10 million endowment for the Animal Law & Policy Program, thanks to a gift from the Brooks Institute for Animal Rights Law and Policy.
The program now will bear the name of the institute's founding benefactor, Brooks McCormick Jr., a lifelong animal lover and philanthropist who passed away in 2015. Brooks' family founded the International Harvester company, and his great-grand uncle Cyrus McCormick revolutionized global agriculture by patenting the first mechanical crop harvester, the McCormick Reaper, in 1834.
"It is a meaningful and lasting reflection of Brooks McCormick Jr.'s life that the world's premier academic program in animal law and policy will forever be named in his memory," said Tim Midura, the executive director of the Brooks Institute. "Recognizing that every animal has a unique and inherent value as an individual being, Brooks was troubled by the fact that animals are treated as property under the law. He hoped that with a deeper understanding, policymakers could gain an objective analysis and create momentum for change. Through his vision and philanthropy, Brooks hoped to leave a legacy of opportunity that would produce a profound change in animal rights law and policy."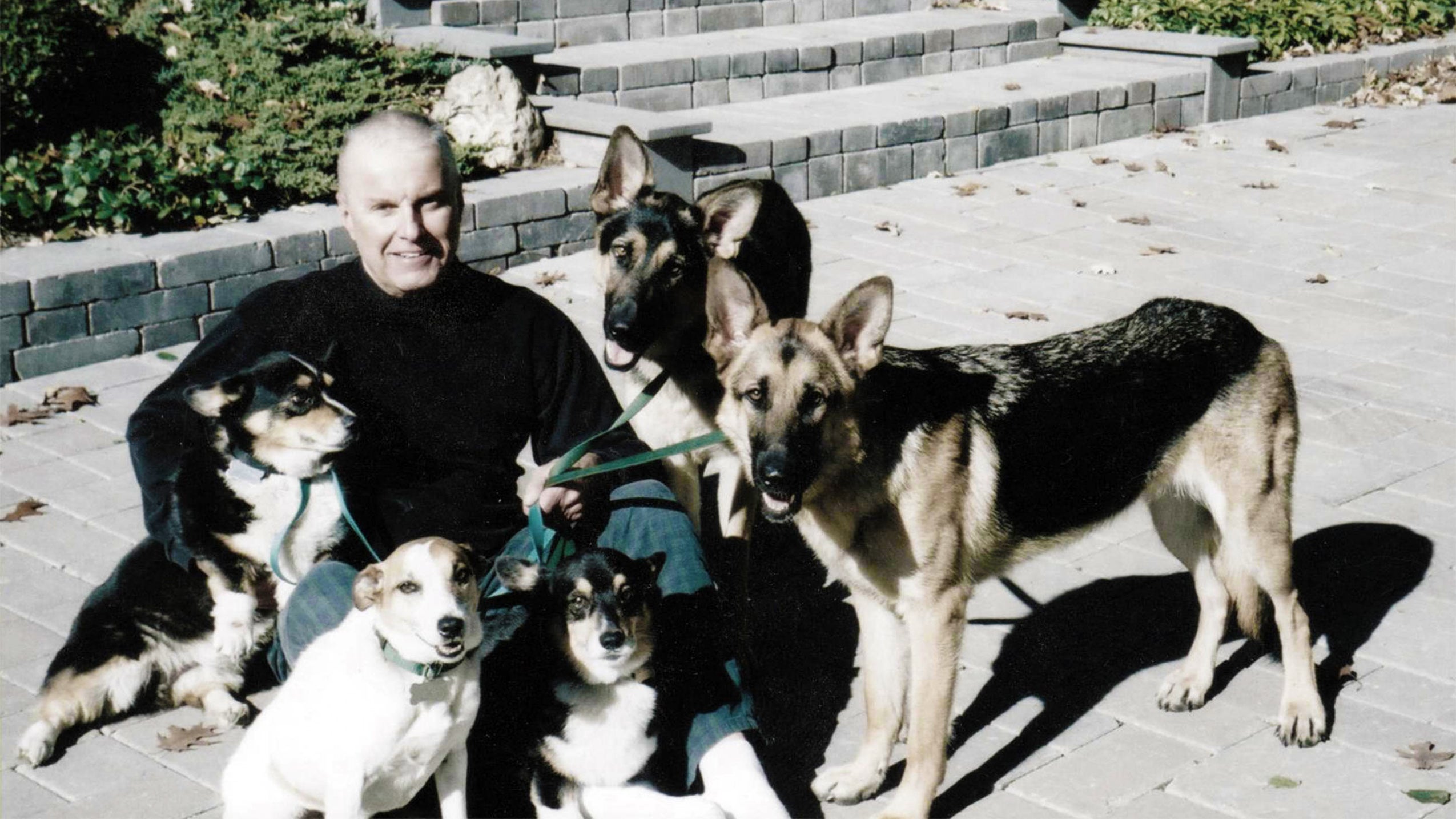 The HLS Animal Law & Policy Program was created seven years ago with founding gifts that were required to be spent within five years as an incentive for transformative growth. Since that time, the program has contributed to the expansion of the Harvard Law School curriculum with its faculty offering courses on Wildlife Law and Farmed Animal Law; has developed a visiting fellows program and workshop series that fosters and promotes rigorous and relevant academic scholarship; and has hosted scores of events to inform broader audiences about animal protection issues.
In 2019, additional gifts enabled the launch of the HLS Animal Law & Policy Clinic, an in-house public-interest law firm where Harvard students gain hands-on experience and mentorship working directly on real-time animal law cases and policy projects. Many of the Animal Law & Policy Program's graduates and fellows have subsequently chosen to devote their careers to animal protection — earning positions as public interest attorneys, think-tank policy analysts, tenure-track professors, and directors of new animal law programs.
"For two decades, Harvard Law School has been at the forefront of developing the critically important field of animal law and policy," said John F. Manning '85, the Morgan and Helen Chu Dean of Harvard Law School. "This generous endowment will help ensure that our faculty and students will continue to have opportunities to engage with these vital issues with depth and impact, while training new generations of leaders in this rapidly expanding field. We are very grateful to the Brooks Institute and delighted that these valuable endeavors will continue at HLS."
Harvard Law School Professor Kristen Stilt, the Animal Law & Policy Program's faculty director, and Chris Green '04, the program's executive director, said the Brooks Institute's generous support and partnership with the Harvard Animal Law & Policy Program will have a transformative impact on the field of animal law and policy.
"The Brooks Institute burst onto the animal law and policy scene with immense energy, creativity, and dedication, and already has made the field better and stronger in such a short time," said Stilt. "The Harvard Animal Law & Policy Program has been extremely fortunate to partner with the Brooks Institute on many projects, benefitting from the institute's unstoppable momentum and inspiring motto of 'failure, for us, is not trying something new and innovative,'" she added. "Our program has a huge agenda to solve some of the most pressing problems in the world today, and this gift will help us dedicate more time to our crucial work."
In just a few years, the Brooks Institute has emerged as the leading foundation fostering academic work in the field of animal law and policy. In addition to its partnerships with Harvard, the institute has engaged with and supported animal law programs at Yale, New York University, Lewis & Clark, the University of Denver, and Vermont Law School, as well as providing grants to a half-dozen other institutions that deliberately encourage collaboration among their programs.
The Brooks Institute also was instrumental in helping fund the launch of HLS Animal Law & Policy Clinic, led by Clinic Director Katherine Meyer. For the past two years, the Clinic and Institute have collaborated to produce and distribute the Brooks Animal Law Digest, a weekly summary of all the latest animal law and policy developments in federal and state case law, new and pending federal and state legislative initiatives, federal regulatory actions, published scholarship, and international news related to animal law. That research then is publicly shared for use by other academic clinics, programs, NGOs, and practitioners in the field.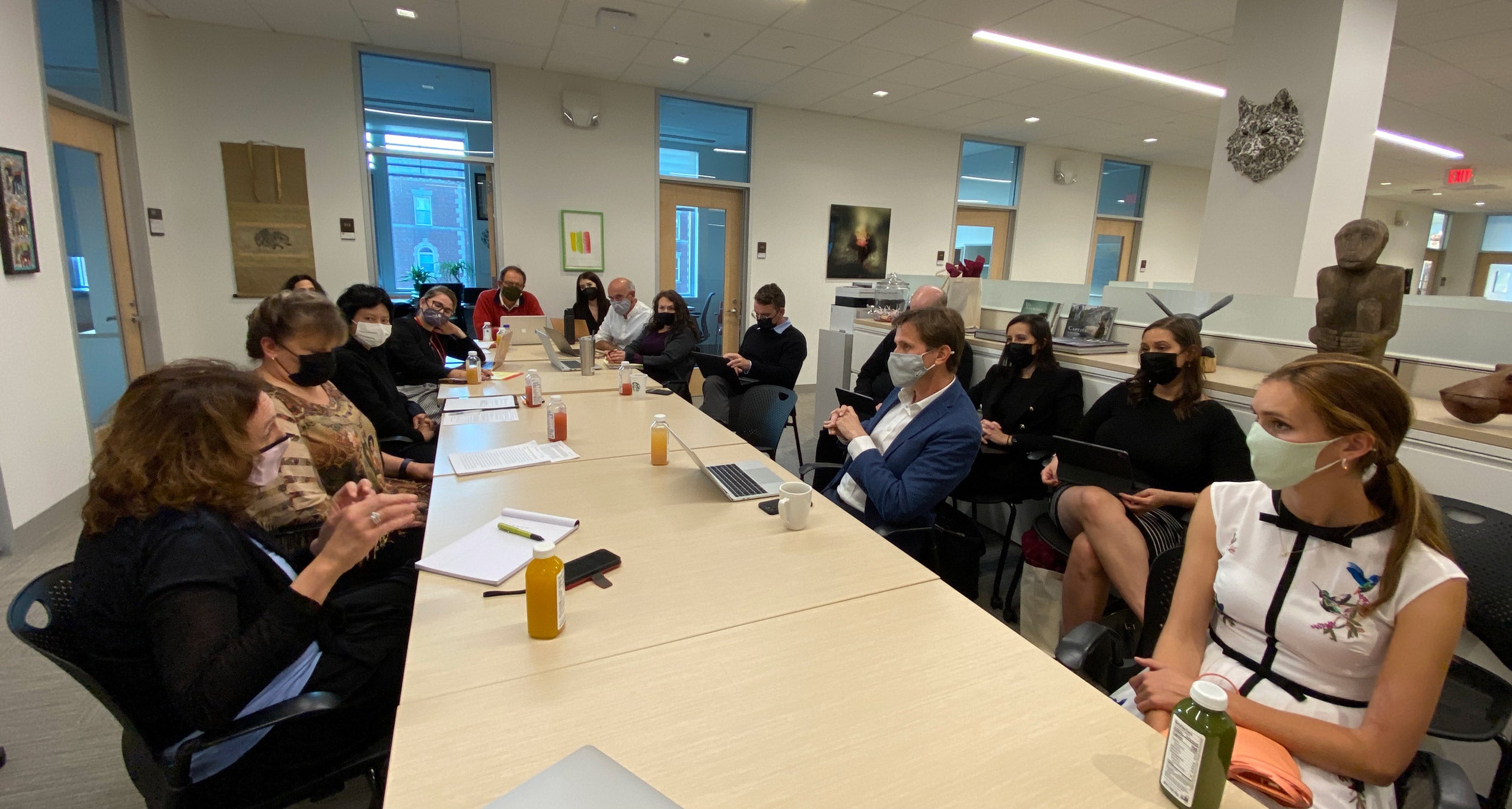 Both the field of animal law, and the HLS Animal Law & Policy Program, have experienced exponential growth in recent years. Harvard was one of only a handful of schools in North America to offer a course in animal rights law when it introduced its inaugural course in the spring of 2000. This move was seen as so innovative that it was reported on the front page of The New York Times. Now, just over two decades later, 167 U.S. law schools have offered animal law-related courses and several others have started full academic programs of their own.
Three of those new programs were established by former fellows and staff of the Animal Law & Policy Program. This fall, a new animal law initiative was launched at Vermont Law School that is being directed by the ALPP's first Academic Fellow Delcianna Winders — who previously had inaugurated a Farmed Animal Litigation Clinic at Lewis & Clark Law School. In 2019, the Animal Law & Policy Program's former policy director, Jonathan Lovvorn, similarly helped create and now co-directs the Law, Ethics, and Animals Program at Yale Law School. And having taught Animal Law at HLS as a Visiting Professor in 2020, this year Justin Marceau '04 established the Animal Law Program at the University of Denver where he holds the nation's only endowed chair in Animal Law.
Many HLS students additionally have embarked on careers in animal protection after graduation, working with organizations that include Animal Outlook, the Animal Legal Defense Fund, Food Solutions Action, the Good Food Institute, the Humane League, the Humane Society of the United States, and People for the Ethical Treatment of Animals.
This past year, former Harvard Animal Law Society president, Alene Anello '16, formed her own non-profit organization focused on legal advocacy for farmed animals. Anello and Alicia Rodriguez '15 also have organized 50 other HLS graduates who are in the process of creating the Animal Law & Policy Network, an alumni Shared Interest Group that will provide a forum for continued professional engagement on these issues.
HLS alumnus Chris Green '04 returned to Harvard in 2015 to join Stilt in building and running the Animal Law & Policy Program. After starting out with just Stilt, Green, and a sole academic fellow, this year the program and clinic will comprise two faculty members, a lecturer on law, eight full-time staff, and more than a dozen visiting fellows and researchers.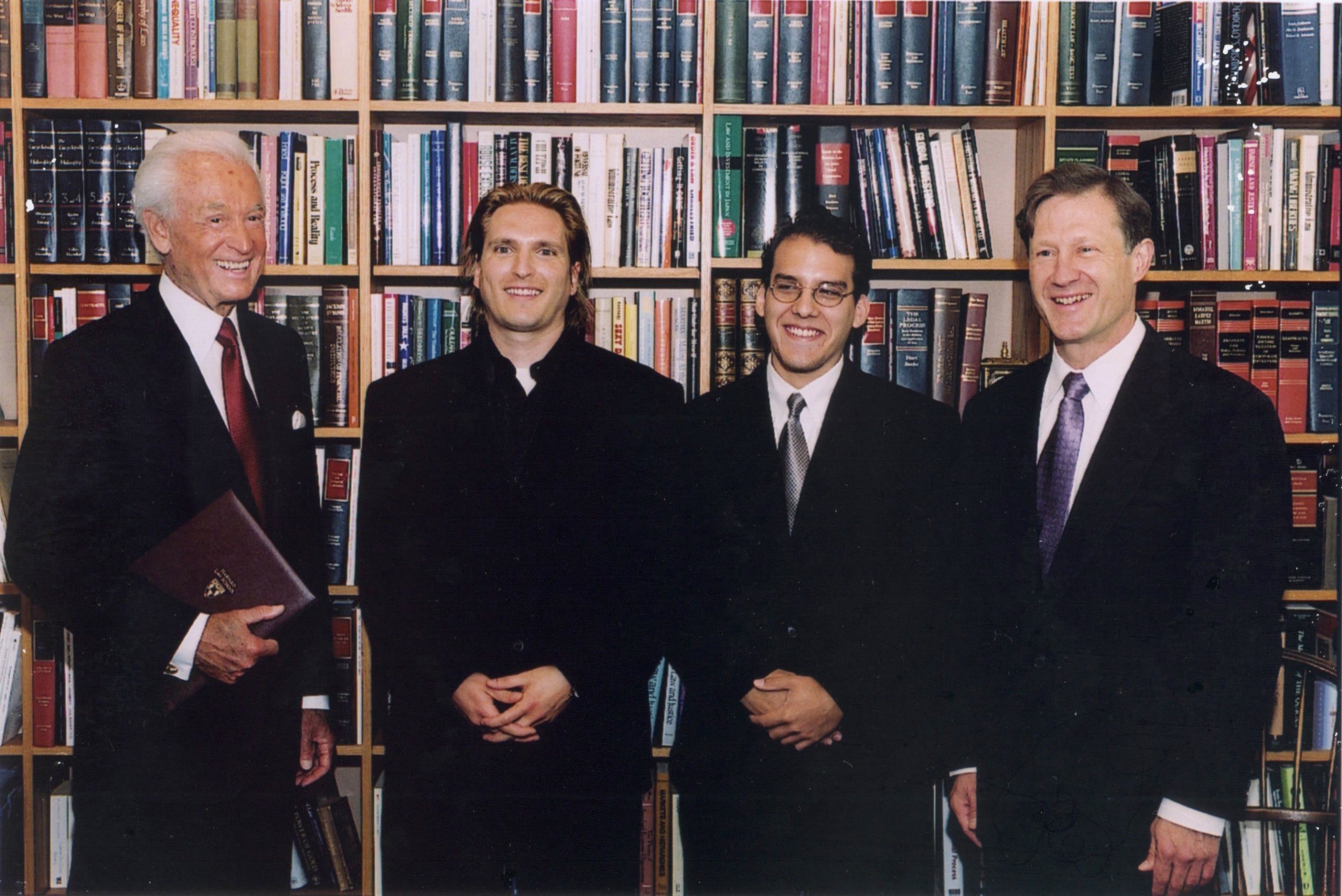 "It is hard to overstate the value that Harvard Law School brings in validating and propelling the field of animal law and policy," said Green. "Twenty-one years ago, as a student I took that inaugural HLS Animal Rights Law course which directly led Bob Barker to establish the world's first Endowment for the Study of Animal Rights Law here at Harvard. Kristen's arrival in 2014 to pursue animal law scholarship as a tenured professor then encouraged Brad Goldberg to fund the launch of our program — which Charles Thomas and many others helped sustain. It will forever be one of my proudest professional milestones that the great success such support afforded us now has resulted in this unprecedented endowment from the Brooks Institute that will help carry our work forward for years to come."
Chris co-owns and manages an Illinois farm that has remained in his family for 183 years, and coincidentally, his first job as a teenager was working at the local International Harvester dealership in his rural hometown.
Fittingly, the work of the program places a specific emphasis on challenging the harms of industrial animal agriculture and climate change, while promoting food justice and the free development of alternatives to meat and dairy products. The program and clinic have sought to accomplish these goals through vehicles such as petitioning the U.S. Supreme Court over factory farming pollution liability, suing the USDA to demand humane handling standards for poultry, and convening experts to advise federal regulators not to ban the use of common meat and poultry terms on cell-based products. The award of this gift coincides with the U.N. Climate Change Conference COP26 — timely given that animals raised for food collectively comprise one of the largest sources of global greenhouse gasses, while wildlife across the planet are poised to be some of the most impacted victims of climate change.
In addressing these issues, the Animal Law & Policy Program collaborates with many of its counterparts across Harvard, and externally, engages with a broad range of public and private entities that include the National Academy of Sciences, U.S. Department of Justice, Food & Drug Administration, U.S. Department of Agriculture, as well as each of the world's major animal protection organizations. Internationally, the program has advised on fortifying legal animal protections in countries as diverse as Chile, China, India, and Iran, and currently is leading a major study of global policy responses to live animal markets and their role in the transmission of zoonotic disease — a collaboration among fifteen other academic institutions across a dozen countries. The program and clinic's Communications Manager Sarah Pickering has ensured these initiatives receive significant coverage in major media outlets, ranging from the BBC and CNN, to The Economist and Forbes, to Newsweek and Time Magazine — amplifying public awareness of these issues worldwide.
This new endowment in Brooks McCormick Jr.'s name will ensure that such work remains a perpetual part of Harvard Law School's mission and meaningfully honors the memory of a man who cared so deeply about the treatment of nonhuman animals.