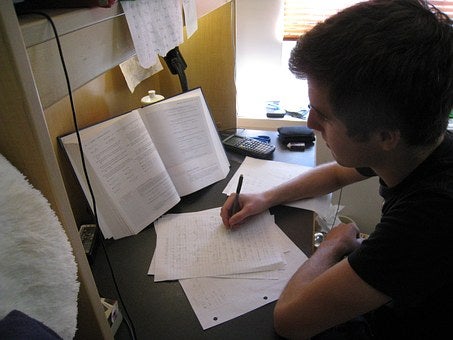 Some lenders offer bar exam loans which are designed to assist graduating law students in their efforts to finance bar exam-related expenses such as exam fees, bar application fees and summer living expenses. While these loans are not part of your academic year financial aid, most lenders require Student Financial Services certify the loan in order to verify your expected graduation date and record the loan in our system for potential LIPP eligibility. We will certify only one bar loan application per student.
Loan Requirements and Information
Requirements

Some bar loan programs have requirements that you must meet prior to applying for a bar loan. The Harvard Credit Union requires you to be a member and other lenders may require you to have a prior banking or borrowing relationship. The lender will review your application according to your creditworthiness after you have met their minimum requirement.

Certifications and Deposits

We will begin to certify bar exam loans in mid-January. If the lender allows us to list multiple disbursement dates on the certification form, your loan will be certified as follows: $3,000 disbursed soon after our certification, and the balance on May 1, 2023. Students who apply to the Harvard Credit Union please note that the full amount of the loan will be disbursed all at once since HUECU does not offer multiple disbursement dates.

Lenders will either mail a check directly to you at the address you list on your application, or, in the case of the Harvard Credit Union, the funds will be direct deposited into your HUECU bank account. Please note, we cannot advance money on bar loan funds.

LIPP Implications

The LIPP program will cover a bar exam loan of $15,000 or less.  Students and graduates considering participation in LIPP will want to apply to a loan program that is on a 10 year repayment term in order to maximize their LIPP benefit.  Students who choose to borrow a bar loan with a longer repayment term, might want to consider contacting the lender to ask about the possibility of formally shortening the repayment term from a 15 or 20 year term to a 10 year term. Repayment terms of more than 10 years will have a lower required monthly payment amount than if the loan were on a 10 year repayment term and thus, will qualify for less LIPP assistance.  LIPP provides assistance on the documented REQUIRED monthly payment and estimated monthly payment amounts will not be considered.
Bar Loan Options
We hope the comparison chart below will help you focus on the important terms associated with each program and assist you in making an informed decision. Lenders can change their programs without notice, therefore it is important to contact the lender directly for the most accurate and up to date information.
*International students who need bar loan funding and may not qualify for a bar loan may request assistance, before May 1, 2023, through our office by contacting sfs@law.harvard.edu.
Bar Loan Comparison Chart for February, March, and May 2023 Graduates
The information in the chart above was last updated as of 2/7/2023 and is not amended after initial post. Students should always check rates, terms and conditions on the lenders' websites.  This page does not replace or fully duplicate a lender's site.