Roadmap: Conflict negotiation and resolution; constitution building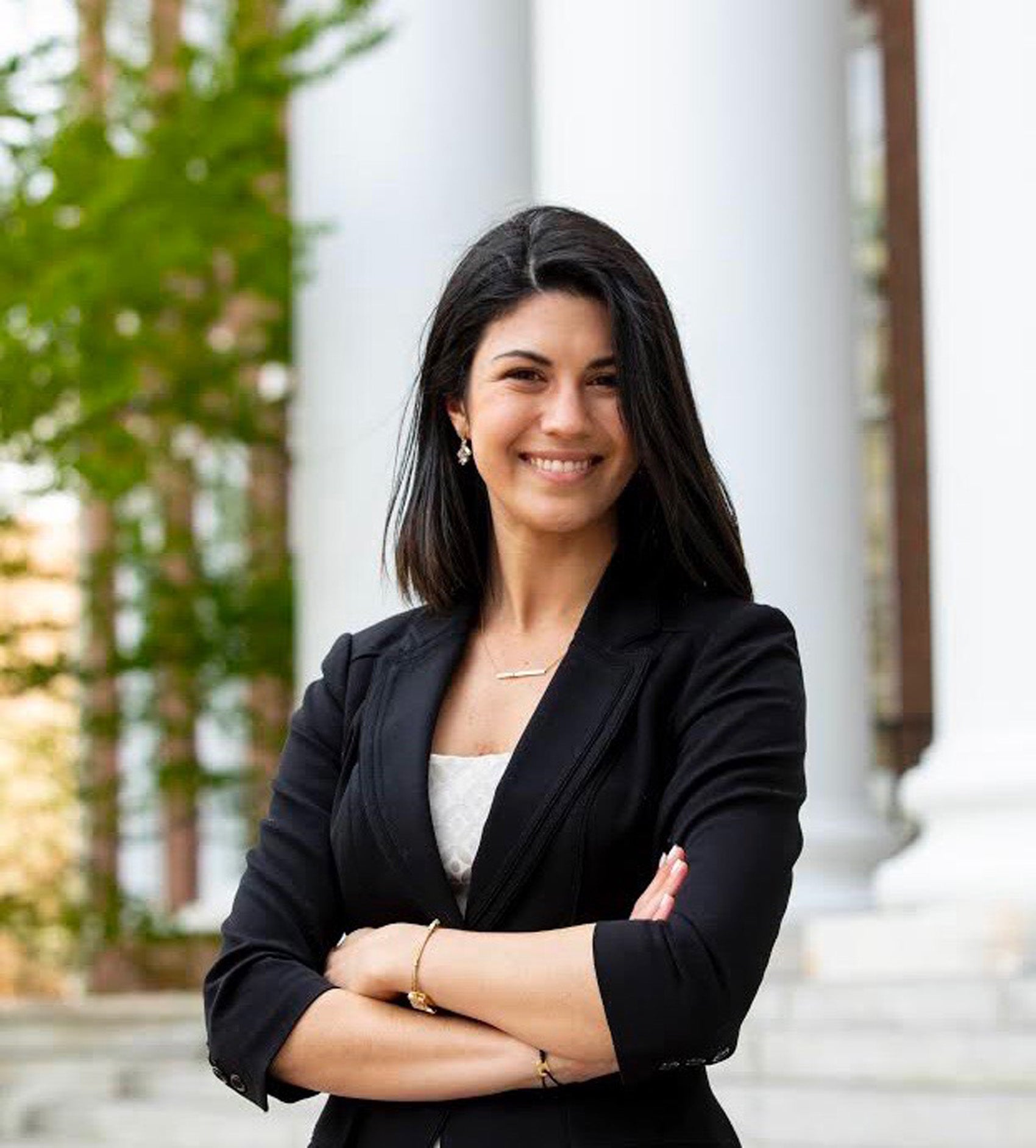 In college, Brooke was a community organizer with a student group advocating for a two-state solution to the Israel-Palestinian conflict. After this challenging experience, "I wanted more tools, and a way to engage in conflict resolution more deeply than just through advocacy or politics," she recalls. Learning about the Program on Negotiation, and the diversity and unique interests of the law school faculty, convinced her to study law at HLS. "I felt that I could find professors who would address conflict resolution in different ways, and I definitely found that here," she adds. Brooke explored this interest throughout law school, often building on her work on an issue through multiple projects. After graduation, she received a post-graduate fellowship to work with the International Institute for Democracy and Electoral Assistance (International IDEA), an organization she first encountered during her 1L summer work abroad.
Through the courses I took, the clinics I worked in, and the conversations I had, law school definitely crystallized what it meant to actually do the work I was interested in, and gave me a specific constellation of options that I could explore.

Brooke Davies
1L
Coursework
During her undergraduate studies in peace, war and defense at the University of North Carolina at Chapel Hill, Brooke was a community organizer with J Street U, a student movement focused on shaping the American Jewish community's response to U.S. government policies toward Israel. After graduating, she worked as a speechwriter, honing her writing skills and gaining exposure to global issues, including women's reproductive health and the effects of climate change. In the spring, Brooke enrolled in the Negotiation Workshop, an intensive course that combines plenary sessions on basic concepts, ethical questions, and dealing with sensitive issues with sessions where students engage in simulated negotiations. "The Negotiation Workshop completely shifted my trajectory in law school; it opened up so many opportunities. It was a moment of growth. I not only gained some valuable tools but I also learned a lot about myself and the kind of negotiator I want to be," Brooke notes. Taking Public International Law with Professor Gabriella Blum enabled Brooke to view conflict through international humanitarian law, treaty law, and other lenses.
Student Practice Organization
Brooke joined HLS Advocates for Human Rights, a student practice organization, engaging in a project on the torture of suspected ISIS militants by the Iraqi government.
Summer
As a Chayes International Public Service Fellow, Brooke traveled to Tunis, Tunisia to spend her summer with International IDEA, an organization that focuses on supporting and strengthening democratic institutions and processes around the world. "I had a phenomenal experience; it felt transformative. It aligned with my interests and was the kind of place where I felt I could do good work," she recalls. Brooke assisted the United Nations envoy in the ongoing peace negotiations in Yemen, drawing on what she had learned in in her 1L electives to research the legal status of peace agreements and to map the interests of the parties involved in the negotiations. She also provided assistance to the Sudanese revolutionary parties as they drafted a constitutional declaration to govern a transition period that would ferry Sudan to full democratic governance after the ouster of President Omar al-Bashir earlier that year.
2L
Coursework
In the fall, Brooke took Social Media and the Law with Professor Noah Feldman and a reading group, Knowledge Institutions in Constitutional Democracies, with Professor Vicki Jackson. Building on her interest in negotiation, she also enrolled in the Dispute Systems Design clinic, with Clinical Professor of Law Rachel Viscomi, and its accompanying course, Principles of Dispute System Design, where she helped to write a handbook on how to design, operate, and maintain negotiating coalitions in conflicts like those in Syria, Yemen and Tunisia. In the spring, she enrolled in Foundations of International Arbitration: Theory and Practice and Comparative Constitutional Design.
Independent Writing
Under the supervision of Professor Feldman, Brooke undertook independent research and writing on how parties in several countries have used domestic legal mechanisms to grant legal status to peace agreements, completing the analysis that she began during her 1L summer at International IDEA. Her report, Implementing Peace Agreements through Domestic Law, has been published by the Political Settlements Research Program at the University of Edinburgh.
Summer
Brooke spent the summer at Debevoise & Plimpton LLP in New York. Working with the firm's public international law practice, she researched provisional measures in international jurisprudence and worked with pro bono clients.
3L
Coursework
In the fall, Davies took Negotiation Lessons from American Secretaries of State with Professor Robert Mnookin, writing a paper on Madeleine Albright that has been accepted for publication by the Negotiation Journal. Her spring semester courses included the Global Anticorruption Lab with Professor Matthew Stephenson and Legal Architecture of Globalization: Money, Debt, and Development with Professor Christine Desan.
Clinic
Protests in the aftermath of the killing of George Floyd led Davies and a classmate, Daniel Oyolu '21, to propose a project on how a movement can negotiate for change with political leaders. Enrolling in the Advanced Dispute Systems Design Clinic, they interviewed activists from seven countries for their report on Power, Protest and Political Change.
Winter Term
Through its Winter Term International Travel Grant Program, HLS provides funding for students to conduct independent clinical or research/writing projects with an international focus. During her summer at Debevoise, Davies identified a significant development in the jurisprudence of the African Court on Human and Peoples Rights, which she explored further during Winter Term. Although students could not travel abroad in 2021 due to COVID-19, as a Cravath International Fellow Davies examined the Court's recent adoption of new definitions of how it will interpret the requirements of urgency, extreme gravity, and risk of irreparable harm necessary to warrant provisional measures, and compared its approach to those of other international courts.
After HLS
Post-graduate Fellowship
Many HLS graduates begin their public service careers through fellowships offered by Harvard University and hundreds of other organizations. With support from a Satter Human Rights Fellowship and the HLS Public Service Venture Fund, Brooke returned to International IDEA, where she will continue to work on the conflict resolution and constitution-building processes in Sudan, Yemen, and Mali.