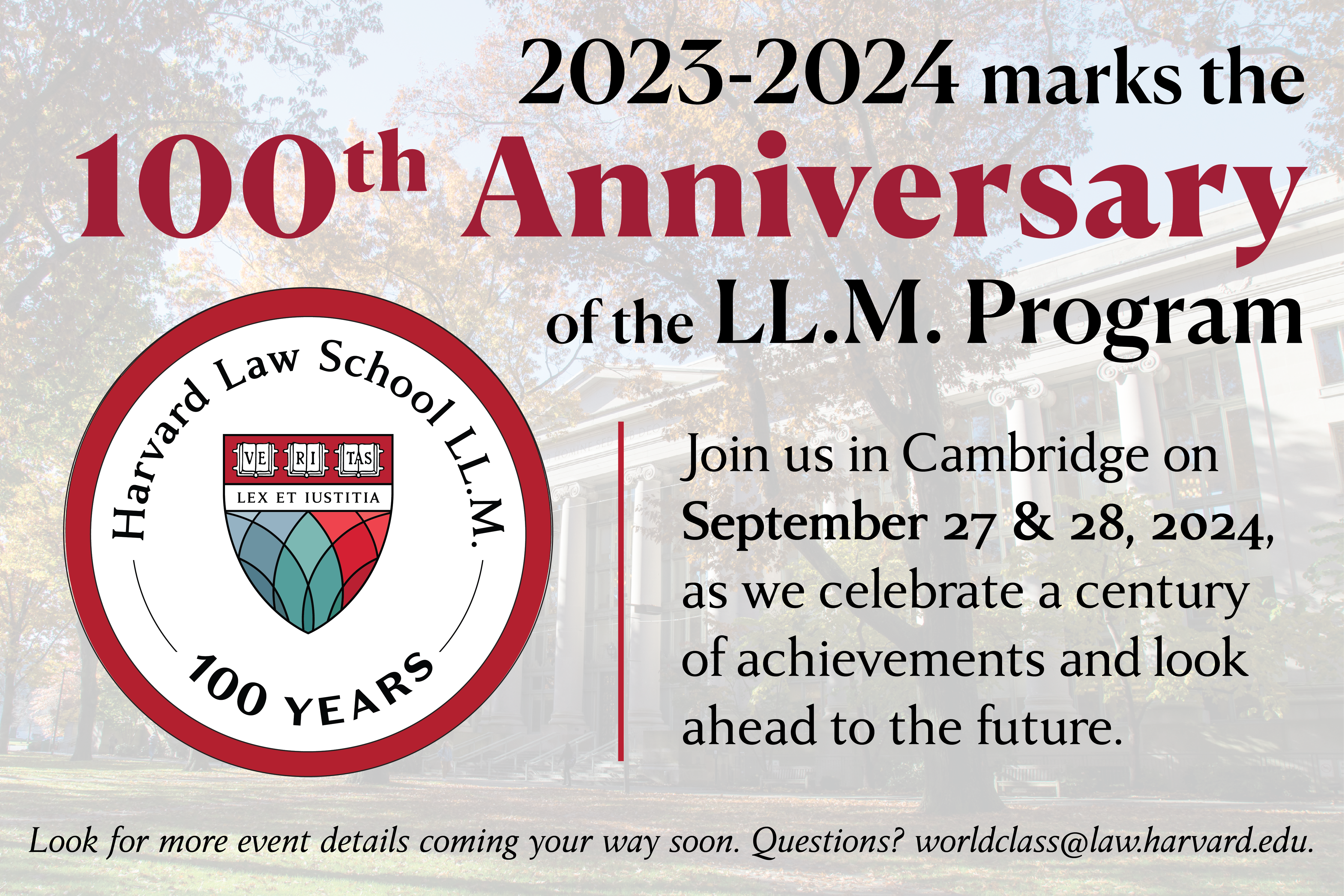 In the fall of 1923, Harvard Law School enrolled its first full LL.M. class, comprised of four students from three countries. This fall, we welcomed our 100th LL.M. class, with 182 students from nearly 70 countries. Throughout the year, we will be commemorating the 100th anniversary of the LL.M. program, culminating in a celebration in Cambridge on September 27-28, 2024. For more information about the anniversary and celebration, please visit our LL.M. 100 page, and contact us with your suggestions or requests for the event. We hope to see you next September.
Student Focus
Student Profiles
Meet five students with wide-ranging backgrounds from around the world.
Nida Kadayifci – Türkiye/United Kingdom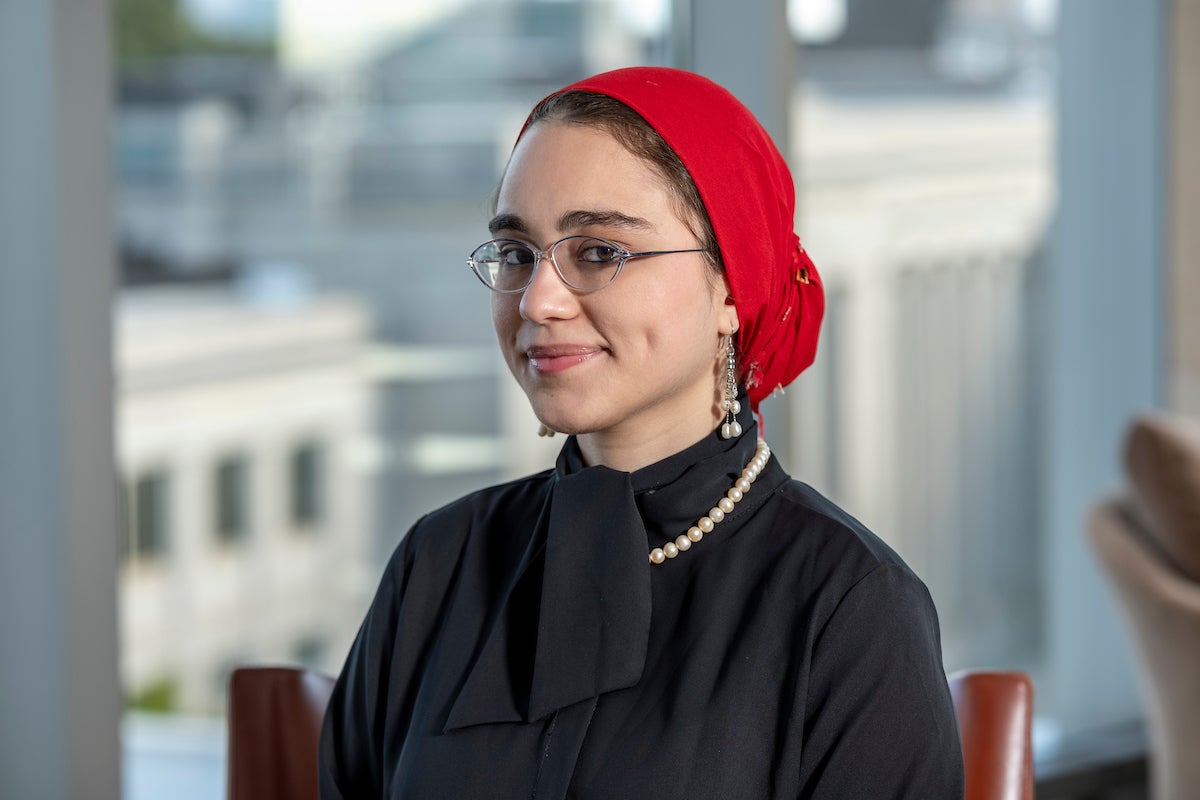 Nida Kadayifci is a first-year SJD candidate from Kilis, Türkiye, a town on the Syrian border that was severely affected by last year's earthquakes. She is focusing on employer size-based limitations on workplace protections and the scope of labor and employment law under the supervision of Professors Ben Sachs, Laura Weinrib, and Ken Mack. Coming from an academic family, Nida always knew she wanted to pursue an academic career, but did not discover labor and employment law until the final year of her LL.B. at University College London: "Something happened to my heart! I discovered I was passionate about the subject, and I was particularly frustrated with precarious working conditions." Before completing her HLS LL.M. in 2023, Nida obtained a B.C.L. from Oxford, writing her dissertation on the exploitation of interns. This year, Nida is a teaching fellow in Professor Antoinette Coakley's Business Negotiations course and for Professor Lucie White's Law & Inequality Workshop. She's also serving as an advisor for LL.M. students and enjoys spontaneous chats over coffee with other students.
Hafsa Ahmad – Pakistan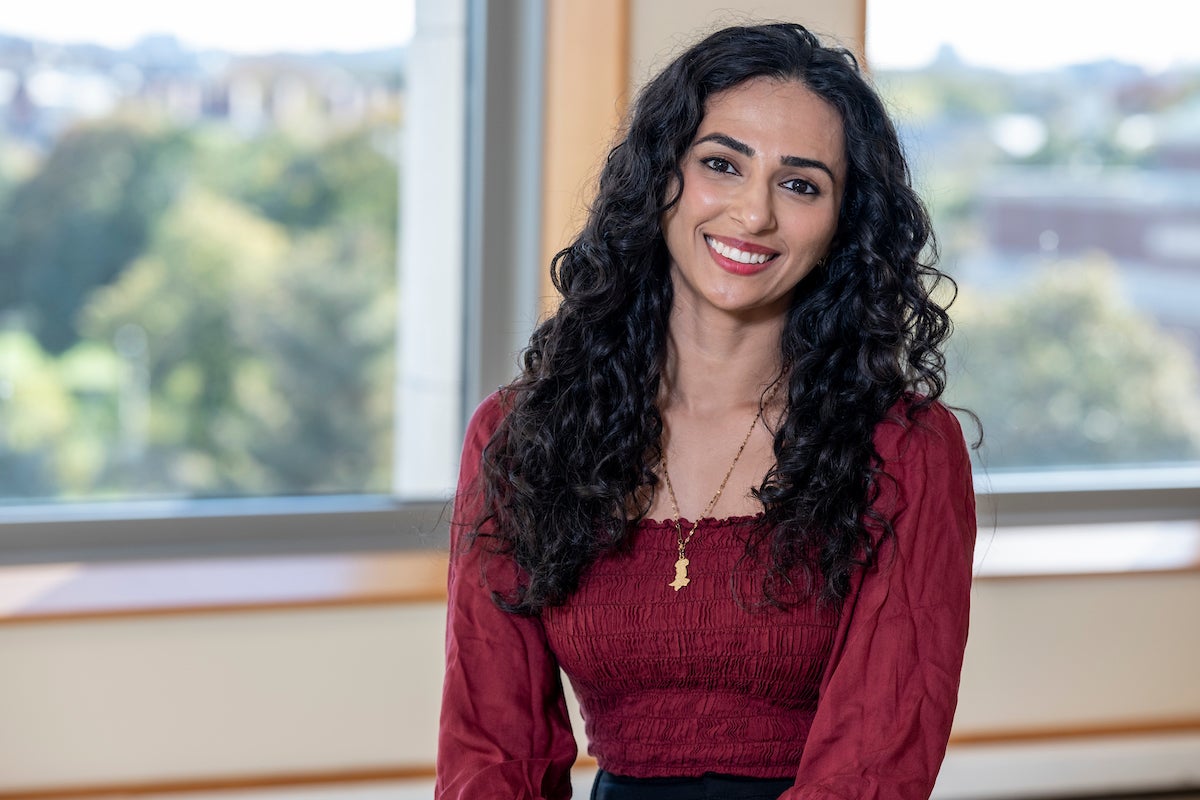 Hafsa Ahmad completed her B.A. at Middlebury College in Vermont before moving to Pakistan, where she worked as a Research Assistant at the Lahore University of Management Sciences and on the Women's Mobility Project at the Centre for Economic Research. Having always wanted to be a lawyer (and ultimately a judge), she studied law at the University of London/Universal College Lahore. There, she was an avid Jessup moot competitor, working most closely with Fatima Mehmood LL.M. '20. Before HLS, Hafsa practiced litigation and arbitration for six years at Cornelius, Lane & Mufti in Lahore and maintained an active pro bono practice. She was a leader of the Lahore chapter of Robin Hood Army, which distributes surplus food from restaurants to those in need, and petitioned the High Court to compel increased food donations, receiving invaluable input from the HLS Food Law and Policy Clinic. This year, as president of the Harvard International Arbitration Law Students Association, Hafsa is working on organizing various panel discussions and a conference on the theme: Arbitration in the Crises.
Francis Ben Kaifala – Sierra Leone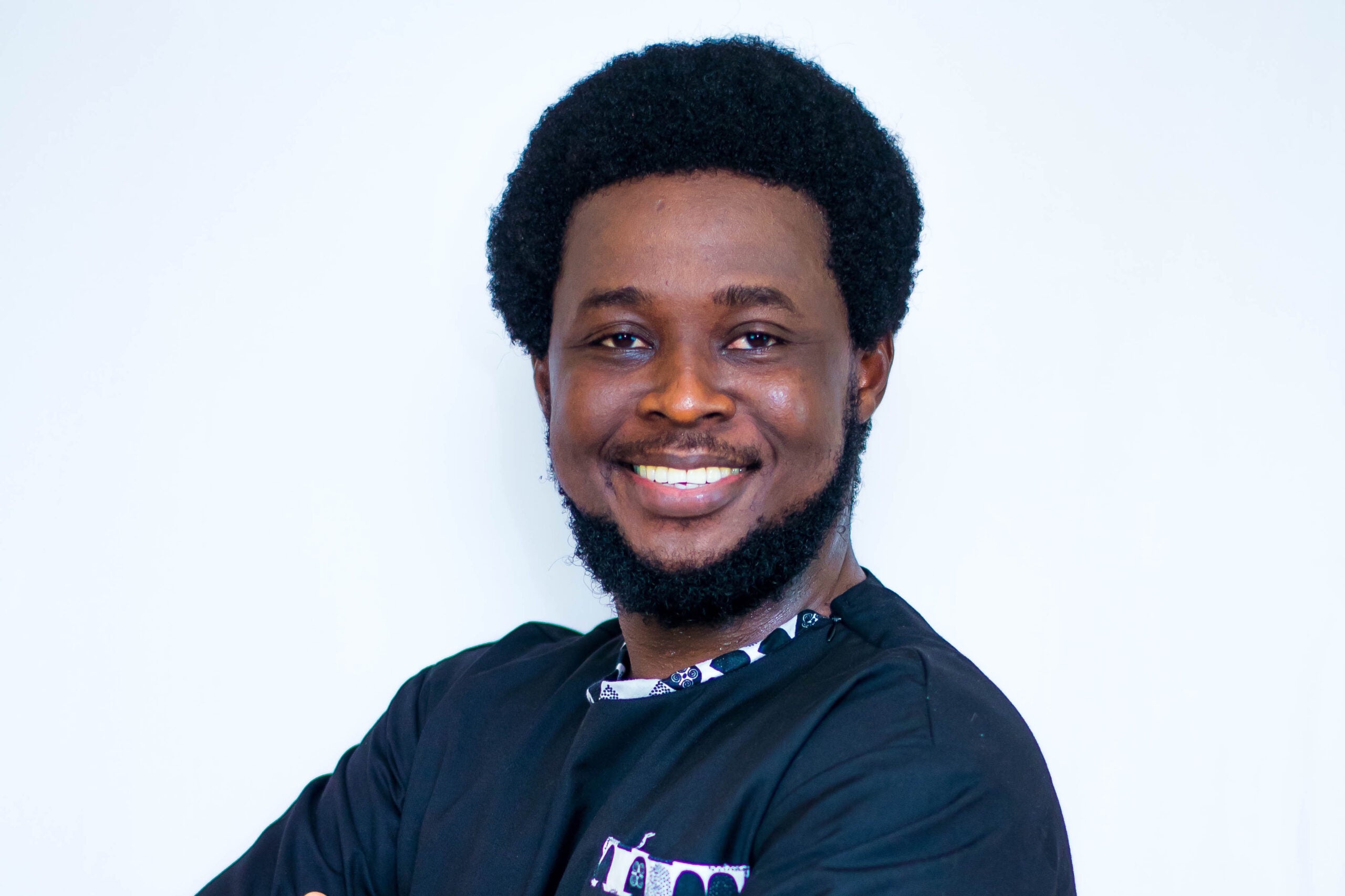 Francis Ben Kaifala is currently on leave from his role as the head of Sierra Leone's Anti-Corruption Commission. After completing his LL.B. at the University of Sierra Leone in 2006, he practiced as a corporate lawyer, earned an LL.M. in commercial law at Queen Mary University of London, and then opened his own firm in 2014. He was appointed to lead the Anti-Corruption Commission in 2018 after completing a second LL.M. at the University of Texas at Austin focused on human rights and constitutional law. He has also served as the president of the Network of Anti-Corruption Institutions in West Africa and as a member of the African Union's Advisory Board on Corruption. A former Fulbright Scholar, Archbishop Desmond Tutu Fellow, and Obama Leadership Fellow, Francis has found HLS to be "extremely enriching – you are dealing with the top students from across the world – their perspectives shape and enrich your own experience." He has appreciated the flexibility to tailor his LL.M. curriculum to prepare him for the next steps in his government career.
Diego Quesada Nicoli – Peru
Born in Mexico and raised in Peru, Diego quickly switched from economics to law at the Universidad del Pacífico in Lima, where they encountered Carlos Zelada LL.M. '04 in a first-semester human rights course. Inspired by Zelada's work, Diego decided to pursue a career focusing on queer aspects of international human rights and – later – to pursue an LL.M. at HLS. Before the LL.M. program, Diego represented victims in inter-American Human Rights System cases involving discrimination based on sexual orientation, gender identity and expression (SOGIE) with NGOS such as Demus – Estudio Para la Defensa de los Derechos de la Mujer, and worked in international advocacy at the United Nations with the International Lesbian, Gay, Bisexual, Trans and Intersex Association (ILGA World) and the Global Interfaith Network for People of All Sexes, Sexual Orientations, Gender Identities and Expressions (GIN-SSOGIE). At HLS, they have particularly enjoyed participating in the LGBTQ+ Advocacy Clinic and with HLS Advocates for Human Rights. After graduation, Diego plans to focus on strategic litigation with an NGO or an international organization.
Yuxin Zhang – China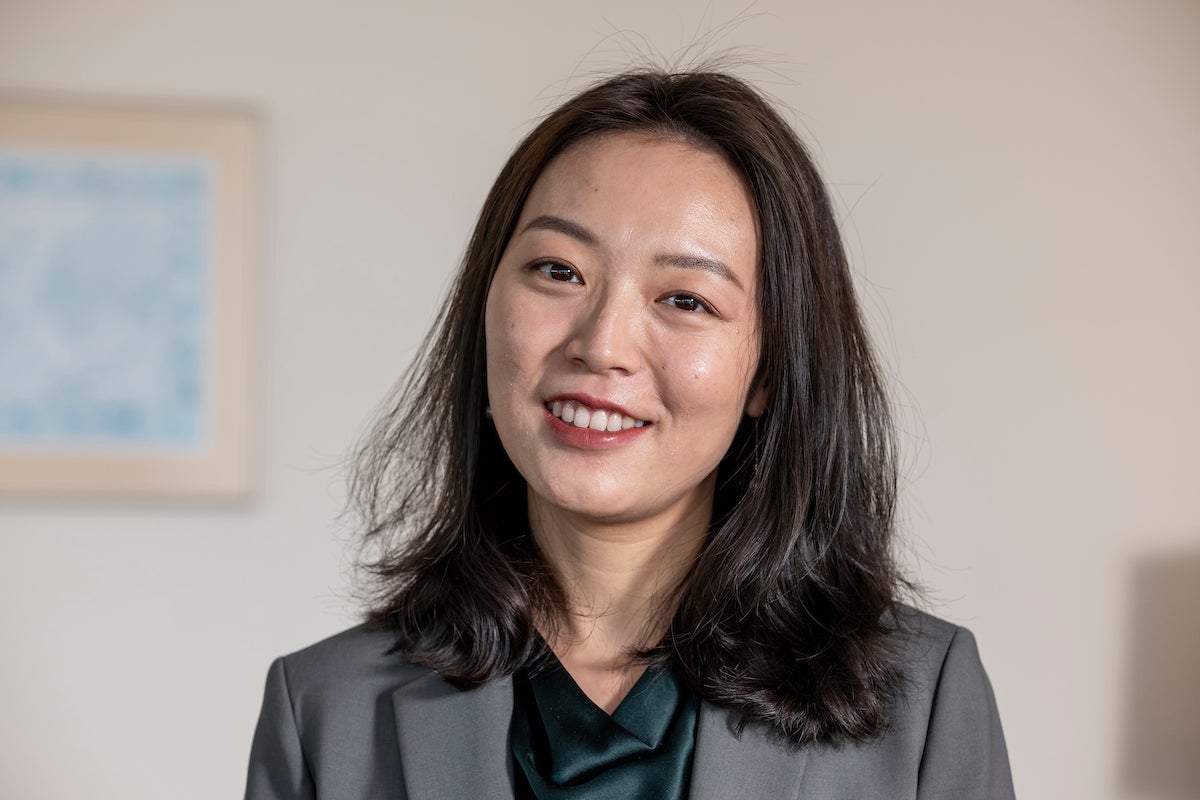 Yuxin Zhang, from Henan Province in China, is a former judge in an appellate court in Beijing. She studied philosophy at Wuhan University before turning to law, earning her Juris Master at Peking University. Internships during her law studies solidified her passion for promoting social justice directly, leading her to pursue a career in the judiciary after law school. During her eight years as a judge, she tried nearly 1,000 civil and commercial first instance and appellate cases. Before coming to HLS, Yuxin worked as an ESG researcher with Chinese tech giant Baidu. While here, she has been heavily involved with HLS's student practice organizations, working on a business and human rights project with HLS Advocates for Human Rights, and helping a start-up with its data privacy issues through the Harvard Law Entrepreneurship Project. During Orientation, Yuxin set a goal to jump out of her comfort zone at least once a day during her LL.M. program: "It has pushed me to my limits – every day – but I feel stronger and more confident as a result!"
A Community beyond Campus
LL.M. students deepen their cultural immersion through Harvard's international host program.
"HLS is an amazing bubble, but it's still a bubble, so it's nice to have a cultural immersion beyond the LL.M. program, beyond the law school," says Australian student Jessica Elliott LL.M. '24. "The Host Program has shown me another side of American culture, and given me a chance to reflect on and adjust to some unexpected cultural differences."
This year, Jessica and about 30 other LL.M. students are participating in a decades-old Host Program administered by the Harvard International Office. The program matches area hosts, some of whom are HLS alumni and/or former international students themselves, with international students from across Harvard. Jessica's hosts, Travis and John Woolcott, are originally from New Zealand but have lived in Cambridge for decades. They met her at the train station and helped her carry her luggage to her dorm room; since then, they've welcomed her to their home for cups of tea and a dinner party to meet their friends. "They've been so extraordinarily kind, and their enthusiasm for living in Cambridge, and for America, has given me an insight I wouldn't have had otherwise," Jessica notes. "I'm already absolutely certain that I will stay in touch with them well after the program has ended."
Nancy Israel JD'79 and Lonnie Powers have been hosting students through the program since 2011. Nancy was a former international counsel at Ernst & Young and missed having an international connection. "I love meeting these young people, who are doing great and interesting things, getting some perspective on how they see the U.S., and learning a little bit about their culture." She and Lonnie also thought that the LL.M. students would make good role models for their young daughters. "Seeing these young people who have done various things in their own countries before they come here to go to graduate school has really given our daughters a broader sense of the world, as it certainly has for me," adds Lonnie.
One of their first host students, Gemma Mootoo Rajah LL.M. '12, vividly recalls arriving in Cambridge for the start of her LL.M. year. Originally from Mauritius, Gemma had earned her LL.B. at the London School of Economics, but found that HLS worked differently from what she was used to in London. "It was one of the most exciting times of my life, and intellectually stimulating, as every day I was learning about a part of the world I didn't know about," she says. "Having someone to ask for advice about the simple things was invaluable." Now a counsel in the capital markets practice of Latham & Watkins LLP in New York, Gemma is still in touch with her hosts, and Nancy and her daughters have even traveled to Mauritius to meet Gemma's family.
Albert Agyepong LL.M. '23, from Ghana, was one of Nancy and Lonnie's host students last year. They put him in touch with their other host student, Aashna Chawla LL.M. '23, from India, who quickly became part of his support system at HLS. Before coming to Harvard, Albert had studied in the UK and The Gambia, and found that "to get the full benefit of the education, you need to appreciate the culture of the people, to immerse yourself and understand the values of the community you went into." Their hosts introduced Aashna and Albert to a favorite family pastime — ice cream at J.P. Licks in Harvard Square — and took them to Concord, where the first battles of the American Revolution took place. Learning that history, "especially from Lonnie, who's a history buff, and actually walking in those historic places, I understood the relevance of Boston and New England better than I had," Albert observes. Lonnie, for his part, found it "quite fascinating to learn about the history and politics of Ghana from Albert."
This year, Nancy and Lonnie are hosting André Elias Schwartz LL.M. '24, a corporate lawyer from Brazil, and Shasha Zhou LL.M. '24, who practices IP litigation in China. At their first meeting, André recalls, their hosts gave them each a bag filled with American snacks and local foods, and a card inviting them to
Thanksgiving dinner: "It was a very warm welcome!" Shasha had heard from other Chinese students who had developed close relationships with host families, and has enjoyed the "unique opportunity to develop a deeper connection with an American family."
Both André and Shasha appreciate the special connection they've developed with each other, having met through their hosts before the LL.M. program started. "It was great to have a familiar face within the cohort of LL.M. students," André notes. In thinking about next steps in his own career, he has also found it helpful to discuss legal careers with Nancy, who now focuses on renewable energy projects at one of the state's major public utilities, and Lonnie, who recently retired after 35 years as the founding executive director of the Massachusetts Legal Assistance Corporation.
Wanyi Yan LL.M. '24, a corporate lawyer from China, has also enjoyed discussing the legal profession – in particular, the differences between practicing law in China and the U.S. — with her host, Renat Lumpau JD'09. A partner at Choate, Hall & Stewart LLP focusing on tax and estate planning for U.S. and international clients, Renat, who is from Belarus, was himself an international student when he arrived at Harvard College, and that experience has stayed with him. "I know it's not the easiest thing to do, to show up in a new country where everything is brand new," he observes. He and his family have introduced Wanyi to the annual Fluff Festival in Somerville and they recently went apple picking.
Other students and their hosts have found common interests outside the law. Maria Paziotopoulou LL.M. '24, from Greece, was surprised to find that her host, a Radcliffe alum, also speaks Greek and was looking forward to practicing with her. Maria and her host also discovered they share an interest in literature. Brian Bustos Guajardo LL.M. '24 is a tax lawyer from Chile who once considered becoming a professional soccer player. His host family took him to Gillette Stadium to see a New England Revolution Major League soccer game, and they've also found common ground in their appreciation of Chilean wines. "I think we connected even more because we have something in common," he reflects.
Julius Chen Ma LL.M. '24, from Singapore, has been living outside of his home country, by himself, since he was 14. He earned his prior law degrees in the UK, and has also spent time in China, Japan, and the United Arab Emirates. "Everywhere I go, my very first task is to get to know as many people as I can, to build a community around me," he explains, an effort that allows him to branch out beyond his usual friendships. His host this year is Benjamin Levy, a 1969 graduate of Harvard College and a retired schoolteacher who lives in Harvard Square and enjoys the chance to "meet young people who are doing interesting work and exploring interesting ideas; experiencing this country and our politics, society and culture for the first time." Julius has found that "the U.S. and the UK are very similar in some ways, but there are still a lot of cultural differences. In the UK, some tutorial classes just involve the professor and two or three students. With the larger and more diverse student body here at HLS, it is easier for me to meet more people from all kinds of backgrounds." He has also expanded his circle by taking advantage of the Graduate Program's LL.M.-J.D. matching program. "Gradually, you get blended into this community. Having all of these connections makes it easier for LL.M. students to settle in."
"I am immensely grateful to Harvard for its host program and even more grateful for the extraordinary individuals it introduced me to," adds Aashna. "Their unwavering support, warmth, and friendship have made my time in the United States incredibly special."
---
Alumni Spotlight
Preserving a Livable Planet
LL.M. alumni on multiple continents are working to address the urgent challenges of climate change.

Record-breaking temperatures and deadly heatwaves; severe droughts, torrential rainfall and devastating floods – these disasters have occupied headlines around the globe all year. With 2023 set to become the warmest year on record, combating climate change has never been more urgent.
Lawyers have played a critical role in the efforts to avert the worst effects of global warming and preserve a livable planet, not only by helping to draft such landmark treaties as the 2015 Paris Agreement, which expressed the determination of the 196 signatory States to address climate change and launched a worldwide effort to hold the increase in global average temperature to no more than 1.5°C above pre-industrial levels, but also through their advocacy and litigation to advance the specific goals of a 43% reduction in greenhouse gas emissions (GGE) by 2030 and achieving net zero by 2050.
Maxime Beaugrand LL.M. '01, whose work for the past 15 years has focused on international and EU climate policy, likens the race to decarbonize and reach net zero by 2050 to a marathon, but notes that meeting the 2030 deadline of a 43% decrease in GGE will require an all-out sprint in order to "bend the warming curve," thus buying the earth enough time to reach the longer-term goal of net zero.
As Director of the Paris Office of the Institute for Governance & Sustainable Development (IGSD), Maxime has helped develop strategies to promote fast-action climate mitigation while overseeing a litigation team with a wide portfolio of cases targeting polluters and governments alike. Realizing early on that being able to communicate science-based information to policymakers was critical to her advocacy work, she took pains to study the nitty-gritty of the science behind GGE. It was through this understanding that she and her colleagues were able to take the near-incomprehensible data about, for instance, the impact of releasing gigatons of carbon dioxide (CO2)into the atmosphere and instead translate them into policy options based on the warming effect in terms of degrees Centigrade.
Her mastery of the science behind global warming and the communications skills she honed came into play when she was invited by President Macron's office to address the G7 leaders in person during the 2019 G7 Summit in Biarritz. In her presentation, she underscored the importance of eliminating "super climate pollutants," a class of short-lived greenhouse gases and aerosols (including black carbon) that have global warming potentials far greater than that of CO2. Among the Summit's key outcomes was the establishment of a coalition to coordinate efforts to eliminate hydrofluorocarbons (HFCs), which are manufactured for use in refrigeration, air-conditioning, insulating foams and similar products, and which pose an enormous threat as one of the fastest-growing "super-pollutants."
The drive to reduce HFCs and other super-pollutants is the very focus of the work of Xiaopu Sun LL.M. '08, who joined IGSD at around the same time as Maxime. As Senior China Counsel, Xiaopu keeps tabs on national laws, regulations and standards regarding HFCs and methane, especially those adopted by China, which have enormous significance due to China's role as the world's largest manufacturer, user, and exporter of room air-conditioners, a major source of HFCs. Moreover, China is also the world's largest coal producer and biggest source of methane emissions from its coal-mining sector.
Xiaopu has conducted extensive research on and continues to monitor China's air pollution laws and their enforcement, as well as the energy efficiency standards (EES) of its room air-conditioners, not only the ones intended for domestic consumption (which have fairly high EES) but also those that are exported (some of which have far lower EES). In addition to co-authoring many papers on topics such as fast action on super climate pollutants and nature-based solutions to help countries meet carbon-neutrality goals, Xiaopu has deployed her expertise in this area to devise a policy toolkit for smaller countries that lack the wherewithal to request higher EES in the air-conditioners they import from China and other countries. In collaboration with similarly climate-focused NGOs and research groups, she also maintains a list of best practices and provides expert counsel regarding legal and technical aspects of the ongoing implementation of the Kigali Amendment to the Montreal Protocol, which has as its central target the phasedown of HFCs.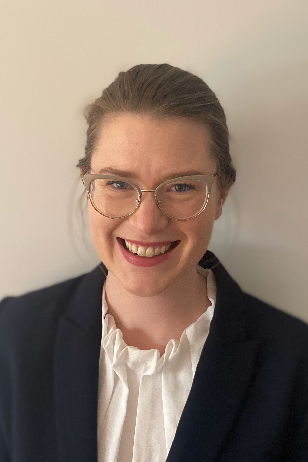 Another of Xiaopu's duties, and one which she eagerly looks forward to every year, is interviewing and recruiting HLS students to work at IGSD. This year, in addition to Naomi Jennings J.D. '24, who worked as a summer intern at IGSD's headquarters in Washington, DC, two new LL.M. graduates, Selena Bateman LL.M. '23 and Eoin Jackson LL.M. '23, have joined the DC office as Law Fellows.
Selena, who prior to beginning her LL.M. studies was Counsel Assisting the Australian Solicitor-General and had clerked at the Federal Court level as well as for incoming Chief Justice Stephen Gageler LL.M. '87 of the High Court of Australia, has had extensive experience as a government lawyer litigating in state and federal courts. Her first major assignment has been to support IGSD's work on the Advisory Opinion being sought from the Inter-American Court of Human Rights (IACHR), requesting clarification as to the foundation and scope of human rights affected by climate change in the Americas, and the extent of States' obligations to protect those rights. So far, she has spent a busy few months working on an amicus brief and helping with the coordination and support of amici briefs by other organizations.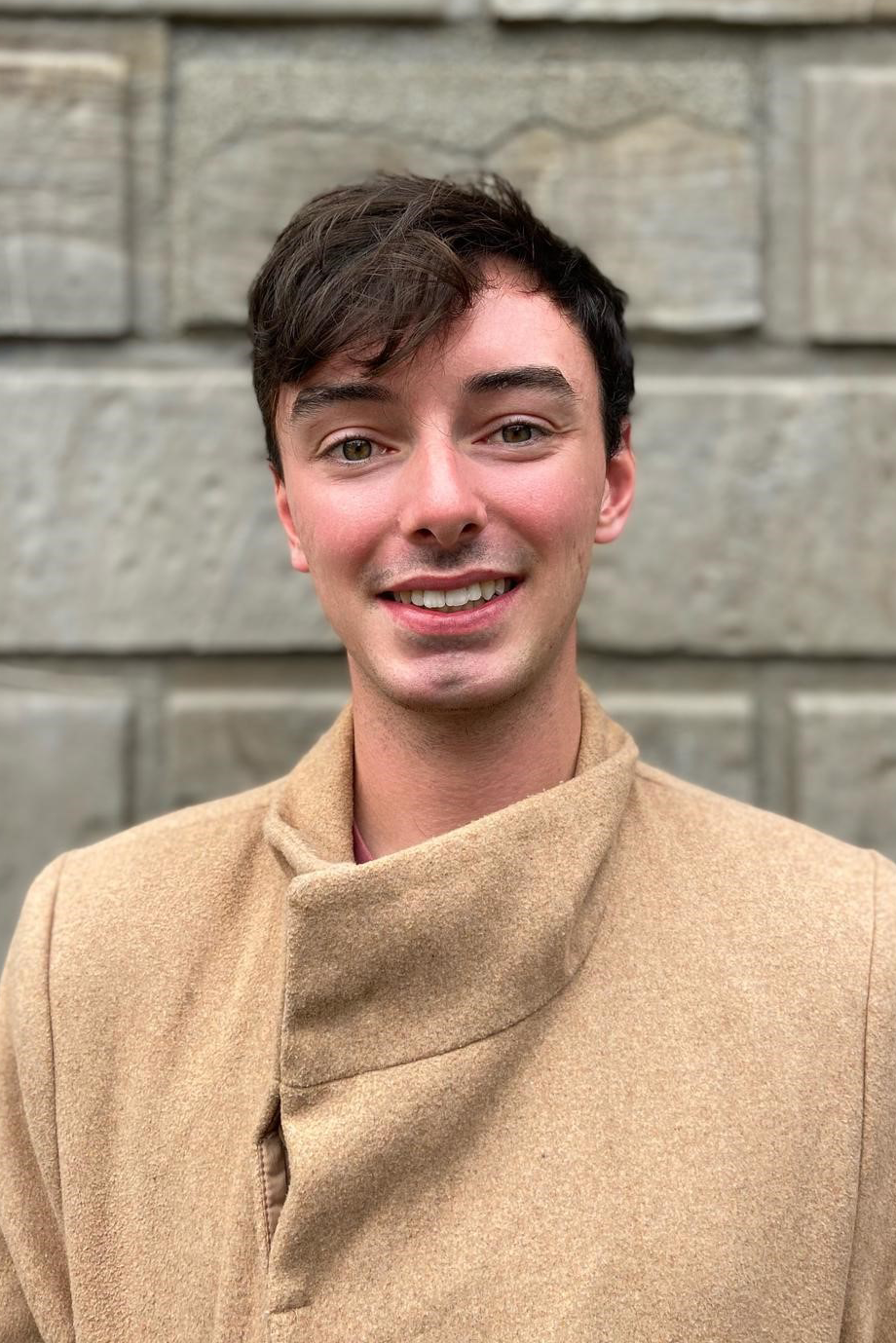 Eoin, whose interest in climate change law was kindled by the landmark "Friends of the Irish Environment vs. Government of Ireland" case being litigated during his student days at Trinity College Dublin, has been working closely with Selena on the IACHR Advisory Opinion by researching relevant EU, UK, and international jurisprudence. In addition, he has been assigned to a project to re-examine climate governance in the Arctic and consider how the current Arctic Council should be reformed in order to boost representation of the Global South.
Although spread out across different offices on two continents, the four LL.M. alums currently working at IGSD see each other in weekly (virtual) meetings and collaborate on projects as the occasion arises (by way of example, Maxime, Selena, and Eoin have collaborated on the work on the IAHCR Advisory Opinion). In addition, they keep in close contact through a WhatsApp group that serves as a central source of news and ideas, and as a kind of brain trust where experienced veterans – who may no longer be actively involved in the day-to-day work of IGSD – can be called upon for their perspectives and advice.
The Advisory Opinion sought from the IACHR is just one of the climate change cases in which the IGSD litigation team is involved, either directly or indirectly by providing strategic and technical support behind the scenes. Another is the Portuguese Youth Climate case (Duarte Agostinho and Others v. Portugal and 31 Other States), in which six young people from Portugal sued 32 countries in 2020, alleging that their human rights are being violated by these countries' failure to protect them from climate change. The case was heard by the European Court of Human Rights in September 2023 and a decision is pending.
At the heart of the Duarte case is the principle of intergenerational equity – the notion that States have an obligation to address climate change in order to protect the rights of future generations. This argument was foreshadowed in a path-breaking lawsuit filed in 1990 by Antonio (Tony) Oposa, Jr. LL.M. '97, a trailblazing environmental lawyer and activist who during his LL.M. year initiated the class potluck dinner that has become the annual LL.M. International Party.
Protecting the environment in the interests of future generations has been the moral underpinning of Tony's life work. In the 1990 case Minors Oposa v Factoran, he sued the government of The Philippines on behalf of 43 children from across the country (including his three children) for misappropriation of the nation's forest resources, asserting that the rights and interests of future generations must be taken into account in decisions made today. The landmark ruling issued by the Philippine Supreme Court three years later upheld the legal standing and the right of the children to sue on their own behalf and on behalf of generations yet unborn. The concept of "intergenerational responsibility" on the environment recognized by this ruling quickly reverberated among international environmental lawyers and is now known in global environmental jurisprudence as the "Oposa Doctrine." For his work, Tony received the highest United Nations award in the field of the environment, the UNEP Global Roll of Honor (1997).
In the course of more than three decades as an environmental activist, Tony has also collaborated with IGSD on several occasions: he put forth one of the earliest proposals to include HFCs under the Montreal Protocol at its 2009 meeting in Geneva, and continued to work on this issue – at times in collaboration with Xiaopu – at subsequent meetings until the Kigali Amendment was passed in 2016. Although no longer actively involved, he remains a member of the "brain trust" on the IGSD WhatsApp group.
Despite the far-reaching influence of the Oposa Doctrine, legal standing to sue continues to be an obstacle frequently encountered by lawyers in climate litigation. When Gönenç Gürkaynak LL.M. '01 filed suit against the Turkish government in 2019 asking it to cancel the permission given to a mining company for operations that posed a grave danger to the local environment, which included some property owned by the plaintiff, the case was initially dismissed by the local administrative court for lack of standing, on the basis that the physical distance between the mining operations and the plaintiff's property – without taking into account any other factors – was too great for the plaintiff to suffer any harm. The case eventually reached the Council of State, the highest administrative court in Turkey, which issued a ruling in 2022 stating that it is not reasonable to determine standing based merely on a distance calculation; instead, it ordered the lower court to perform a substantive analysis of the potential environmental impact by the mining operations in question. This ruling set a new precedent for environmental litigation in Turkey by requiring a case-by-case impact analysis, conducted through expert examination and judicial inspection, in order to determine legal standing.
Gönenç, whose expertise is in corporate and financial law and who is the founding partner of ELIG Gürkaynak Attorneys-at-Law, a leading law firm of 95 lawyers based in Istanbul, is not by training or practice an environmental lawyer as such. However, his work on the standing issue brought him to the attention of the president and founder of ClientEarth – a fast-growing global environmental NGO dedicated to protecting the interests of its sole client, the Earth – who invited him to join its Board of Trustees in 2022. While Gönenç is not involved in the organization's day-to-day litigation work, as the only lawyer currently on the Board and as a member of its litigation review committee, he helps to set overall legal strategy and priorities in choosing which claims and initiatives to pursue. His many years of experience managing a large law firm have also come in handy when figuring out how best to deploy the organization's staffing and other resources.
Although ClientEarth was established only in 2007 with one lawyer (and his laptop), it has now grown to encompass more than 300 people working in eight countries (soon to be nine) spread across three continents. Its activities cover the gamut of climate change litigation, access to justice initiatives, and education and training for legal professionals (including judges, government regulators, and lawyers in the private sector) engaged in climate work. Its dynamism and innovative strategy can be seen in the way it has built a team of former corporate lawyers to tackle climate change using potent corporate and financial law levers.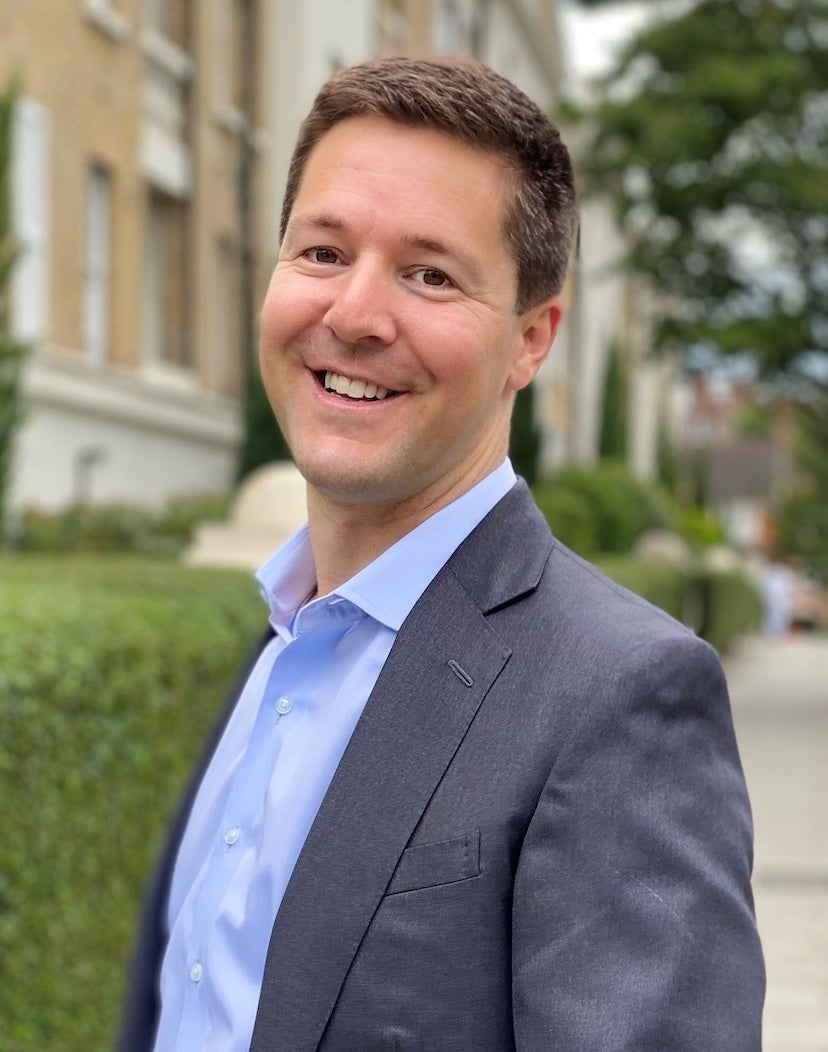 It is this pragmatic approach that appealed to Peter Barnett LL.M. '15, who joined ClientEarth in 2018 after a number of years specializing in corporate and financial disputes at law firms in New Zealand and London. As Head of Energy Systems, Asia, he leads a team of more than 15 law and policy experts from across the region, working with governments, the private sector, and civil society to accelerate the transition to clean and accessible energy. Drawing on his prior practice experience and financial sector relationships, Peter has segued seamlessly to working at the intersection between climate change and corporate and financial law. For instance, his first case at ClientEarth entailed a shareholder suit challenging a planned coal-fired power plant in Poland on the basis that the project would harm the company's economic interests. The decision by a Polish court upholding this challenge resulted in the share price of the energy company jumping 3.2 percent upon the news, and the project was later cancelled.
Peter is currently working to establish a new ClientEarth office in Japan (expected to open in 2024), with the aim of supporting Japan's net zero transition and providing the legal framework and tools for the private sector to lead on climate action. He and his team are also working with governments and regulators in Southeast Asia to put in place the right regulatory frameworks for cheaper and faster renewable energy development and to design financing mechanisms to facilitate an accelerated transition from coal power. The team's latest project is working with partners including the Judicial Training Centre under the Supreme Court of Indonesia, Indonesian Center for Environmental Law, and UN Environment Programme, to bring together more than 70 judges from across Asia for a one-week program in Indonesia on global legal developments in environmental and climate law adjudication. Notably, among the emerging areas of environmental law that will be covered is the interplay of corporate laws with climate change, including climate-related disclosures, fiduciary duties of directors, and "greenwashing."
Climate change poses challenges on many different fronts, and lawyers are well-positioned to play a critical role both in the short-term sprint to mitigate climate risk as well as in the marathon to achieve decarbonization and attain net zero by 2050. As John Kerry, the U.S. Special Presidential Envoy for Climate, said in a 2021 address to the American Bar Association, "You are all climate lawyers now."
Rather than being limited to those with environmental or public law backgrounds, the challenge ahead requires lawyers with expertise and new ideas from across the spectrum of legal specialties and sectors. As demonstrated by the work of these LL.M. alums, combating climate change is a collaborative, multi-generational, and multi-dimensional undertaking.
A Special Connection
Michael McCann LL.M. '05 returns to HLS as a Visiting Professor.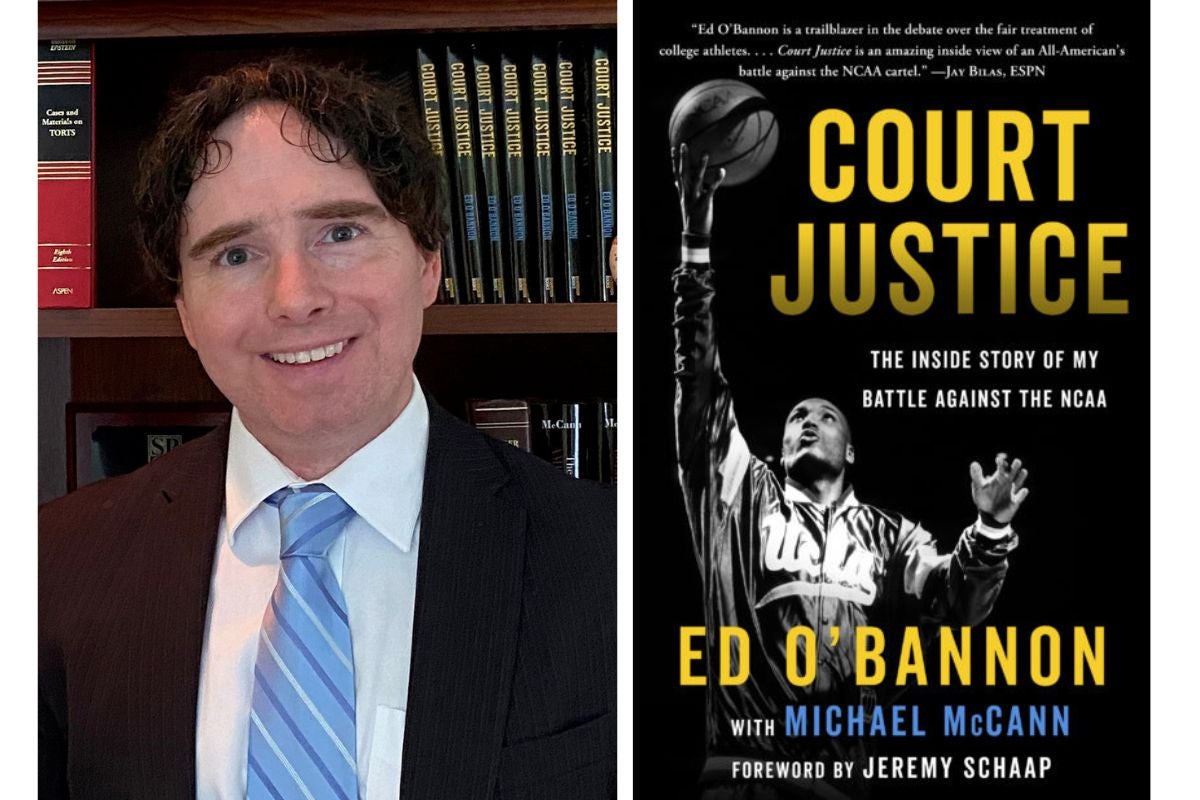 Mike McCann — a professor of law and Director of the Sports and Entertainment Law Institute at the University of New Hampshire Franklin Pierce School of Law (UNH) — has lectured at HLS on sports law and on innovations in online teaching and collaborated with Professor Jon Hanson on writing projects and programs. "I've really enjoyed being back on campus. It feels bigger, in a good way, than it did when I was a student, and the new buildings are beautiful," he says.
This semester, as a Visiting Professor of Law, he is the only professor who has taught nearly every student in the LL.M. class. In August, during LL.M. Orientation, Mike taught the section of Legal Research, Writing and Analysis I designed to introduce foreign-educated LL.M. students to the foundations of the U.S. legal system and to these fundamental skills. "It was an incredible honor to be their first professor at HLS," he notes. "It was also great to work with an impressive roster of S.J.D. teaching fellows."
Mike has been involved with sports law since he was a J.D. student at the University of Virginia, when the NBA considered excluding high school players from its draft. As a lifelong Boston Celtics fan who followed the draft closely, he was fascinated by the issue and wrote a law review article about it from a labor and antitrust law perspective. Because of that article, he was later invited to join the legal team of Maurice Clarett, an Ohio State football player who challenged the NFL's age-based draft limits.
After practicing antitrust, labor and employment law for a few years, Mike decided to transition into legal academia. Enrolling in Harvard's LL.M. program offered an opportunity to work on writing, and to learn not just from outstanding professors but also his fellow students. "I think the most striking aspect was just how intelligent, thoughtful, and generous the students were in their conversations, and in their contributions in class — and I see that again now, being able to teach here. A person learns a lot in this environment — both inside and outside of class — just by having classmates with so many different backgrounds and perspectives."
Since completing his LL.M., Mike has pursued a career bridging academia and journalism, with a primary focus on sports law. "The scope of sports law has grown tremendously, for players, leagues, and the businesses around them, like apparel, sneakers, intellectual property groups, data, television, and streaming," he notes. He continues to focus on the relationship between professional players and leagues, and college athletes and the NCAA. He co-authored a book with Ed O'Bannon, a former college basketball and NBA player who sued the NCAA over its restrictions on endorsement deals, and has testified before the U.S. Senate Commerce Committee on name, image, and likeness reforms. College athletes "already have a right of publicity — we all do — but NCAA rules have prevented them from using that right," he explains. In a forthcoming Texas A&M Law Review article, he proposes a path forward for a "new amateurism" in college sports.
Mike is also an award-winning journalist and commentator, and has written more than 1,000 legal and investigative stories for Sports Illustrated and Sportico. Among many notable stories, he was the first reporter to interview Lance Armstrong, after the cyclist confessed to doping in an interview with Oprah Winfrey in 2013.
As a law professor, Mike has won several awards for law teaching and is known for his curricular innovations as well. At UNH, he was involved in the development of the law school's Hybrid JD program, and even created a course on "Deflategate," the 2015 scandal involving New England Patriots quarterback Tom Brady. "The Deflategate case was fascinating – in addition to labor law and arbitration, there's actually a lot of science involved," he explains. He's also recently taught a weeklong course on IP and antitrust at the headquarters of the Ultimate Fighting Championship in Las Vegas.
"Sports law has grown tremendously since I first started," Mike observes. "Now, more students are going into the field than ever. There's nothing more rewarding than helping a student get on a path to where they want to go, and I'm so glad to have had a chance to do this with students at both UNH and HLS."
---
Welcoming our 100th Anniversary Class
In August, the Graduate Program welcomed the LL.M. Class of 2024 to campus, and seven students began their S.J.D. studies.