Elizabeth Warren
Leo Gottlieb Professor of Law, Emerita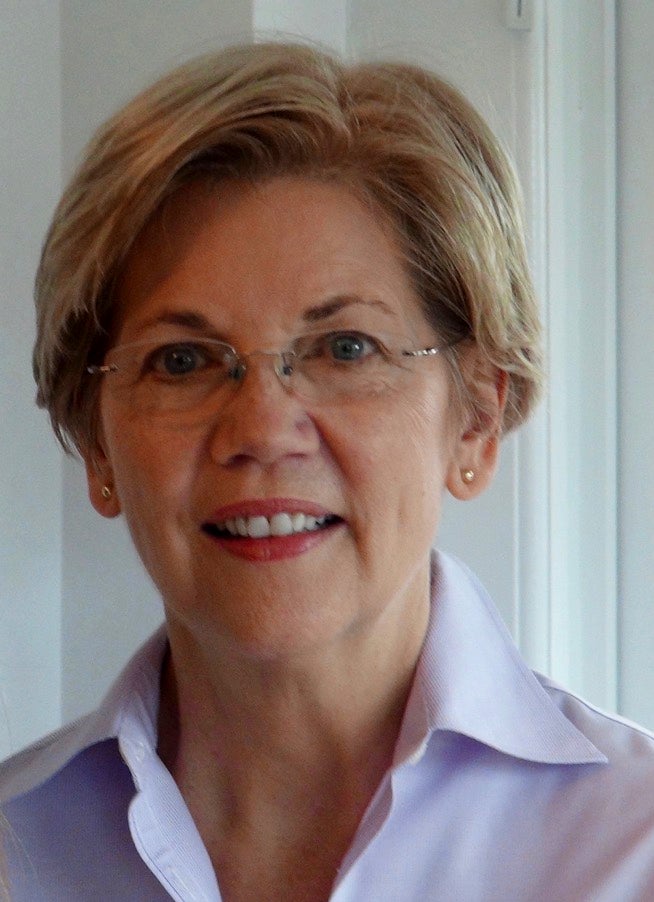 Elizabeth Warren is the senior United States Senator from Massachusetts, serving since 2013. She is a member of the Senate committees on Banking, Housing and Urban Affairs; Health, Education, Labor and Pensions (HELP); Energy and Natural Resources; and the Special Committee on Aging.
Recognized as one of the nation's top experts on bankruptcy and the financial pressures facing middle class families, Senator Warren was the driving force behind the creation of the Consumer Financial Protection Bureau (CFPB). President Barack Obama appointed her as Assistant to the President and as Special Advisor to the Secretary of the Treasury, charged with the job of setting up the agency to hold financial institutions accountable and to protect consumers from financial tricks and traps. In the aftermath of the 2008 financial crisis, Senator Warren also served as Chair of the Congressional Oversight Panel (COP) for the Troubled Asset Relief Program (TARP).
In 1992-93, Senator Warren served as the Robert Braucher Visiting Professor of Commercial Law at Harvard Law School; in 1995, she accepted a permanent appointment as the Leo Gottlieb Professor of Law. Before coming to Harvard, she taught at the law schools of the University of Pennsylvania, University of Michigan, University of Texas, University of Houston, and Rutgers University. She taught courses on commercial law, contracts, and bankruptcy, and has written more than a hundred articles and ten books.
She has won teaching awards at multiple schools, and graduating classes at Harvard twice recognized her with the Sacks-Freund Award for excellence in teaching. In 2013, she received the Harvard Law School Association Award. National Law Journal named her one of the Most Influential Lawyers of the Decade, TIME magazine has named her one of the 100 most influential people in the world three times, and she has been honored by the Massachusetts Women's Bar Association with the Lelia J. Robinson Award. Senator Warren was elected to the American Law Institute, and later to the Council of ALI where she served as Vice President of the Institute. She also was elected to the National Bankruptcy Conference, the American Academy of Arts and Sciences, and as a Theodore Roosevelt Fellow of the American Academy of Political and Social Science. In 2014, she was honored with the Roosevelt Institute's Franklin D. Roosevelt Distinguished Public Service Award.
Senator Warren is a graduate of the University of Houston and Rutgers School of Law.