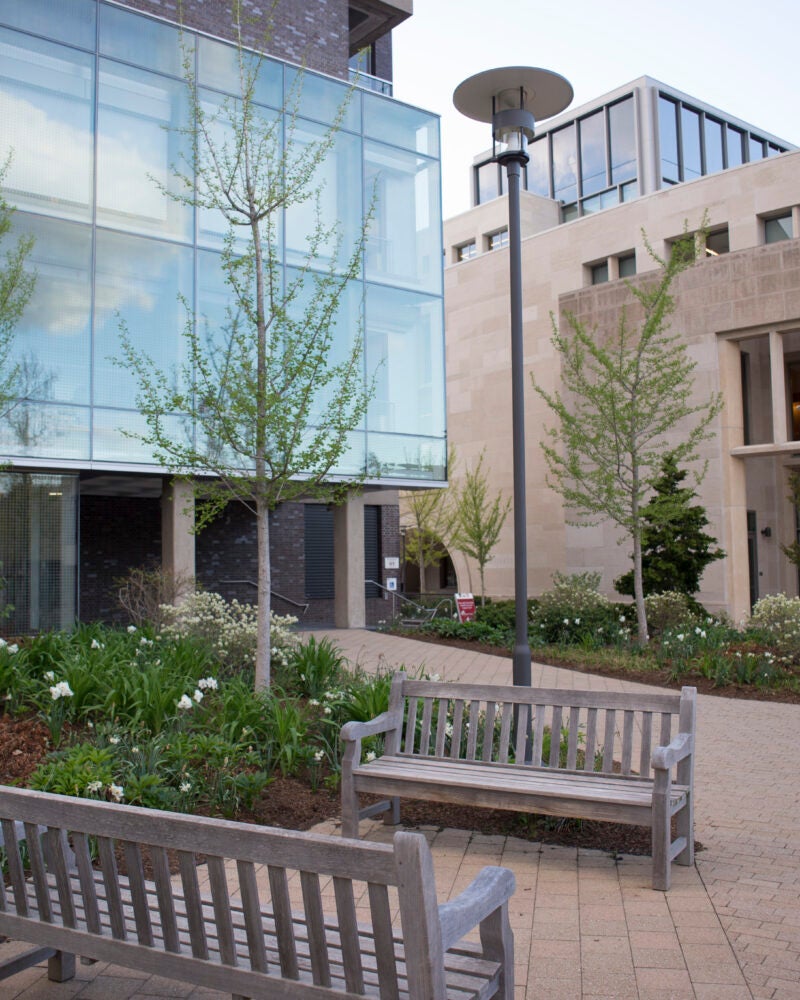 Leverage innovation to better serve your clients and create a competitive advantage in the legal marketplace.
Legal professionals and leaders in professional service firms today are being called on by their organizations and clients to innovate. What does this mean for your work? We all know innovation can generate new ideas, but innovation's true power is in its ability to drive change and growth. Firms should leverage innovation to better serve clients and create a competitive advantage in the legal marketplace.
The Transforming Client Relationships Through Innovation program will teach participants the mindset, skillset, and behaviors needed to enhance client-centricity, deliver collaborative problem solving, and drive change. Participants will learn frameworks and tools to address big and small changes within their organization – both of which can have a great impact for lawyers and clients.
Through a blend of real case studies and interactive exercises, Transforming Client Relationships Through Innovation will examine how innovation techniques can help provide a higher level of collaboration and innovative solutions to clients. This blended format program, with 3-days of virtual, synchronous work and one subsequent day of in person sessions, is designed to give participants the tools and techniques to operationalize innovation within their work and organization. Participants will have the opportunity to "Bring Your Own Case" to the program and explore the new concepts relative to a challenge they are facing. Participants will return to their organizations prepared to effectively manage and influence teams and clients as they lead and drive innovative concepts to fruition.
We recommend participants attend the program as part of a small team from their firm or organization. Attending with colleagues not only provides accountability but also the opportunity for greater impact in your firm.
Read the introduction to Michele DeStefano's new book Legal Upheaval.
Read Chapter 1 of Michele DeStefano's book, New Suits: Appetite for Disruption in the Legal World
About the Transforming Client Relationships program
PROGRAM GOALS

Transforming Client Relationships Through Innovation will give participants the tools and frameworks to encourage and leverage innovation–from small tweaks on existing projects to larger system change–in their organization to become more efficient, effective, and adaptable.

The program will equip participants to:

Understand how innovation, especially client service innovation, can help you differentiate in today's changing legal service market.
Identify and overcome barriers to innovation, such as risk aversion, established reward systems, and ingrained culture.
Amplify your leadership skills by developing an innovation mindset that enhances client-centricity, collaborative problem solving, and change management.
Apply proven techniques to transform your client relationships.

CURRICULUM

Transforming Client Relationships Through Innovation's distinguished faculty will utilize real case studies, lectures, hands-on, team-based exercises, and small group discussions to give participants a deep understanding of why innovation is important to their work, how to implement innovative concepts at their firm, and the benefits of adopting an innovation mindset.

The curriculum topics include:

The market for legal services and exploration of barriers to change
Perspectives on how innovation techniques can help drive change within an organization and transform relationships with clients
The organizational environment and its readiness for transformation
New thinking around the transformation of legal services: what services lawyers provide and how they provide those services
Collaborative problem solving techniques
How to apply the learnings from the master class to take action at your organization

PARTICIPANTS

Transforming Client Relationships Through Innovation is designed for legal professionals including law firm partners and chief officers and rising in-house Counsel who are interested in driving innovation in their organizations at the practice, department, business unit, or organizational level. Leaders in professional services firms including accounting, consulting, engineering, and design are also encouraged to attend. The program will benefit:

Partners looking to develop innovative ways to serve clients and top talent.
Law firm chief officers (CMO, COO, CTO, CINO) who are restricted by traditional systems and processes.
Rising in-house counsel and legal operations professionals who need to develop new approaches to service delivery and align more effectively with their business partners.
Leaders in professional services firms who are driving innovation within the organization or for clients.

We recommend participants attend the program as part of a small team from their firm or organization. Attending with colleagues not only provides accountability but also the opportunity for greater impact in your organization.

Not sure if this program is right for you? Ask us.

PROGRAM FORMAT

Transforming Client Relationships Through Innovation is a blended in-person and online program. The program will take place for 3 days online and subsequently one day on the Harvard Law School campus in Cambridge, MA.

The online sessions will take place on the Harvard Zoom platform. There will be program sessions each day between the hours of 10 a.m. and 4:30 p.m. ET.

Accepted participants should reserve the whole days for all in person and online program dates until they receive a finalized program schedule.

In order to complete the program and earn a certificate of completion, participants are expected to attend every session. Class size will be limited.

ADMISSIONS

FACULTY
You may also be interested in: