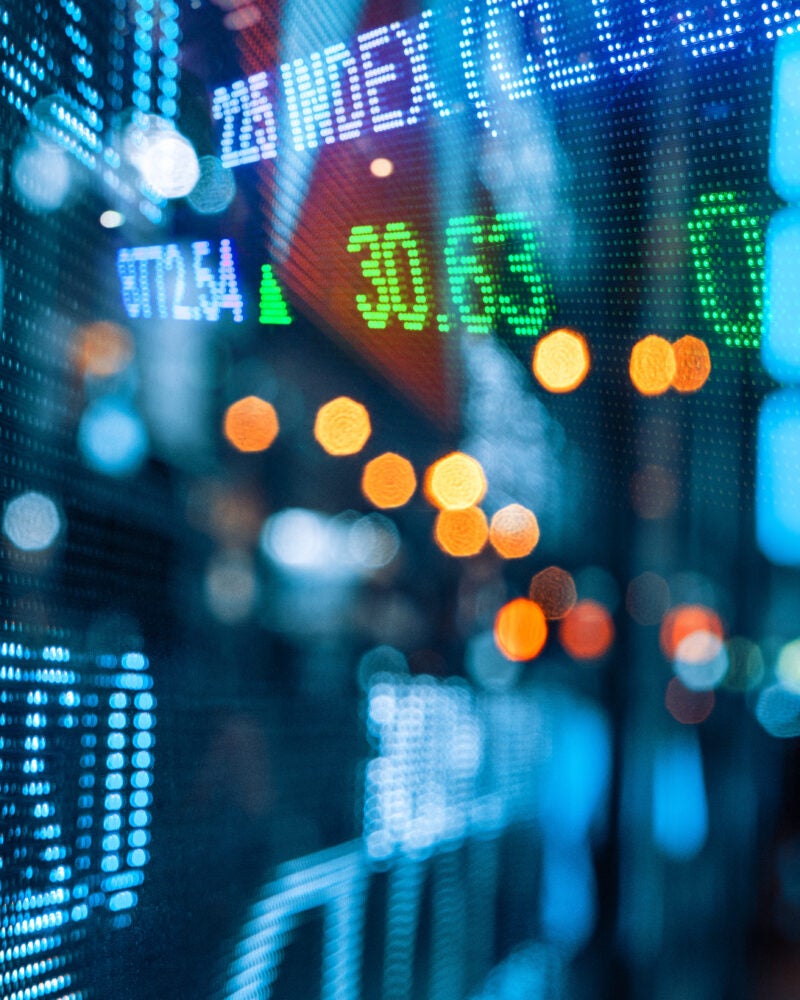 International Finance will give participants a framework for thinking about the policy issues that will shape the financial system of the 21st century.
A video lecture series presented by Professor Hal S. Scott, now includes updates to all video modules with insights into current events, new regulations, and recent developments in the financial sector.
A clear understanding of how the global financial system works and how it is regulated is essential for success in finance-related roles. International Finance: Policy, Regulation, and Transactions (IF) provides an overview of fundamentals and emerging policy issues, as well as timely reflections on current events facing the global financial system. These insights are critical for financial professionals, lawyers, and policy makers who wish to advance in their careers.
The International Finance program will give participants a framework for thinking about the policy topics that will shape the financial system of the 21st century. Delivered through 10 video modules, this program explores key topics including banking regulation, securities regulation, derivatives markets, and fintech in the context of Chinese, Japanese, European, and U.S. markets. Recent updates to the video modules provide fresh insights from Professor Hal S. Scott, including a complete lecture on the 2023 banking crisis, focused on Silicon Valley Bank.
Participants may access the modules on their own schedule. Each module will feature an interview with a notable guest who has specific expertise in the course topics.
Interview guests include:
Jay Clayton, Former Chair of the Securities and Exchange Commission, now Lead Independent Director of Apollo's Board of Directors
Randy Quarles, Vice Chair for Supervision, Federal Reserve Bank
Fang Xinghai, Vice Chairman of China Securities Regulatory Commission
View the complete list of module topics, including the featured guest →
A detailed listing of the lecture slide titles is available upon request.
In addition, participants will have the opportunity to engage with Professor Scott during live sessions, on current events affecting the global financial system, to be scheduled in the coming year.
Next live, virtual session: Professor Scott will discuss Major Changes in U.S. Financial Regulation under the Biden Administration on Wednesday, November 1, 2023 at 10 a.m. ET.
About the International Finance program
OBJECTIVES

International Finance: Policy, Regulations, and Transactions will give participants a fundamental overview of how the global financial system works and how it is regulated. Program participants will gain an understanding of the regulatory framework and policy purpose of global banking regulation, global securities regulation, and cutting-edge issues.

Course topics include:

Global Banking and Capital Markets
Banking Regulation
Securities Regulation
EU single market and euro
Japanese Financial System
Chinese Financial System

The 2023 updates to the course modules provide even greater insight into recent events in the financial sector, including crypto-assets and markets, the failure of Silicon Valley Bank, and developments in Eastern Europe.

Participants will receive access to allthe course slides for the updated modules upon completion of the program.

Participants also receive access to an updated reading list with links to the latest international finance resources and research.

Upon successfully completing the program, participants earn a signed Harvard Law School Executive Education certificate of completion. The certificate will be delivered as a Certified Electronic Certificate.

To earn this certificate, participants must successfully complete a related assessment, in the form of multiple choice questions, for each module. Participants have the option to not complete the assessments and earn the certificate, but still access the course materials and video modules.

THE LEARNING MODEL

International Finance: Policy, Regulation, and Transactions is an online course composed of 10 modules presented via recorded lectures and two virtual live sessions on new policy issues.

Each module includes:

Video lectures
A recorded video interview with a notable guest who has specific expertise on the topic
Supplemental materials

In addition, each semester you will have the opportunity to ask questions and delve deeper into the topics with the program's faculty during live sessions.

This self-paced course will take approximately 20 hours to complete. Participants have 1 year from the date of access to complete it.

PARTICIPANTS

International Finance is designed for those interested in gaining a comprehensive understanding of the policy framework for the global financial system. The program content will be applicable for both a U.S.-based and international audience.

This program will benefit the following people at all seniority levels:

Lawyers in law firms or in-house legal departments
Policymakers and regulators
Financial sector professionals

Graduate students with relevant studies may also benefit from the program.

ADMISSIONS

The application includes one short answer question: "Please describe why this course is relevant to you."

Accepted participants will gain access to the course within two business days after payment is received.

There are no refunds for this program once you have accessed the course.

Visit the Admissions page for additional information on the process.

FACULTY

Our core faculty are members of the Harvard Law School faculty – distinguished academicians, educators, researchers, authors, and practitioners in their respective fields. Representing various disciplines, they are close to practice through relationships with law firm leaders and through personal involvement as consultants for top firms around the world.

Teaching Team

GROUP PRICING

International Finance can provide organizations an efficient way for a large number of employees to gain key insight into global financial systems. Harvard Law School Executive Education is pleased to offer special group or organization-wide pricing.

Do you have a group or cohort ready to enroll in the International Finance program? View our tiered pricing model. This option is best for organization who will have a set number of participants and can prepay.

Are you interested in an ongoing subscription for your organization? After an initial one-time, fixed fee payment of $25,000, individuals from your organization can enroll for a reduced fee of $1,450.

To enroll your organization in International Finance, submit the Institutional Enrollment Form.

Please contact us at execed@law.harvard.edu to discuss International Finance for your organization.
Harvard is authorized to offer distance education under the State Authorization Reciprocity Agreement (SARA), an agreement that allows institutions of higher education in Massachusetts to offer distance education to students residing in other states that participate in SARA. For information about SARA-related student complaint processes for distance education students, please see https://vpal.harvard.edu/nc-sara.