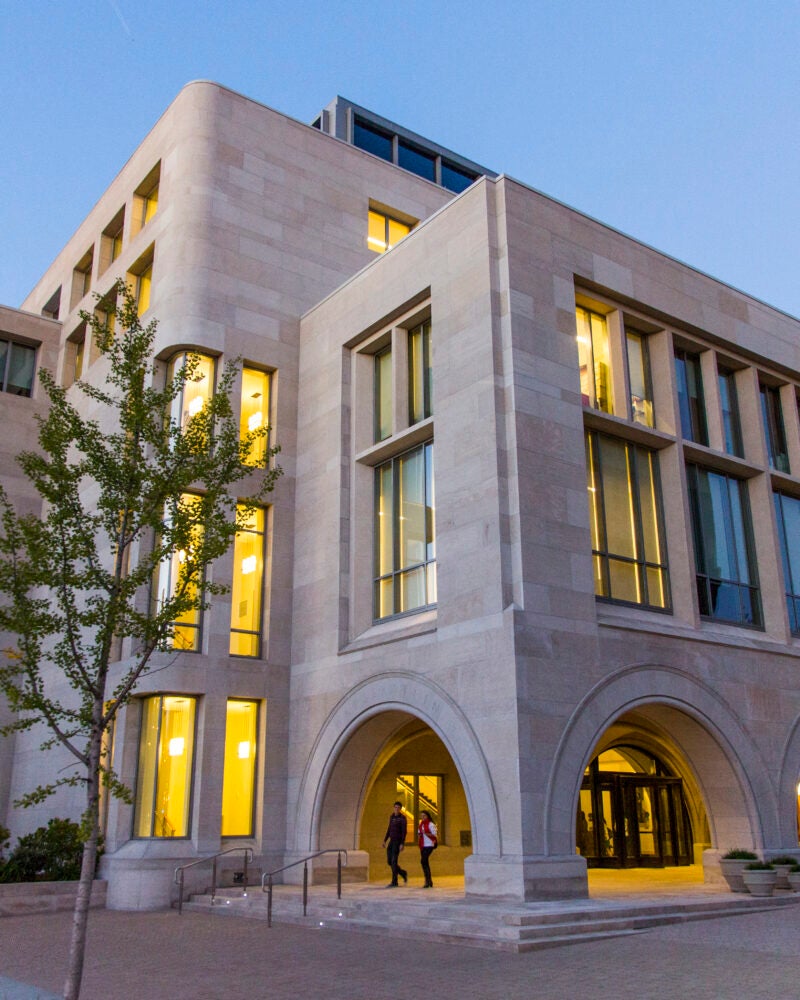 The Sector Leadership Master Class offers participants practical tools, capabilities, and perspectives to help you successfully champion a sector strategy in their firms.
The Sector Leadership Master Class is a highly interactive, in-person program focused on the challenges and opportunities that firm managing partners, C-suite leaders, and sector heads face when championing and leading industry sector groups within professional service firms (including accounting, engineering, design, architecture, law, and consulting).
Our faculty's recent surveys with hundreds of corporate leaders revealed that the most important way external advisors can add value is through industry-specific insights and advice. This Master Class optimizes participants' ability to deliver distinctive advantages in their sector-focused work, improving client service (and the resulting benefits for their own firm and practice).
Participants have found that participating in this program with several colleagues allowed them to develop a more implementable sector strategy. If considering a cohort, we recommend including leaders of the business development or marketing (or equivalent) teams along with sector heads and a senior leader.
Read the latest research: Why Your Firm Needs a Sector-Based Strategy—and How to Build One
About the Sector Leadership program
PROGRAM GOALS

This program offers participants practical tools, capabilities, and perspectives to help them successfully champion a sector strategy in their firms. You will learn how to:

Access insights about your clients' sectors and translate them into service opportunities.
Understand the business imperative for cross-sector collaboration, identify opportunities to collaborate, and apply practical tools immediately.
Empower your team to collaborate across groups to serve client and sector needs.

CURRICULUM

The Learning Model

This program uses a combination of case studies, lectures, classroom discussions, hands-on exercises, and small group discussions to ensure that techniques and strategies are memorable and pragmatic. With this program, distinguished faculty from Harvard and other leading global institutions will bring their unparalleled, research-based expertise in sector leadership to leaders in professional services firms (including firms in the accounting, engineering, design, architecture, law, and consulting fields).

Topics

The Sector Leadership Master Class includes:

Case discussions on setting strategic direction and creating structural supports to achieve this strategy.
An AI-powered business development simulation for participants to learn how analytics can identify, quantify, and prioritize sector-based client opportunities.
Discussions of how to collaborate across firm boundaries and deliver extra service, especially in times of crisis.
Tools for leading through influence.
Strategies for motivating high-caliber peers and team members.

This Master Class optimizes participants' ability to deliver distinctive advantages in their sector-focused work.

PARTICIPANTS

The Sector Leadership Master Class is designed for professional service firm leaders responsible for designing and executing their firm's sector strategy. This includes Industry/Sector Heads, Managing Partners, Practice Group Leaders, Regional Managing Partners, C-suite leaders, and Heads of Business or Client Development.

We recommend participants attend the program as part of a small team from their firm that ideally includes leaders of business development or marketing, as well as sector heads or a managing partner. Joining as a cohort boosts accountability and the likelihood of implementation.

ADMISSIONS

FACULTY

Our core faculty are members of the Harvard Law School faculty – distinguished academicians, educators, researchers, authors, and practitioners in their respective fields. Representing various disciplines, they are close to practice through relationships with law firm leaders and through personal involvement as consultants for top firms around the world.

Teaching Team

Heidi K. Gardner, Harvard Law School – Program Chair