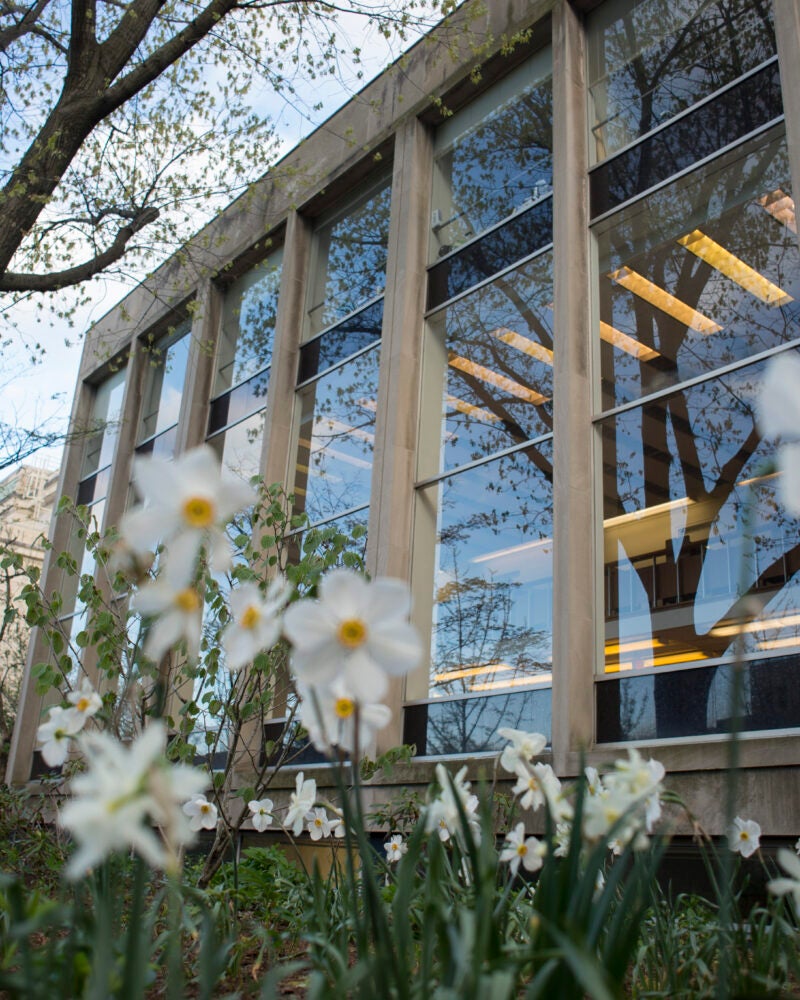 Enhance your ability to be an effective and influential leader who can drive results.
Given the uncertain global economy and challenges facing the legal and corporate world, today's leaders need to influence and engage colleagues, teams, and stakeholders with empathy and authenticity. They need to cater their messages to their clients (whether external or internal) in a compelling way. They need to be able to utilize strategic communication as a competitive edge.
Impactful Leadership: Enhancing your Strategic Influence will equip you with the tools and skills to be a more influential and impactful leader. Through a blend of real case studies and interactive exercises, the program will examine key strategies for connecting with stakeholders, actively understanding the needs of clients, and expressing ideas and solutions that will resonate with your audience and inspire action among colleagues and teams.
Throughout Impactful Leadership: Enhancing your Strategic Influence, you will enhance your ability as a leader to deliver effective messaging in any situation to drive your desired outcomes. You will develop an understanding of how to better differentiate yourself as a leader by leveraging your personal brand with colleagues, clients, and stakeholders. The program will explore how to increase your influence by deepening your understanding of your clients or other stakeholders. The program will also explore how to enhance engagement of individuals and teams internally. Then, will focus on pitching, presenting, and storytelling skills to enhance your leadership communication style and develop tailored, strategic approaches for different settings and audiences. Lastly, it will explore how to leverage generative AI tools to enhance your written messaging and communication techniques.
By participating in Impactful Leadership: Enhancing your Strategic Influence, you will be better equipped to authentically and empathetically engage and influence audiences of all kinds to achieve better business outcomes.
About the Impactful Leadership: Enhancing your Strategic Influence Program
PROGRAM GOALS

Impactful Leadership: Enhancing your Strategic Influence will give participants the tools and skills to authentically message with influence in a way that resonates with clients, colleagues, and other stakeholders. You will leave the program prepared to:

Expand your influence within your organization and with clients, colleagues and internal stakeholders.
Improve and increase impact through client- and stakeholder-centricity.
Leverage your personal brand to strengthen relationships.
More deeply understand the needs of your clients and stakeholders to exceed expectations.
Perfect your presentation strategies and style to cater to audiences in different settings to achieve better business outcomes.
Deliver your message more clearly, empathetically, and authentically to achieve your goals.

CURRICULUM

Case studies, lectures, hands-on exercises, and small group will give participants the opportunity to understand and practice the techniques discussed in the program. Impactful Leadership: Enhancing your Strategic Influence's distinguished faculty will focus on providing applicable frameworks and tools necessary to engage and connect with clients and stakeholders, understand their needs, and deliver the right message to drive outcomes.

Programs sessions will include:

Influencing and Engaging through Client- and Stakeholder-centricity
Developing and leveraging your personal brand
Catering Communication for a Competitive Edge
Presenting, Pitching, and Powerful Storytelling
Need Finding and Active Listening
Utilizing the latest research and tools to convey your message, including AI.

PARTICIPANTS

Impactful Leadership: Enhancing your Strategic Influence is designed for lawyers and legal professionals in the private sector, non-profit organizations, government, or public sector.

Participant's roles may include but are not limited to:

Law firm partners
In-house counsel
Chief officers
Law firm business professionals
HR and training professionals

Participants will typically have at least 8+ years of professional experience.

Not sure if this program is right for you? Ask us.

ADMISSIONS

FACULTY

Our core faculty are distinguished academicians, educators, researchers, authors, and practitioners in their respective fields. Representing various disciplines, they are close to practice through relationships with law firm leaders and through personal involvement as consultants for top firms around the world.

Teaching Team

Michele DeStefano, University of Miami School of Law – Program Chair