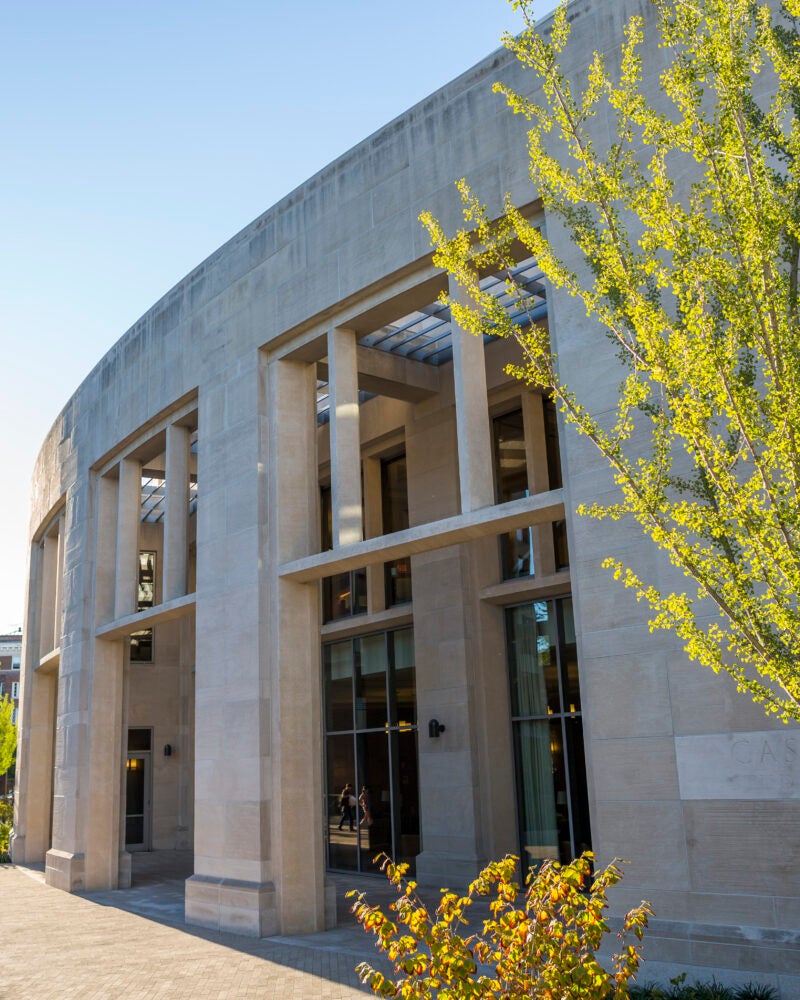 Develop the knowledge and frameworks to prepare yourself, your team, and your organization for the new world of work.
This page was recently updated with a new title. It was formerly called Adaptive Leadership: Lawyers Driving Change.
Now more than ever, law firms and in-house legal departments, are facing a "new normal" brought on by global health, economic, social, environmental, and technological disruption. It is essential for law firms and departments and their leaders to adapt to the new world to meet today's challenges and find opportunities to thrive moving forward. Adaptive Strategies for the New World of Work will prepare senior professionals to prosper in the new world of work. You will gain a skillset that allows you to lead, influence, and operate in an environment that will continue to evolve, often without a clear path forward. Through the framework of Adaptive Leadership, you will explore challenges including:
Managing in a hybrid work environment
Strengthening teams and relationships
Building a strong firm culture
Incorporating mission and purpose into your work
Participants will learn how to individually, as a group, and as an organization make important decisions when faced with ambiguity while also holding others through change.
Through case studies, lectures, and interactive exercises, participants will gain practical strategies for operating in the new world of work. While learning and connecting faculty from Harvard Law School, Harvard Kennedy School, and other leading institutions, you will also build a network of peers who will be a source of ideas and new perspectives for years to come. You will leave the program prepared to propel your organization to optimally respond to industry changes and opportunity.
About the Adaptive Strategies for the New World of Work program
PROGRAM GOALS

Adaptive Strategies for the New World of Work will give you the tools and frameworks to help your organization successfully navigate today's rapidly changing environment.

The program will equip participants to:

Gain influence and increase impact across your organization, while helping your team move forward and perform in times of disruption.
Build resilient teams and relationships in a hybrid or evolving work environment.
Develop robust, practical strategies for leading and engaging others in effecting and adjusting to change regardless of their position within an organization.
Develop and support firm culture by exploring the organizational mission and your personal purpose.

CURRICULUM

Adaptive Strategies for the New World of Work's distinguished faculty will utilize real case studies, lectures, simulations, hands-on exercises, and small group discussions to give participants a deep of understanding how to lead and thrive through disruptive times.

The curriculum topics include:

Navigating the new normal
Developing culture and purpose
Adaptive Leadership
Personal and professional motivation

PARTICIPANTS

Adaptive Strategies for the New World of Work is designed for lawyers who are managing change in their organizations at a practice, department, business unit, or organizational level. Participant's roles may include law firm partners, practice group leaders, chief officers, or in-house counsel.

The program will benefit:

Law firm partners who hold leadership positions
In-house counsel who are in leadership positions or have a role in shaping organizational strategy
HR and training professionals of law firms and government who advise lawyers in management positions
Chief officers or directors focused on strategy, talent, diversity, or change management
Lawyers on boards
Former lawyers now working in in policy or political positions

Participants should have 6+ years of professional experience.

Not sure if this program is right for you? Ask us.

ADMISSIONS

FACULTY

ACCOMODATION

Attendees are responsible for their own travel and accommodation.

Recommended hotels:

Sheraton Commander Hotel
We have secured a special room rate of $329 per night at the Sheraton Commander Hotel, located a five-minute walk from our campus at 16 Garden Street, Cambridge, MA 02138. Reservations can be made by calling Marriott Reservations at 1-(888) 625-5144 or (617) 547-4800 on or before Saturday, March 25, 2023. Please identify that you are part of the Harvard Law School Executive Education group in order to receive this rate.
You may also be interested in: