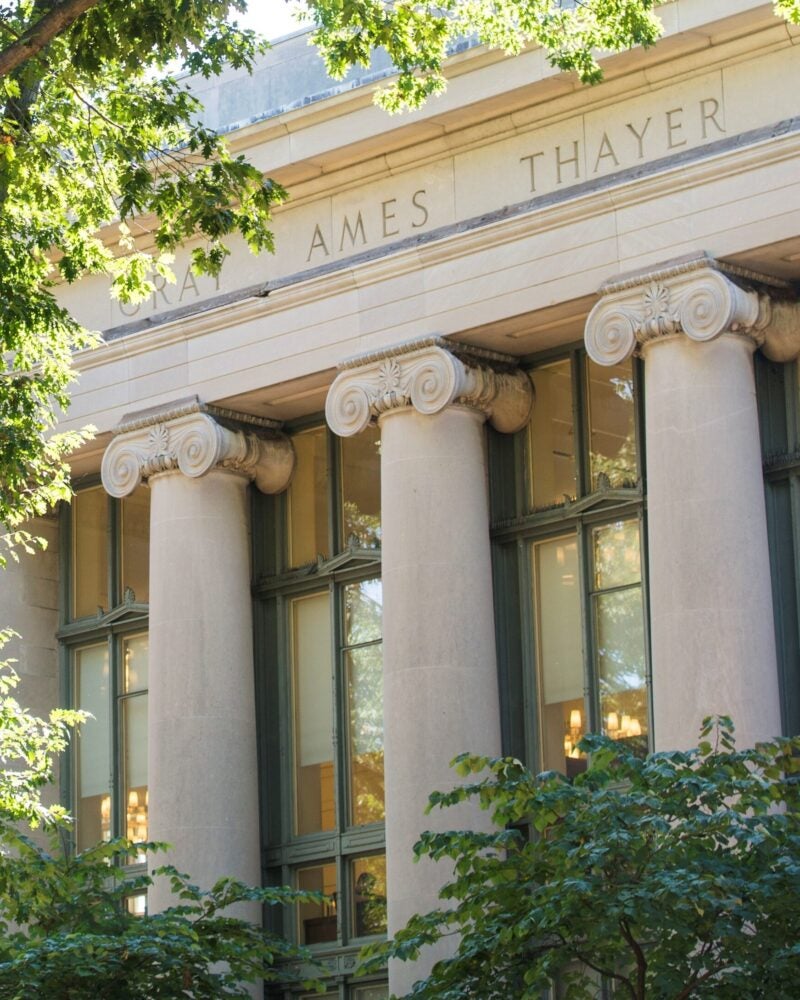 The Accelerated Leadership Program provides participants with the knowledge and skills they need to successfully advance to the next level of leadership.
The program focuses on four dimensions: personal, people and team, practice, and client leadership. The skills and lessons from each dimension combine to leave participants with a holistic, actionable understanding of how to be better leaders.
Participants will join a diverse cohort of lawyers from around the world alongside renowned Harvard Law School Executive Education faculty to engage in an immersive, interactive learning experience. Through case studies, lectures, and interactive exercises, participants will examine the challenges facing early- to mid-stage law firm partners and leaders of smaller legal organizations. They will emerge with tools that they can apply as soon as they return to work.
About the Accelerated Leadership Program
PROGRAM GOALS

The Accelerated Leadership Program is an intensive, four-day program designed to empower emerging leaders with the concepts and tools they need to effectively lead teams, influence strategy, and support clients in today's ever-changing, global landscape. The program prepares lawyers to:

Identify and apply personal leadership strategies to better balance responsibilities as a leader with elevated responsibility.
Build team leadership skills, including motivating and engaging their teams more successfully.
Develop stronger client relationships by more effectively collaborating with, managing, and supporting clients to contribute long-term success for their business.
Understand key business concepts to influence and drive strategy at their organization.

CURRICULUM

The Learning Model

Case studies, lectures, classroom discussions, hands-on exercises, and small group discussions focused on law firms and other professional service firms will let participants analyze and understand what behaviors lead to sustained success and effective leadership.

The sessions will help participants work through a range of approaches to the issues that confront partners with leadership responsibilities in law firms. Participants will learn, reflect on, and discuss effective leadership in the face of real-life challenges in a  professional service setting, including sustaining productivity and engagement in a remote environment.

Participants in the program will develop a practical understanding of critical business and leadership frameworks and how they can be applied effectively in a challenging market.

Key Concepts:

Personal leadership: How to have more impact as a leader by building self-awareness and a deeper understanding of how to work across differences more effectively.
People and team leadership: How to develop, motivate, and manage people and teams more effectively, and understand and apply research-based recommendations for achieving organizational and team buy-in.
Practice leadership: How to analyze and develop business unit strategy, build and drive internal collaboration, and develop a keen awareness of the critical levers for building a thriving practice.
Client leadership: How to deepen and broaden client relationships and communicate more effectively with clients about value, pricing, and collaboration.

PARTICIPANTS

Who Should Attend?

The Accelerated Leadership Program is tailored for new to mid-level partners who are seeking to be successful in their leadership.

Participants in this program typically manage or oversee other lawyers and/or professionals in their current role and may have firmwide or office/regional responsibilities.

Class size is small and we encourage diversity of participants, drawing from different geographies, backgrounds, practice areas, and firms.

ADMISSIONS

FACULTY

Our core faculty are members of the Harvard Law School faculty – distinguished academicians, educators, researchers, authors, and practitioners in their respective fields. Representing various disciplines, they are close to practice through relationships with law firm leaders and through personal involvement as consultants for top firms around the world.

Teaching Team

Carrie Fletcher, London Business School Leadership Institute – Program Chair

Kevin Doolan, Møller Institute

Heidi K. Gardner, Harvard Law School

Ashish Nanda, Harvard Business School

Felix Oberholser-Gee, Harvard Business School

Scott Westfahl, Harvard Law School

David Wilkins, Harvard Law School