The Criminal Justice Institute (CJI) offers a unique union of classroom instruction and hands-on experience for students who represent indigent adults and juvenile clients facing misdemeanor and felony charges in the Boston criminal courts. CJI also performs research in a variety of criminal justice areas.
Students conduct criminal defense work, including but not limited to:
Engage in factual and legal investigations of criminal cases
Interview witnesses and indigent clients
Argue motions and try cases before a court
Students are assigned cases in local district and juvenile courts, handling everything from the arraignment to investigation to motions to trial. Under the supervision of experienced clinical instructors, students handle an average of six to eight misdemeanor and felony cases during the semester. Students also represent juvenile clients in administrative and school hearings. In addition, student practice includes interlocutory appellate representation in the Appeals Court and Supreme Judicial Court. CJI students learn to provide client-centered representation, developing their advocacy skills to help their clients both in and out of the courtroom.
How to Register
CJI is opened to 3Ls only and is offered in the Fall-Winter and Winter-Spring semester. You can learn about the required clinical course component, clinical credits and the clinical registration process by reading the course catalog description and exploring the links in this section.
Winter-Spring 2024 Early Drop Deadline: August 18, 2023
Meet the Instructors

Dehlia Umunna
Clinical Professor of Law and Faculty Deputy Director
1607 Massachusetts Avenue
Cambridge, MA 02138
Dehlia Umunna is a Clinical Professor of Law at Harvard Law School (HLS), and the Faculty Deputy Director of the law school's Criminal Justice Institute (CJI).  Her teaching interest and research focus on Criminal Law, Criminal Defense and Theory, Mass Incarceration, and Race Issues. Professor Umunna coaches the HLS National Criminal Justice Trial Advocacy and the HLS Black Law Student Association Trial Teams, and has led them to numerous regional and national awards.   In addition to her work at HLS, Professor Umunna serves as a faculty member for Gideon's Promise (formerly the Southern Public Defender's Training Center), and is a frequent presenter at Public Defender Training Conferences and Social Justice Reform Panels around the country. She was appointed by the Massachusetts Supreme Judicial Court to the Bar Admissions Curriculum Committee to assist in crafting the Uniform Bar Exam.
Prior to coming to Harvard, Professor Umunna spent several years at the Public Defender Service for the District of Columbia (PDS) as a trial attorney.  At PDS, she was a felony one trial attorney, representing indigent clients in hundreds of cases from misdemeanor charges of theft, assault, and drug possession, to kidnapping, child sexual abuse, rape, and homicide.  Some of her cases received nationwide media attention.  She also served as faculty training attorneys under the District of Columbia Criminal Justice Act.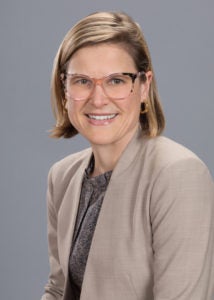 Lia Monahon
Managing Attorney and Senior Clinical Instructor
1607 Massachusetts Ave.
Cambridge, MA 02138
Lia is the Managing Attorney at CJI, and a Senior Clinical Instructor.  Prior to joining CJI in 2014, Lia served as a superior court trial attorney with the Roxbury Defenders Unit at the Committee for Public Counsel Services (CPCS), where she was the lead attorney in serious felony cases, and represented clients in all stages of criminal prosecution from arraignment through post-dispositional advocacy.  Before she became a public defender, she was an Equal Justice Works Fellow at the Children's Law Center of Massachusetts, where she developed efforts to challenge the sentencing of children in Massachusetts to life without parole.  Lia was a Litigation Associate at Cleary Gottlieb Steen & Hamilton, and clerked for the Honorable Kenneth M. Karas in the Southern District of New York.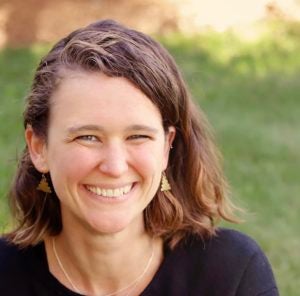 Eliza Lockhart-Jenks
Clinical Instructor
Prior to joining the Criminal Justice Institute as a Clinical Instructor, Eliza was a public defender with the Committee for Counsel Services (CPCS), Youth Advocacy Division (YAD) for five years.  She represented youth aged 12-18 in delinquency and youthful offender proceedings and was also the intern coordinator and supervisor for the Malden YAD office.  Before joining YAD, Eliza represented adults facing misdemeanors and felonies in Quincy District Court.  Eliza is a graduate of Northeastern University School of Law (2014).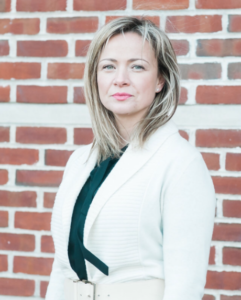 Audrey Murillo
Clinical Instructor
1607 Massachusetts Ave.
Cambridge, MA 02138
Prior to joining the Criminal Justice Institute (CJI) as a clinical instructor, Attorney Audrey Murillo focused her practice on Juvenile Delinquency and Youthful Offender defense.  In addition to her own juvenile justice practice, Audrey supervised the private bar accepting juvenile indigent appointments in Suffolk County, MA.  Appointed to the Juvenile Justice and Child Welfare Section Council of the Massachusetts Bar Association in 2017, Audrey remains active on the council, co-chairing its annual conference.  In addition to her specialization in juvenile law, Audrey has extensive experience practicing immigration law and crimmigration, the intersection of immigration law and criminal law.
Christian Williams
Clinical Instructor
cwilliams@law.harvard.edu
1607 Massachusetts Ave.
Cambridge, MA 02138
Prior to joining the Criminal Justice Institute as a Clinical Instructor, Christian Williams was a public defender with the Committee for Public Counsel Services (2010-2020). Chris defended people facing serious felonies in Bristol County, Norfolk County, and people wrongfully convicted in the Hinton drug lab scandal. Before joining CPCS, Chris was an attorney with the Virginia Capital Representation Resource Center defending people sentenced to death in state and federal habeas proceedings. He is a board member of the Massachusetts Association of Criminal Defense Lawyers. Prior to law school, Chris was a software developer and instructor for fourteen years focused on relational databases and internet application servers. He is a graduate of Cornell Law School (J.D., 2009); the University of Rhode Island (B.A., 1991); and the National Criminal Defense College – Trial Practice Institute (Certificate, 2015).
Staff Members
In the News