Rosalie Abella's life — from her birth in a displaced persons camp in Germany, the child of Holocaust survivors, to her 17-year tenure as a Supreme Court justice on Canada's highest court — is, in a word, unprecedented.
It is also now the subject of a documentary, "Without Precedent: The Supreme Life of Rosalie Abella," which premiered at a Toronto film festival in May. On Oct. 5, Harvard Law School hosted a special screening of the film, followed by a conversation with Abella, the film's director Barry Avrich and producer Mark Selby, and Martha Minow, 300th Anniversary University Professor at Harvard University, who also appears in the documentary.
Abella, who joined the Harvard Law faculty in July 2022 as the Samuel LL.M. '55 S.J.D. '59 and Judith Pisar Visiting Professor of Law, said she resolved at the age of four to be a lawyer to pursue the career her father was denied. Her father had trained as a lawyer in Poland but was not permitted to practice law after immigrating to Canada in 1950 because he was not a Canadian citizen.
Abella earned her law degree in 1970 at the University of Toronto Faculty of Law, where she was one of only seven women in a class of 150. In 1976, at the age of 29, she was appointed to the Ontario Family Court, the youngest person ever appointed to the Canadian judiciary and the court's only woman. In 2004, after serving 12 years on the Ontario Court of Appeal, she was named a justice of the Supreme Court of Canada.
In the film, which captured the week leading up to Abella's retirement from the court in 2021, Abella said it was her identity as an immigrant that fueled her drive to succeed.
"Immigrants never feel that they're entitled to anything," she said. "If you thought you wanted to do something … you had to make the effort. You had to probably be better than anybody else, and then, if you were lucky, it would happen."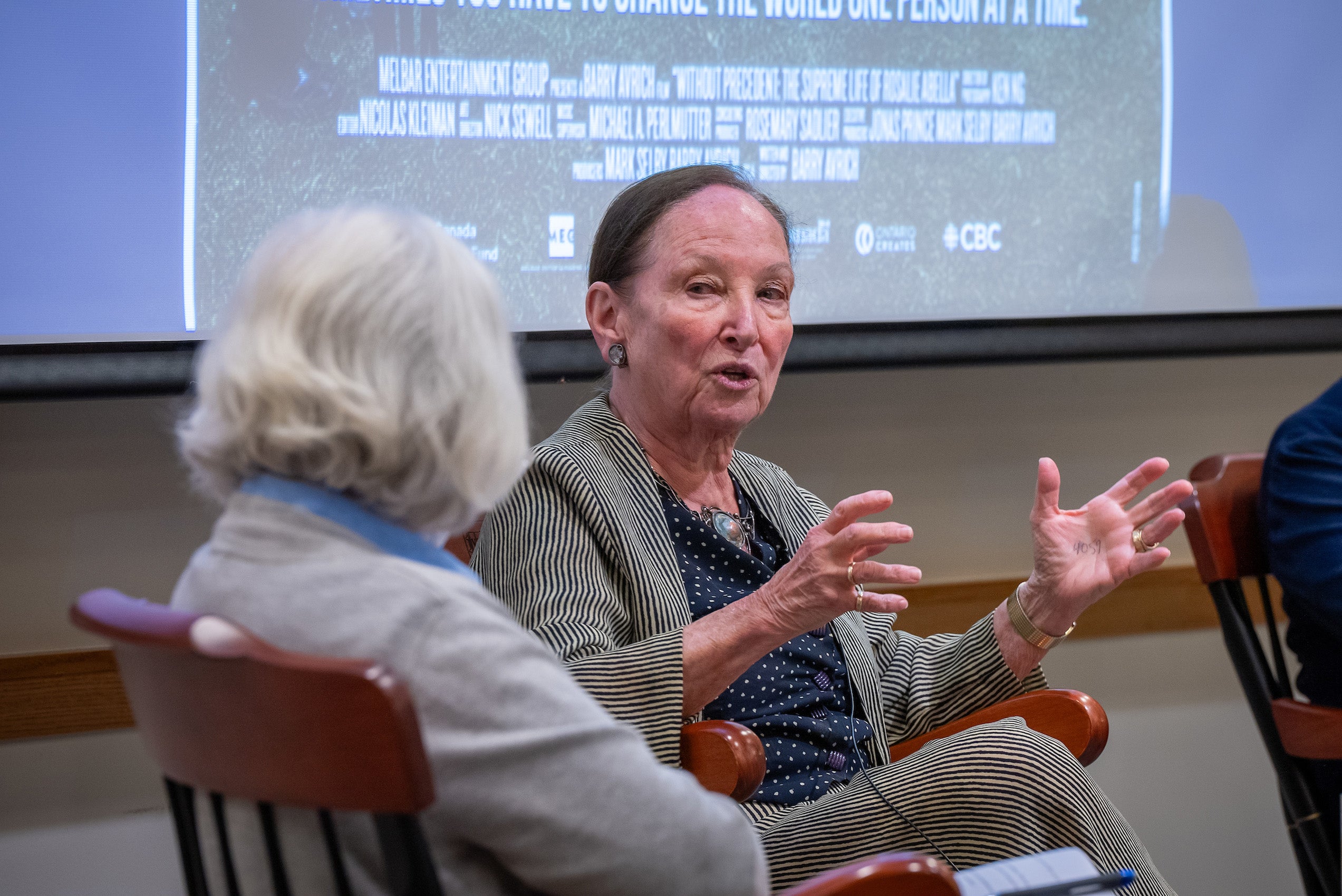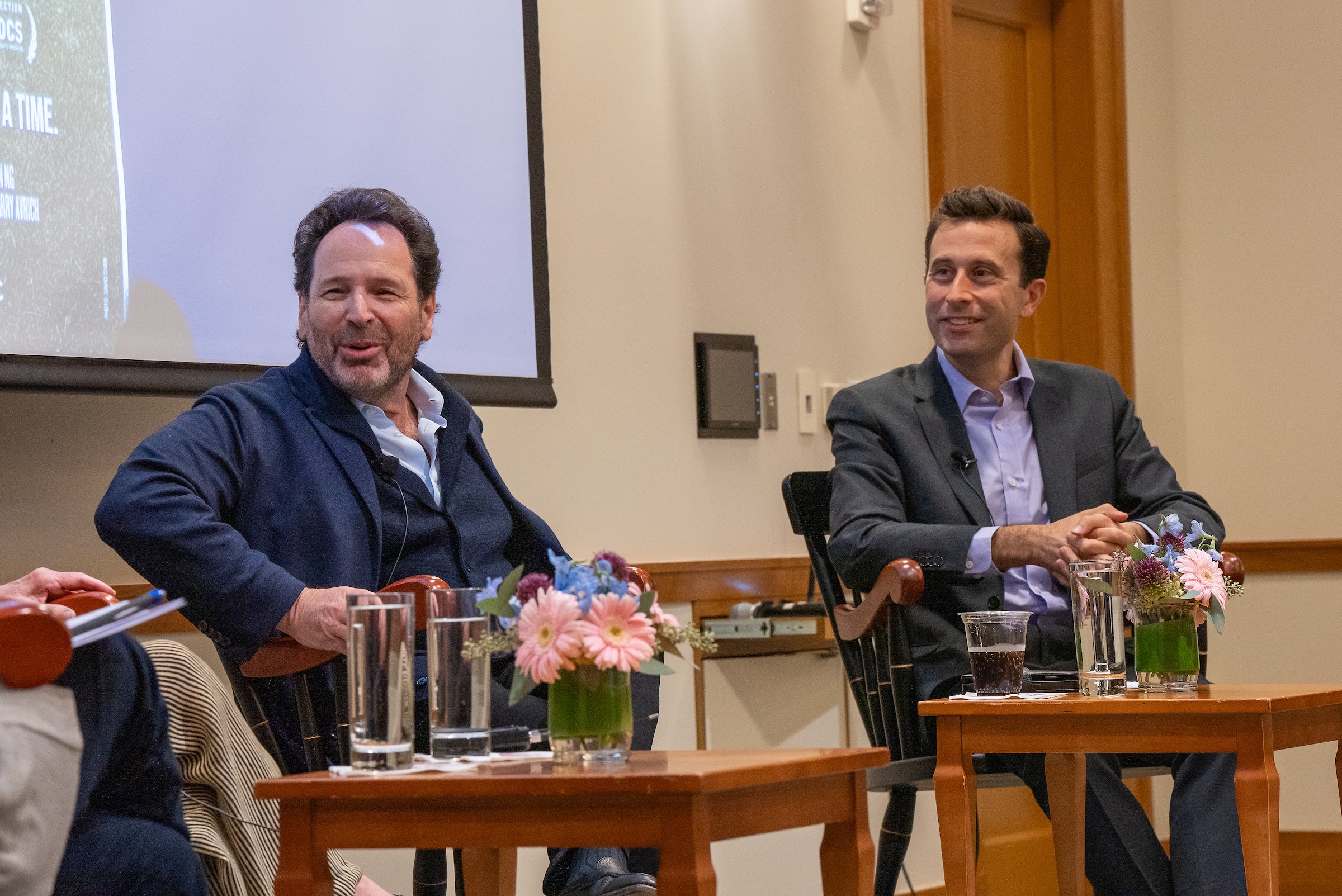 Her real legal education began after law school, she said, when she represented women and low-income clients who "were telling me things that were very different realities from what I had learned in law school." Adjudicating family court, she said, exposed her to "a different level of despair."
"That's where I learned that law isn't just about rules," she said in the film. "Justice is about the application of the rules to life."
The film showcases Abella's commitment to social justice and equality, and the many ways that that commitment defined her long legal career.
As the sole commissioner of the federal Royal Commission on Equality in Employment in 1984, Abella travelled the country documenting employment challenges for women, native peoples, and people with disabilities. Coining the term "employment equity," she produced an extensive report which highlighted systemic discrimination and multidimensional barriers to equal opportunities and outcomes — from insufficient education and training to lack of childcare and personal support systems — and recommended important federal measures designed to address inequality in the workplace.
While she endured significant political and public criticism, her ideas were ultimately embraced by the Supreme Court of Canada in 1989 in its first decision on equality rights under the Canadian Charter of Rights and Freedoms.
During a question-and-answer session at the end of the event, Abella reflected on the significance of that case, Andrews v. Law Society of British Columbia, describing how the justices took language about what equality means and what discrimination means from her 1984 commission report to strike down the citizenship requirement that prevented Abella's father from practicing law in Canada decades earlier.
"To use my words to strike down a provision that kept my father from practicing law," said Abella, tearing up. "It was a gift. I wanted to put it on his grave and say, 'We fixed it!'"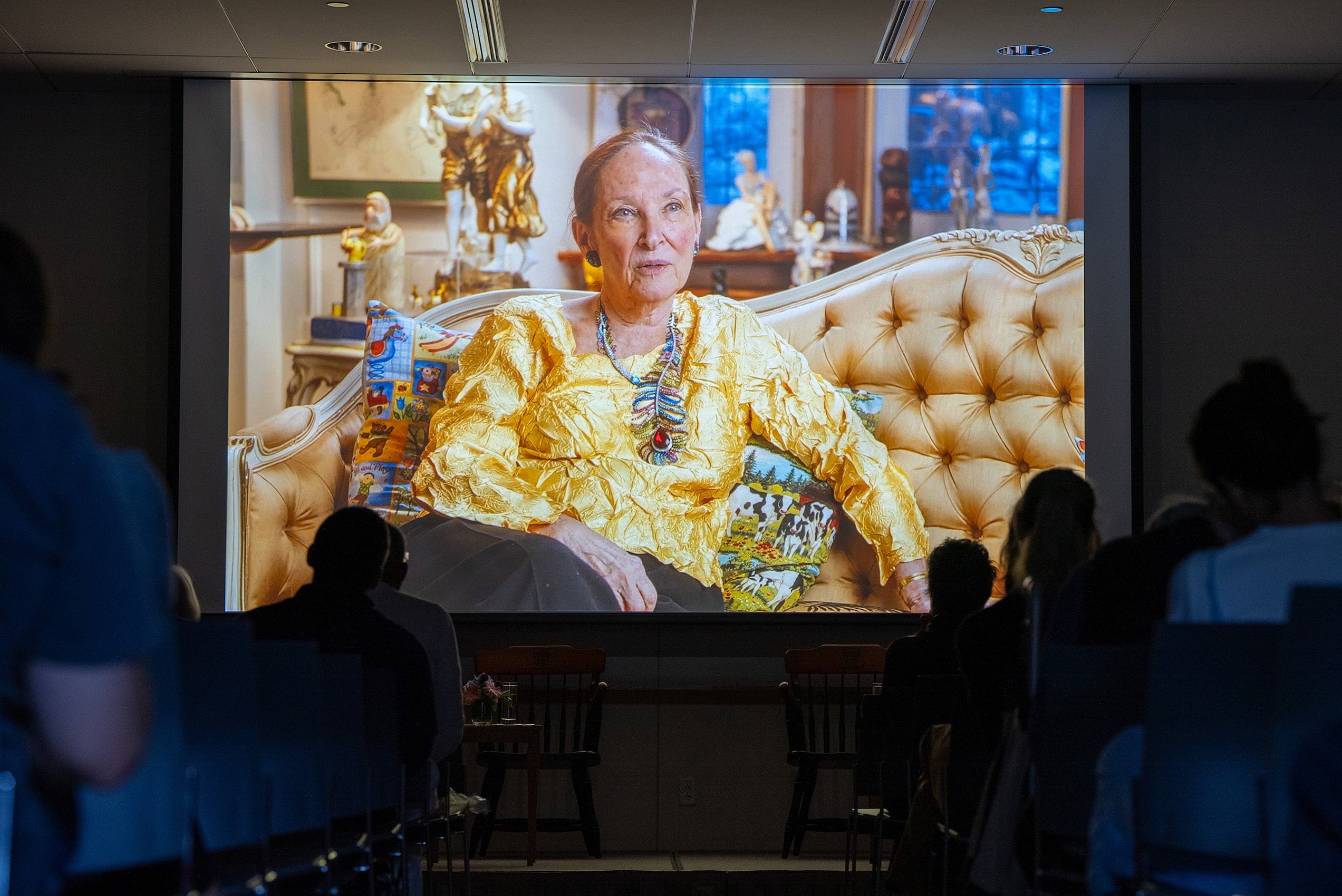 Avrich, an award-winning Canadian documentarian, said he first interviewed Abella for his 2018 film "Prosecuting Evil: The Extraordinary World of Ben Ferencz," which profiled the life and advocacy of Nuremberg trial prosecutor Ben Ferencz '43. Avrich said while the film is about Abella's life in the law, he always saw the film "as a love story."
Abella's devotion to and enduring partnership with her husband, Irving Abella — a historian who helped pioneer the field of Canadian labor history and co-author of "None is Too Many," which documents Canada's treatment of European Jewish refugees before and after WWII — is celebrated throughout the film through interviews with the couple, their children and friends, and archival footage of their wedding and early family life.
During the two years the film was being made, Irving was hospitalized for more than five weeks with serious illnesses. He died on July 3, 2022.
In addition to interviews with Minow and Abella's husband and children, the film also includes interviews with writers Margaret Atwood and Adam Gopnik, former Massachusetts Supreme Court Justice Margaret Marshall, former Canadian prime ministers, and current Supreme Court of Canada Justice Andromache Karakatsanis, among others.
The film, which had a theatrical run in Canada, will be broadcast in primetime on Canadian television in February. The producers are also making plans to show the film at law schools and film festivals worldwide.
Closing the event, Abella thanked Minow for being "an extraordinary friend" and Harvard Law School for embracing her after she left the court and was reeling from the loss of her husband. "You scooped me up and you taught me how to walk again," she said. "I will always be grateful for the way my brain has soared here from what I've learned, and the way you filled my heart with friendship and love. So, thank you."
---
Want to stay up to date with Harvard Law Today? Sign up for our weekly newsletter.