When you speak with John Holleran, the assistant director of Facilities Management for Harvard Law School, about what goes on behind the scenes at the Wasserstein Hall, Caspersen Student Center, Clinical Wing building (WCC) on the school's campus, he says the goal is to run the building as efficiently as possible while improving comfort for occupants. The recent installation of 312 solar panels atop the building is just the most recent step toward that end.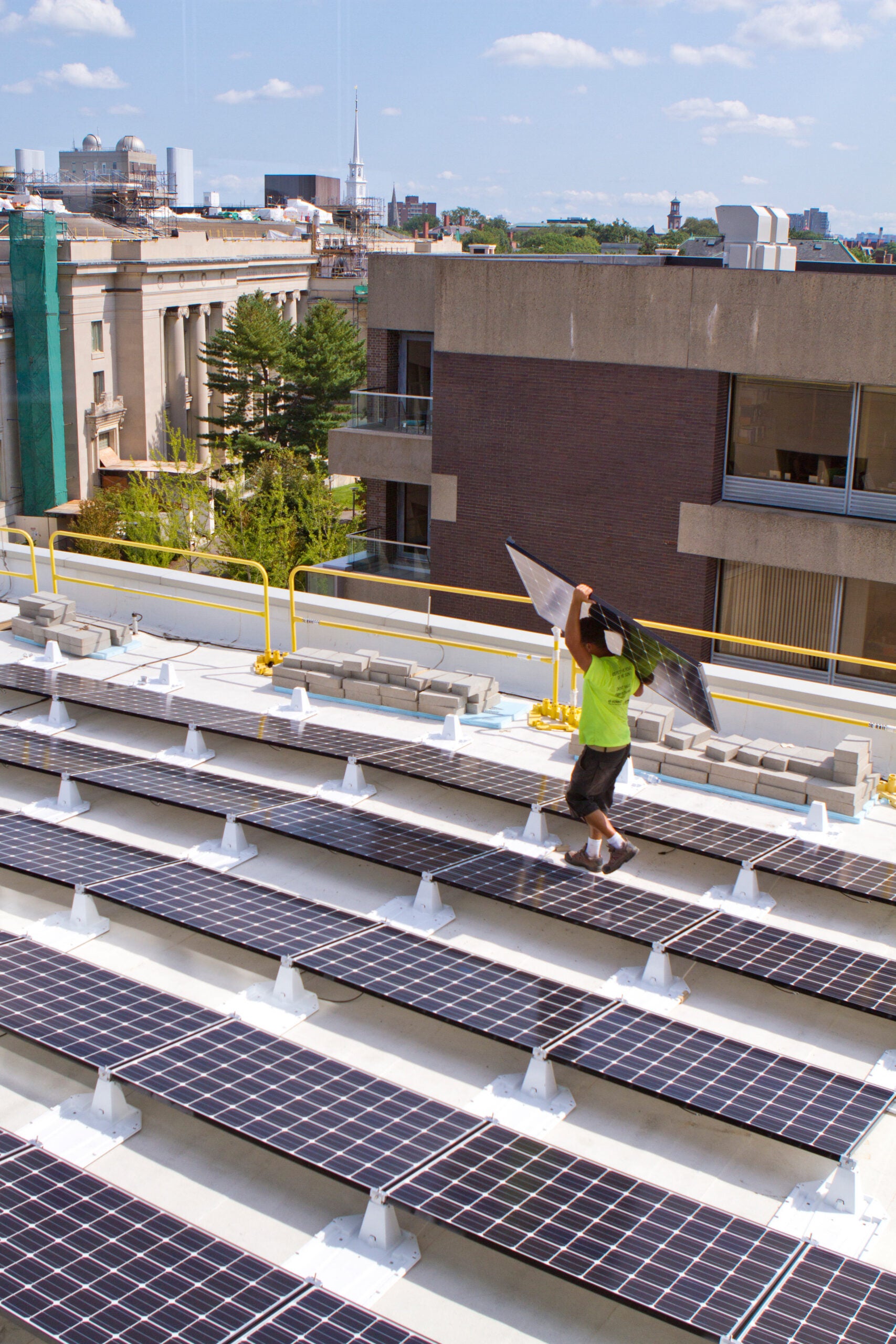 Built in 2011, the WCC gained LEED Gold certification for green features ranging from rainwater re-use to high-performance, operable windows. Since occupancy, Holleran and his colleagues have been hard at work installing new technologies, tweaking existing systems, and evaluating, identifying, and implementing additional energy conservation measures that are driving deeper savings in energy use and utility costs. They have diligently ensured that the building operates optimally, while pursuing upgrades that help HLS meet Harvard's aggressive sustainability goals, including the goal to reduce greenhouse gas emissions 30% by 2016.
"Our goal is to evolve what was already a sustainable space into a high-performing, energy efficient facility that saves money, reduces greenhouse gas emissions, and creates a healthy and productive environment for students, faculty, and staff to excel," said Holleran "In a way, our job was just beginning when ribbon cutting was held and the occupants moved in."
The 97.6 kW solar installation on the roof of Wasserstein Hall is the first renewable project for the Law School. The ballasted system uses weight to hold down the hundreds of PV panels, instead of attaching them directly to the roof. This ensures that the waterproofing of the existing, original roof structure will not be compromised.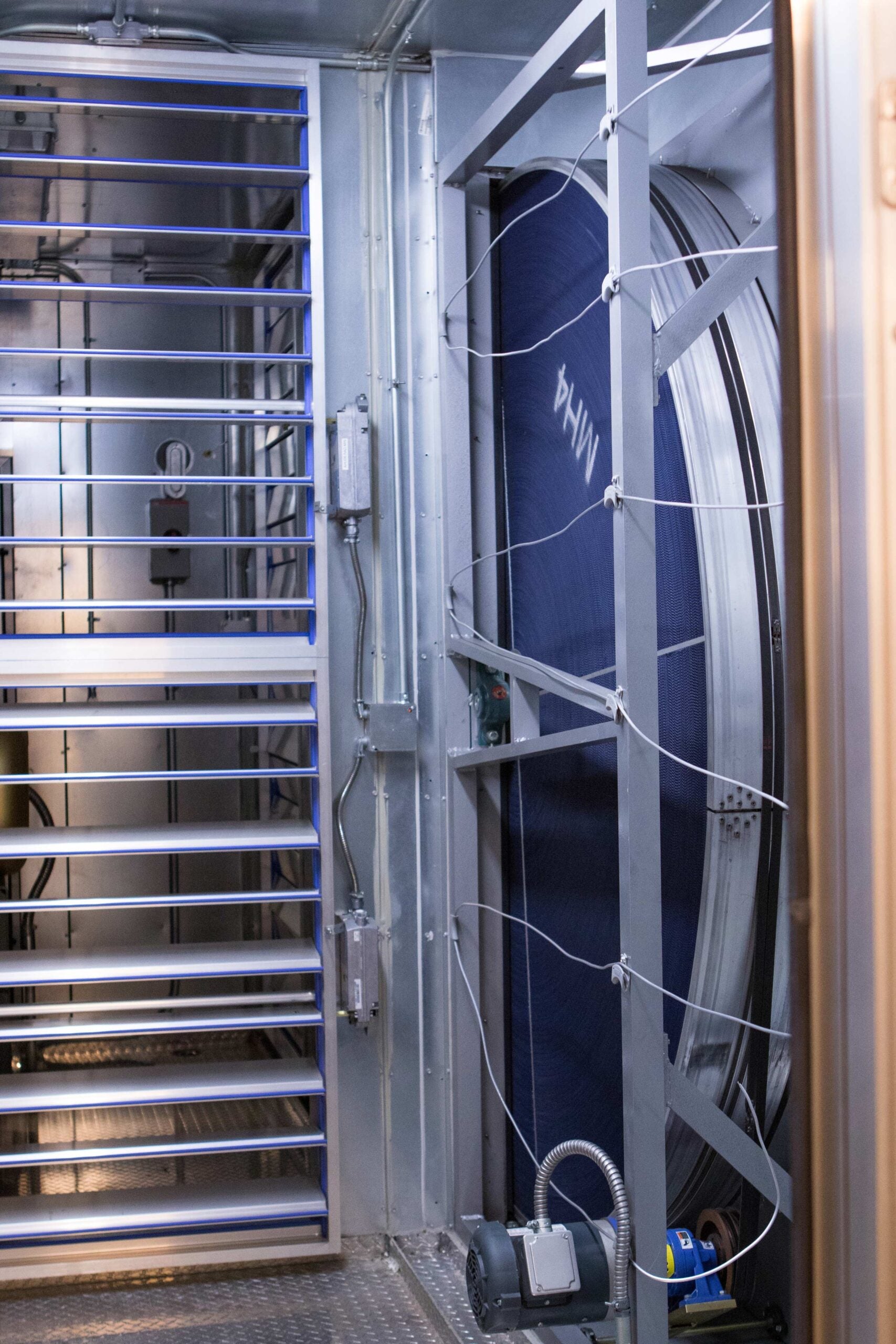 Harvard University has installed more than one megawatt of solar capacity on campus, including projects at the Athletics complex, the Harvard Business School, the Harvard Divinity School, and the Harvard Graduate School of Education.
The amount of electricity use that the renewable energy system will offset, 114,000 kWh, is equal to the total annual consumption of Dane Hall, a residence hall on campus. It is expected to deliver annual utility savings of $14,800 in electric cost savings, and an expected annual greenhouse gas reduction of 38 metric tons of carbon dioxide emissions.
Another important energy-saving change was to integrate the building automation system into the events scheduling software so that heating and cooling equipment runs only when rooms are occupied. After fully integrating the two systems, chilled water usage has decreased by 30 percent and overall utilities by 15 percent.
"For us, continuous commissioning is almost a daily task. We are constantly monitoring energy usage and making real-time decisions to lower our consumption and optimize efficiency," said Holleran.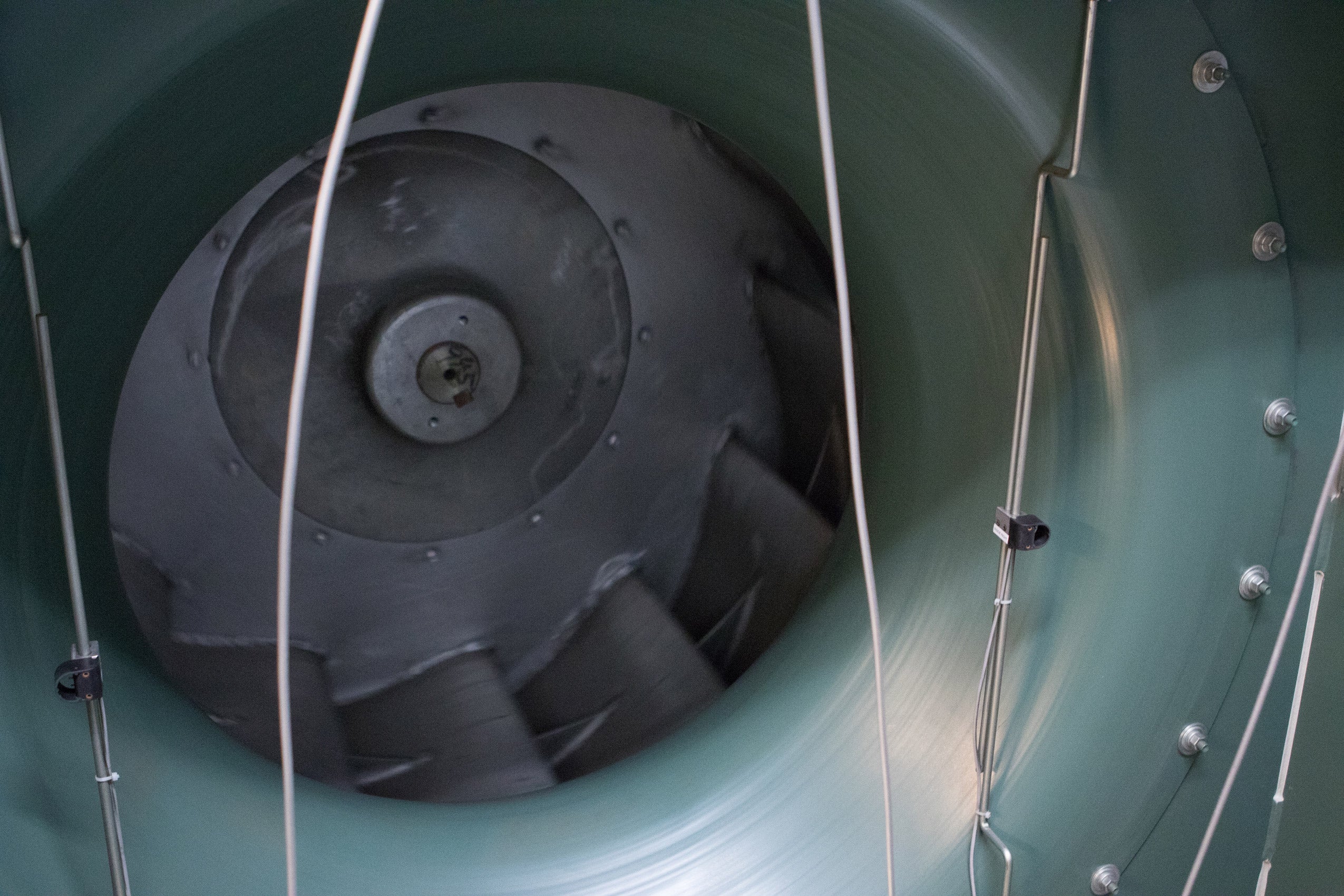 Another cost-effective measure installed by the team is a Therma-Stor Heat Recovery System that recovers wasted energy from refrigeration systems across the building and uses it to heat water. This free hot water is used for a variety of purposes including, dishwashing, laundry, facilities work, and cleaning, and saves 64,184 kWh per year – equivalent to the annual electrical consumption of 1637 Massachusetts Avenue, an HLS apartment building.
Super-efficient LED lighting, low flow aerators in all restrooms and kitchens, an energy-efficient in-rack cooling system installed in the data center, and electric car charging stations in the below-grade parking area round out the list of additional improvements. The Harvard Campus Services Green Cleaning Program was implemented soon after occupancy, ensuring that only environmentally friendly, healthy non-toxic cleaning products are used throughout the building.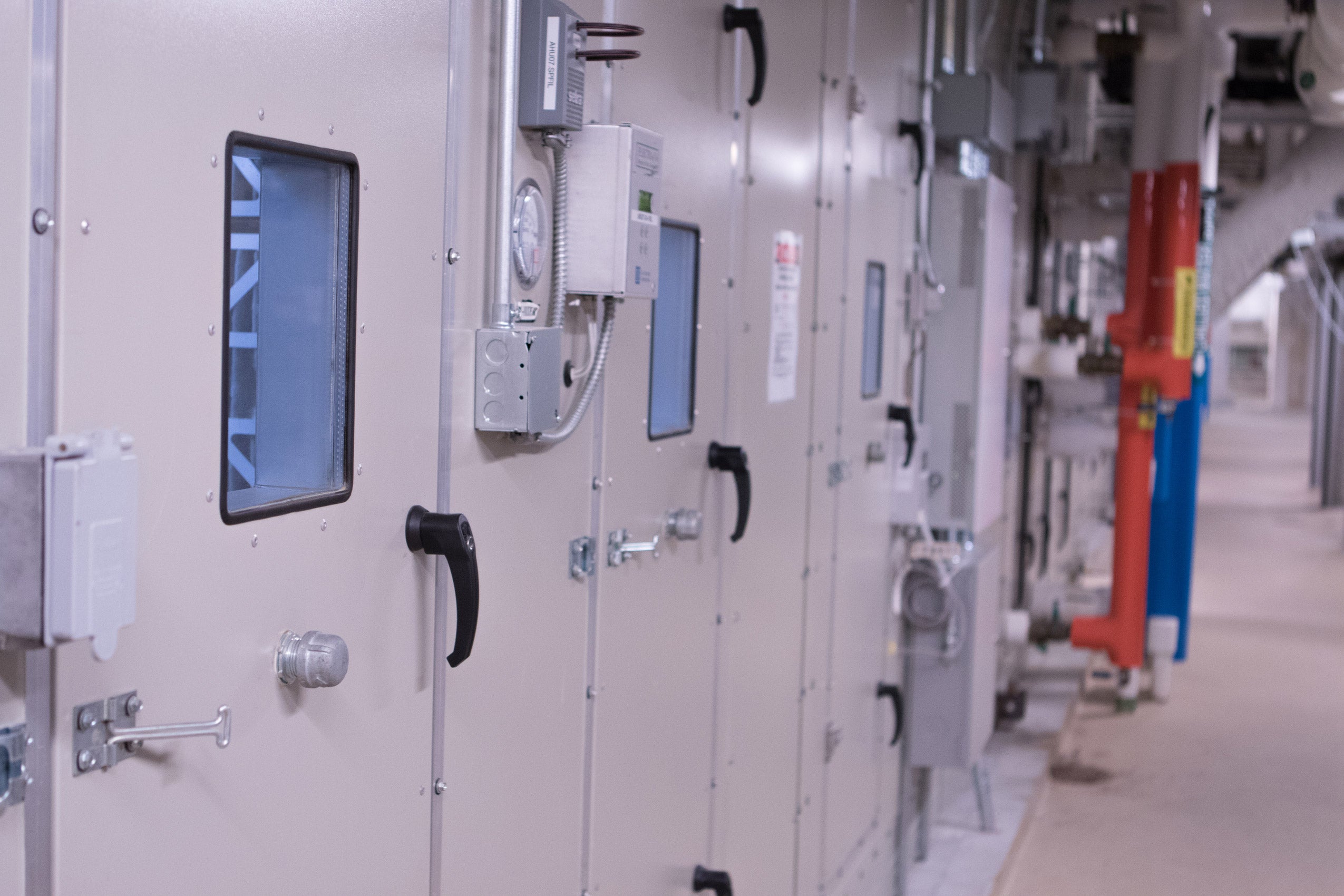 "As a Green Living Representative, it's great to learn about the work being done behind-the-scenes to identify new technologies and maximize energy savings in our buildings," said Gabrielle Hodgson, J.D. '15. "I'm also grateful that the facilities team has prioritized creating a comfortable, healthy space for the community to learn and work."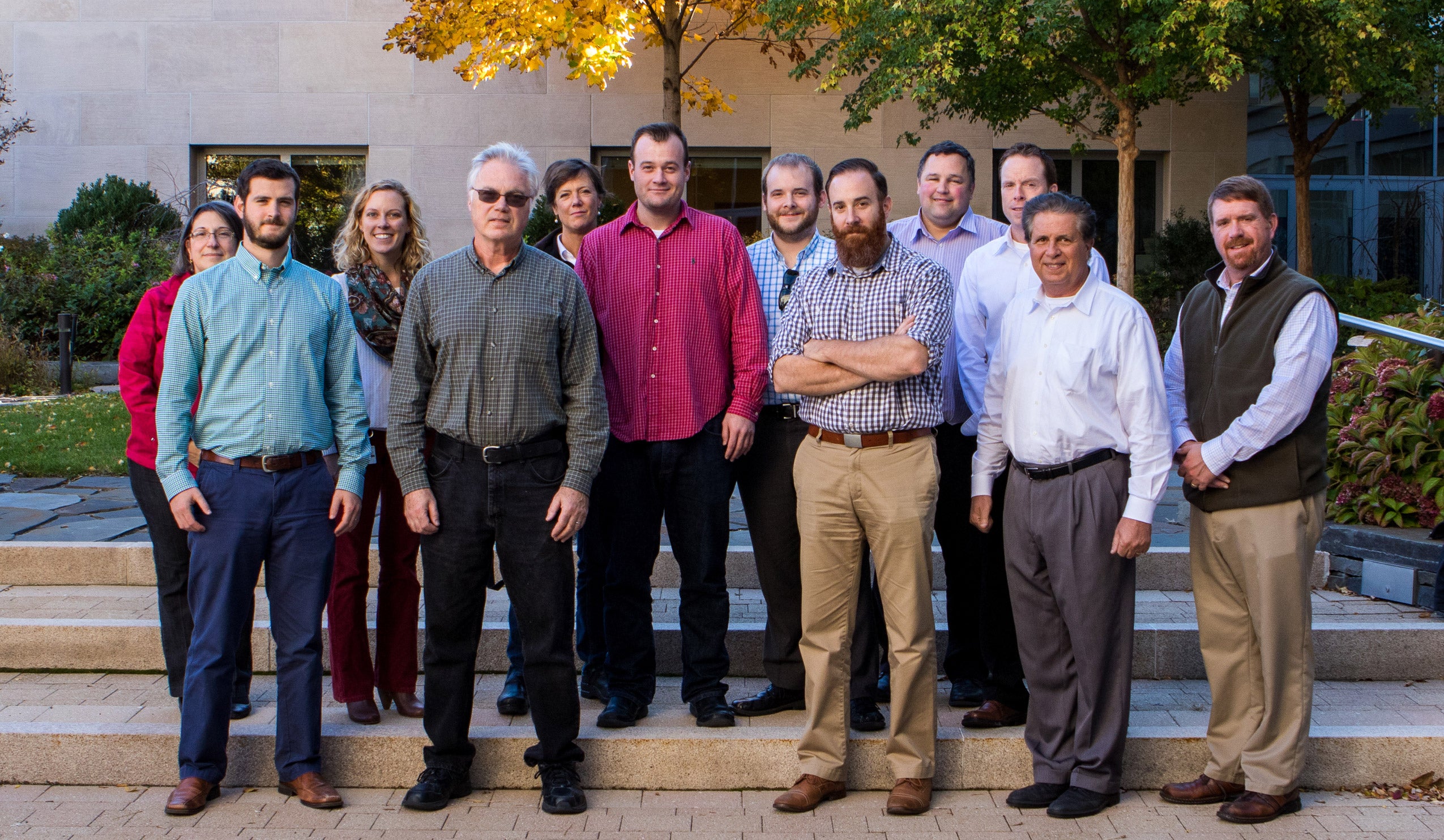 The WCC's original sustainability features included a rainwater capture system that uses runoff water for landscape irrigation, a mechanical system that adjusts to outdoor air conditions and uses 30 percent more outdoor fresh air than industry standard, and lighting occupancy sensors that reduce electricity use in unoccupied offices and classrooms. Enthalpy wheels, which are seven and a half feet in diameter, are utilized in the ventilation system in order to capture and reuse wasted heat and cooling to condition the interior spaces. High performance exterior windows were also installed to minimize solar heat gain and energy use.
In addition to the WCC, the Law School has six other LEED certified buildings and spaces including Hauser Basement and the second floor of Griswold, both LEED Platinum, North Hall, Gannet House, all LEED Gold, and the second floor of 125 Mt. Auburn St, LEED Silver. The renovation of Pound Hall is on track for LEED Gold certification.