Harvard students who have served in the various branches of the Armed Forces represent a diverse range of backgrounds and experience, but all have at least one thing in common: a profound dedication to serving the nation.
There are 19 current and former members of the U.S. Armed Forces in Harvard Law School's first-year J.D. class, out of 500 total students. Additionally, HLS has three transfers students who are veterans and 1 LL.M. student who is a current service member. Their service and unique perspective enrich the entire HLS community, elevating awareness about the legal and policy issues affecting veterans and the significance of law in contemporary warfare.
Here is a look at four military veterans in this year's entering class.
---
Mtume Sangiewa '23: Guarding POTUS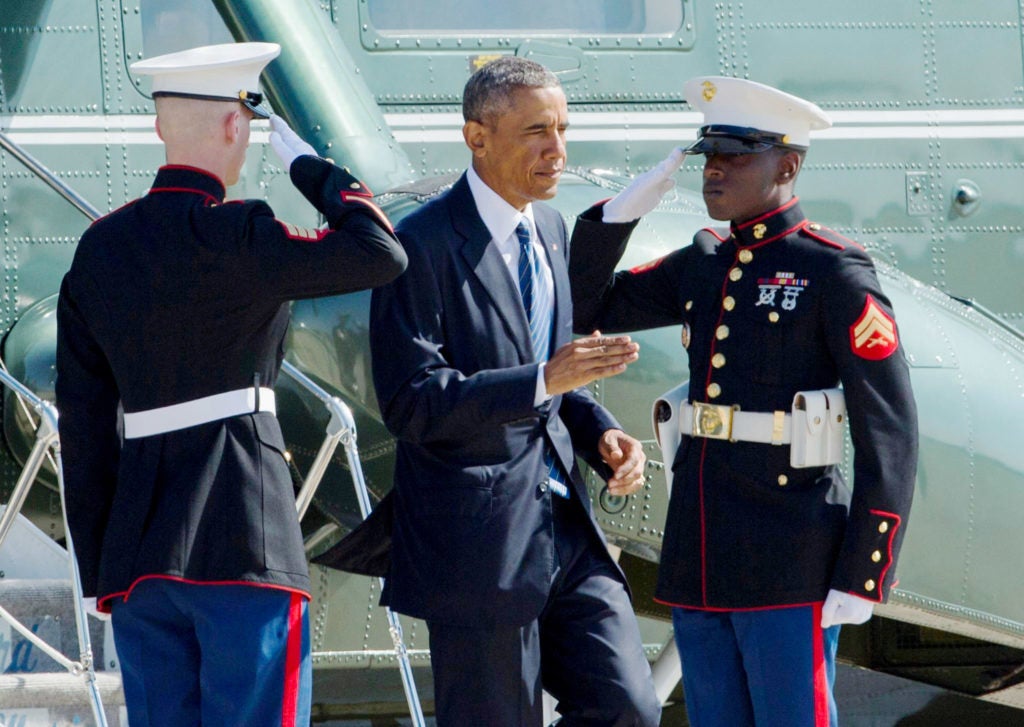 In pursuit of travel, adventure, and a way to challenge himself, Mtume Sangiewa '23 enlisted in the U.S. Marines as soon as he graduated from high school in Orange, California. After training as a military police officer, he found himself with an extraordinary assignment: he was headed to Washington, D.C. to guard President Barack Obama '91.
From 2011 to 2016, Sangiewa served with the U.S. Marines presidential security unit that protects the president when he is aboard the official presidential helicopter. Sangiewa has a number of photographs of himself in his formal "dress blues" uniform, snapping a sharp salute as President Obama descends onto the White House lawn from the helicopter. One of 13 Marines chosen for the prestigious assignment from among 200 candidates, Sangiewa completed 30 presidential security missions in eight countries. He led a quick-reaction force of four Marines who protected the presidential convoy on a trip to Israel and Palestine and accompanied Obama on the campaign trail in 2012.
For deeply personal reasons, Sangiewa's most meaningful experience was accompanying President Obama to Nairobi, Kenya in 2015. In a striking parallel to President Obama, Sangiewa also has a father from Kenya who left his family behind in America and returned home when his son was very young. Sangiewa had not seen his father since he was four, and when it was announced that President Obama would be making an official visit to Kenya, Sangiewa requested to serve the detail. As thousands of Kenyans chanted President Obama's name, Sangiewa found himself eagerly awaiting his reunion with his father.
---
Krissy Annunziata '22: An intelligence past, a corporate law future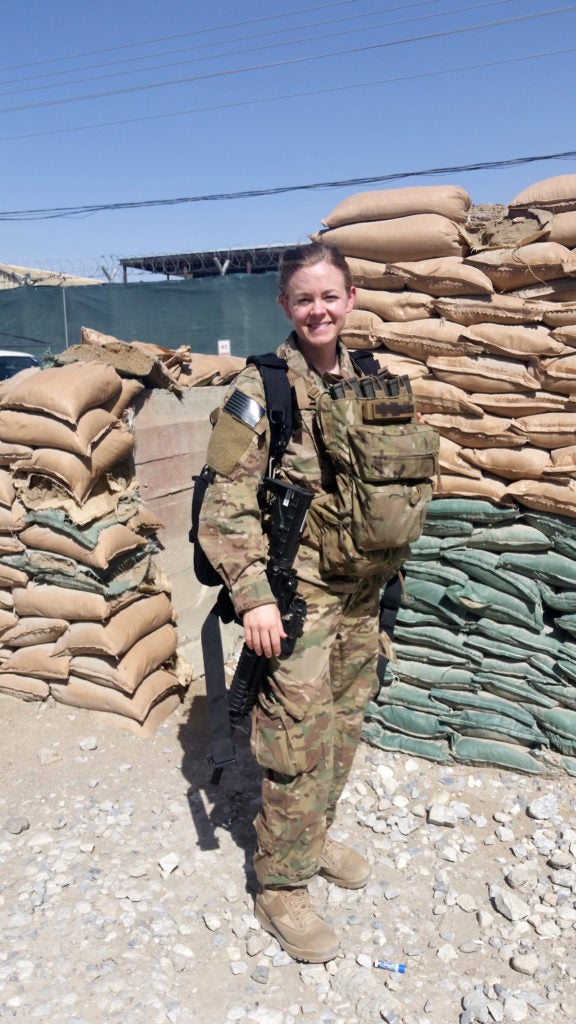 As a former military intelligence officer, there's a lot that Kristian Anne "Krissy" Annunziata '22 can't share about her seven years in the U.S. Air Force. Her tenure in intelligence included a deployment to Afghanistan, where she flew dozens of missions to collect intelligence to support American ground troops, and a three-year stint at the National Security Agency, where she focused on signals intelligence, intelligence gathered from electronic signals used by foreign targets such as radar and weapons systems.
"It was very high level and very international-relations focused," says Annunziata, who grew up primarily in Southern California. Among other duties, she managed dozens of people executing intelligence operations that affected global combat missions and delivered that intelligence to national-level decision makers. Given the nature of her work, she is precluded from discussing details but says, "it was very interesting to see what's going on in the news versus what's not going on in the news" as well as "how the intelligence community focuses its energy."
Annunziata, who holds a degree in economics, also did a stint in military acquisitions at Wright-Patterson Air Force Base in Ohio. Her focus was on F-15 fighter jets, and she worked with military test pilots, the Boeing Company, and others to ensure that new aircraft and related software were developed and tested to operate safely and effectively. An important part of her role was protecting taxpayer dollars.
---
Andrew H. Choi '23, Alaskan arctic warfare expert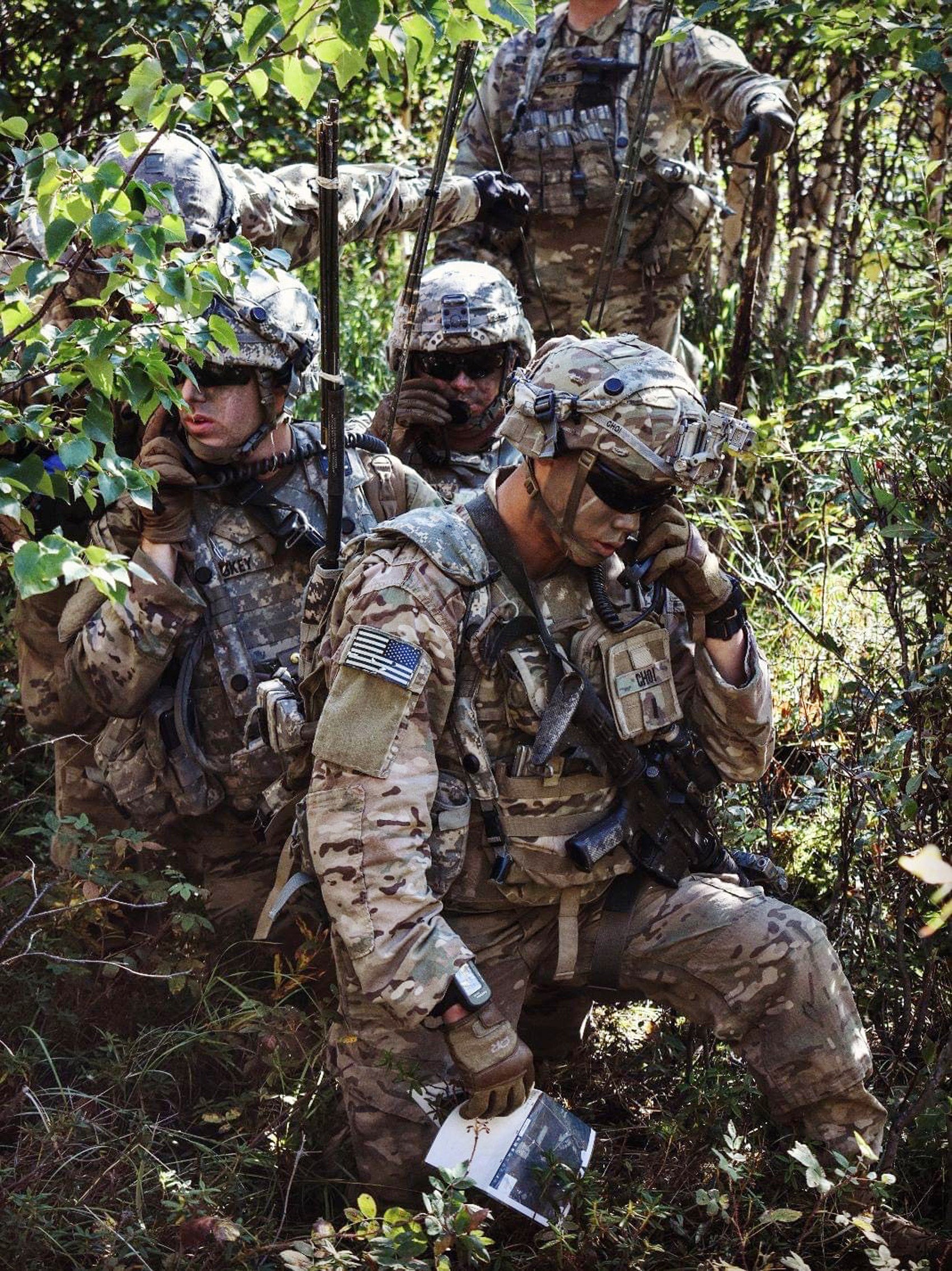 Andrew H. Choi '23 had spent most of his life in Southern California, including as an undergraduate at the University of Southern California, where he received a Distinguished Military Graduate award as one of the top ten percent of commissioning ROTC cadets nationwide. But Choi was eager for a serious challenge in his first Army posting, so he chose as radically different an environment as he could imagine: Fairbanks, Alaska.
"I'd hardly seen snow until I went up there, so it was a shock," says Choi, who over his four years in the Army became an expert in arctic warfare, enduring temperatures that often dipped to 50 degrees below zero. "It was colder than I'd ever imagined it'd be."
As an officer in one of only two Army units specializing in arctic warfare, Choi learned a variety of esoteric yet essential skills: basic survival in extreme conditions, cross-county skiing, cold-weather backpacking. His first assignment was as a rifle and headquarters platoon leader, where he ensured that his 44-soldier platoon was combat-ready and able to deploy on short notice. After being selected as one of the top platoon leaders in the battalion, Choi yearned for another challenge and in 2017 volunteered for U.S. Army Ranger school in Ft. Benning, Georgia, considered one of the toughest training courses in the military. After mastering advanced leadership skills for leading soldiers on particularly difficult missions, he returned to Fairbanks. He was promoted to the rank of captain and became the battalion's chief of current operations in charge of managing day-to-day operations for 700 personnel.
---
Elizabeth Hutton LL.M. '21: 'Bloom where you are planted, and good things will happen'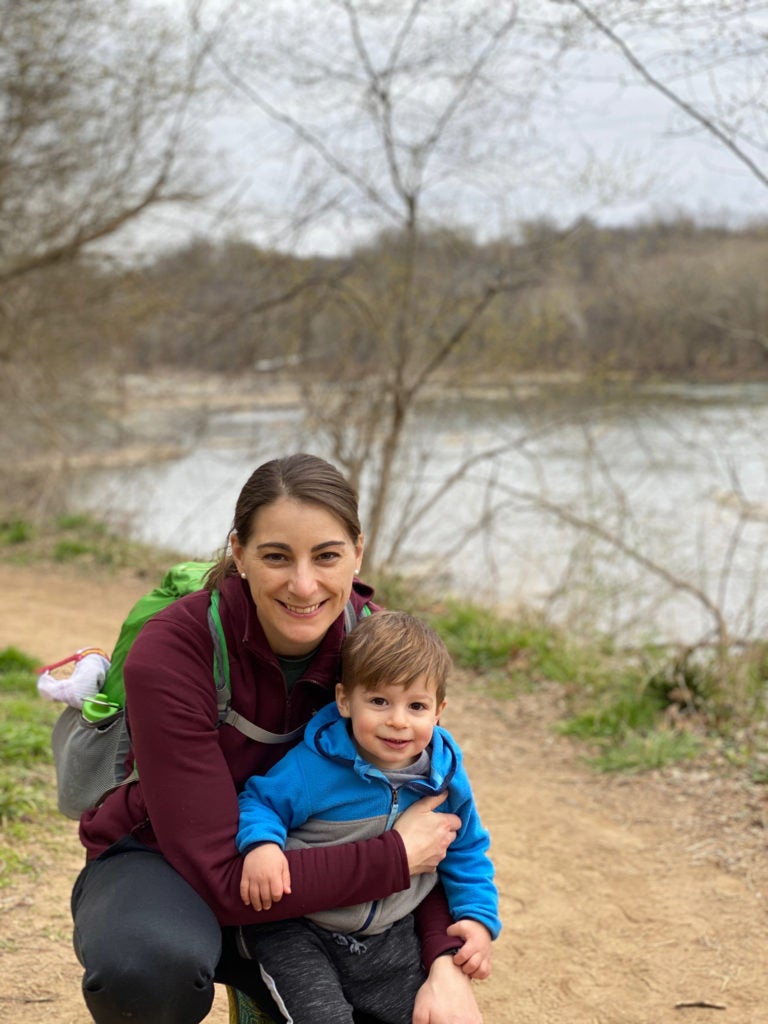 When she was pursuing her J.D., Lieutenant Commander Elizabeth Hutton LL.M. '21 knew that she wanted to enter public service, but wasn't sure exactly how she would do so. Observing Air Force lawyers as they conducted an appellate hearing at her law school, she was impressed by these public servants in uniform. Later, a Coast Guard officer spoke to her admiralty law class. "My brother's in the Coast Guard, so I knew a little bit about the organization. But what I didn't know was how much the Coast Guard does, and the value it provides to America," she says. "It just sounded like an incredibly fascinating way to serve."
Eleven years and eight assignments later, Hutton still believes that she made the right choice. She served last year as a deputy legal adviser to the chairman of the Joint Chiefs of Staff, focusing on litigation, ethics, Freedom of Information Act issues, legislation, congressional engagements and public policy in an assignment that rotates among JAG officers in all of the armed forces. "The chairman is by statute the military adviser to the president and the secretary of defense, and it was an extraordinary opportunity to see and be a part of that process," Hutton says.
During her service, she has also been a prosecutor and an instructor at officer candidate school. More recently, she has been counsel to victims of sexual assault and then focused on national security issues. "I've had very good luck with just holding my hand up for opportunities, and seeing where they take me. Aside from serving, and knowing that what I do has impact, that's my favorite part of the job."