This is the second in a series of profiles of students from the Harvard Law School Class of 2017.
For many students, coming to Harvard Law School means adapting to a different culture and experience. For Trenton Van Oss '17, that was especially true, as a student who had from first grade through college been educated at Christian schools. That background, coupled with his strong allegiance to the GOP, put him in a distinct minority at a secular school with a predominantly liberal student body and faculty.
When he attended Wheaton College, an evangelical Christian school in Illinois, chapel was mandatory and spirituality was a pervasive part of campus life. It was like being a fish in water, he said. At HLS, he needed to make an effort to find a Bible study group and church, which helped reinforce his spiritual commitment, he said. He also found it helpful to hear political viewpoints contrary to his own.
"It's been really great to meet a whole lot of people who think very differently than I do," he said. "You're not starting on the same page – you're not reading the same book – when you come at these societal problems. I think that's a positive thing in terms of educating me and just to have a greater diversity of viewpoints. I've had to really defend my views and self-reflect on why I believe the things I believe."
It has helped to be immersed in an environment he had imagined for himself ever since he was a middle school student, when he first decided he wanted to go to law school. Before attending HLS, he read the books of Justice Antonin Scalia '60, participated in mock trials in high school, and founded the mock trial team at Wheaton. During college and for a year after, he worked for a law firm in Illinois that focuses on overturning wrongful convictions, which exposed him to the discovery and trial process and demonstrated the importance of "making sure the right people are convicted of crimes and the wrong people are not," said Van Oss.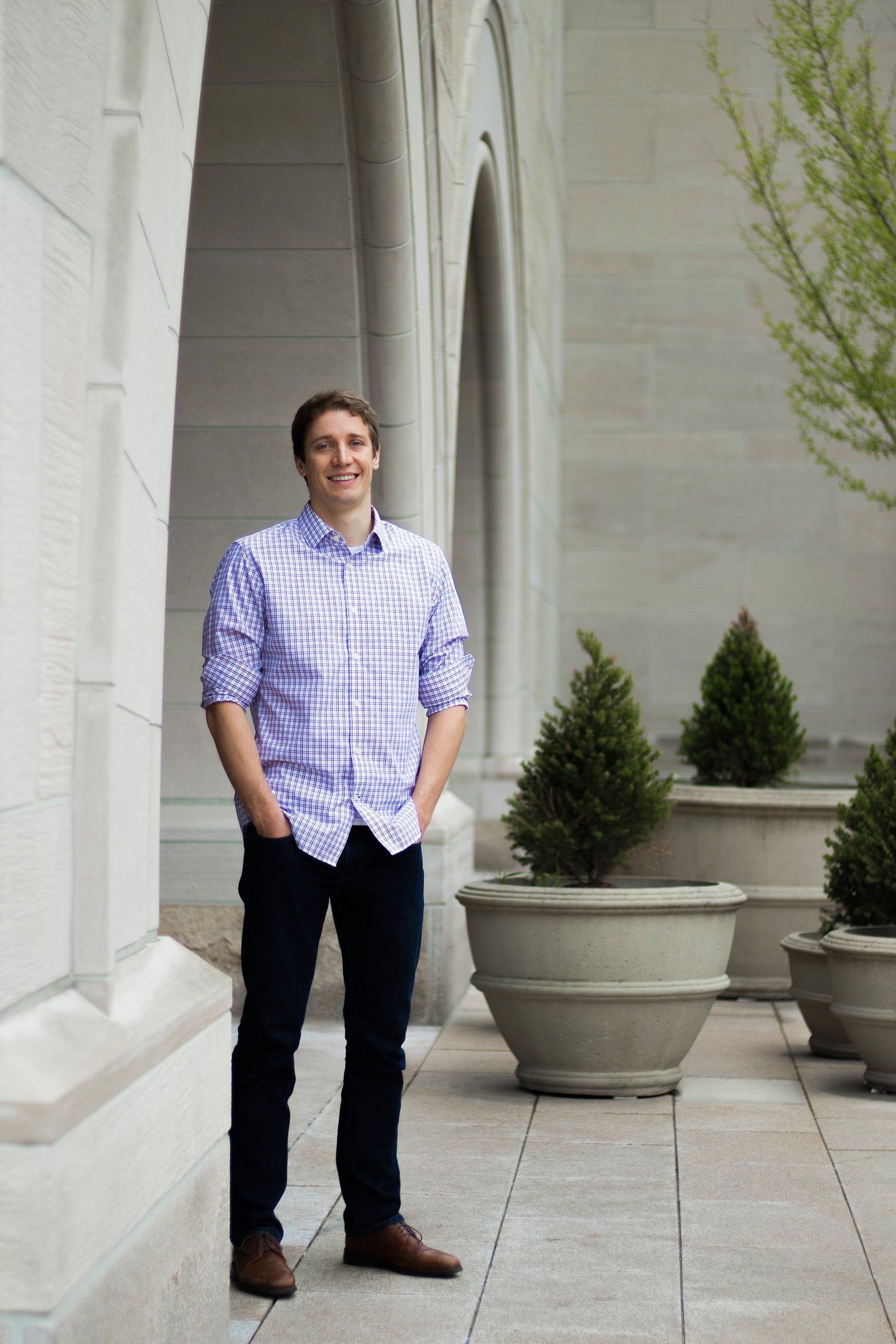 At HLS, he enjoyed reading cases and taking "deep dives" into the law in his classes. Highlights included his participation on the winning team in the Ames Moot Court Competition and serving as Supreme Court co-chair on the Law Review.
Van Oss found a community at school through his membership in the HLS Federalist Society, the organization for conservative and libertarian law students. He acknowledged sometimes feeling a sense of isolation in class because his beliefs differed from most students, and the organization helped alleviate that (though, he noted, student members of the Federalists often disagreed on political issues too – particularly during the most recent presidential election). He particularly appreciated that the organization — which he led this past year — brought speakers to campus to present perspectives not often heard in the classroom.
"One of the ways in which Fed Soc encourages intellectual diversity at the school is to bring in new ideas and new speakers and in that way let students know that it's okay if you don't agree with the other 98 percent of your professors and students," he said. "There are very smart and successful people out in the world who hold opposing views. They just don't happen to be here."
After graduation, Van Oss is set to begin a job at the firm Gibson, Dunn & Crutcher, and has a clerkship lined up in 2018 with Judge Brett Kavanaugh on the U.S. Court of Appeals for the D.C. Circuit. Despite his interest in the subject, he does not plan to go into politics. But he is looking forward to becoming a practicing lawyer, fulfilling an aspiration he has been working toward for much of his life.